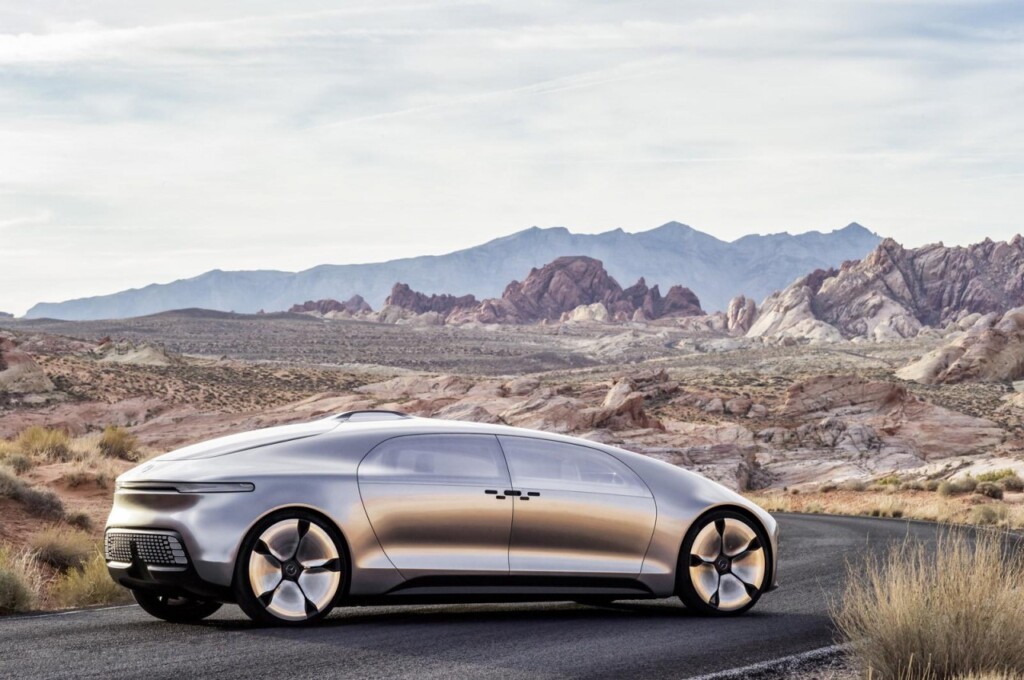 ADVERTISEMENT
At the International Consumer Electronics Show 2015 in Las Vegas, Mercedes-Benz premiered the F 015 Luxury in Motion concept car, the company's visionary answer to a rapidly changing automotive world.
According to the German automaker, by 2030, the number of mega-cities with more than 10 million inhabitants will increase from about 30 to over 40. "The single most important luxury goods of the 21st century are private space and time," says Dr Dieter Zetsche, Chairman of Daimler AG and Head of Mercedes-Benz Cars. "Autonomously driving cars by Mercedes-Benz shall offer exactly that. With the F 015 Luxury in Motion, this revolutionary concept of mobility becomes tangible for the first time."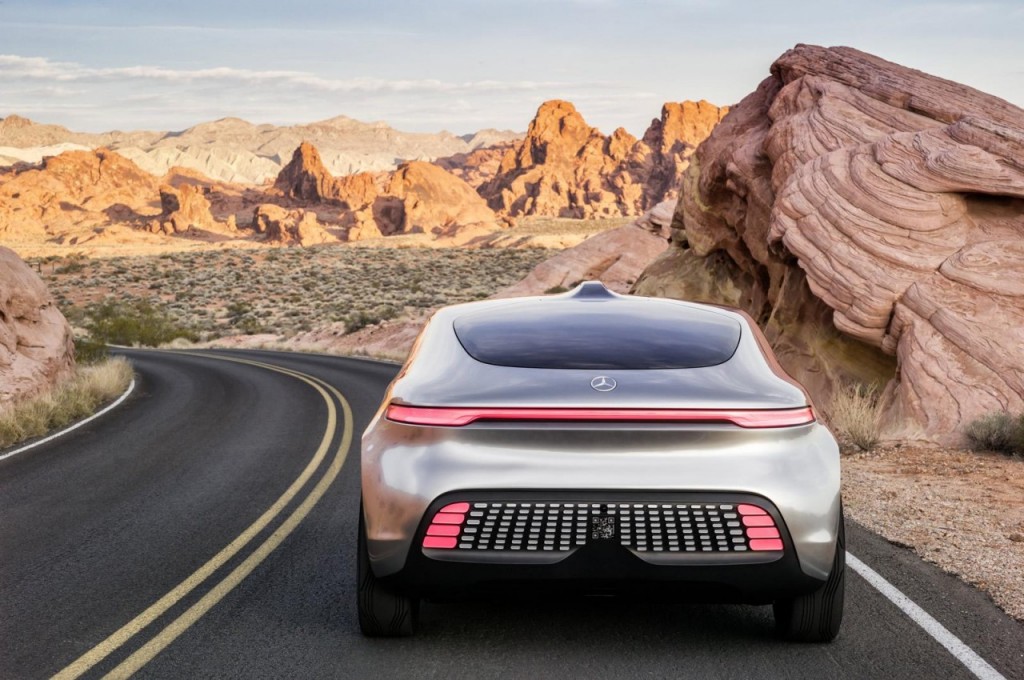 Besides being entirely autonomous (self-driving), F 015 Luxury in Motion is also very spacious on the inside. It's marginally larger than an S-Class, in fact, with a more spacious egg-shape form, the cabin can be turned into a mobile living room.
The interior concept features a variable seating system, with four rotating lounge chairs that allow a face-to-face seat configuration. In order to make getting in and out of the car easier, the electrically powered seats also swing outwards by 30 degrees as soon as the doors are opened. The vehicles' rear doors open at a 90-degree angle to allow easier ingress and egress.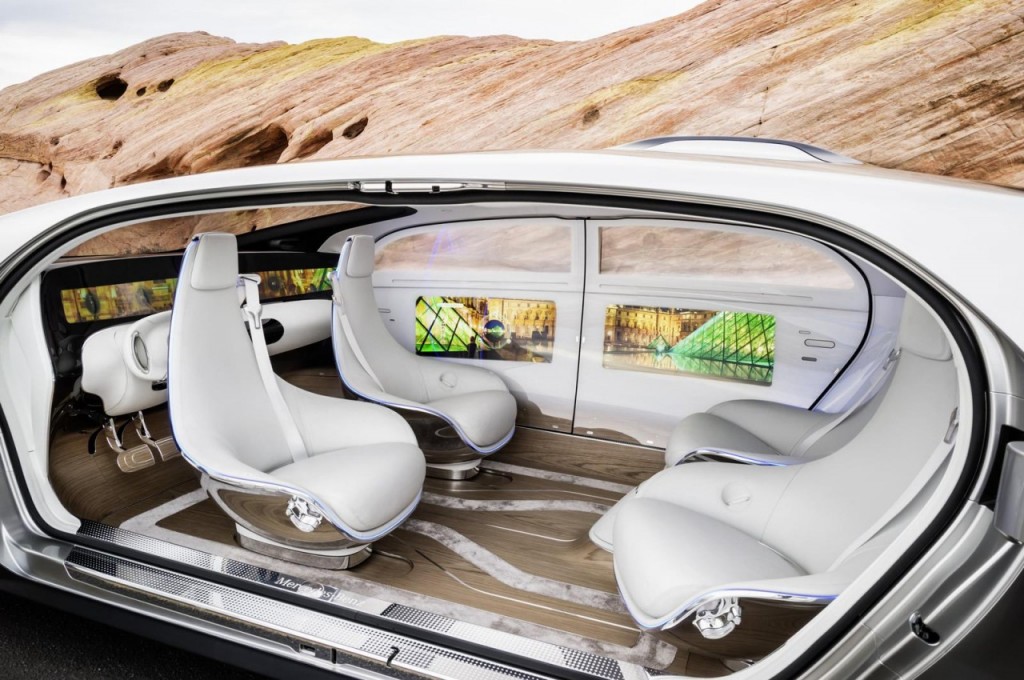 One key aspect of the vehicle is the continuous exchange of information between vehicle, passengers and the outside world. This is facilitated by 6 display screens integrated into the instrument panel and the rear and side panels, which turn the interior of the F 015 Luxury in Motion into a digital arena. Passengers can interact intuitively with the connected vehicle through gestures, eye-tracking or by touching the high-resolution screens. Employing laser projection and LED displays, the electrically propelled F 015 Luxury in Motion allows passengers to establish contact to the outside world and allows you to look out for traffic.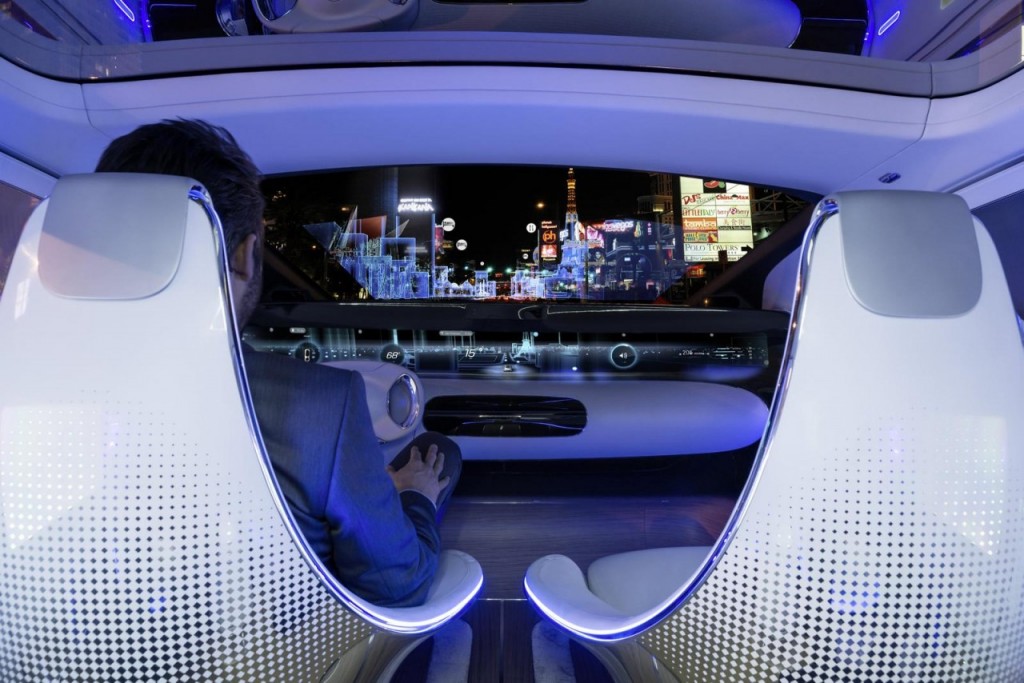 The concept is made of carbon fiber, aluminum and high-strength steel and it is some 40% lighter than a conventional automobile of its size. And while Mercedes-Benz isn't saying exactly what would provide the motivation, it does state that the bodyshell of the F 015 Luxury in Motion was designed to allow the impact-protected integration of an electric drive system with a fuel cell.