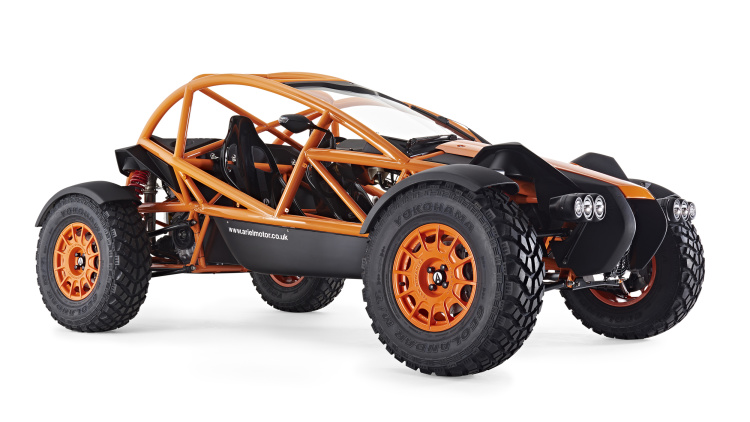 ADVERTISEMENT
We bet most of you have heard of the Ariel Atom. If you haven't heard of it, then let us give you a quick rundown. In essence, the Ariel Atom is one of the fastest road-legal track cars that you can get your hands on. Top Gear presenter Jeremy Clarkson got behind the wheel of a V8 powered Ariel Atom, which famously gave him this face. Now, Ariel has an offroad buggy called the Nomad to conquer the tougher stuff.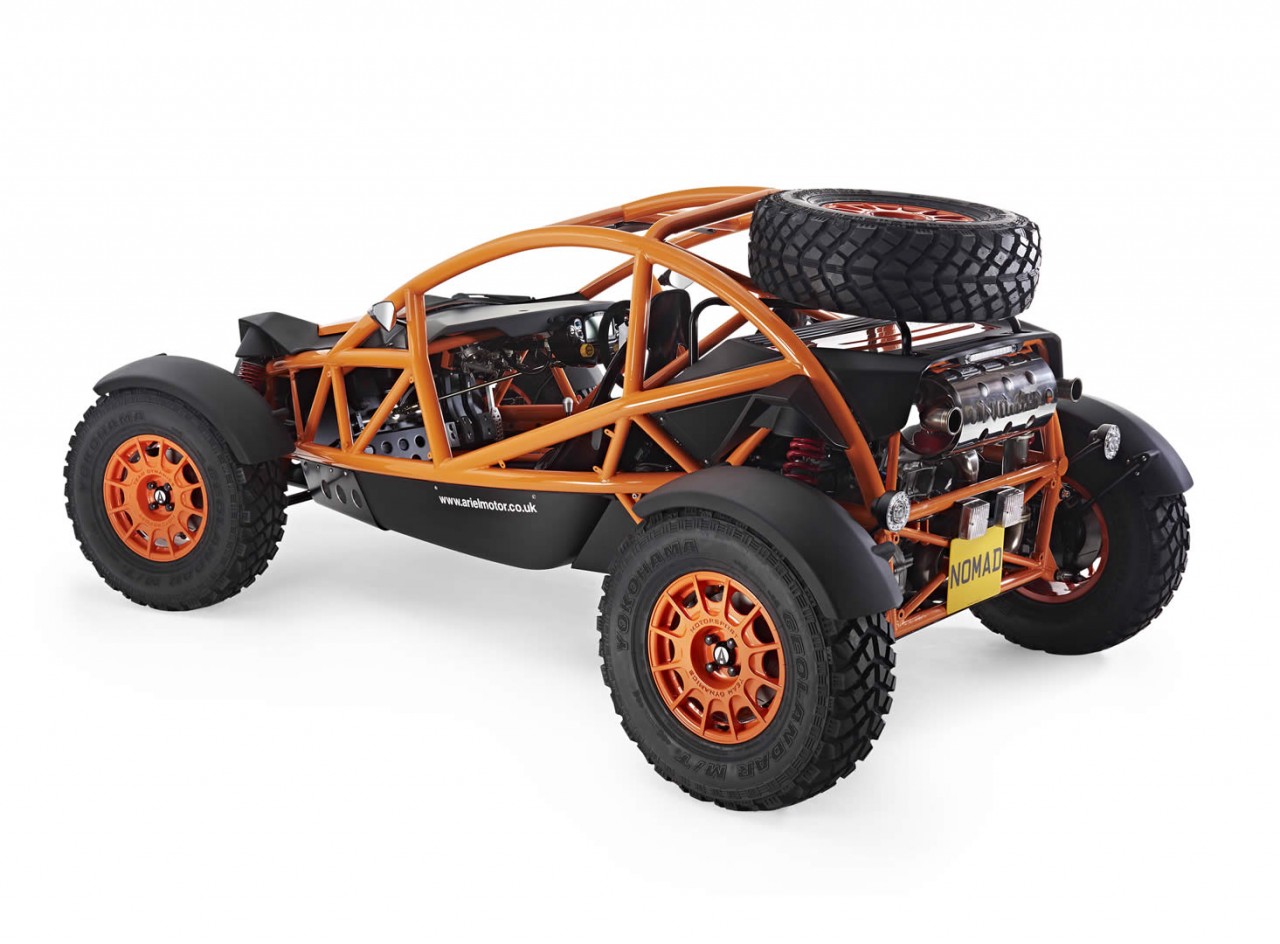 Featuring outboard suspension system, raised ground clearance (over 300 mm), long travel dampers (developed with Bilstein), damage resistant body panels (made out of polyethylene plastic) and a washable interior, the Ariel Nomad is set to be a serious outdoor contender.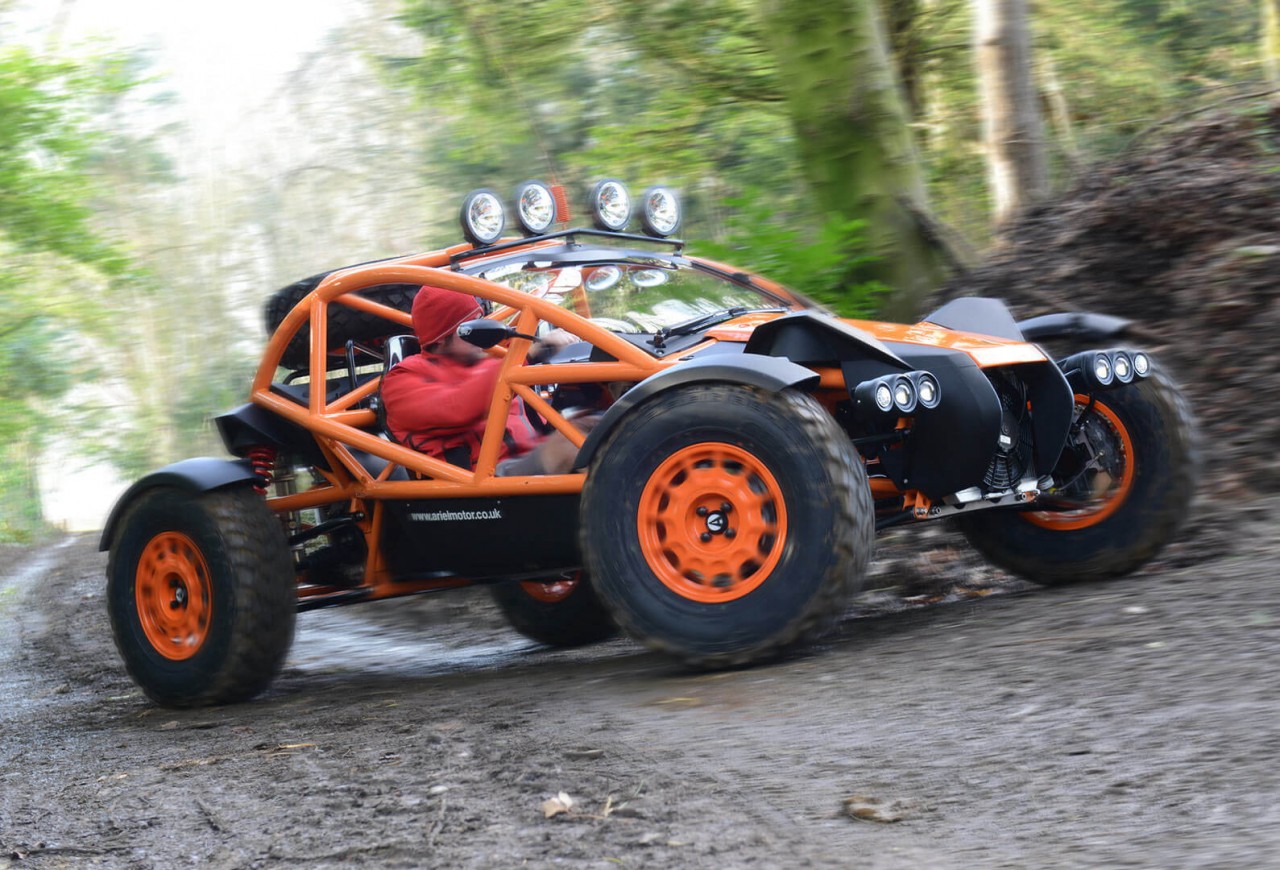 Powering the Ariel Nomad is Honda's 2.4-litre i-VTEC engine which has been tuned to provide some 235 horsepower and 300 Nm of torque. Power wise, it may not sound like much, but the Nomad weighs a paltry 670 kg, hence it is capable of completing the century sprint in just 3.4 seconds. Power from the Honda engine is transferred to the rear wheels via a 6 speed manual stick shift with a limited slip differential.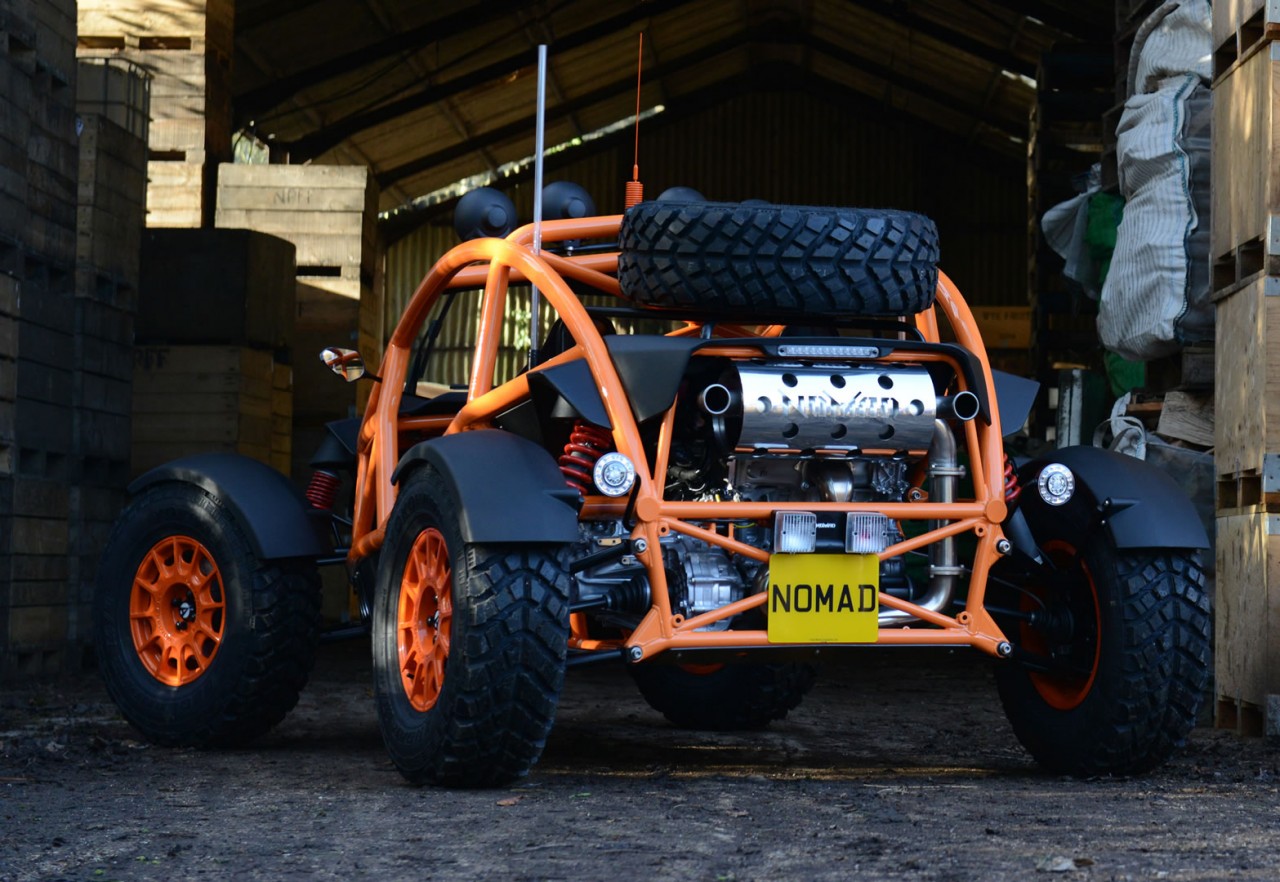 As mentioned earlier, the body panels of the Ariel Nomad are made out of polyethylene plastic, the same material used to make road cones. That should ensure that the Ariel Nomad's body panels are up to the abuse. The chassis features a multi diameter structural steel chassis with laser cut components and CNC formed tubes. Like the Atom, the interior of the Nomad features a Race Technologies LCD that shows vital information.
Director of Ariel Simon Saunders said, "There are things that we can do at low volume that you simply couldn't contemplate with mass production. We understand niche markets and we understand customers' demands completely. Everything we have learnt from the Atom has gone into Nomad and it shows. Nomad is Atom's tough brother and a continuation of our 'SERIOUS FUN' philosophy. If we can put a smile on people's faces, on road or off it, we have done our job."
The Ariel Nomad will come with a host of options and prices will start from £27,500 (about RM150,000 before tax) in the UK plus VAT.
Ariel Nomad photo gallery