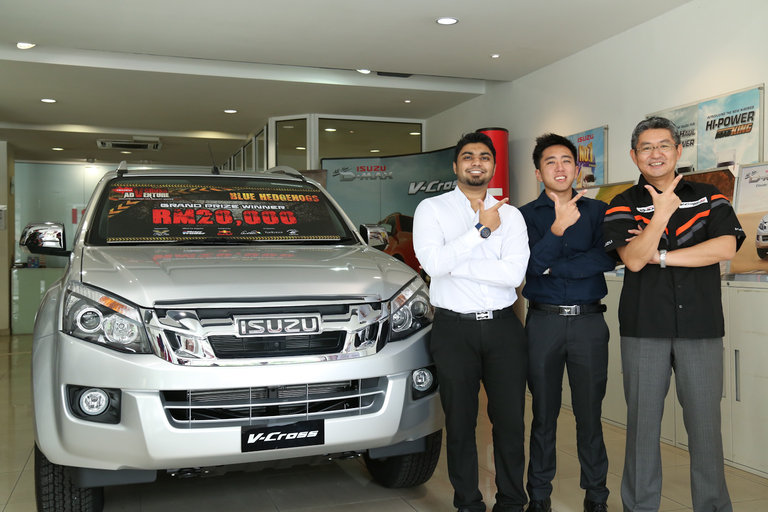 ADVERTISEMENT
Team Blue Hedgehogs comprising Donovan Ng and Balvinderjit Singh emerged as the winner of the ISUZU V-Cross Adventure – Malaysia's 1st 4×4 reality series, following the airing of the finale episode of the reality series, which has been aired as twice-weekly 'webisodes' on ISUZU D-MAX Malaysia's official YouTube channel since 4 November 2014. Donovan and Balvinderjit took home a total cash prize of RM20,000 as champions.
Donovan, 22, and Balvinderjit, 26, said their pairing was a spontaneous decision. According to Donovan, "I learned about the audition for the competition on social media while having dinner and I had the sudden inspiration to participate. It was something new for me, but I approached Balvin to be my partner as I believed this would definitely appeal to his sense of adventure." Although initially reluctant as he had to rush to make the audition, Balvin then decided to take on the challenge.
Despite having only known each other for a few months, they clicked well during the competition. There weren't many conflicts, and they had the golden opportunity to learn the true value of trust. They acknowledge that victory wouldn't have been possible if they didn't manage to trust their partner completely when completing the challenge.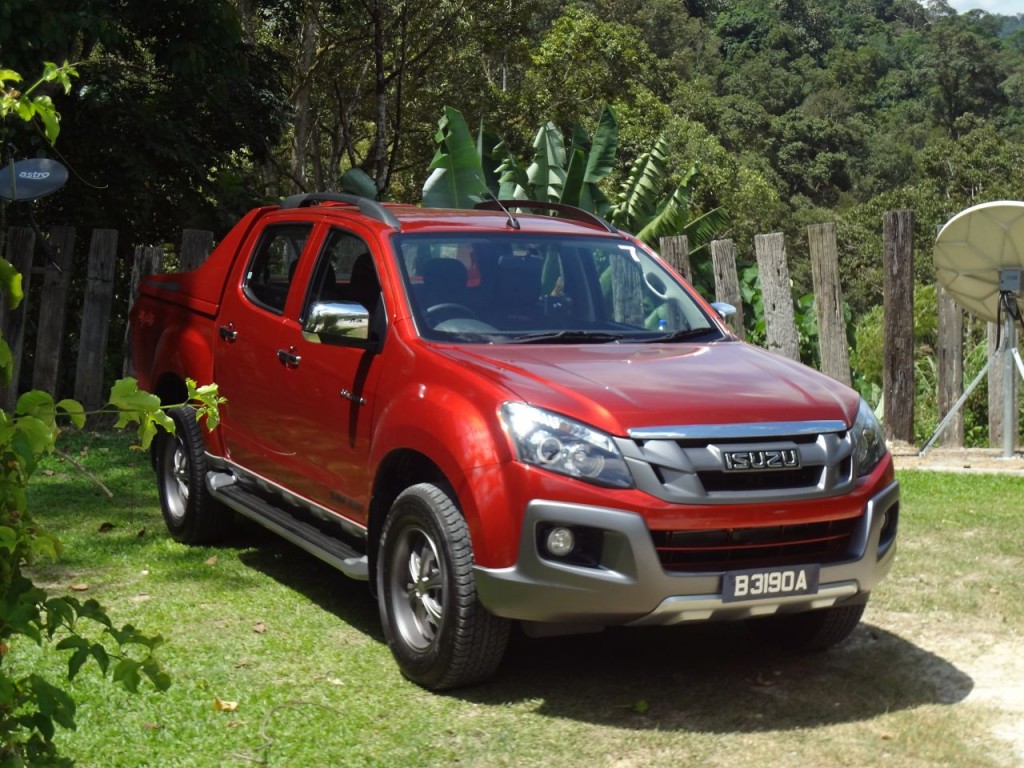 "It took a lot of skill and cooperation to manoeuvre the 4×4 D-MAX V-Cross pick-up truck. It's very different from driving a car when we use it in off-road terrain. The challenges are very difficult, and there is a real possibility of crashing or getting stuck in a mud pool. Both communication between partners and vehicle capability play a big role in navigating the terrain safely. The ISUZU D-MAX V-Cross is definitely a powerful vehicle – and successfully took us to the finishing line," commented Balvin.
The ISUZU V-Cross Adventure saw 6 finalist teams of pairs going through thrilling and exhilarating challenges in various locations around Ulu Slim and Teratak, Perak in the new ISUZU D-MAX V-Cross 3.0. Three of the lucky finalists also had the opportunity to team up with Ben and Hafiz from FlyFM and local actress Diana Danielle.
If you haven't been following the jam-packed action, you can watch the webisodes on ISUZU's official YouTube channel by clicking here. In addition, don't miss the special hour-long feature on the reality series on Bloomberg Television (Astro Channel 519) – schedule to be announced soon! So, remember to keep track of the news on social media!