ADVERTISEMENT
Down Under, the Proton Iriz has yet to make an appearance there, but according to CarAdvice, Proton Australia CEO Kaye Amies is in talks with our Malaysian end to resurrect the Satria nameplate for the Australian market.
Amies's take is that the Satria name would be a hint on a performance variant later on, which is said to debut in Malaysia sometime in late 2015, and will reach Australian shores in 2016. Amies is keen for the sportier Iriz to be a modern-day Satria GTI, but also wants it to live up to the history of the badge.
Amies said, "The Satria GTi… a lot of people remember that, We're sort of thinking if we bring this car out, and then [an] R3 [sports variant launches] – they're thinking that they might do a more racy version – because of that we're thinking, 'Should we be doing that or not?' The Satria GTi was such a well-known car and so many people wanted it. People still ask us have we got any. We'd need to look at it, see what it looks like, see what it's going to do. Is it just going to be something that blows out through a little tailpipe and makes a lot of noise and does nothing, or is it actually going to be a bit sporty?"
Perhaps the new Iriz R3 could be powered by the same Campro CFE engine that is found in the Proton Suprima S/Preve CFE model. This will provide more than enough grunt for the already nice-to-handle hatchback, especially when paired to a slick manual transmission.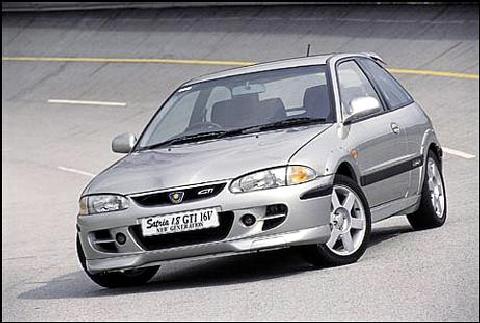 Many years ago, Proton Australia was selling the Satria GTI, which itself was a rebadge of the Mitsubishi Colt/Mirage. The Satria GTI featured a 1.8 L 4G93P engine, good for roughly 138bhp when new. Coupled with the Satria GTI's light weight (roughly 1,000 kg), it can complete the century sprint in just 7.8 seconds, making it one of the fastest production Protons ever. The Satria Neo, however, never did manage to live up to the hype of the old Satria GTI. The Australian market did not get warmer Satria Neo CPS as well, let alone the Satria Neo Lotus Racing Edition.
Another reason why Amies would prefer the new Iriz to be called the Satria is because some people perceive the Iriz name as a girl's name, and indirectly, makes the Iriz a girl's car. "We're still having discussions with Malaysia in terms of what their thoughts are about it and all that. We'll discuss it with them and try to come to some resolution, but we'll wait to get Christmas over and done with first," Amies said. The Iriz is currently undergoing ANCAP crash-testing in Australia, and the crash test results would be made known in January. The decision regarding the Australian Iriz would also be made in January. The Iriz is then expected to make an Australian debut in mid-2015.
Read Chris's review of the Proton Iriz here.
[Via CarAdvice]