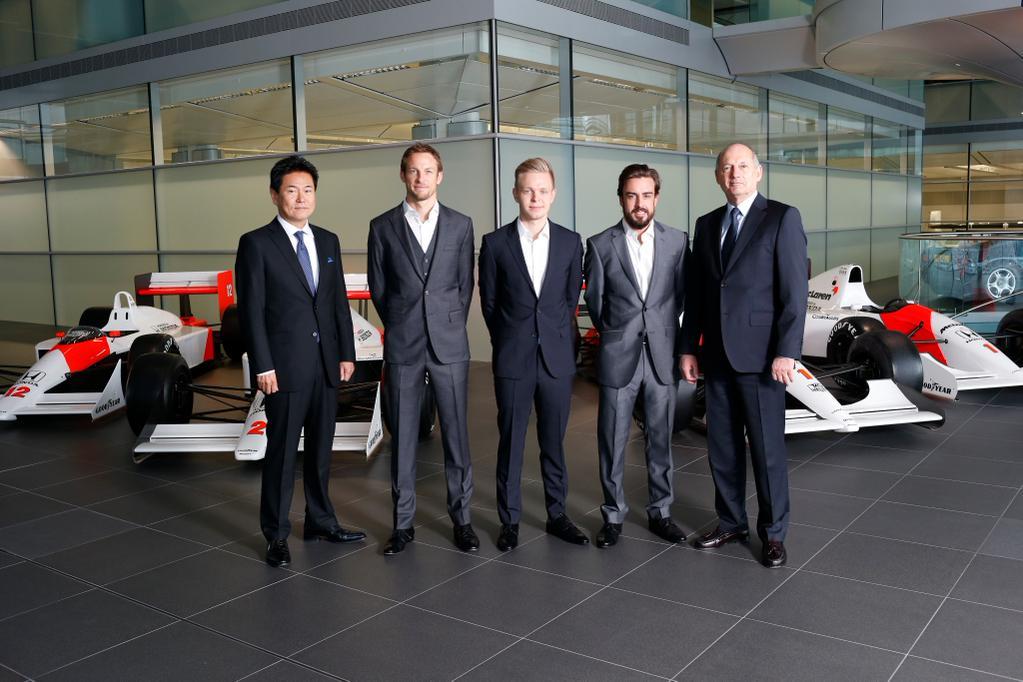 ADVERTISEMENT
A traditional game of musical chairs breaks out in the F1 paddock every year, as some drivers try to hold on to their seats, some try to grab new ones and others are left without a seat for the following season.
While Jenson Button managed to retain his place with McLaren for the 2015 Formula One season, the company also announced that his new wingman for next season is double world champion, Fernando Alonso. Jenson Button age, 34, and Fernando Alonso, age, 33, will be the oldest and most experienced duo in the 2015 Formula One season.
Alonso's signing and Button's retention spell bad news for Kevin Magnussen, the Danish driver who got his start with McLaren earlier this season after winning the Formula Renault 3.5 Series title last year. With all the other seats already spoken for, Magnussen was left with no choice but to accept as a test and reserve driver role with McLaren.
Aside from announcing the driver lineup, McLaren has also changed the engine supplier by making the switch from Mercedes to Honda for next year's MP4-30 car.
During the official introduction as McLaren driver for 2015, Fernando Alonso said, "I still remember, as a kid, the posters in my wardrobe, my toy cars in which I dreamed I would one day emulate Ayrton, and the kart that my father built for my older sister, and that I ended up falling in love with. That kart had the livery of one of the most legendary partnerships in the history of Formula 1, McLaren-Honda, the car that Ayrton drove, the same partnership to which I am now honoured to join, to take part in the next Formula 1 world championship."
Jenson Button said,  "Looking forward, I know the Honda guys well, having driven Formula 1 cars powered by their engines from 2003 to 2008. I have a huge amount of respect and admiration for them, and promise to give 100% to make their partnership with McLaren a success."