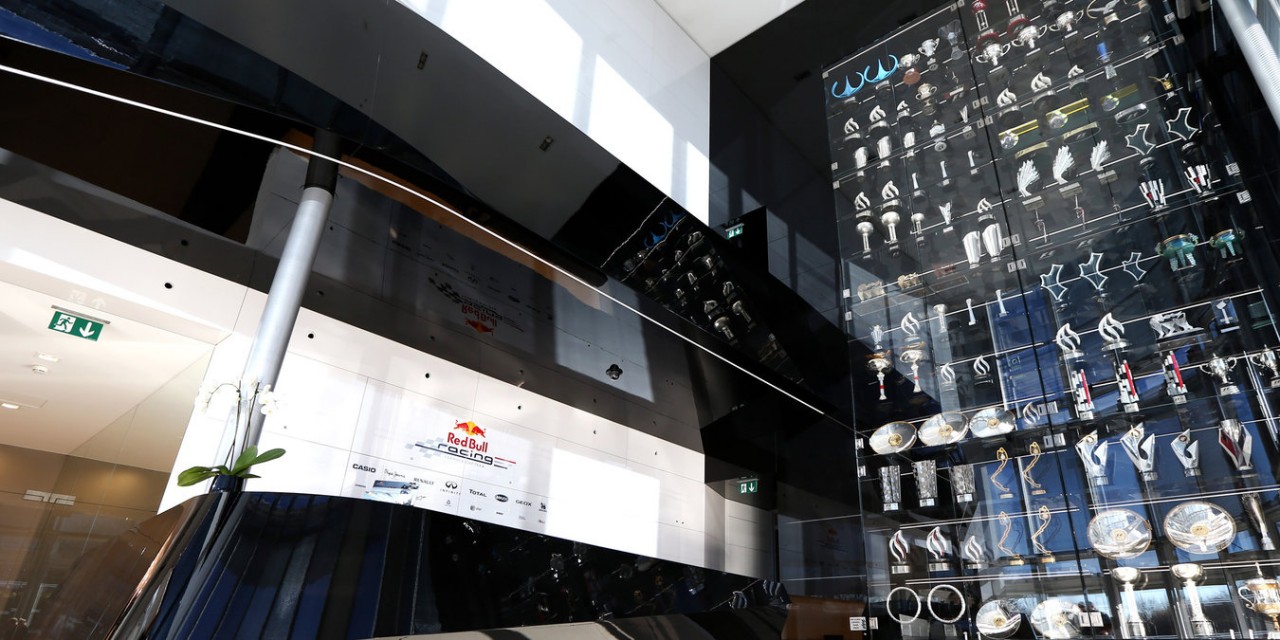 ADVERTISEMENT
The Red Bull F1 factory in Bradbourne Drive, Tilbrook, Milton Keynes recently got broken into by 6 men, who used a truck to drive through the front entrance and walk away with over 60 racing trophies.
Red Bull Racing Team Principal Christian Horner said, "We are obviously devastated by this serious factory break in, which saw offenders drive a vehicle through our front entrance and steal more than 60 trophies which took years and hard work to accumulate.The break-in caused significant damage and was very upsetting for our night officers who were on duty at the time. The offenders took items that not only did not belong to them, but which represented the efforts of a group of dedicated, hard-working individuals."
Police mentioned that the thieves also had a blue (or black) Mercedes-Benz E-class wagon which was used as the getaway vehicle. Both the truck and wagons bore foreign registered plates.
"Beyond the aggressive nature of this break-in, we are perplexed why anyone would take these trophies. The value to the team is of course extraordinarily high due to the sheer hard work and effort that went into winning each and every one. But their intrinsic value is low; they would be of little benefit to those outside of the team and, in addition to that, many of the trophies on display were replicas," said Horner.
Yup. The trophies that got stolen are not the original trophies, and merely replicas. Weird why would the thieves would want to steal replica trophies.
"The actions of these men mean it's likely that we will have to make our site less accessible in the future, which will be unfair on the hundreds of fans that travel to visit our factory each year to see our trophies and our Formula One car," continued Horner. It is a shame that because of the actions of these thieves, Red Bull Racing will be restricting access for potential visitors.