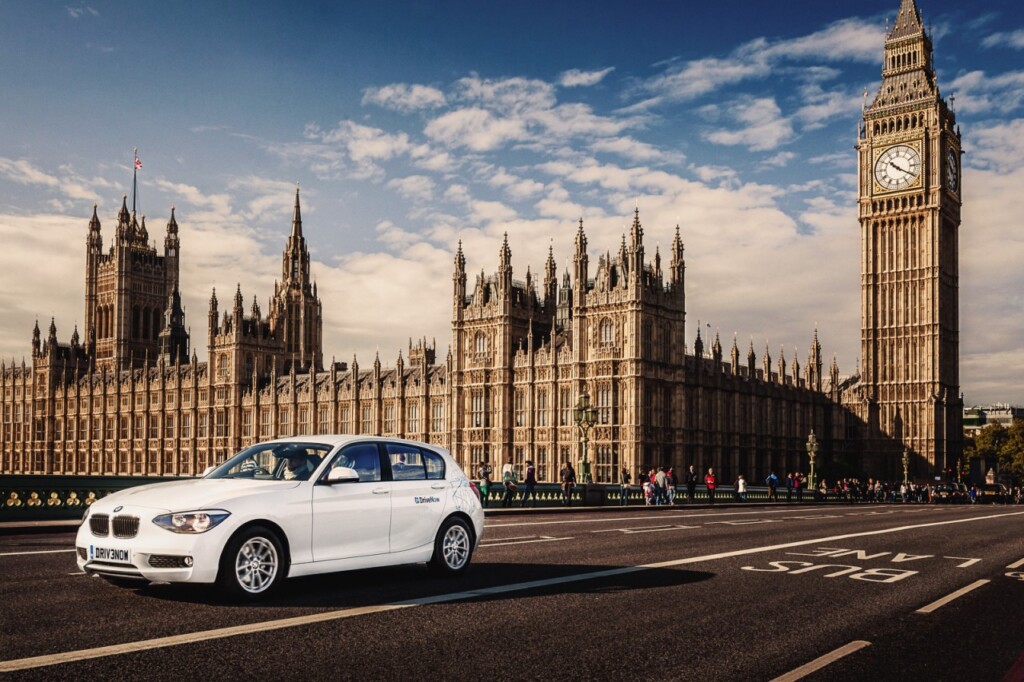 ADVERTISEMENT
The concept of car sharing isn't new, and of course that came up from the days of carpooling and folks leveraging others who have vehicles and going in the same direction. Now, with the use of technology and partnering with auto makers, the whole concept of car sharing has evolved. And the evolution comes in multiple form, one of them, DriveNow.
DriveNow, the carsharing joint venture between the BMW Group and Sixt SE, launched its flexible carsharing service London last week. Initially, 210 BMW 1 Series and MINI Countryman models will be available for spontaneous hire. DriveNow furthermore intends to add 30 all-electric BMW i3 cars to the London fleet in spring 2015, expanding it to a total of 300 vehicles during the course of next year. The scheme will start off by serving an area around 65 square kilometres in size comprising the boroughs of Islington, Haringey and Hackney, though DriveNow is seeking to extend the area of coverage to neighbouring boroughs before long.

Peter Schwarzenbauer, Member of the Board of Management of BMW AG and responsible for Mobility Services, comments: "DriveNow is already an international success, with more than 360,000 regular customers in Europe and America and we are delighted now to launch it in London, Europe's largest city. DriveNow gives Londoners instant access to highly desirable cars, perfect for the city, in an innovative and entirely flexible way. This program is part of BMW Group's strategic response to the growth in urban living and shared ownership. Our aim is to expand it into about 15 more cities in Europe and about 10 in North America in the future."
Every journey is charged to the exact minute, with each minute of driving in London costing 39 pence (around RM2). The hourly rate is capped at £20 (around RM108),  so that customers save £3.40 (around RM18) per 60-minute hire. Each minute in the reserved park mode costs 19 pence (around RM1). As in Germany, DriveNow additionally offers saver packages, which allow customers to buy blocks of minutes for as little as 32 pence per minute, as well as blocks of hours. Prices for the hourly packages vary from £35 for three hours (RM189), including 40 free miles, to £120 (around RM649) for 24 hours, including 125 free miles. All costs such as fuel, taxes, insurance and parking charges are already included in London as well. The standard one-off registration fee for London will be £29 (around RM157).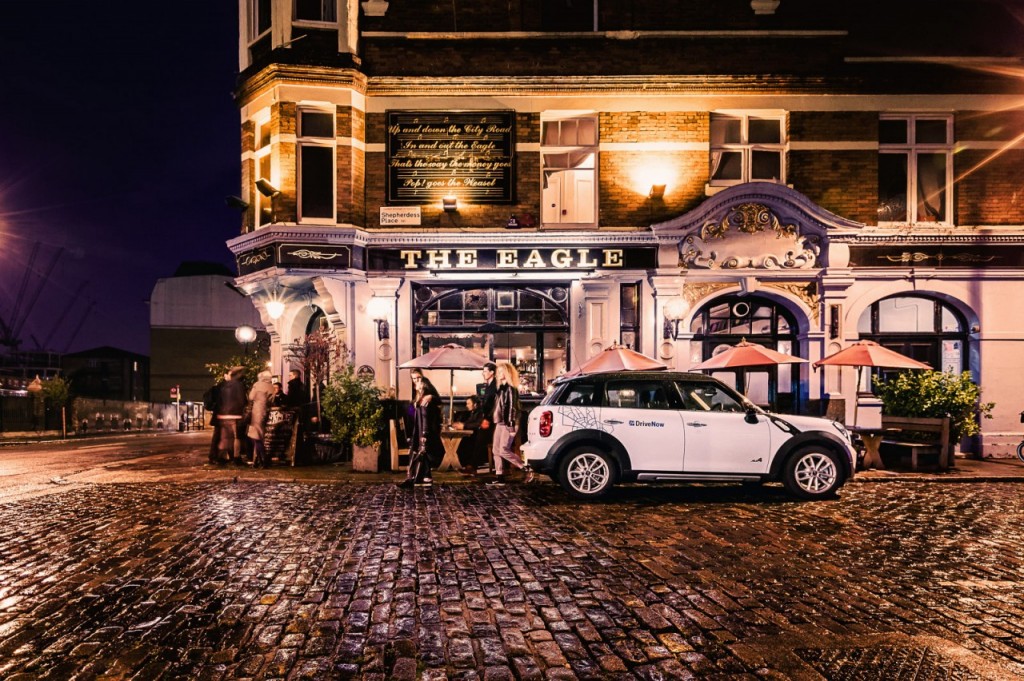 DriveNow is currently available in five cities in Germany – Munich, Berlin, Düsseldorf, Cologne and Hamburg – as well as in the Austrian capital Vienna and in San Francisco, USA. It gives over 360,000 customers access to a fleet of some 3,000 premium BMW and MINI cars in any of these cities.
For more information, check out Sixt the company responsible for the technology integration of DriveNow.
What is carsharing?
DriveNow Carsharing is the mobility concept for the future, powered by BMW i, MINI and SIXT. The carsharing joint venture offers its customers the flexible, floating use of all BMW and MINI fleet models. DriveNow Carsharing customers simply pick whichever model happens to suit the occasion, slip behind the wheel and use the car for as long as they want.

DriveNow offers carsharing in the premium sector and sets itself apart from other providers primarily as regards its extensive, high-quality and diversified vehicle fleet of state-of-the-art BMW and MINI and the innovative free-floating usage concept. Instead of having to get to and from designated depots, DriveNow users can simply pick up their DriveNow cars wherever it suits in the entire business area. A rental can be ended free of charge by leaving the car in any public parking area anywhere inside the business area. Since there are no depots, inside any business area the distribution of the DriveNow vehicles is ideal, and the vehicles all "float" in the stream of users. DriveNow offers maximum flexibility in one-way carsharing. Members drive from A to B whenever they want, picking up and dropping off the cars without any difficulties wherever their urban lifestyle happens to bring them.

How does carsharing work?

This carsharing premium offering is unique in Germany, and all you have to do to take part is register and pick up a DriveNow ID. You can go along to one of the numerous DriveNow registration stations and pick up your very own DriveNow ID as soon as you have completed the simple online registration procedure. The ID is the key to the entire DriveNow Carsharing fleet (BMW and MINI) and is used to unlock and lock the vehicles.
All a DriveNow customer has to do is use smartphone or tablet (with the DriveNow Carsharing app), PC or phone to find a car located in the vicinity and reserve it; the car is then on hold for 15 minutes free of charge. Another possibility is simply to take a free DriveNow car on the spur of the moment and drive off. DriveNow Carsharing does not require its customers to know beforehand how long they will be needing the vehicles. The customer pays only for the time when he or she actually has a DriveNow Carsharing car in use – and can leave the car free of charge in virtually any public parking facility anywhere in the organisation's business area.

Costs for fuel, repairs, car parking tickets, car tax and insurance are all included in the DriveNow Carsharing rates. The DriveNow Carsharing vehicles are regularly refuelled, cleaned and serviced and they all have the parking permits that make additional car parking tickets superfluous. What is more, DriveNow Carsharing customers do not have to bother about insurance and car taxes. DriveNow vehicles are insured for every trip; there is an excess and customers can choose to extend coverage with an extra insurance package. Peace of mind, flexibility and safety are top priorities for the DriveNow Carsharing concept.

The DriveNow promise ensures carsharing customers that all vehicles (BMW and MINI) and engineering are invariably state of the art. The vehicles are serviced regularly and replaced by the newest models. Right now customers have a choice of various models from BMW and MINI and – since the DriveNow Carsharing concept is so flexible – drive whichever they want: MINI, MINI Convertible, MINI Clubman, MINI Countryman, BMW 1 Series, BMW X1 and the BMW ActiveE. DriveNow is the premium carsharing offering, unique in this form in all of Germany.

DriveNow Carsharing is the modern mobility concept that dovetails perfectly with the needs of city life, while at the same time helping to reduce congestion in Germany's conurbations.