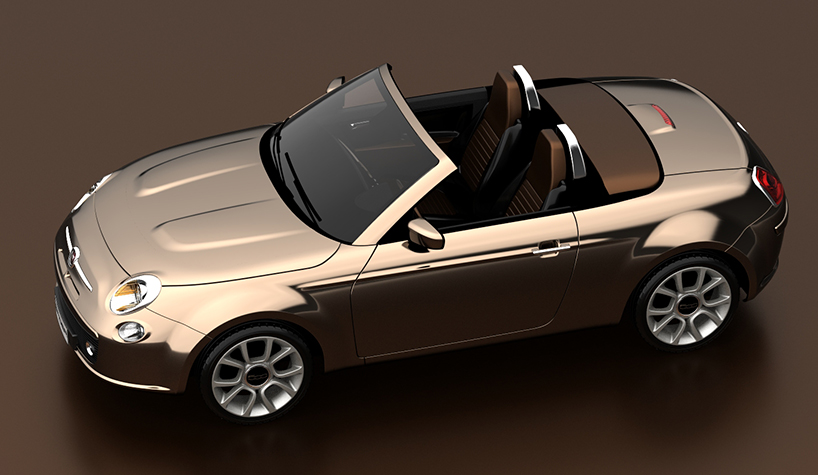 ADVERTISEMENT
Yes, we all love the Fiat's 500 cute-as-a-button bulbous shape but if the Italian automaker were to produce a proper 500 convertible (instead of fitting a fabric roof top), Italian Designer, David Obendorfer visioned this is what it would look like.
Dubbed the Fiat 500 Spider concept, the first version of this concept was published by autoblog.it on 3 May, 2012. Recently, Obendorfer came up with several modifications mainly, as far as the posterior part of the car is concerned, making the shapes simpler and eliminating all that he considered redundant.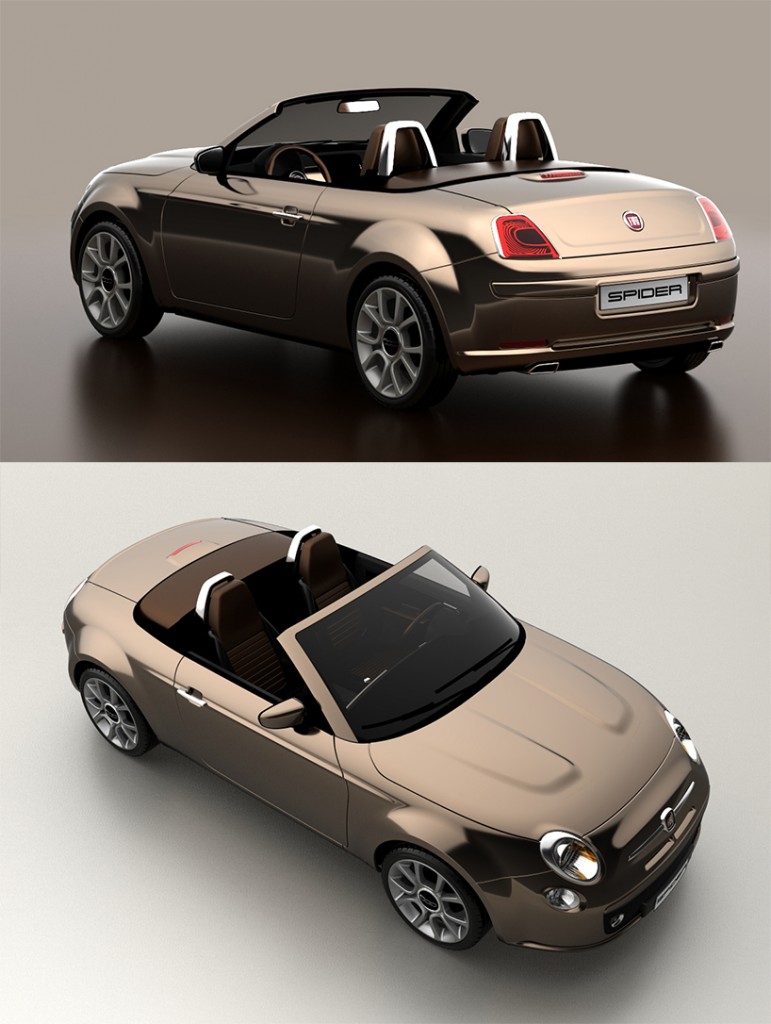 The Fiat 500 Spider concept features all of the 500's trademark styling cues, like the rounded headlights, retro grille and short front and rear overhangs. However instead of just chopping off the 500's roof, Obendorfer has completely redesigned the car, making it longer, lower, flatter and wider than the original hatchback. However, its overall proportions pretty much resemble the Mazda MX-5 Miata, don't you think?
According to Obendorfer, the stylistic criteria of sports cars in general, tend to change a lot slower than other types. So, our eyes somehow prefer a more classic arrangement of proportions. That's the reason why the BMW Z4 or the Mazda MX5 are regarded as real Spiders while the MINI Roadster and the Audi TT Roadster are a little less so. All things considered, he has chosen to develop a totally new chassis characterized by different proportions to the 500, by using the platform of Fiat/Alfa models of segment B.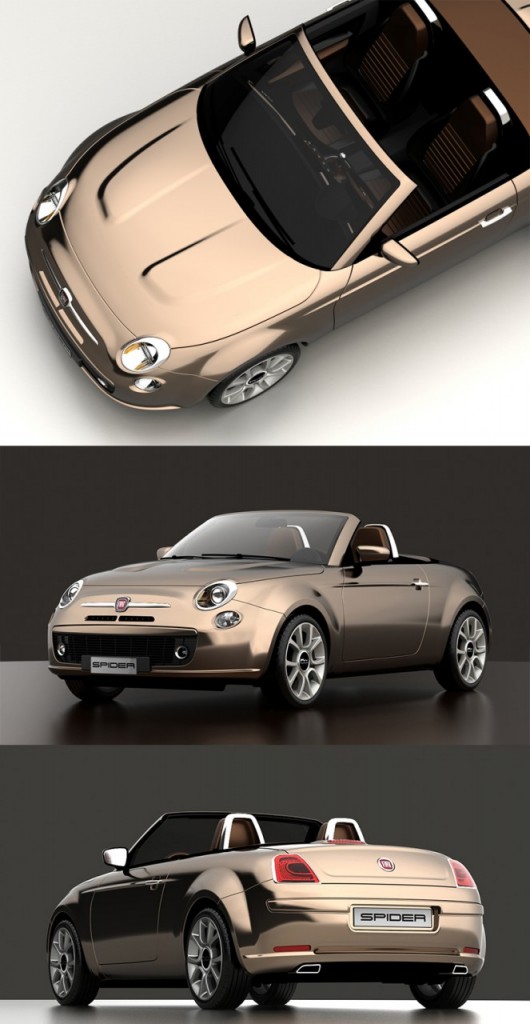 The styling was also partially influenced by the hugely popular Fiat 124 Sport Spider from the sixties. Other models which provided inspiration for the concept also included the 850 Spider and the 1994 Fiat Barchetta.
Enuff said, what do you think about this stunning spider/ convertible? Yay or Nay? (a resounding Yay from me! – Ed.)
Source: David Obendorfer via Blogdimotori