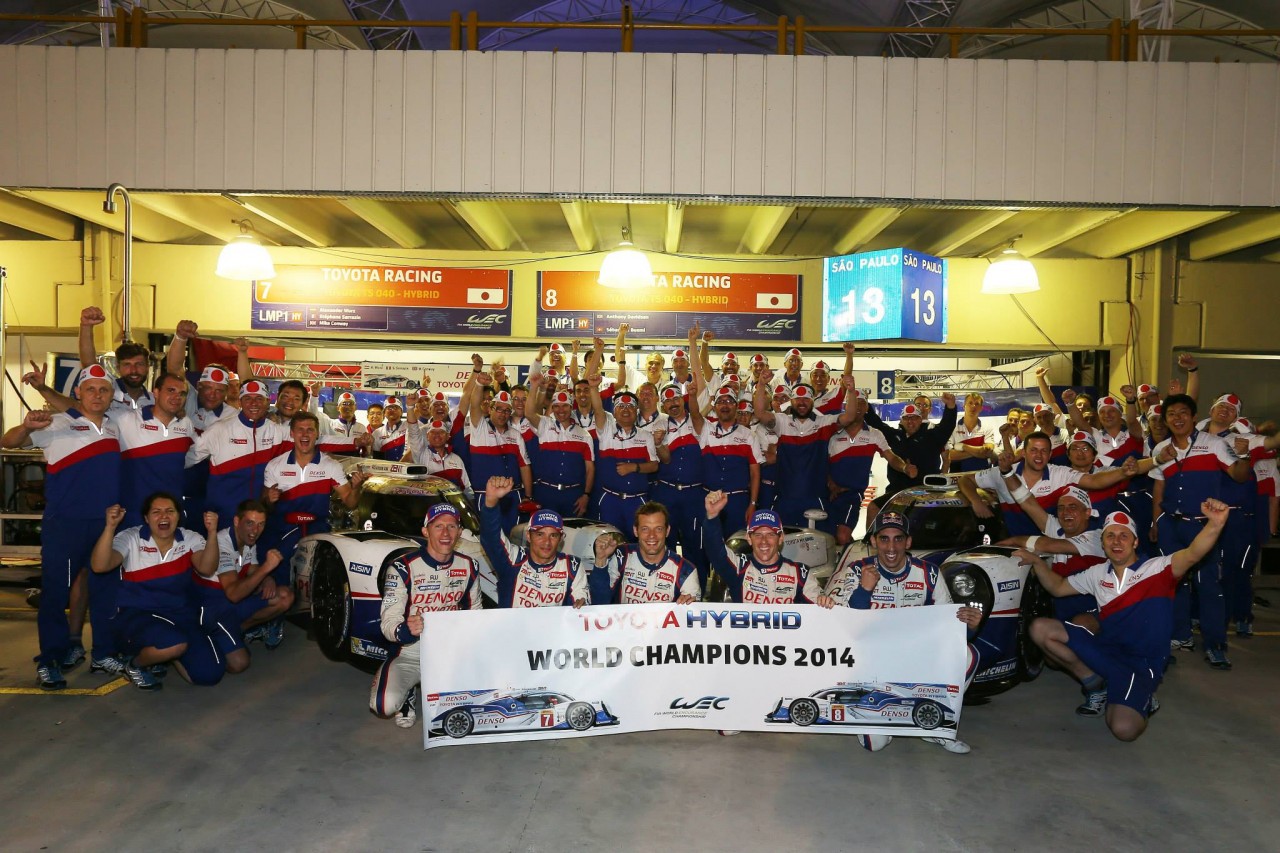 ADVERTISEMENT
Toyota Racing is now the 2014 drivers' and manufacturers' World Champion after a successful conclusion to the FIA World Endurance Championship season in the Six Hours of Sao Paulo, at Interlagos.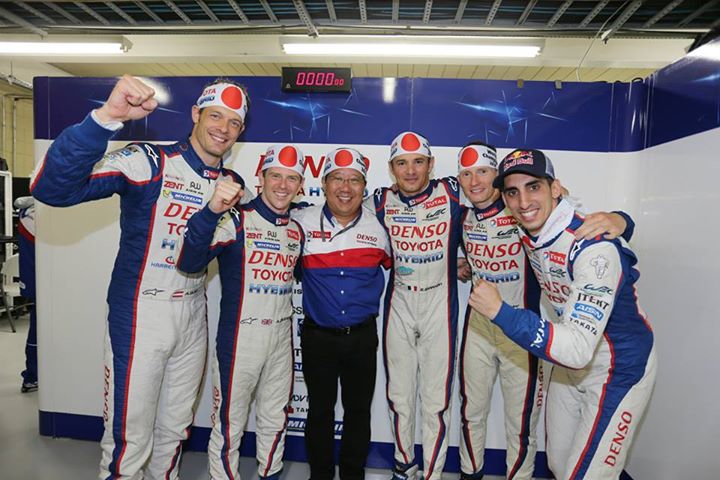 The eighth and final race of the season was a thrilling one for the Japanese team, with the #8 TS040 HYBRID of World Champions Anthony Davidson and Sébastien Buemi secured second place finish after a late safety car deployment halted a potentially-successful battle for victory. Meanwhile, the #7 of Alex Wurz, Stéphane Sarrazin and Mike Conway were handed a harsh drive-through penalty which meant they finished fourth.
With that result, Toyota ended its 15-year wait for a title, following the 1999 World Rally Championship triumph. The result also marks a historic moment in sportscar racing history as it is the first time a Japanese manufacturer has won the World Endurance Championship since its inception in 1953.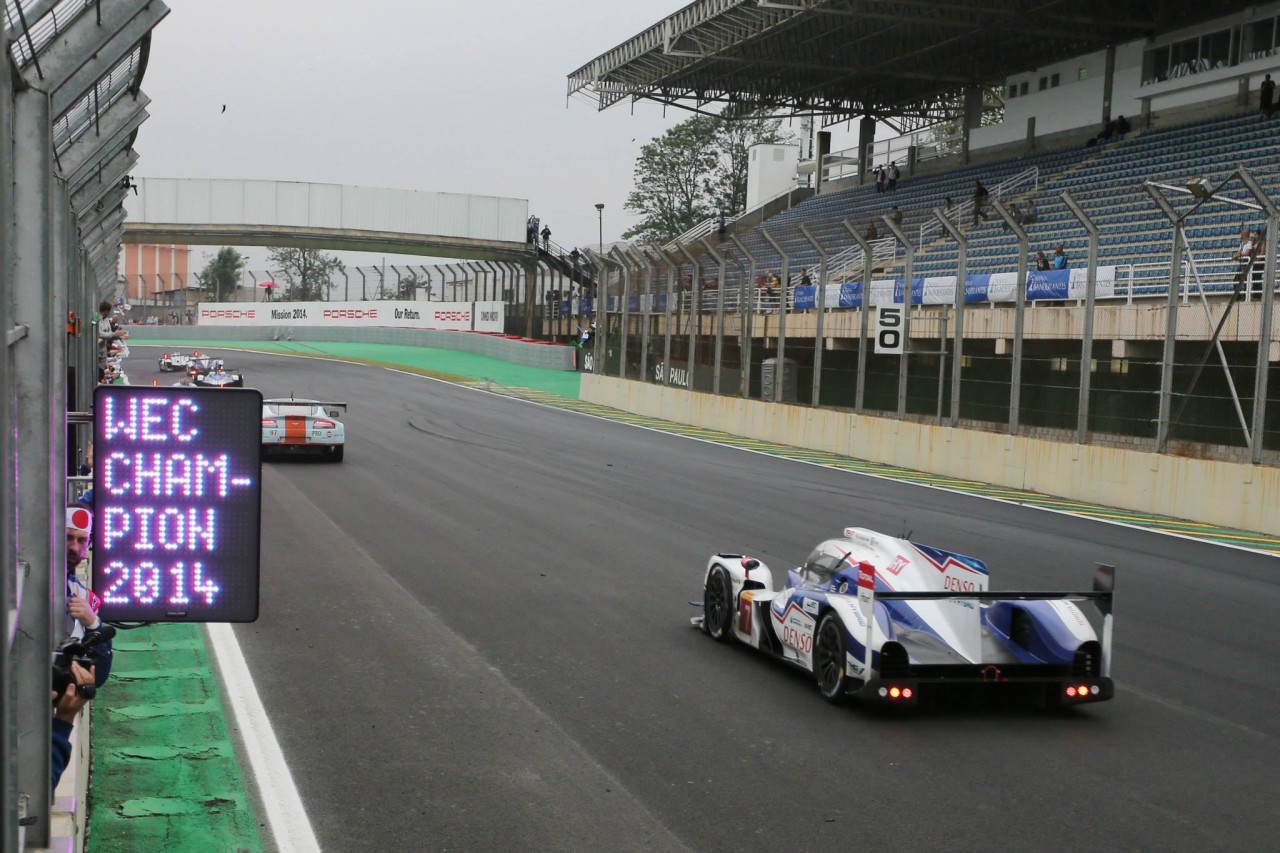 In the new efficiency-focused LMP1 regulations, Toyota technology has triumphed, with the TS040 HYBRID winning five of its eight races and taking four pole positions, 12 podium finishes and four fastest laps.Nevertheless, that success has been far from easy and the team appreciates the close and fair competition from Audi and Porsche which has made the 2014 season a memorable one.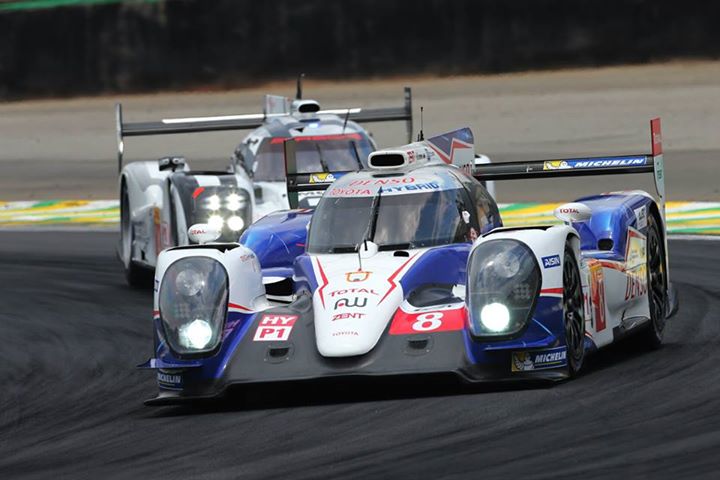 Here are the quotes from the team:
Akio Toyoda, President, TOYOTA Motor Corporation:
"After only three years in the FIA World Endurance Championship, I'm overjoyed that TOYOTA Racing was able to win both the drivers' and manufacturers' World Championships this season with the TS040 HYBRID. I must express my sincere gratitude to our fans for their encouragement and our partners for their support. I would also like to say congratulations and thank you to all the drivers and racing team staff who worked so hard and closely together throughout the season. TOYOTA will use these experiences in the FIA World Endurance Championship to help revolutionize hybrid technology and to help make ever-better cars that delight people around the world."
Anthony Davidson:
"It wasn't the way we wanted to win the manufacturers' World Championship, but it was good fun to win the race today. We didn't expect to be fighting for victory so that was in a way a bonus. It also shows why we are the champions because we didn't give up at all today. We pushed Porsche all the way to the end. Although we were denied the chance to fight to the flag, it was still good fun. Congratulations to Porsche who did a great job all weekend. I want to say big thanks to the team for all their hard work this year. It has been good fun being part of it."
Sébastien Buemi:
"I am really happy because together with Anthony we did a great race. We did a few mistakes, but we were pushed to the absolute limit by the Porsche guys and I think they deserved the win. We are a little disappointed because we thought we could have fought hard at the restart. But we are really happy overall with the performance and winning the two titles. It's been a great year for us. We are drivers' and manufacturers' World Champions and now we look forward to next year."
[Source: Toyota Racing]