ADVERTISEMENT
You just gotta love them hot hatchbacks. A hot pocket rocket is what the doctor ordered and I fell in love with them ever since I saw and drove the Golf GTI. And that began my love for fun hot hatchbacks. I know my colleague did write a feature about the top 5 hatchbacks but I have to sincerely disagree with his list. No offence, Eric. Here are my 5 favourite hatch backs which are available here in Malaysia, and I love them to bits!
5) Volkswagen Scirocco R

Starting at number 5 is the Scirocco R from Volkswagen. Some might argue that it is a coupe, some might be confused and say that it is a hatchback. But because everyone is split in this decision, I sort of put it in the 5th spot. So yeah, if you think it is a coupe, then I will gladly replace this car with the Golf GTI. But if you think that this is a hatch back, then its at number 5. I love the Scirocco R, it comes with the full complete package to tackle everyday life as well as give us a bit of fun during the weekend, whether it may be on some winding road up the hill or at the track in Sepang. The Scirocco R is one that handles well and has the power to bring it through turns smoothly. Of course, the other appeal of the car is that it has more potential, if you know what I mean.
4) MINI John Cooper Works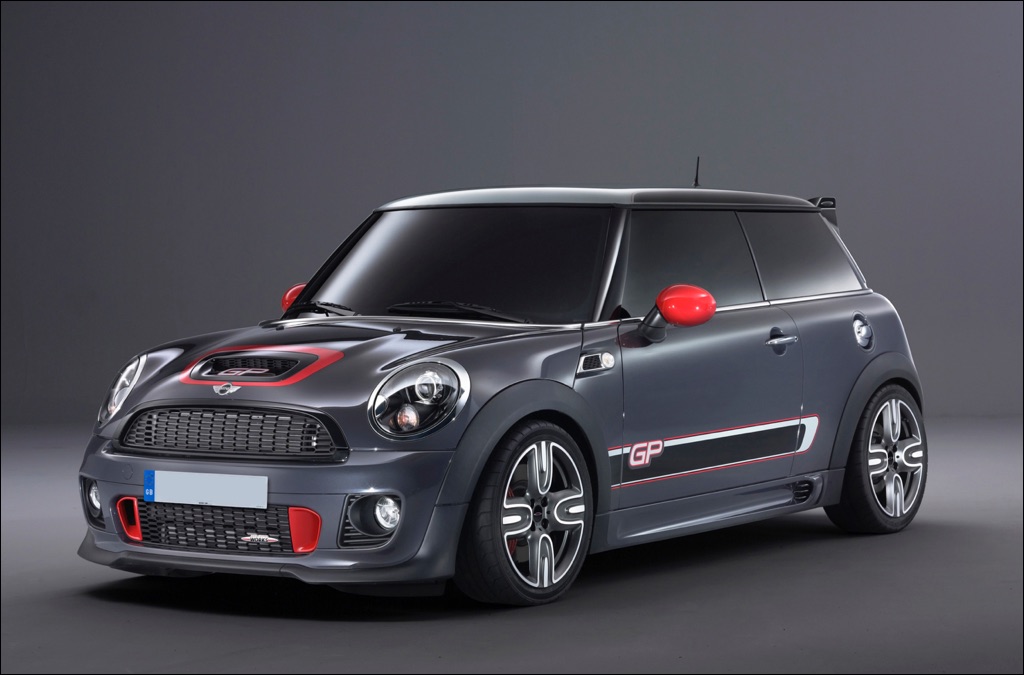 I saw the MINI John Cooper Works and I thought it was a beauty. There was a rare occasion where I actually saw the GP version at Sepang itself, the owner took almost a full year and waited for his baby to arrive. The standard John Cooper Works itself is insane, the iconic MINI look which brings a certain flair in terms of styling and how the car handles like go-kart makes the MINI John Cooper Works into my top 5 list. It doesn't have to be practical but it certainly does stand out in the crowd.
3) Renault Megane R.S. 265 Sport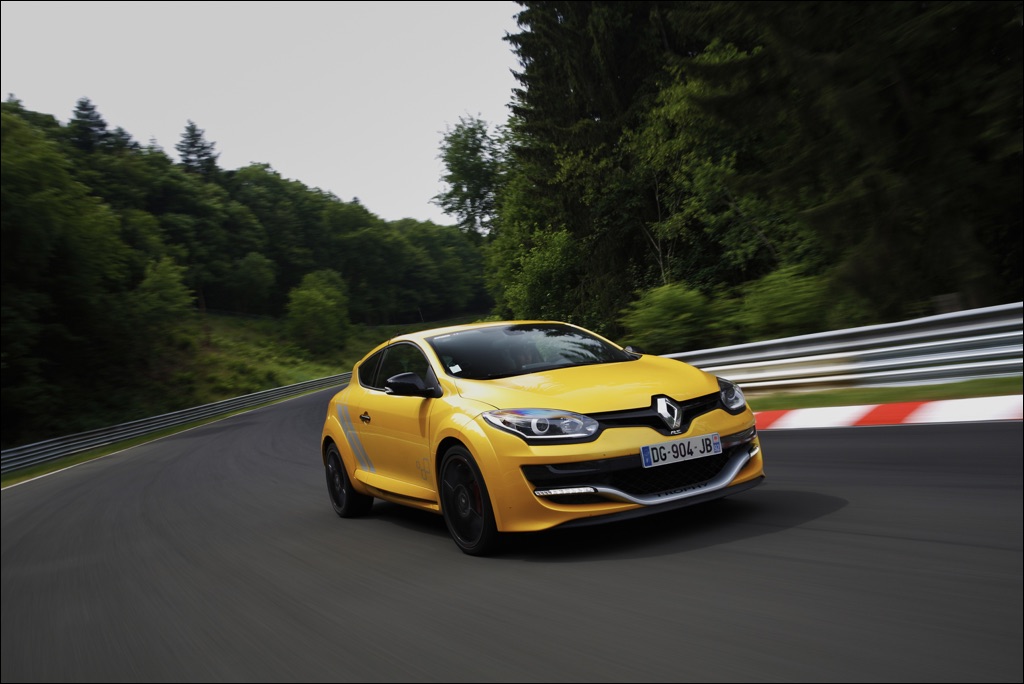 In truth, I would definitely have chose the Renault Megane R.S. 275 Sport instead but since it isn't available here in Malaysia yet, I will have to settle for the 265. This car run rings around many cars at Sepang, it has all of the kits which makes it perfect on the track as well as any B-roads about because what it comes with is a big brake kit, a limited slip differential and of course, manual transmission. That makes it the only one in this list to sport the manual gearbox. The Megane RS does well in stock form and I am looking forward to seeing a fully kitted out 275 version in the near future.
2) Volkswagen Golf R Mk7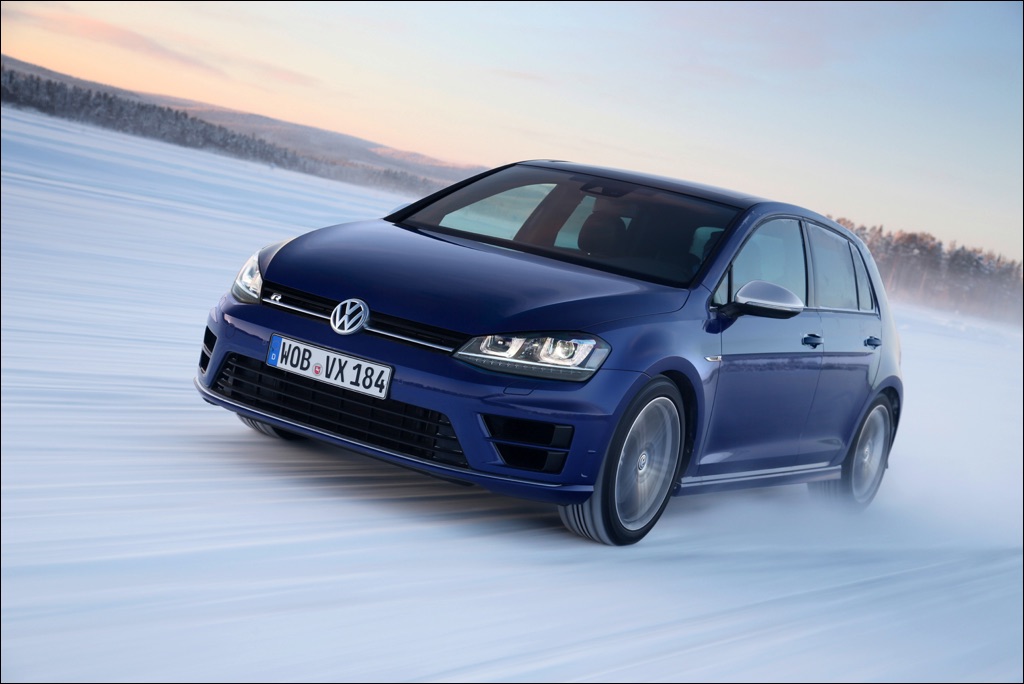 When I test drove the Volkswagen Golf R Mk7 at Sepang earlier this year, I was absolutely smitten by it. Although I thought that the Mk6 version of the Golf R looked a lot more masculine, the Mk7 Golf R handles and drives like a dream. Power when I needed it and handling coupled with it's All Wheel Drive system was a breeze. I had way too much fun tackling the corners at Sepang and believe me, this is an easy car to drive. That is if you leave all of the electronics on. Turn them off and you get a different kind of animal. As much that I wished that Volkswagen included in the semi bucket seats in which the previous version had, the new Golf R still does turn heads, especially the ones in blue.
1) Mercedes Benz AMG A45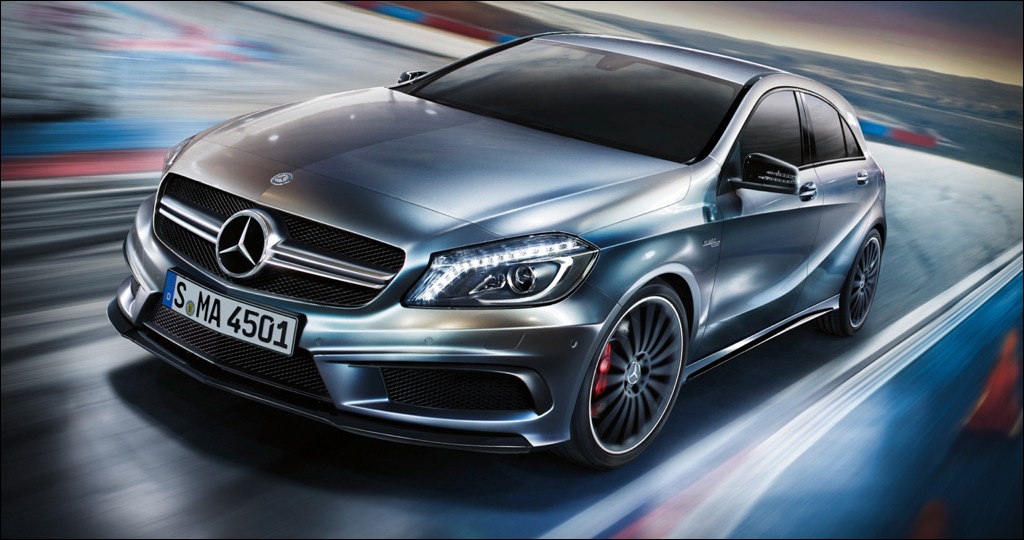 I can't believe this is a Mercedes. Who would have thought that the hatchback from Mercedes together with AMG would be this insane! It is also the most expensive hatchback among the 5 listed here but it is also the highest powered one. If you asked me to write this article last month, the A45 might not have made it to the top of my list but after seeing it in action at Kuala Kelawang as well as driving it through the various winding roads and the long stretch on the highways, I truly fell in love with this car. It is absolutely gorgeous on the inside and it is one of the cars I would absolutely love to look in a reflection whenever I am driving it.
That concludes my top 5 favourite hot hatchbacks here in Malaysia.
*This is the personal opinion of the writer and does not necessarily represent the views of Autofreaks.com