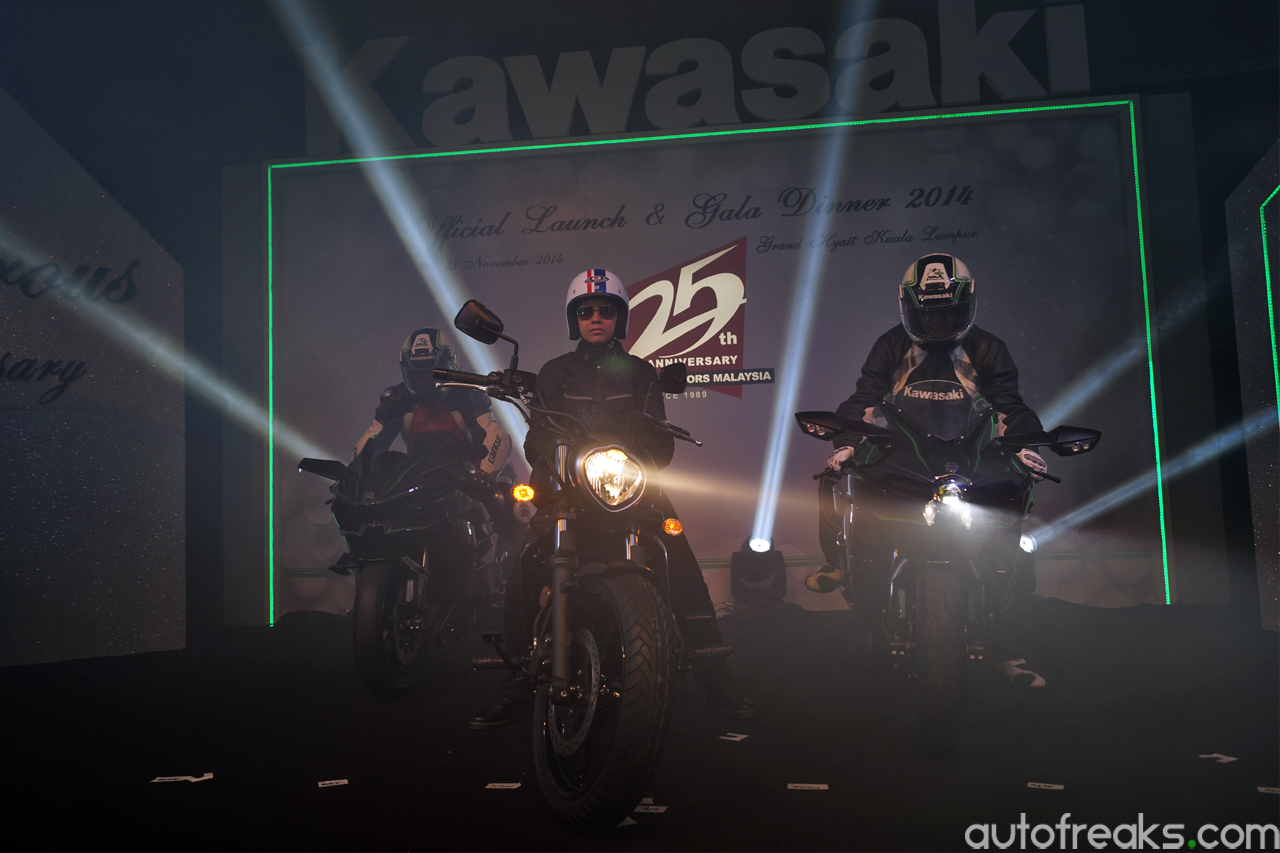 ADVERTISEMENT
Launched today, during the pouring Sunday evening at the Grand Hyatt Hotel, are Kawasaki's latest trio. Say hello to the Kawasaki Vulcan S, Kawasaki H2 and the Kawasaki H2R. Apart from the trio of bikes, Kawasaki also celebrated their 25th anniversary here in Malaysia.
Starting from the cheapest, the Kawasaki Vulcan S features a Parallel Twin engine, unique frame and suspension layout. The engine is a 659 cc DOHC 4-stroke engine with 8 valves paired to a 6-speed transmission. The bike is built around a high-tensile steel frame, which keeps the bike's weight to a minimum. Up front, the tires measure at 18-inches, while the rear has 17-inch tires. The Vulcan S is expected to retail below RM30,000 and is available in two different colours, namely Metallic Royal Purple and Flat Ebony.
Moving one level up, Kawasaki has revived the H2 nameplate for this sports bike. The H2 is powered by a 4-stroke inline-4 998 cc engine which is supercharged, which gives the Kawasaki H2 some 200 hp. The Kawasaki H2 uses a trellis frame to maximize stiffness and at the same time, improve flexibility. For the front and rear suspension, KYB has developed a set of AOS-II fully adjustable set up for the H2. Power aside, the Kawasaki H2 also has a multitude of electronic aid like Kawasaki TRaction Control (KTRC), Kawasaki Launch Control Mode (KLCM), Kawasaki Engine Brake Control (KEBC)and Kawasaki Intelligent anti-lock Brake System (KIBS). Interested? The Kawasaki H2 is expected to retail for less than RM154,000. With such an attractive price, its not surprise that Kawasaki has over 50 bookings for the H2.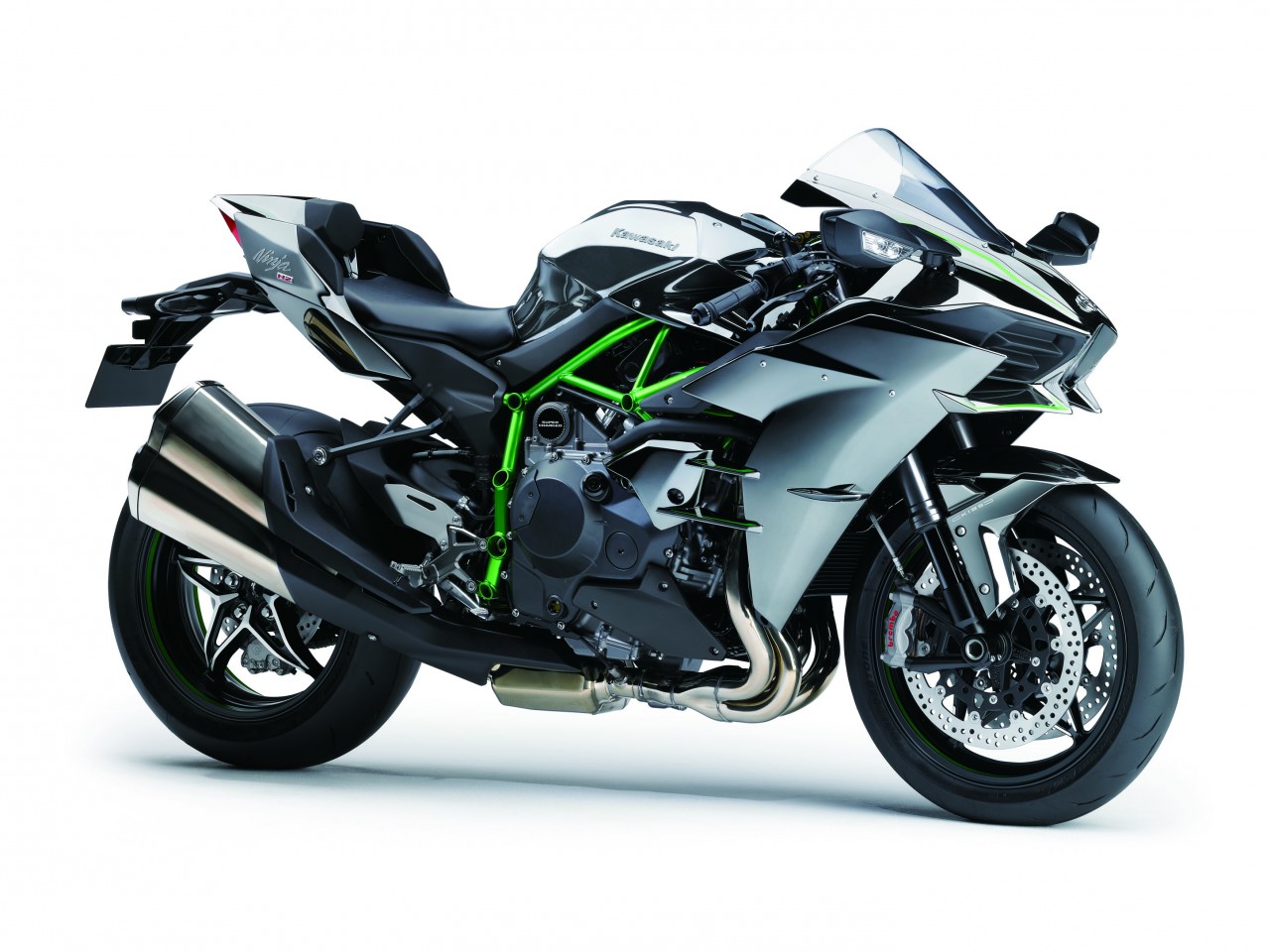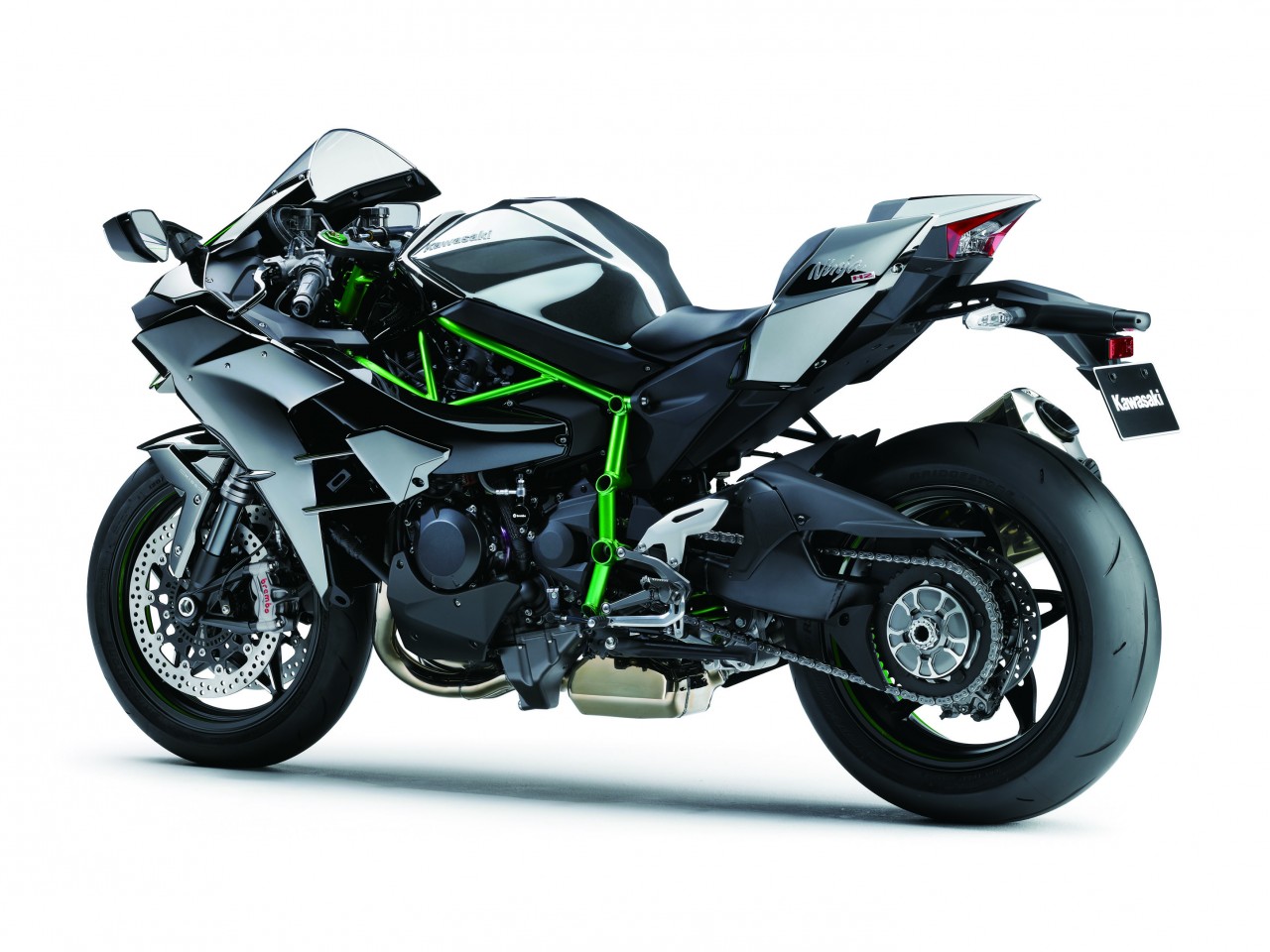 The most powerful of the trio is the Kawasaki H2R. The H2R shares a majority of hardware with the H2, but with more power. To be precise, the H2R sports another extra 100 horses using the same engine as the regular H2. Besides that, the H2R drops the headlights and opts for the usage of slick tires instead. With these, the H2R is not a street legal beast. Fret not however, as Kawasaki Malaysia has mentioned that the H2R owners will enjoy at least 6 free track days at Sepang. This non-street legal beast will retail for around RM300,000, making it the priciest of the trio tonight.
You can view more of the Kawasaki Vulcan S, H2 and H2R in the photo gallery below.