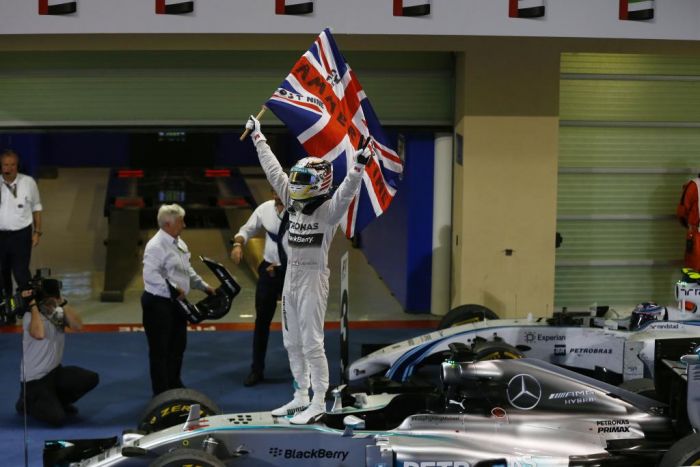 ADVERTISEMENT
Lewis Hamilton is now the official 2014 Formula One World Champion after clinching the race win in Abu Dhabi. Nico Rosberg meanwhile was unfortunate when multiple technical issues robbed him of his chance for the title, and the German ended up finishing in 14th place. Williams F1 had a brilliant result with Felipe Massa and Valteri Bottas completing the podium.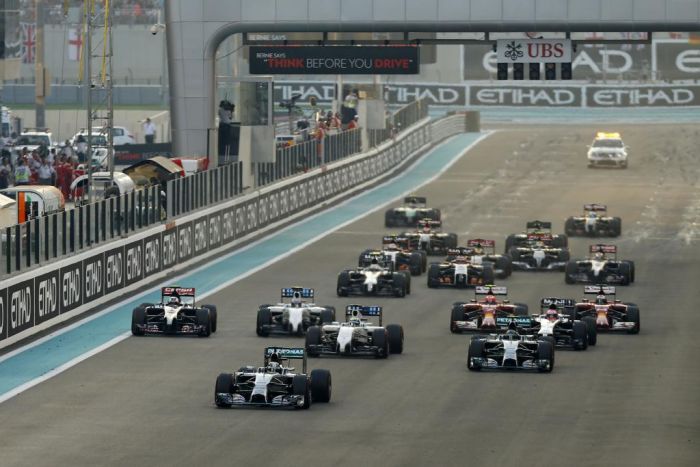 Despite starting behind Rosberg, Hamilton had a perfect start which leapt him in front of Rosberg. While Rosberg continued to chase Hamilton, it was disaster on lap 23 when the German reported a loss of engine power, with the team confirmed that he had an Energy Recovery System (ERS) failure. The German not only had to battle an ailing powertrain, but also turbo lag and weakening brakes.
Meanwhile, the Red Bull duo of Daniel Ricciardo and Sebastian Vettel delivered an impressive comeback. The duo had started from the pit lane following the team's exclusion from qualifying for fielding an illegal front wing. While Ricciardo impressed with the comeback in fourth, Vettel completed his final race for the team in 8th.
Jenson Button completed what was supposed to be his last race in F1 in fifth, while his supposed replacement Fernando Alonso bid farewell to the Scuderia Ferrari team by finishing in ninth.
Three retirements were recorded in Yas Marina, with Pastor Maldonaldo's Lotus caught fire while both Daniil Kvyat & Kamui Kobayashi were out due to technical issues.
In the end, it's all well for Nico Rosberg as he congratulated his teammate prior the podium and said Hamilton deserves the 2014 title. With that, the 2014 F1 season is done and dusted, and our congratulations to Lewis Hamilton and everyone in the Mercedes camp!
Do come back on AF for the annual "Heroes and Zeroes of F1 2014 review" special and to know where Fernando Alonso will be heading to.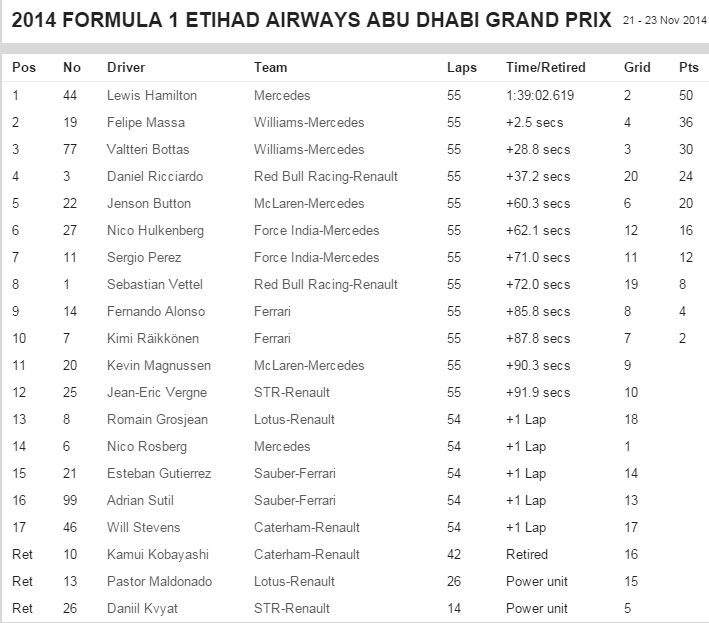 Meanwhile, here're the final standings for both driver's and constructor's championship.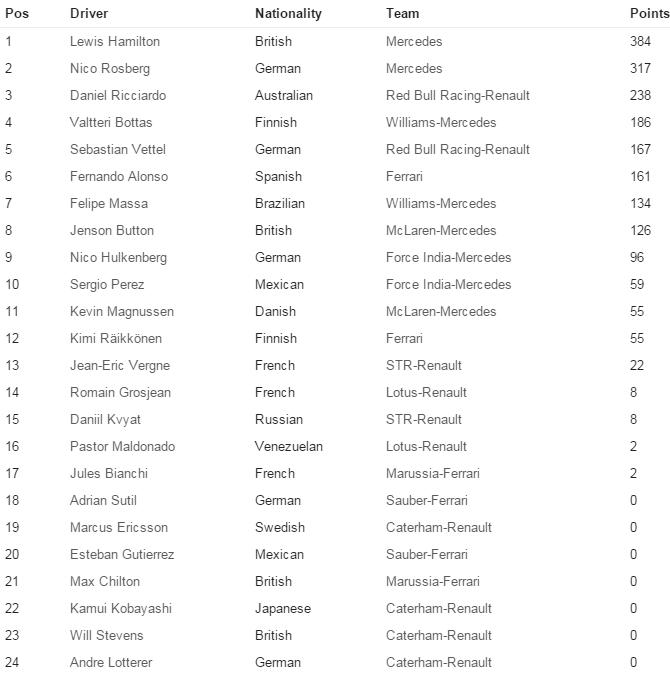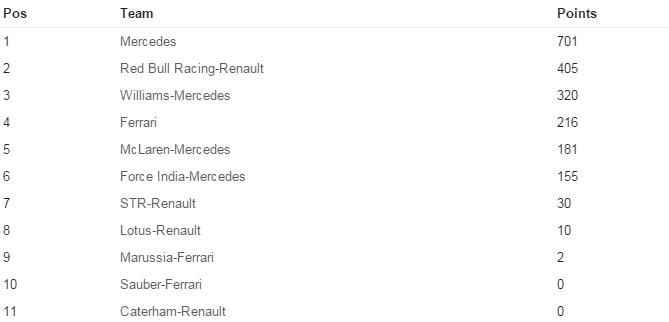 [Image Source: Formula1.com, Mercedes AMG Petronas]