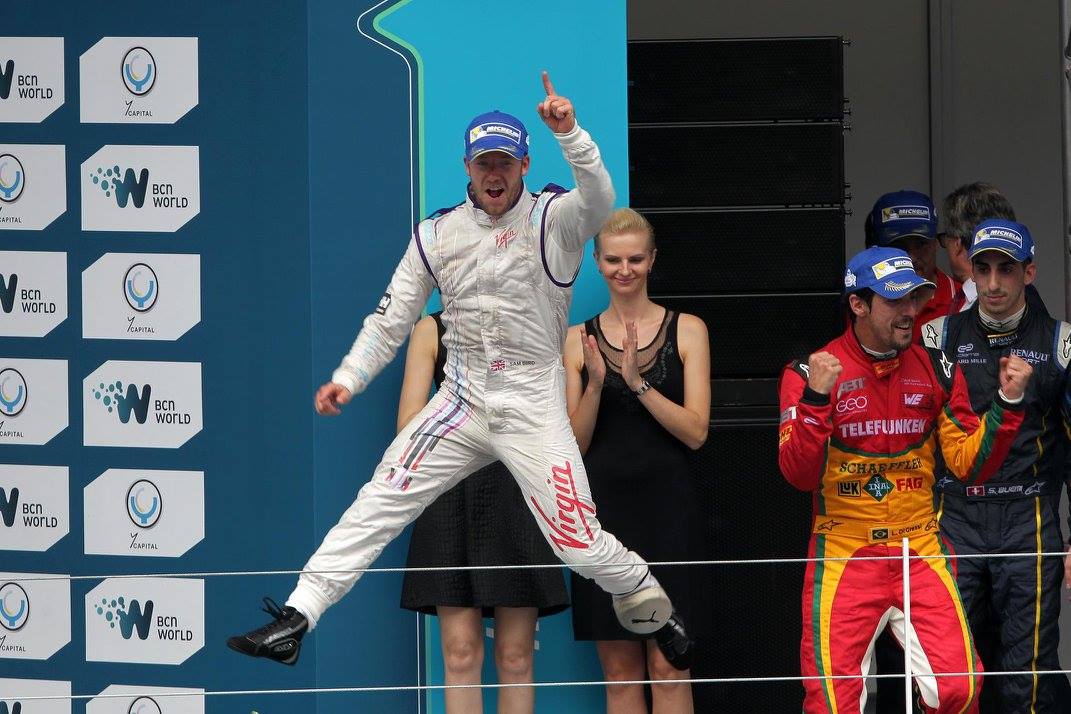 Virgin Racing's Sam Bird has became the second winner of the inaugural FIA Formula E Championship, as the Briton dominated the second round at Putrajaya. Last ePrix winner Lucas DiGrassi battled all-out from the ninth row of the grid to finish second. Newly crowned World Endurance Championship (WEC) world champion Sebastian Buemi also fought from the back to take the final podium spot.
ADVERTISEMENT
Nicholas Prost was the fastest during qualification but incurred a 10-place penalty following his crash with Nick Heidfeld during the last race in China. Hence, Dragon Racing's Orvio Servia took over Prost's pole position, followed by Sam Bird and Daniel Abt. Meanwhile, Bruno Senna, Katherine Legge and Nick Heidfeld were awarded FanBoost for this round.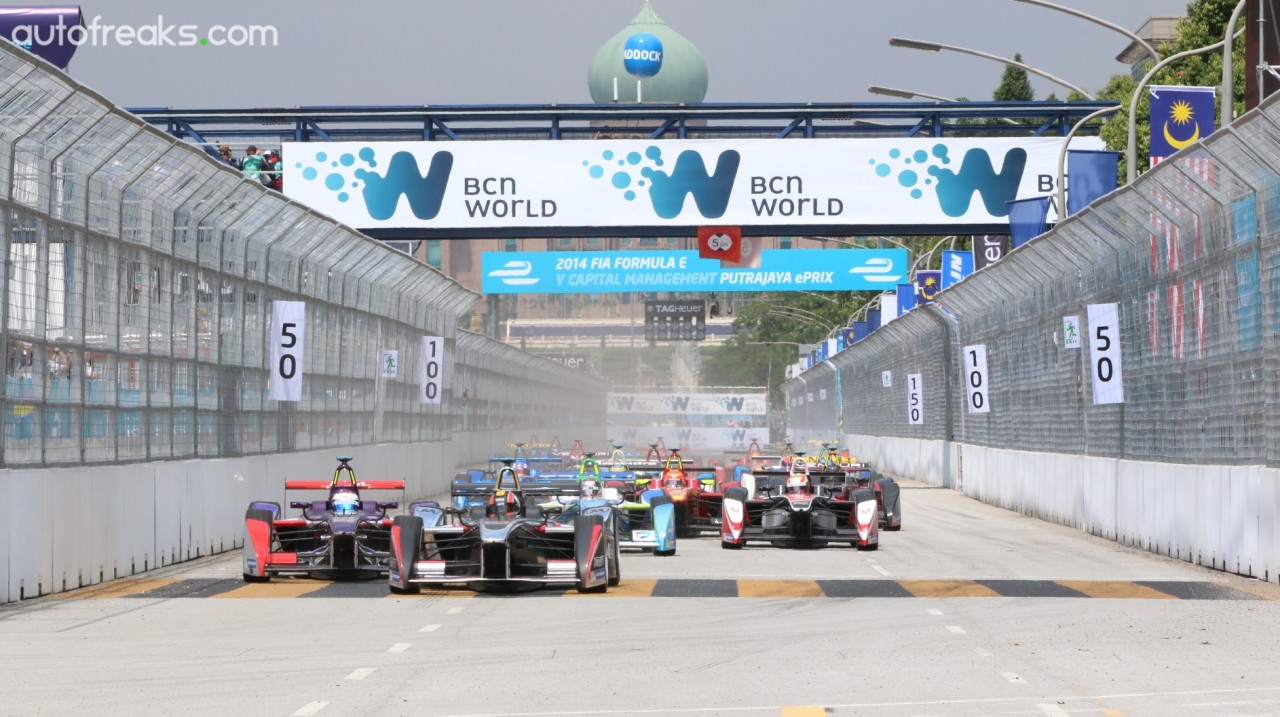 When the red lights turned green, disaster struck Abt as his car lost power, dropping him further to the back. The safety car was deployed on lap one when the two female drivers, Katherine Legge and Michela Cerruti got involved in a collision. When the race restarted on lap four, Bird overtook Servia and lead the race all the way. While Bird's race was mostly uneventful, the battles among the drivers behind him kept fans on the edge of their seats.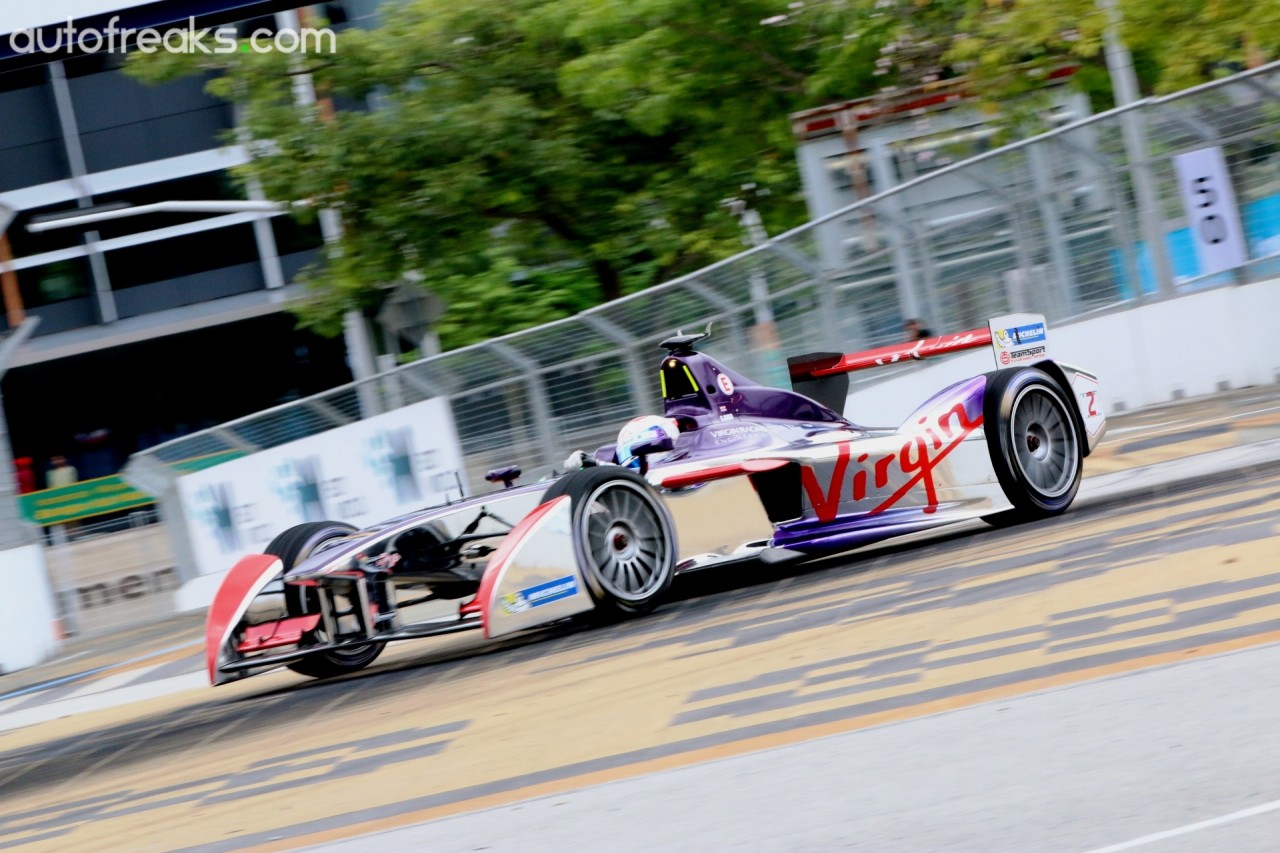 Nick Heidfeld suffered another disappointing race after he being pushed into the barriers by Franck Montagny in lap eight, which prompted another safety car deployment. Former F1 driver, Jarno Trulli was on the verge of securing a podium finish, but was given a drive-thru penalty for an energy infringement. The Italian's race was ended following a collision with Nelson Piquet Jr.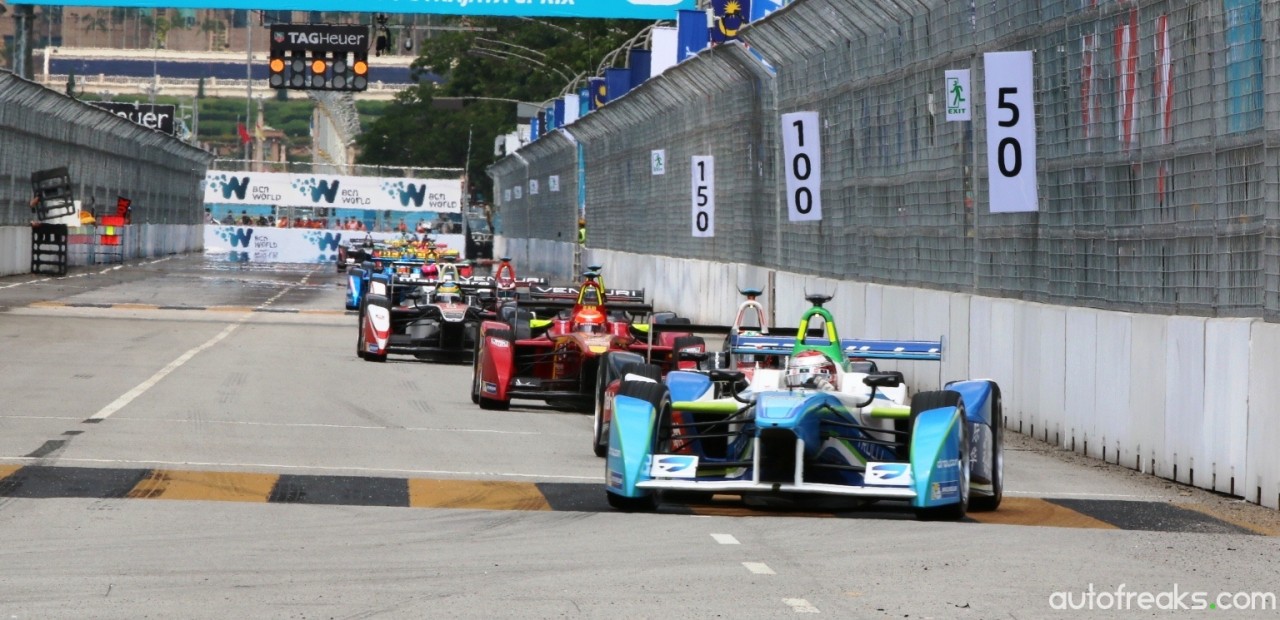 The tight track on the streets of Putrajaya has been proven to be challenging, with drivers Matthew Brabham and Ho-Pin Tung spinning out during the race. Meanwhile, Bruno Senna provided some thrills for the fans by utilizing the FanBoost to overtake Nicholas Prost to take on fourth place, a reminiscence of Prost versus Senna battles as seen in F1 decades ago. Unfortunately, Senna pushed too far on the final lap and slammed into a wall with three corners to go.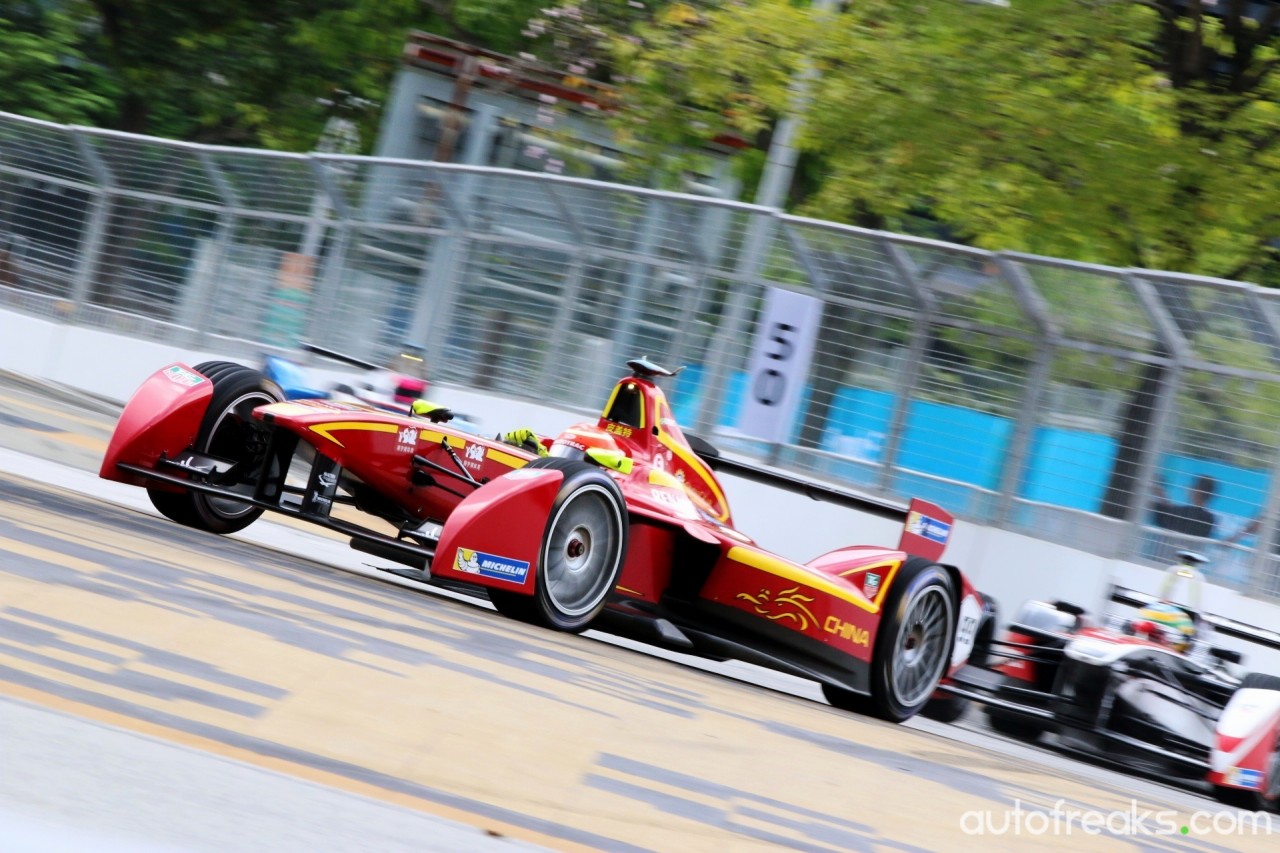 DiGrassi now leads the standings with 43 points, followed by Sam Bird with 40 points. Formula E will leave Asia to South America for round three in Punta del Este, Uruguay on the 13 December 2014.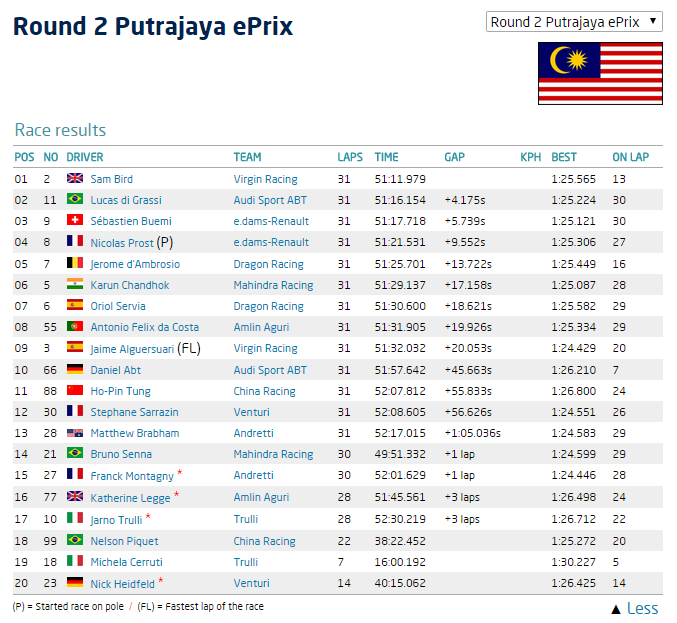 Meanwhile, here are the pictures captured during the day, enjoy!
Practice & Qualifying
Race Day