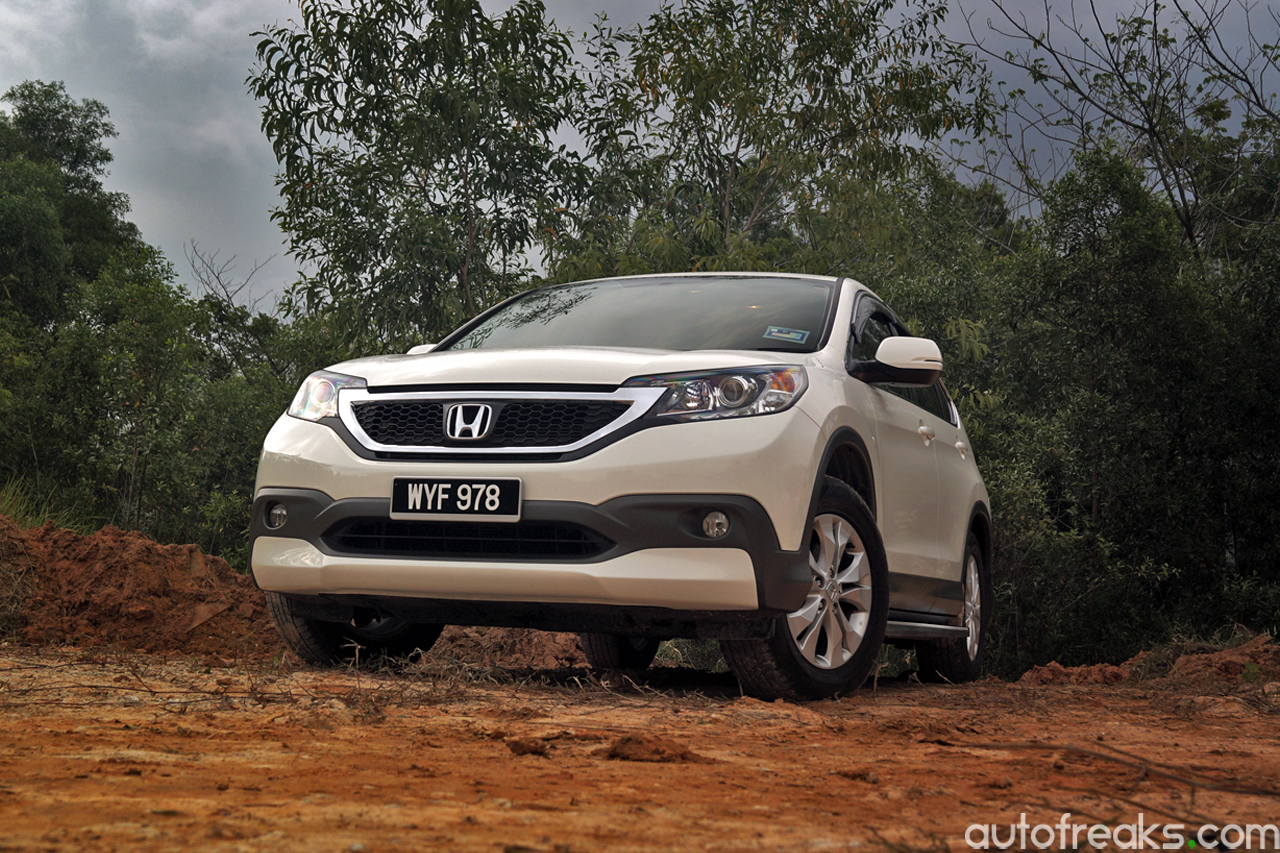 ADVERTISEMENT
As I cranked the Honda CR-V for the final time before returning it, I realised how much I would actually miss it. Seems funny doesn't it, a petrol-head like me actually liking and enjoying a Honda CR-V? Let's have a closer look why. Now, here at Autofreaks, we don't usually revisit a car we've reviewed before. Don't forget, there was some controversy earlier stating that the Honda CR-V isn't an AWD as claimed by Honda. Chris was quick to debunk that here, which does indeed show that the Honda CR-V's 4WD system works as intended. So why have we revisited the CR-V? For this time, we'll be looking to as why the Honda CR-V is a good candidate to be driven in Kuala Lumpur, and why there are so many of them around.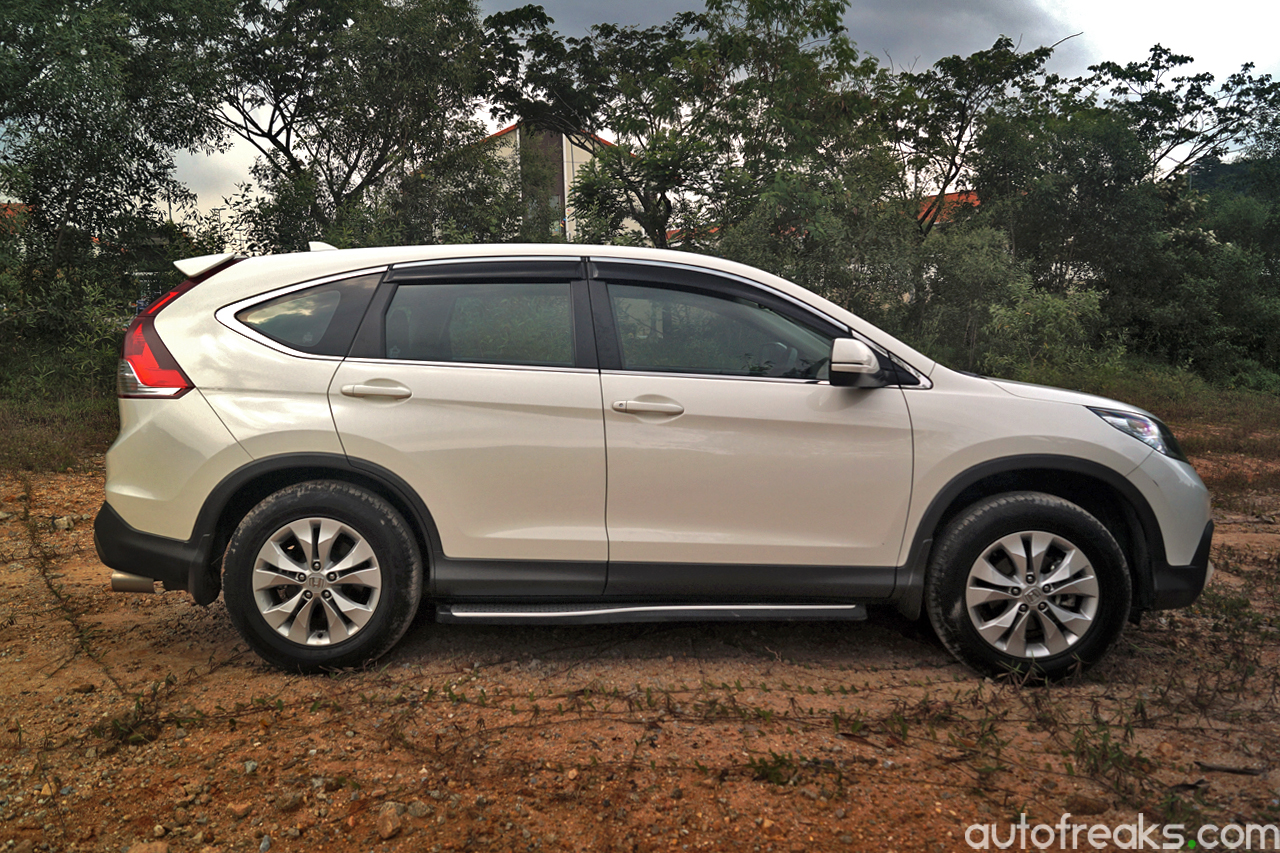 But before we start, let's have a quick recap on the Honda CR-V. The Honda CR-V we are reviewing here is the fourth iteration of Honda's answer for the compact SUV segment. The CR-V features a 2.0L SOHC engine, good for some 154 horsepower at 6,500 rpm and 190 Nm of twisting power 4,300 rpm. The sole transmission choice we get is a 5-speed automatic, which shifts gears very smoothly.
1. Height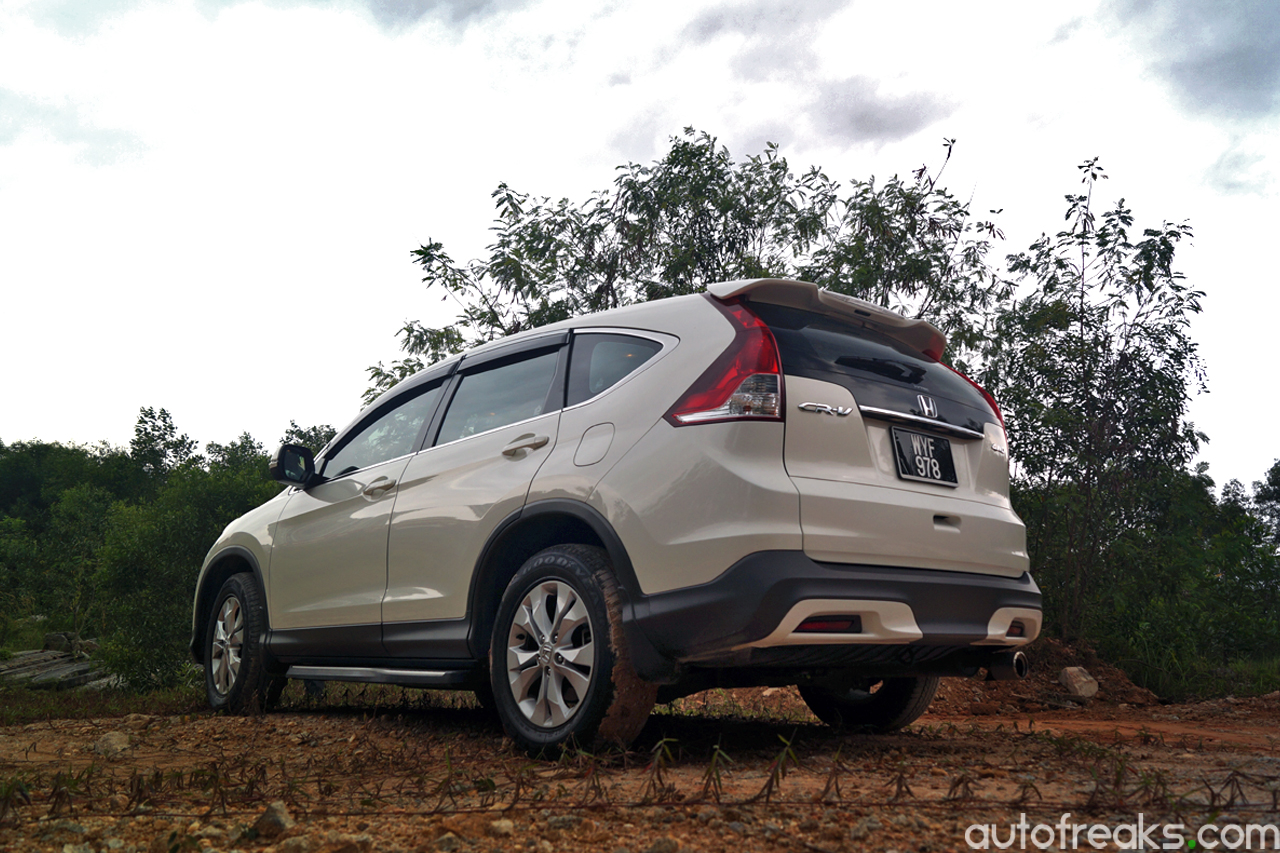 At 1,685 mm, the Honda CR-V is taller than some of it's competitors. With the CR-V being so tall, it does give the driver a better view of traffic ahead, which drivers can even view above a Toyota Innova. With the Honda CR-V, visibility will not be an issue any more. However, rear visibility can be quite limited to to its small-ish rear window. This is not helped by the thick D-pillars. Because of that, I tend to glance at the side mirrors a bit more than usual.
2. Size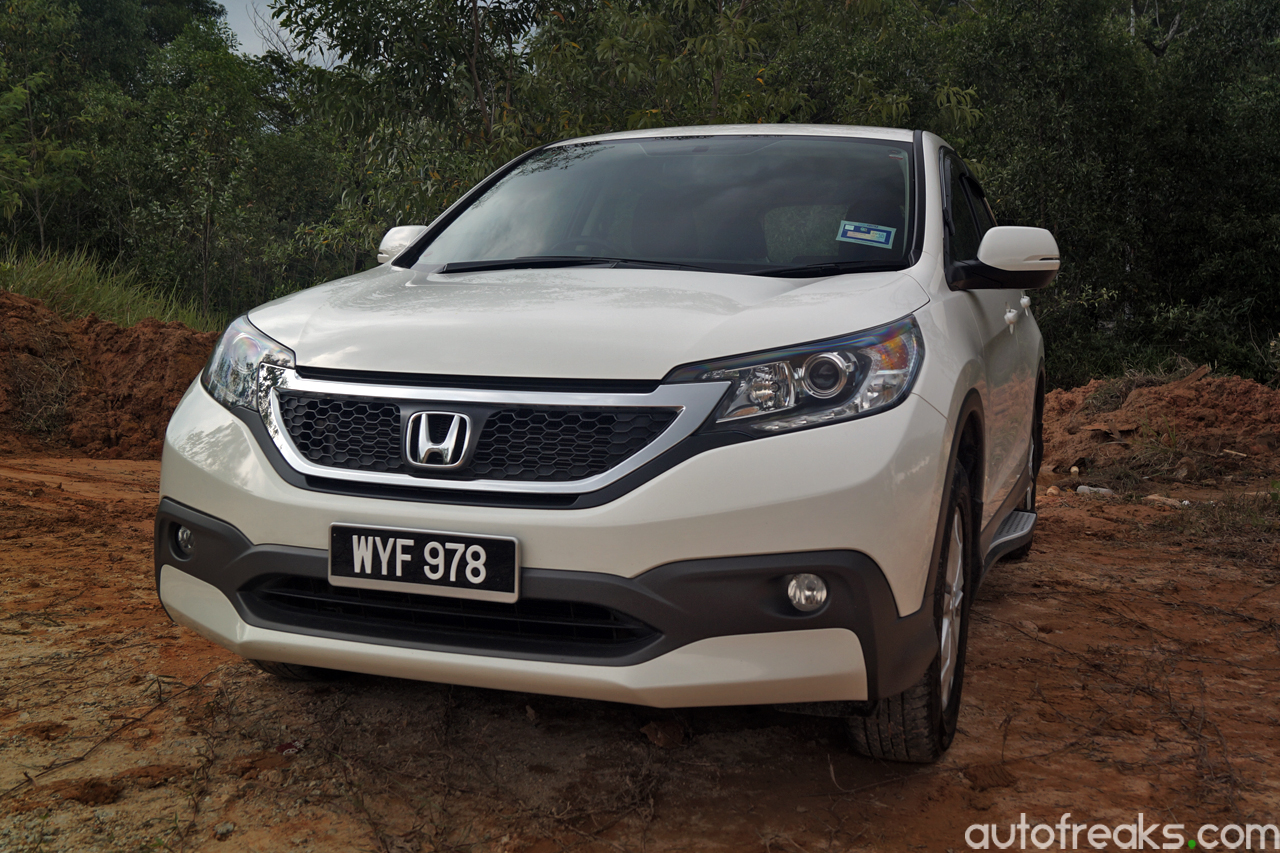 With a length of 4,545 mm and a width of 1,820 mm, the Honda CR-V is big. But don't let that fool you, as the Honda CR-V is very easy to drive. Coupled with electronic power steering (EPS), the CR-V does not take much effort to navigate around town. Even for tight parking spaces, the CR-V does fine. One may initially get apprehensive at the sheer size of the Honda CR-V, but you'll get used to the size pretty quick. To ease reverse parking, the Honda CR-V does come with a nifty reverse camera.
3. Practicality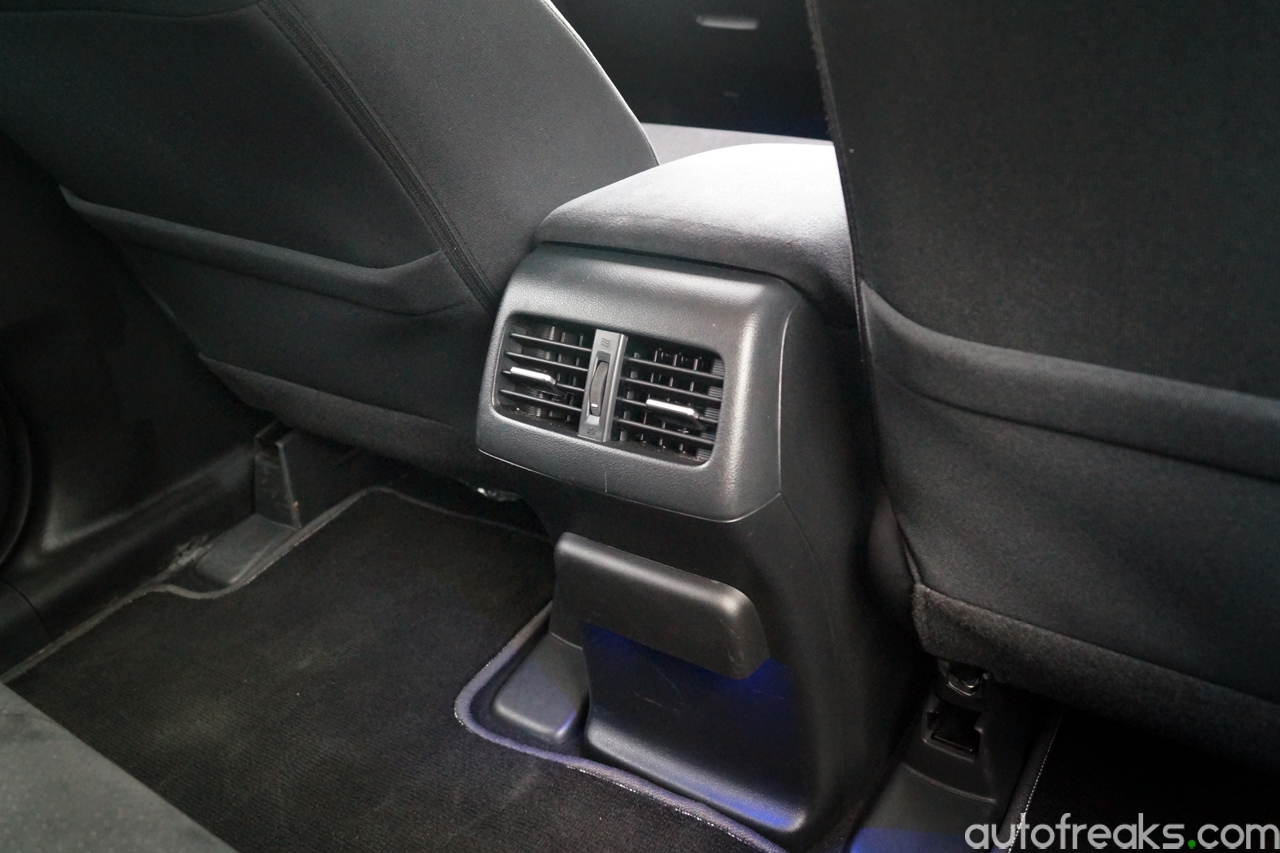 One of the main reasons why people buy the Honda CR-V is because of its practicality. The CR-V offers 589-litres of boot space at your disposal. If that is not enough, the space can be increased to 1,146 litres with the rear seats folded down. With such numbers, Ikea shopping trips will be a walk in the park for the Honda CR-V. Even for the soccer mom, the Honda CR-V does an excellent job of swallowing up school bags and school kids.
4. Comfort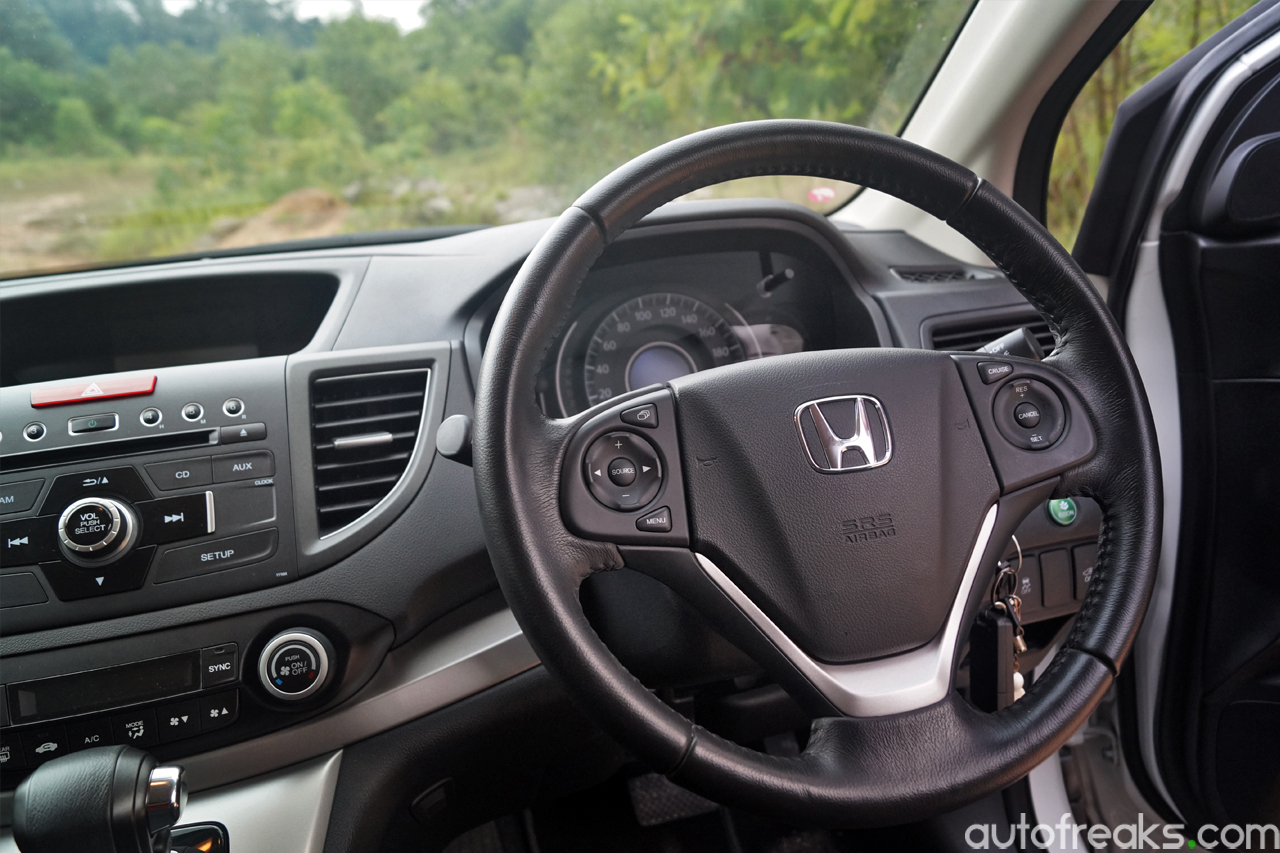 For most part, I wouldn't use the word comfortable to describe an SUV. But then the Honda CR-V rides over uneven roads pretty well, with its high profile tires and shocks soaking it up nicely. Even on very uneven roads, the Honda CR-V does a pretty good job of keeping the occupants comfortable. Road noise too, has been vastly reduced over the previous generations. With the holiday season upon us, the Honda CR-V does a good job cruising on the highway, with wind and engine noises being kept to a bare minimum.
Parents would also be pleased to know that the CR-V comes with ISOFIX mounts and a ASEAN NCAP rating of 5 stars. With that being said, it comes as no surprise why the Honda CR-V has found homes with so many Malaysians since its introduction.
CW says…
The reason I got Eric to try out the CR-V 2.0, is because my intrepid AF Associate Editor Alia Zaharin and I were actually very surprised by just how pleasant it was to drive the 2.4L version some time ago, when we conducted the aforementioned AWD test. Since the actual AWD test only took half a day, and we had the thing for a week, it became an AF daily-runner of sorts, and both of us pretty much had the same impression; the perfect daily driver. In terms of size, it's not too big nor too small on the outside, but in typical Japanese SUV fashion, there's an abundance of space on the inside. The ride is as comfortable as they come, and the elevated driving height allows for a commanding view of the road and surroundings. NVH is actually quite amazing, and the suspension system is set-up extremely well. We both really enjoyed driving it, and I even found myself thinking 'yeah, I could see myself driving one of these someday', which is something rather alien to me. If you're in the market for a mid-size SUV, you'd be wise to check the CR-V out, and there's two variants to choose from too. – Chris Wee.
Alia says…
When I go shopping I notice that there's a lot of mommy drivers out there who drive a CR-V. Well it actually makes a lot of sense because despite its big dimensions, this car is actually very easy to manoeuvre even in confined spaces. Plus there's a huge boot space that could haul a lot of stuff during your shopping excursions to the mall, let's not forget the kids as well. In terms of driving, unlike any other SUV I've tested in the past, the CR-V does provides enough pulling power to merge into traffic or exiting the highway smoothly and comfortably so you won't get an any anxiety for lack of performance on the road, (I'm referring to the SUV ok).  All around visibility is also great because you're sitting higher off the ground and its rugged body will protect you from possible injury if a crash occurs. Suffice it to say, this SUV is a perfect choice especially if you have a family. – Alia Zaharin.
In Detail: Honda CR-V 2.0 L
Price: RM146,111 (OTR w/o insurance)
Engine: 2.0-L SOHC 4 Cylinder 16 Valve i-VTEC
Horsepower: 154 hp @ 6,500 rpm
Torque: 190 Nm @ 4,300 rpm
Transmission: 5 speed  automatic
Top Speed: 183 km/h
0-100 km/h: 12.7 seconds