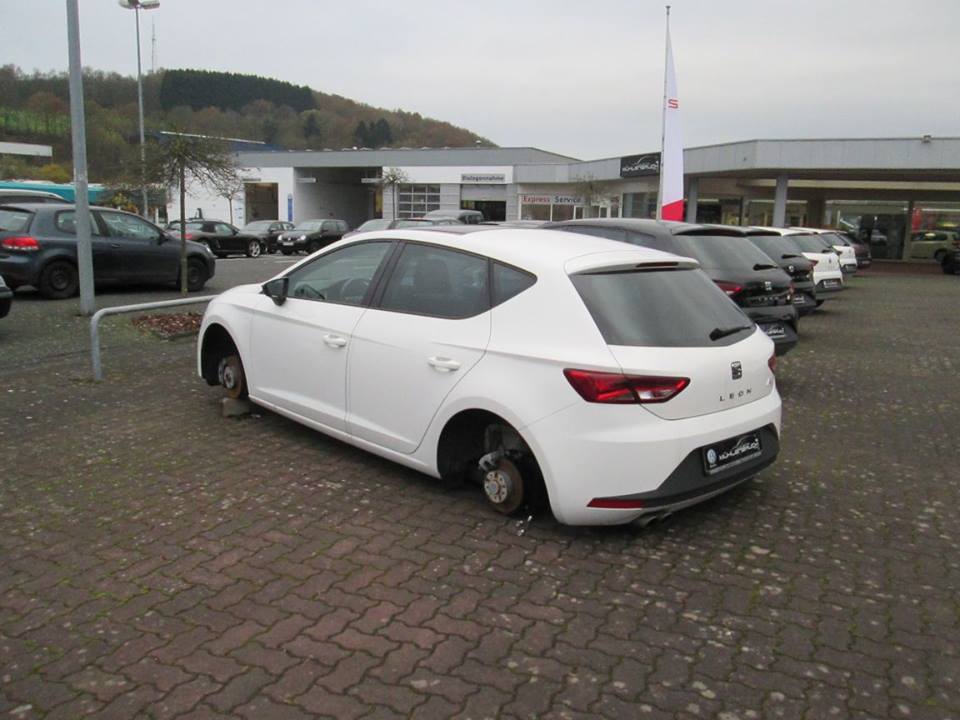 ADVERTISEMENT
The good folks at Auto Center Mühlenbruch GmbH in Germany had a shock when their staff came in to work and noticed that the rims of their cars in the compound were all stolen.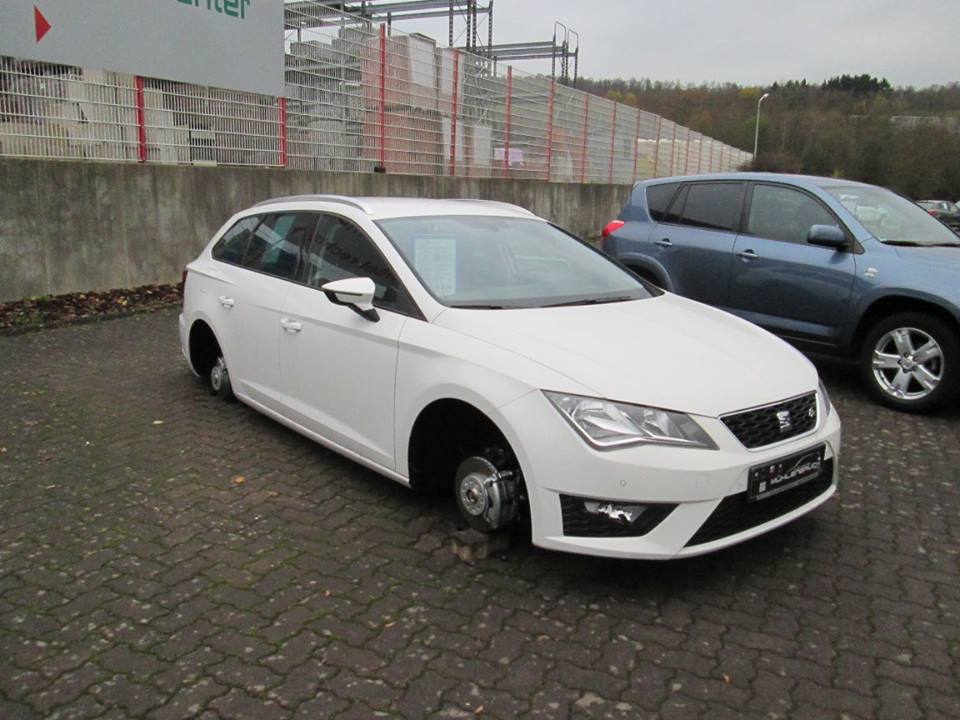 Almost all of the cars had their rims stolen, from the images they shared on their Facebook page, it can be seen that several Audi A1, VW Tiguans and SEAT vehicles have had their rims stolen.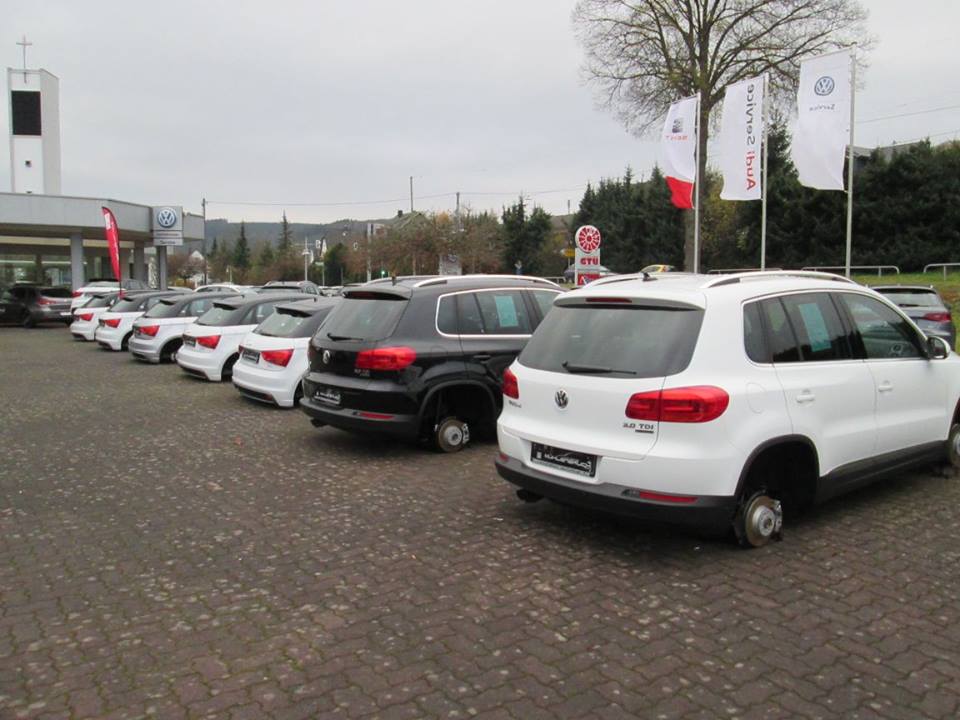 Some were at least left on bricks but most of them were left resting on their brake rotors.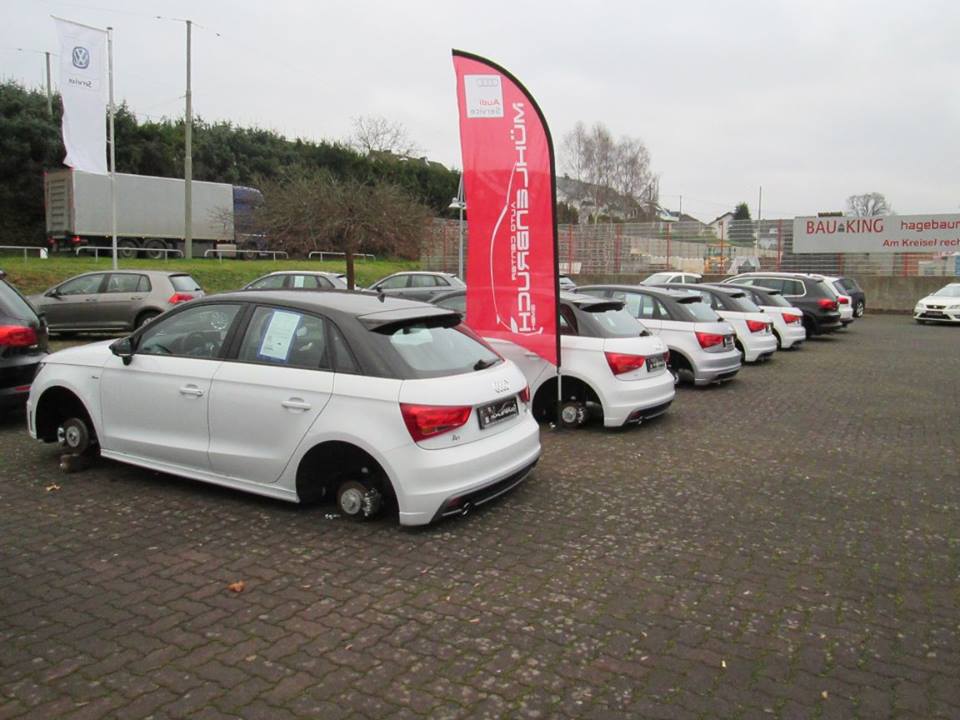 According to a post on their Facebook page, the crime occurred on the night of 14th November.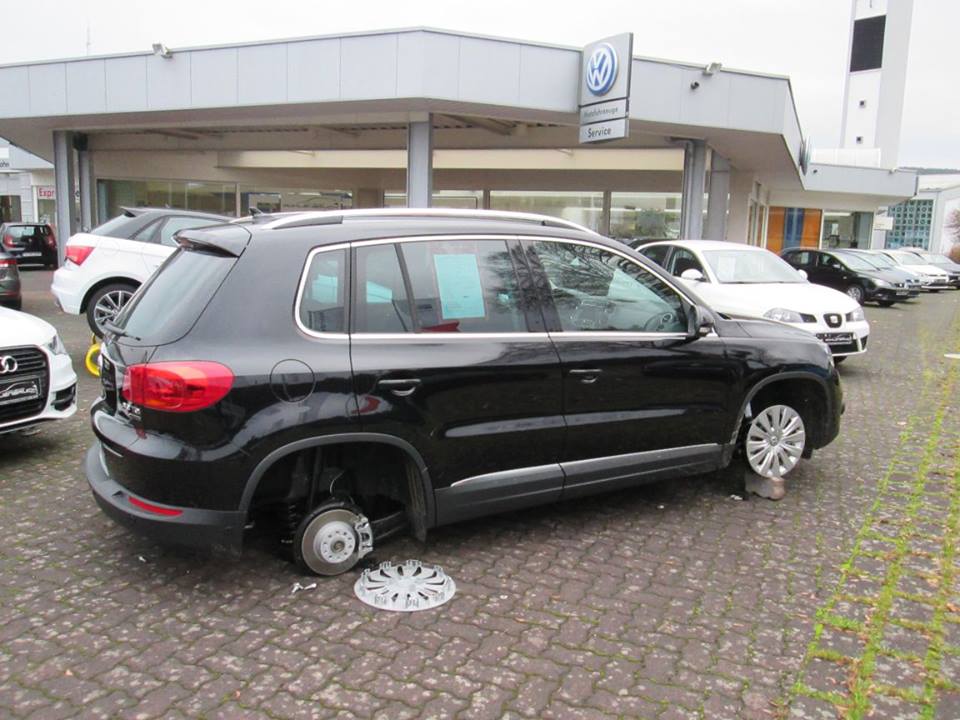 The owner of the dealership is now offering a Euro$5,000 reward for any information which will lead to the capture of the thieves.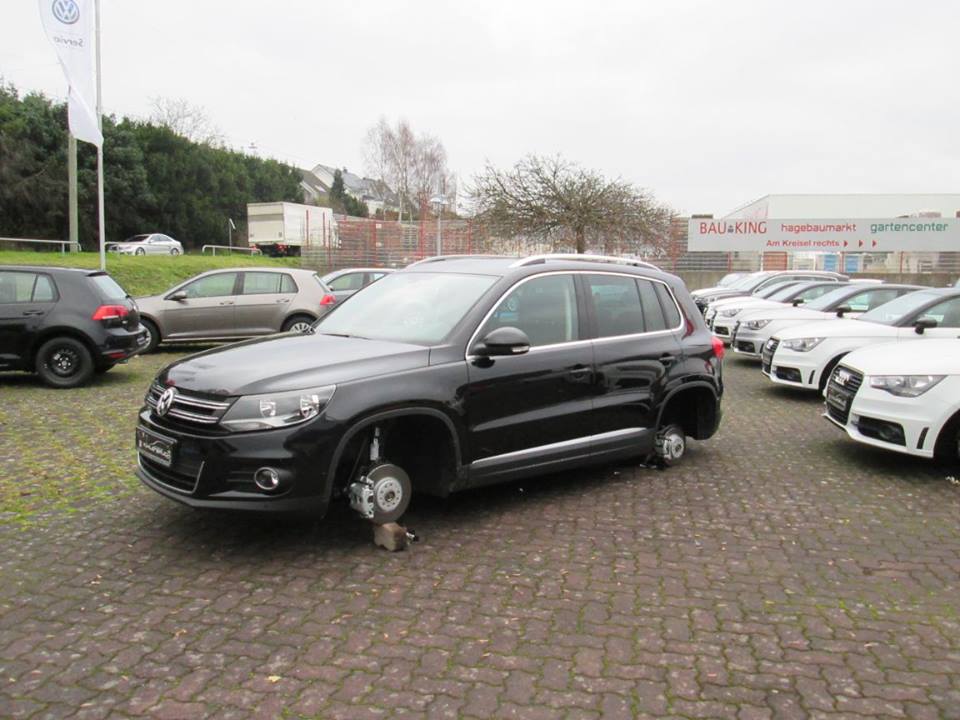 Let's hope that with the incentives given by the dealership, the thieves would be caught soon.
Image Source: Auto Center Mühlenbruch GmbH Facebook Page