Following our recent feature on 'sensible' cars that you can get below RM50k, we ended it by saying "stay away from ALL continental used cars till you make more money", which is a very valid point. However, if you're daring enough and not in the mood to listen, listed below are some rather temperamental car choices. You'll need relatively deep pockets to maintain one of these, as well as passion and love, not to mention patience and understanding as they can and will throw fits at the absolute worse moments. Are you prepared to weather the storm? Sounds like a marriage doesn't it? (You have no idea how much like a marriage it is. – Ed.)
ADVERTISEMENT
1. Alfa Romeo 156 (MY01 )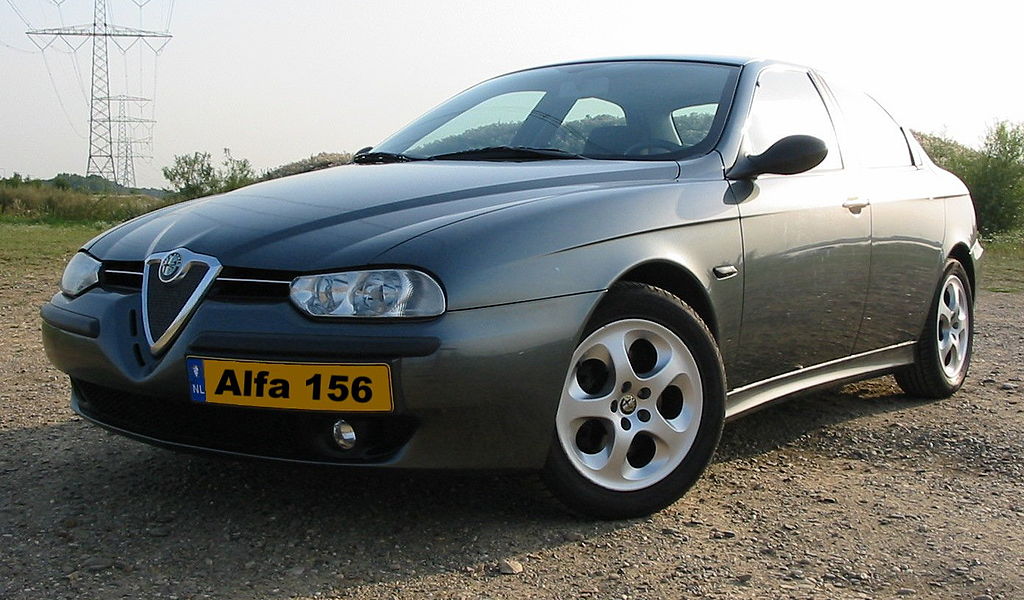 The Alfa Romeo 156, it's quite possibly one of the most beautiful sedans that's ever graced our roads. Despite it being more than 10 years since its introduction, the 156 still looks fresh and timeless with the signature Alfa Romeo grille up front. The rear doors feature a hidden door handle, which keeps the door lines clean and tidy. Power comes from either a 2.0 L inline-4 or 2.5 L V6, both feature the Alfa Romeo Twin Spark technology (two spark plugs per cylinder). Reliability issues can and will crop up at the worst time possible, but when the car is working fine, it's one of the best sounding cars around, and an absolute joy to drive. Trivia: The front door-handles of the 156 are a tribute to classic Alfa Romeos, hence their unique design.
Price Range – RM28,000 onwards (keep lots of spare change for repairs!)
2. Mitsubishi Airtrek Turbo (MY02 – MY05)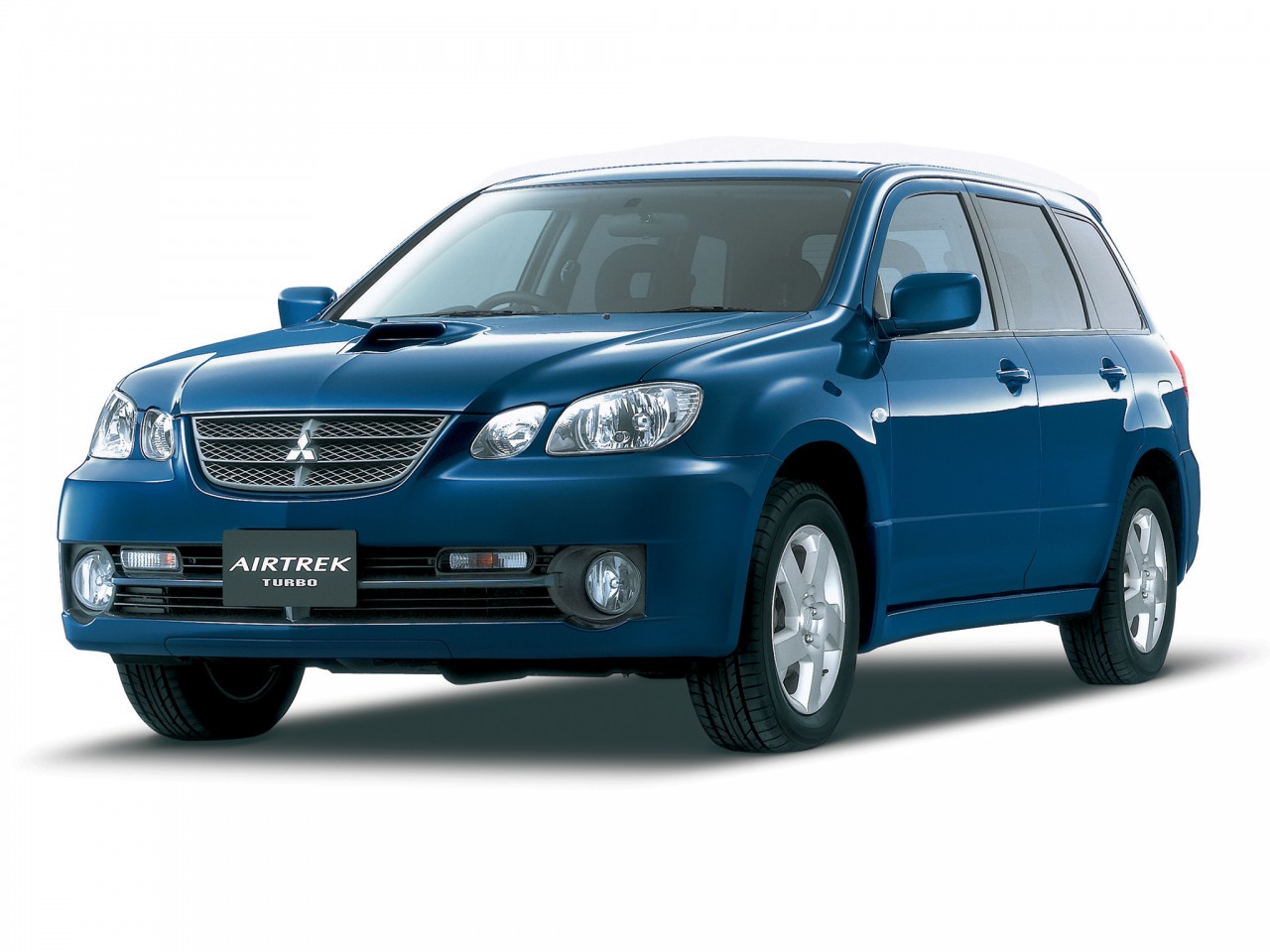 Back in the day, Mitsubishi used to have some really serious cars (we'll talk about Mitsubishi's current line up another day). And the Airtrek Turbo is one such car. Powering the Airtrek Turbo is the same 4G63 2.0 L turbo engine that powers the award-winning Lancer Evolution. That means that under the hood (with a nice functional scoop) there's 240 horses ready to pounce. The only transmission choice offered locally is the 5-speed automatic, with INVECS-II and Sports Mode. Top speed is electronically limited to 180 km/h like any other JDM cars. Like other turbocharged cars, maintaining one isn't a walk in the park. Not known to be frugal, expect frequent visits to the petrol pump.
Price Range – RM37,000 onwards till RM49,000 (Depends heavily on condition)
3. Toyota Altezzza (MY00 – MY02)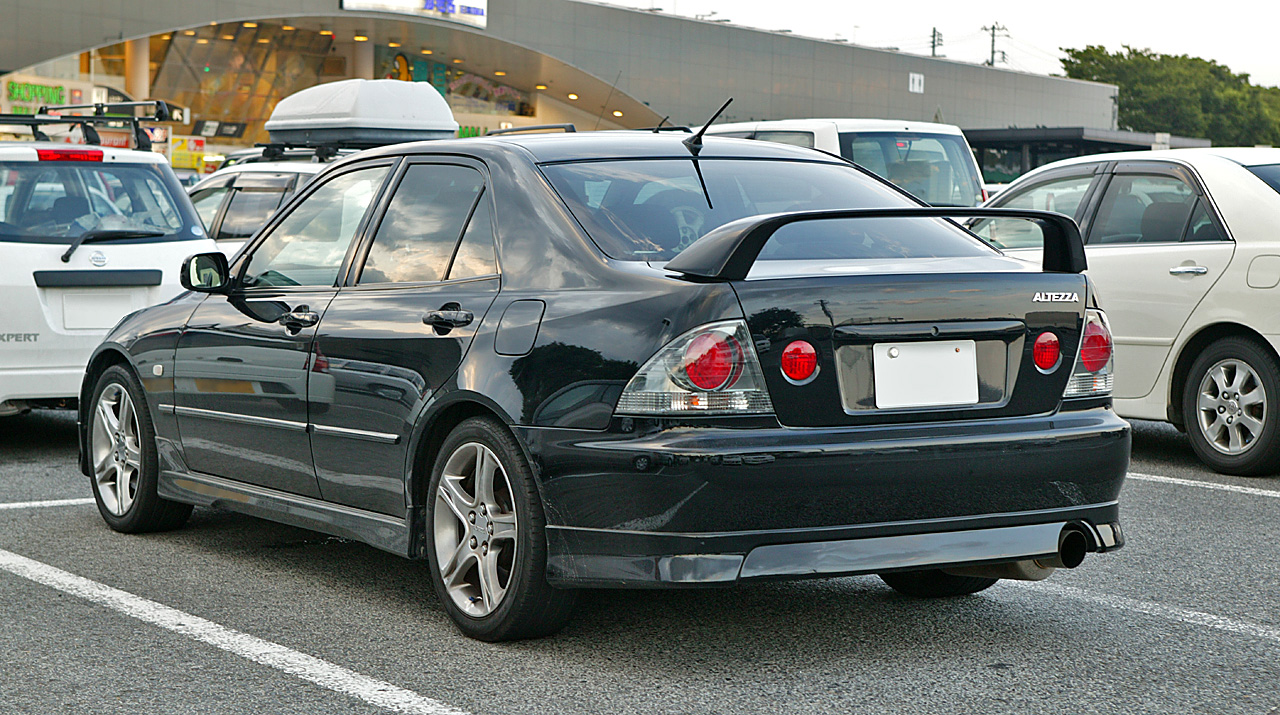 To be really honest, for our imaginary budget, getting an Altezza is akin to finding a needle in a haystack. Not entirely impossible though, as we did chance across one clean example here. Does that mean that you can get your cheque book ready? No, hold your horses. The Altezza is more than 10 years old, and for that, keep an eye out for usual wear and tear items. Besides that, the Altezza has been the subject for many car modifiers, so finding an almost stock example isn't easy, and luck plays a part as well. The Altezza is available in both automatic and manual variants, with (you've guessed that right) automatic being the most common ones. Some nicer examples do cost more than RM50,000 though, so do keep that in mind.
Price Range – RM45,800 onwards till RM60,000 (Again, depends on condition)
4. Mazda RX-8 (MY03 – MY04)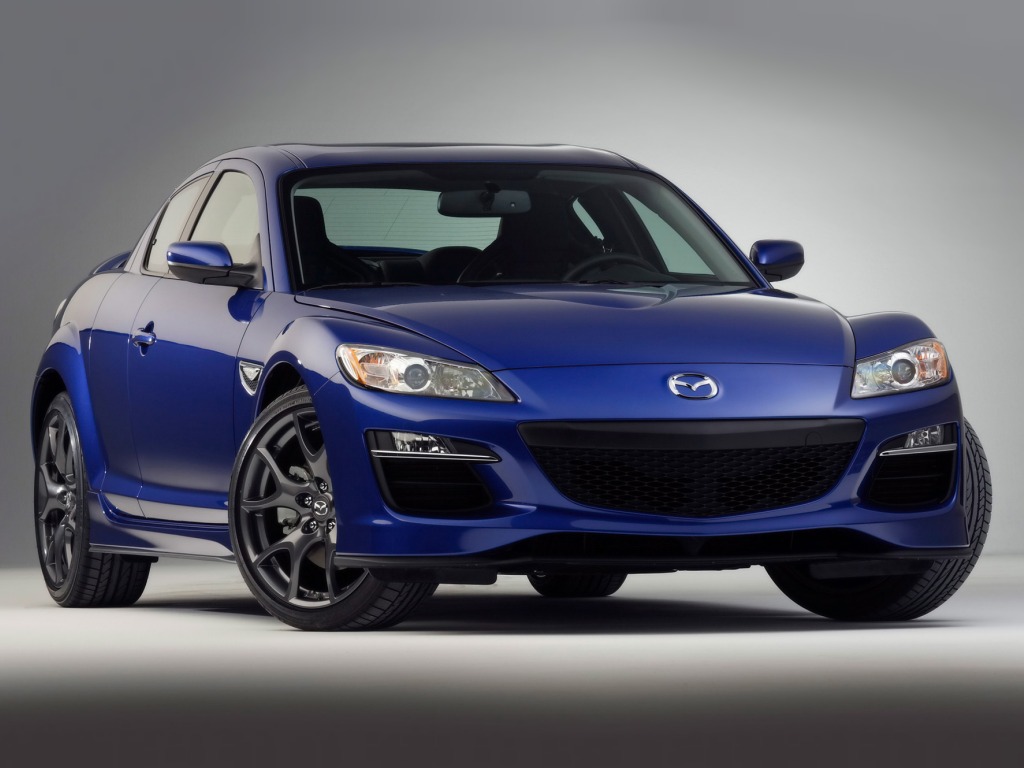 Are you a rotary lover? We have good news for you. The Mazda RX-8 can now be yours for as cheap as RM46,000. Even road tax is cheap, coming in at just RM70 annually. On the flip side however, maintaining and driving a rotary powered car isn't quite the same as driving an regular piston powered car. For starters, the car has to be driven hard, in order to burn off carbon build up. And because of the constant high revving, you will also have to keep an eye out for the engine oil levels. If you're not prepared to maintain a rotary, stay far far away. Otherwise, it is a sweet revving little car, albeit very thirsty.
Price Range – RM46,000 onwards till RM100,000
5. Fiat Coupe (MY96 – MY01)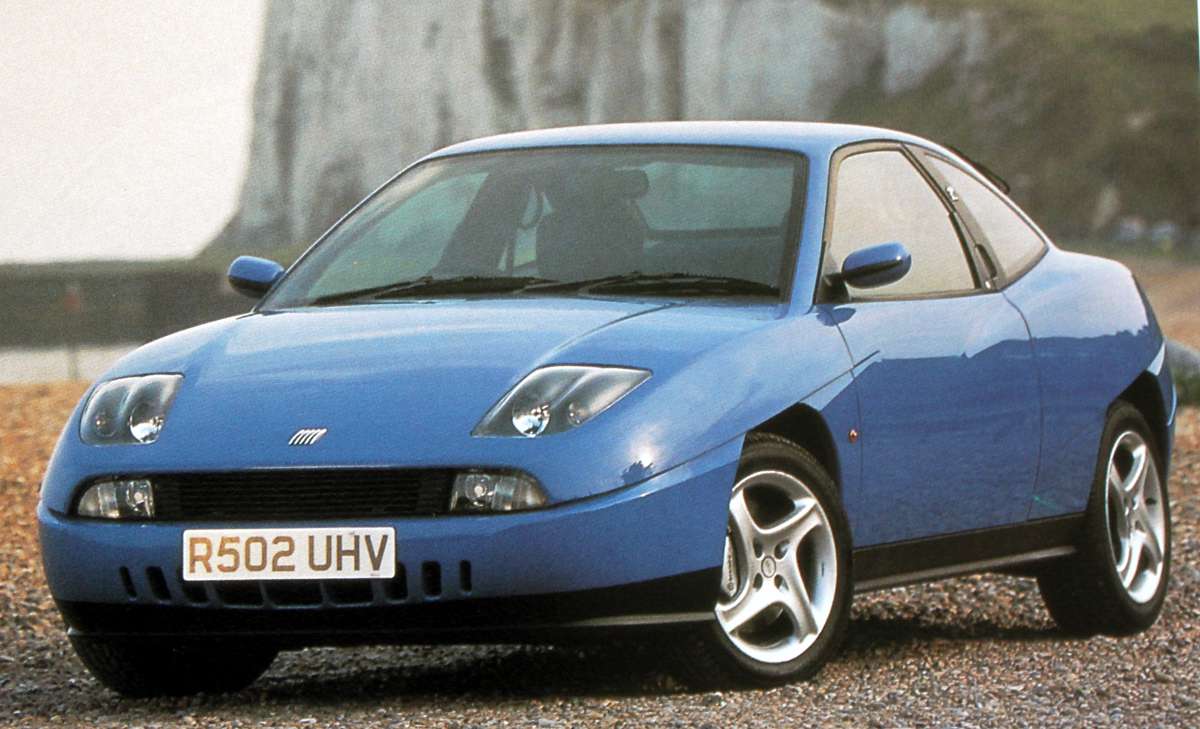 The list would not be complete without this. The Fiat Coupe. Known as the poor man's Ferrari, we beg to differ. The Fiat Coupe has its own flair, its own character. Launched way back in 1993, the Chris Bangle designed Fiat Coupe came here in 1996, with both turbo and non-turbo models being offered. Like a true enthusiasts car, the Fiat Coupe was only offered with a stick shift. The 2.0 L turbocharged engine was good for 217 horsepower, and 310 Nm of torque. Pretty decent specs, even by today's standards. Quite a pity that Fiat has no successor for the Coupe, especially since its other moniker is 'the supercar killer'.
Price Range – RM26,000 to RM50,000
CW's Honourable Mention: The BMW 328i E36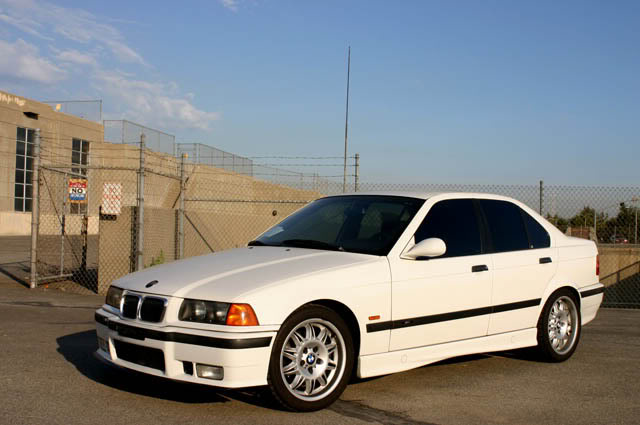 Since Eric has already mentioned the Alfa Romeo 156 (bows head in reverence), I'll propose another 'driver's car', from Bavaria this time. Back when BMW was still using the tagline 'Ultimate Driving Machine', they produced the E36 and its successor the E46. Believe it or not, both models can now be had for (a lot) less than RM50k. Of the two, I've always been more partial to the lines of the earlier E36 (above) in particular the 328i. With its 6-cylinder, 2.8L engine, this car was (and still is) deceptively quick, and possessed of brilliant ride and handling dynamics, as well as a very driver-oriented interior. I've only driven this car once, but it left a lasting impression. Be warned though, in addition to a hefty yearly road tax, parts for this car are not cheap. As for the later E46, I'd go for the 325i (below). As aforementioned, both cost less than RM50k now, but my previous 'parting advice' definitely applies. – Chris Wee.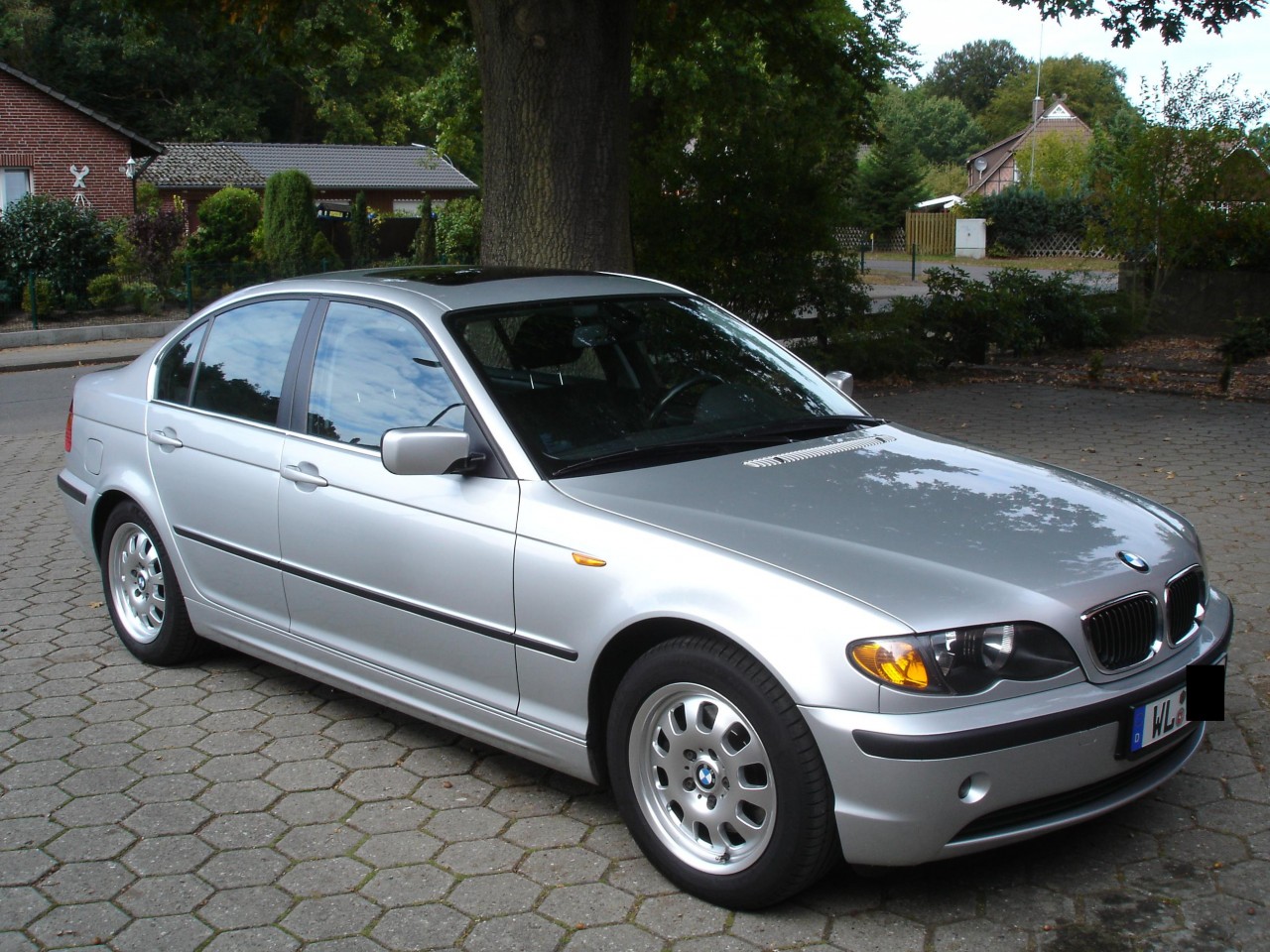 So there you have it folks, some of the bonkers cars you can get for the price of a new Proton Saga FLX SE. We might have missed out some, and would love to hear from you in the comments section below!