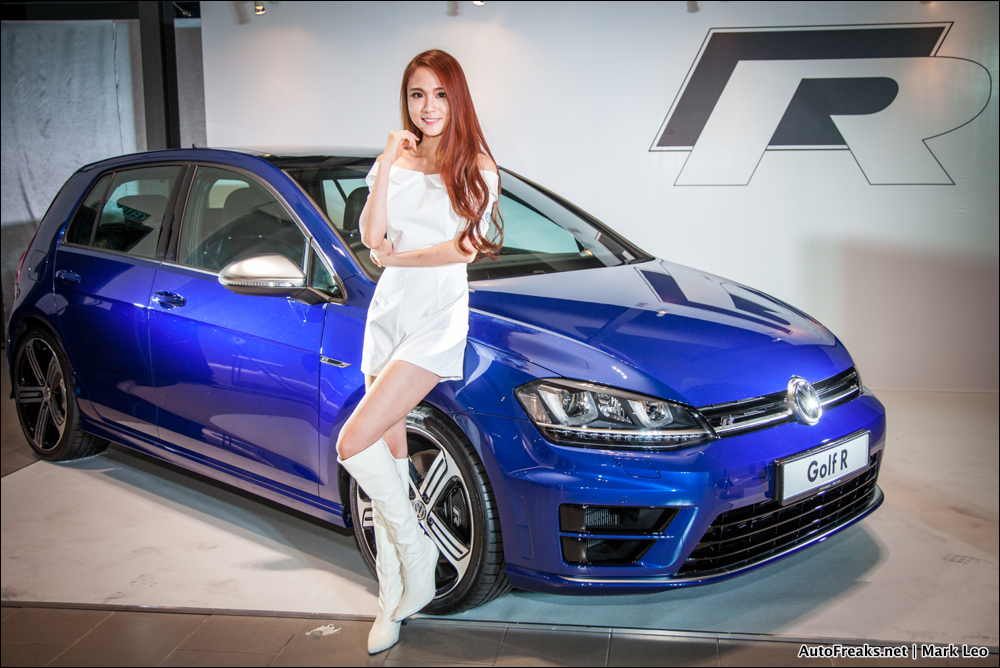 ADVERTISEMENT
With my colleagues in AF on a spree extolling the benefits of buying a used car, you may be starting to think if there's any point in buying a new car. Well, acting as a devil's advocate to this article, I will show you why there are seven benefits in getting a new car. Afterall, don't you see that used cars can only exist if people bought new cars first?
1. Choices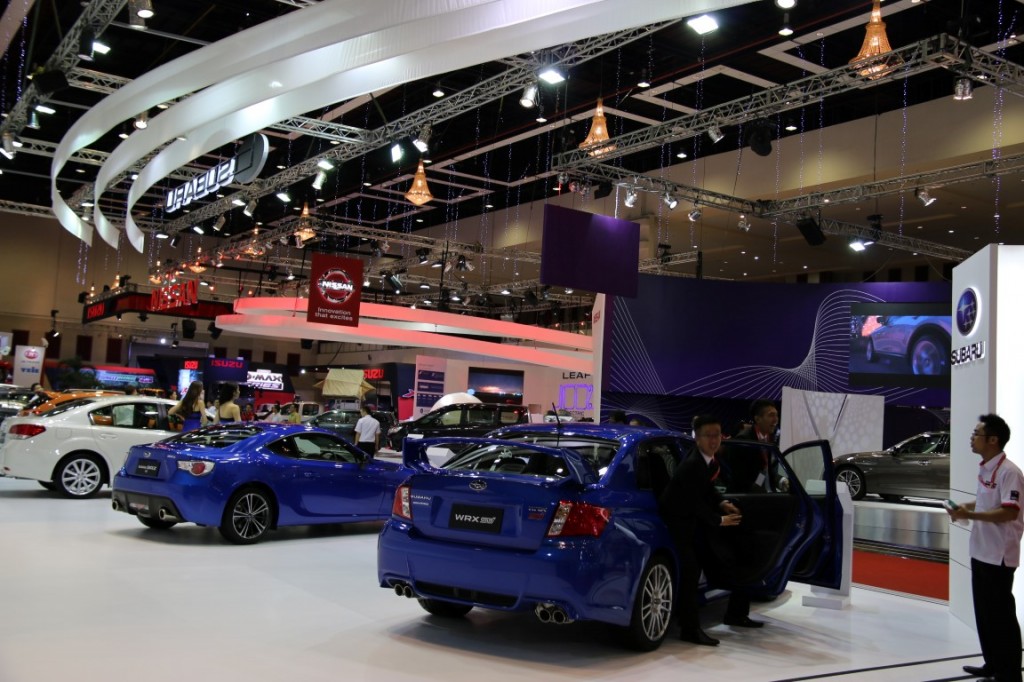 Unlike decades ago where car choices were pretty limited, today we have seen a myriad of vehicle options catering to various budget caps. Take a good look at the popular B-segment cars at below RM100,000 where there are more than 10 models (ranging from hatchbacks, sedans, MPVs, crossovers) to choose from. If you follow AF closely, you'll notice there's almost at least one car launch event every week, and that's a healthy acknowledgement from manufacturers on the importance of the Malaysian automotive market.
Arguably, you may get better choices for used cars; for instance for the price of a new Honda City, you can get to the keys to a 2008 BMW 3-Series E90 from a used car dealer. Yet again, there's a lot of various factors to be considered, which we'll explain more below.
2. Unquestionable reliability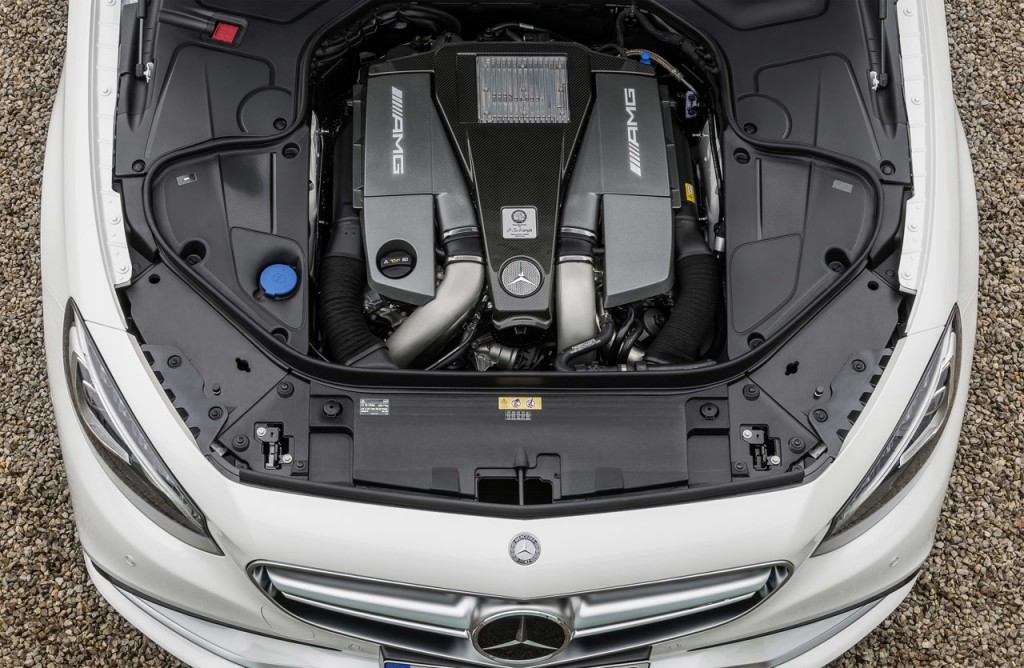 The main reason for buying a new car is "peace of mind". When cars are rolled out from the factory, that car is undeniably in 100% perfect condition. Even with its new parts and components, manufacturers will conduct a stringent quality check to ensure the new product is 100% good to go, into the hands of their customers. Hence when purchasing a new car, reliability is almost 99% ensured.
Unlike buying used cars, reliability could be an issue as we do not know what really happened to the car's history. Hence, buying used cars takes time and experience to get the best out of it, unlike buying new cars. And even IF new cars have problems, that goes to another new car's trump card which is…
3. Warranty is ensured
….the warranty! Manufacturers do offer a vehicle warranty for ar least two or three years or 100,000km (or whichever comes first) to ensure peace of mind for buyers. In recent years as competition intensified, manufacturers introduced even more attractive warranty 'packages', ranging from five-year manufacturer's warranty to three years of free service. In the United States and Europe, KIA and Hyundai offer an attractive and unrivalled 7-year warranty for its products, which makes buying a Korean car there a very attractive proposition.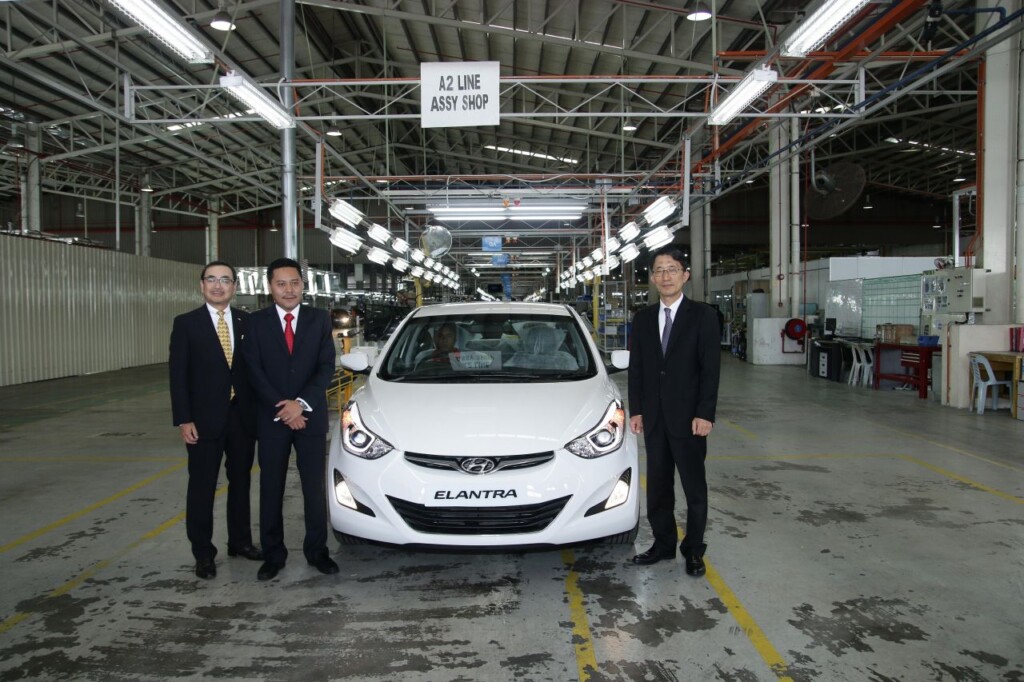 As pointed out in this article, you may get lucky if the warranty is still available on used cars at the age of 1-4 years or so. Our advice is to check with the manufacturer if the warranty is still applicable on that particular used car. But that's the least of your worries if you choose a new car. Do look around for attractive aftersales and warranty packages, apart from "km/l" figure and nice curvy designs.
4. Better Interest Rates
Undoubtedly car prices in this part of the world are extravagant, hence buying a car is the second most expensive investment (arguably it's more like a liability) a person has to make. With most car purchases requiring bank loans, buying new cars makes sense as interest rates for new cars tend to be lower than used cars. Used cars may incur a 1-3% higher interest depending on the car's age as well.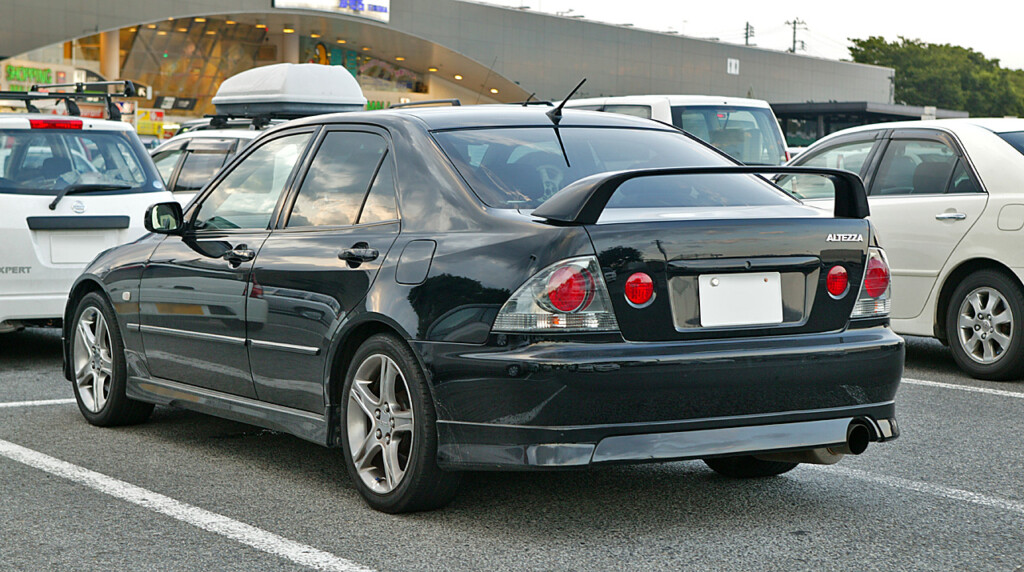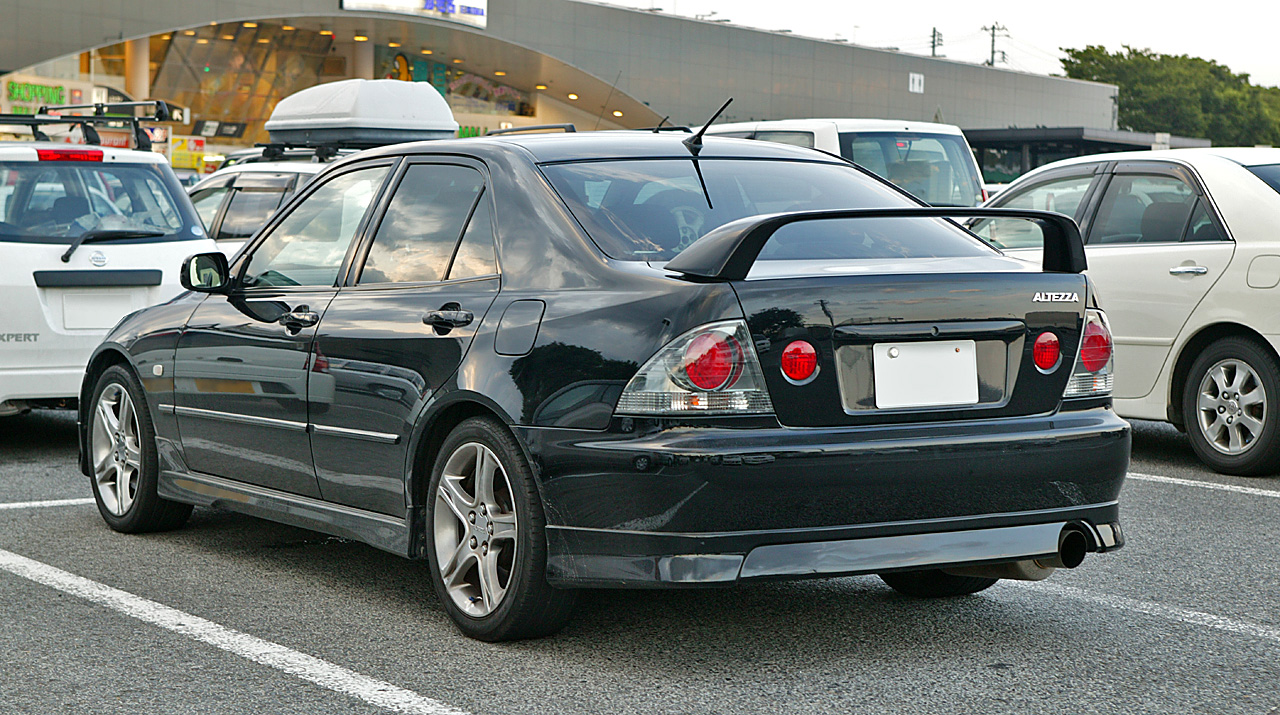 Before you splurge RM50,000 to purchase not-so-sensible cars like the 1999 Toyota Altezza (above), do bear in mind that banks will not provide car loans for cars aged more than 9-10 years; hence you may resort to buying that car on cash or worse, take personal bank loans or approach credit companies, where the interest rates are ridiculous.
5. Insurance Premiums
We know that in 2016, insurance rates will be based on a risk rating instead of the car's value. While insurance companies have yet to determine what are the factors that determine that risk, the age of the car could be a likely consideration. Insurance companies do think an old car with fewer safety features and deteriorated conditions tends of pose a higher risk to cause a traffic accident. The policy holder's age will also be a factor; hence we could imagine the possibility of a fresh graduate with a 15-year old Nissan Sentra, which doesn't have any active safety features, may have to pay a higher insurance premium. This may not happen should that same person drive a brand new Proton Iriz, which has better safety features than that used Nissan.
6. Fuel Economy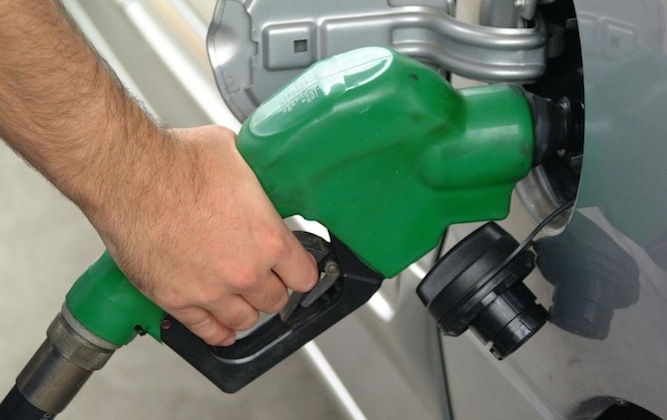 Another point to note is that new cars are economical to run and maintain. With engine parts new and fresh, new cars are more fuel-efficient than used cars, especially the much older ones running on carburettors (Do any of you reading this even know what a carburettor is? – Ed.). Also, manufacturers have developed and introduced various new technologies that make the car more fuel-efficient, ranging from Audi's TDI, Mazda's SkyActv tech, Toyota's Hybrid Synergy Drive and many more. To be honest, you won't buy a used car for saving fuel as fuel consumption tends to be higher for older cars, and not forgetting, its backdated technologies.
7. Safety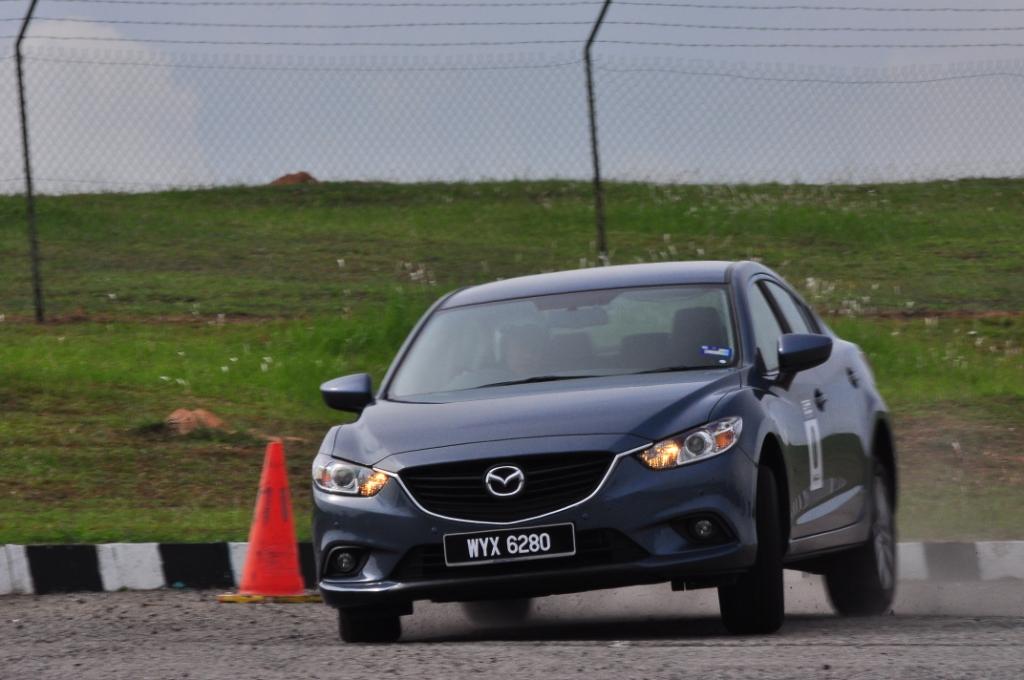 The new cars of today are better designed and equipped when it comes both active and passive safety features. Case in point, the Proton Iriz. A new Iriz is equipped with a plethora of modern safety features and the inclusion of the vehicle stability control in all ranges of the Iriz is impressive. That would make a better purchase for parents to their college-going children compared to say a used 2005 Perodua Myvi.
Also, another factor that haunts used cars is when car ages, the chassis and body will tend to get weaker, no thanks to our climate which is like a huge petrie dish for the rust. Hence, it is worth investing in a new car packed with decent safety features should you value both the lives of yourself or your loved ones.
BONUS: Admit it, there's nothing quite like the smell of a new car!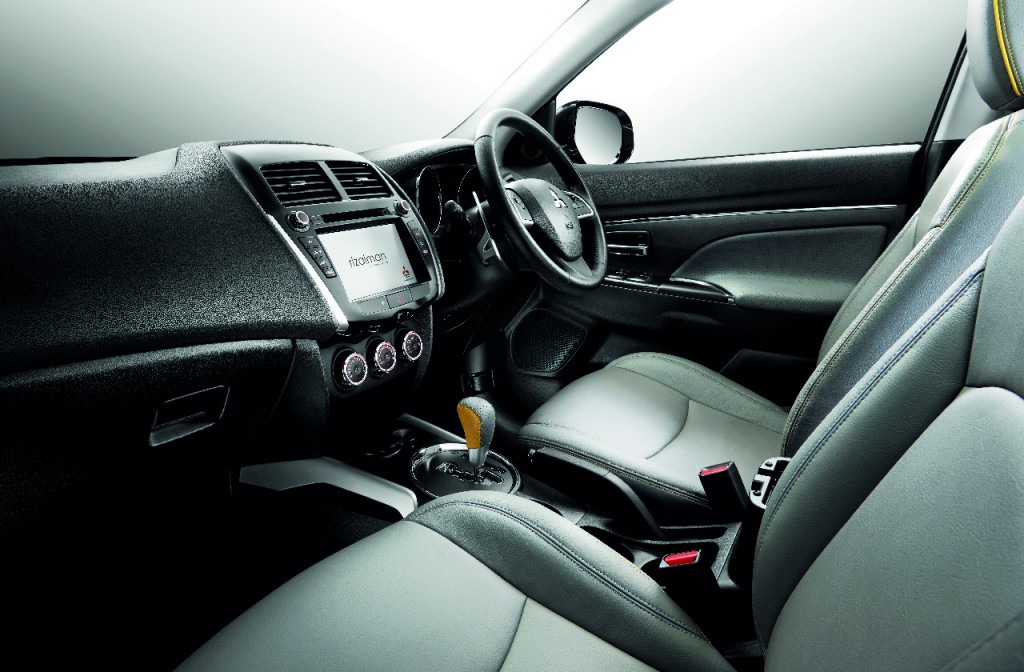 So there you have it. There is no right or wrong between choosing a new car or a used car. While new cars tend to be much more expensive than buying used, the factors as above will mitigate some of the motoring concerns here. Anyway, our parting advice is:
1. Buy a new car that is packed with modern active safety features such as vehicle stability/traction control
2. Buy within your means, (don't pay more than 1/5 of your monthly net income).
CW says…
Whether you're buying new or used, two things remain applicable; cars are indeed the second largest purchase you're ever going to make and they are a liability. Unless you're into buying old classics, restoring them and then selling them off for a profit, cars are going to cost you money the moment you sign that dotted line and drive away, so #2 up there is absolutely critical. Buy within your means. Sure everyone wants a Ferrari, but all you need is a Perodua Kancil if you think about it.
That said, there are a lot of new introductory-level cars out there now, which fulfil the same basic requirement of personal daily transport that are a whole lot better than a Kancil, and well within your means. And while the consideration of buying a used car for the same budget will undoubtedly broaden your options considerably, this article does highlight some benefits of simply buying new. That said, even new cars do encounter problems from time to time, so be prepared mentally and financially for that too.
The author of this article Travis, has asked me to provide 'my choice' for a new non-national car below RM120k, if I were to buy one, and that's a toughie, seeing as how I haven't bought a new car since 1998. Having tested a myriad of cars in that bracket in the past year or so, I have to say if I had to buy a new car and had RM120k for it, it would be the Kia Cerato 2.0; in my opinion the most underrated car in the country, as I said in this article.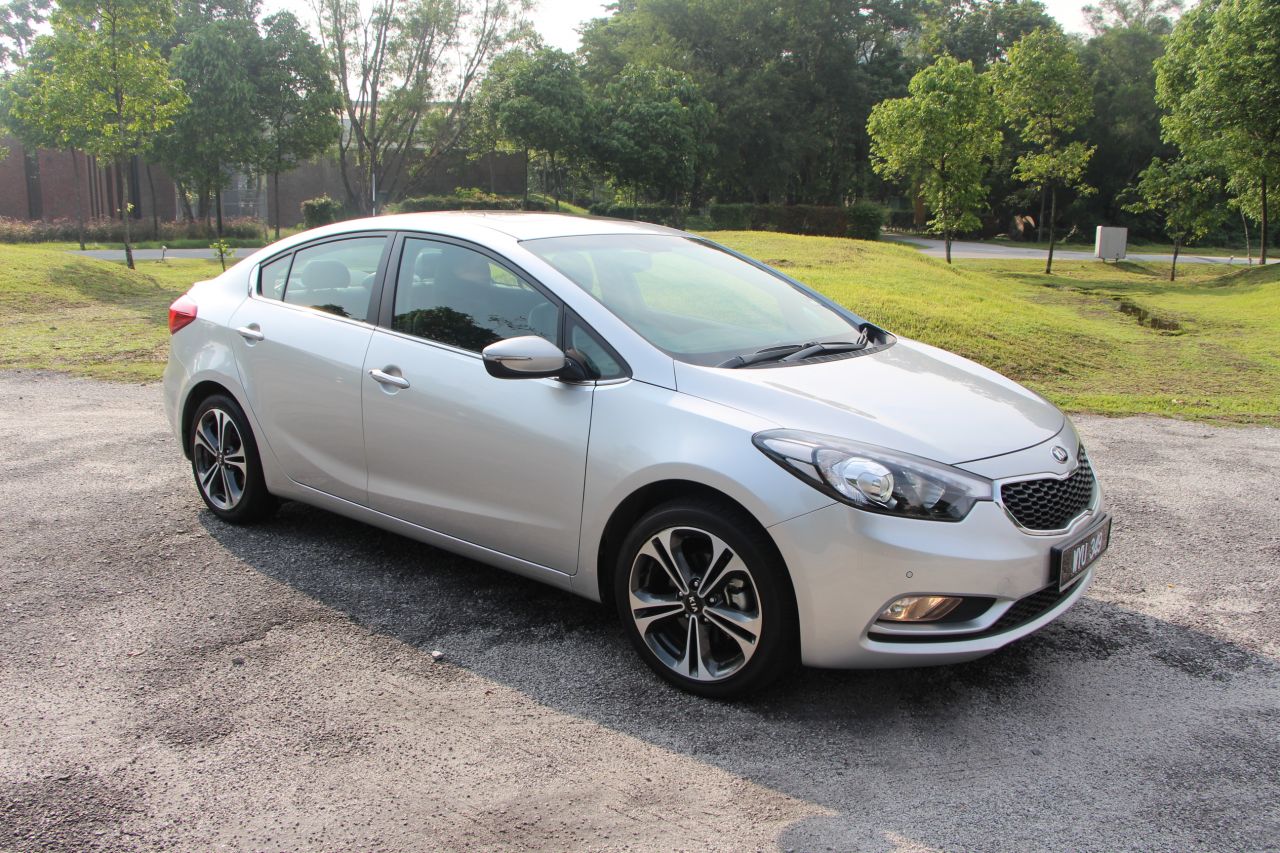 It's not as common as many of its competitors in the C-Seg, and you get a lot of kit for under RM120k, plus it has a style and uniqueness all its own. The mere fact that I've chosen a Korean car over a Japanese one should speak volumes for how far the former has progressed in the last few years, and why the latter should be very worried. – Chris Wee.
[Image Source: AF's archives]