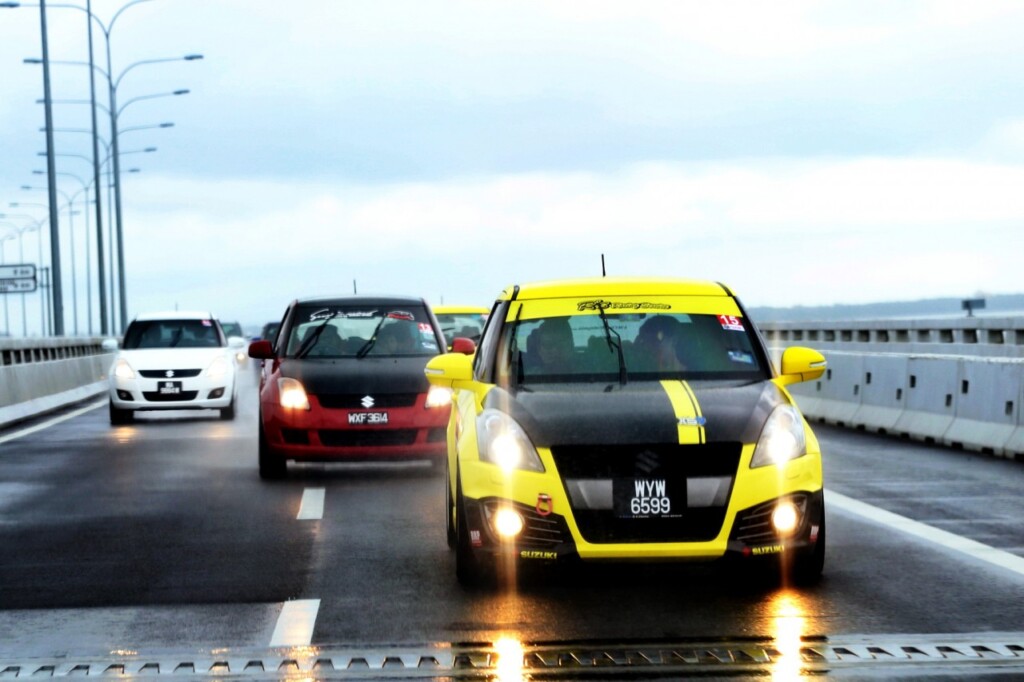 ADVERTISEMENT
Suzuki Malaysia Automobile Sdn Bhd (SMA) recently kick started the Suzuki "Rock the Road" 2014 Escape Penang; a customer event convoy to Penang, in which 21 Suzuki Swifts of different variants both old and new, driven by loyal owners and enthusiasts from all over the Klang Valley took part.
Mr Gen Ishii, Deputy Managing Director of SMA commented, "We organized this Suzuki Rock the Road 2014 Escape Penang Customer Event to show our gratitude for the strong support we have received from our loyal customers. So we bring them together through the Suzuki 'Way of Life!' of sharing a memorable experience together in a casual and friendly environment that captures the true Suzuki spirit."
The convoy flagged off from Suzuki's 3S Centre at Regal Motors in Old Klang Road, all the way through the scenic North-South Highway to its final destination at Lone Pine Hotel, a luxury boutique hotel in Batu Ferringhi on Penang island.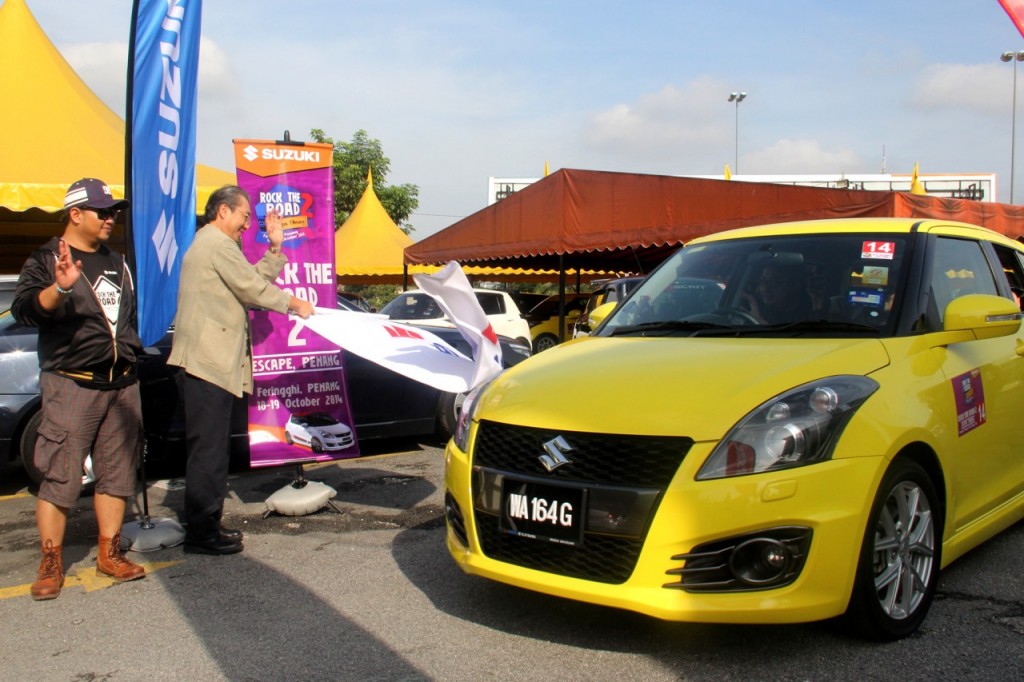 During the 374km journey to Penang, the participants experienced just how remarkably refined the Swift is as it soaked up most of the bumps and potholes that the convoy encountered. The participants also enjoyed the Swift's great handling characteristics and superior power-to-weight ratio which provided them with nimble driving performance and superb fuel efficiency.
Lionel Lim and Pei San from Kuala Lumpur, who joined the convoy for the first time in their 1-year old Champion Yellow Suzuki Swift Sport, were thrilled and excited to be a part of the convoy.
"We took part in this convoy to meet new friends who are fellow Suzuki Swift owners and to get to know the good people at Suzuki Malaysia. It's all been very good and we are more than happy with the convoy, accommodation and activities. We are already looking forward to next year's Rock the Road Convoy", said Lionel.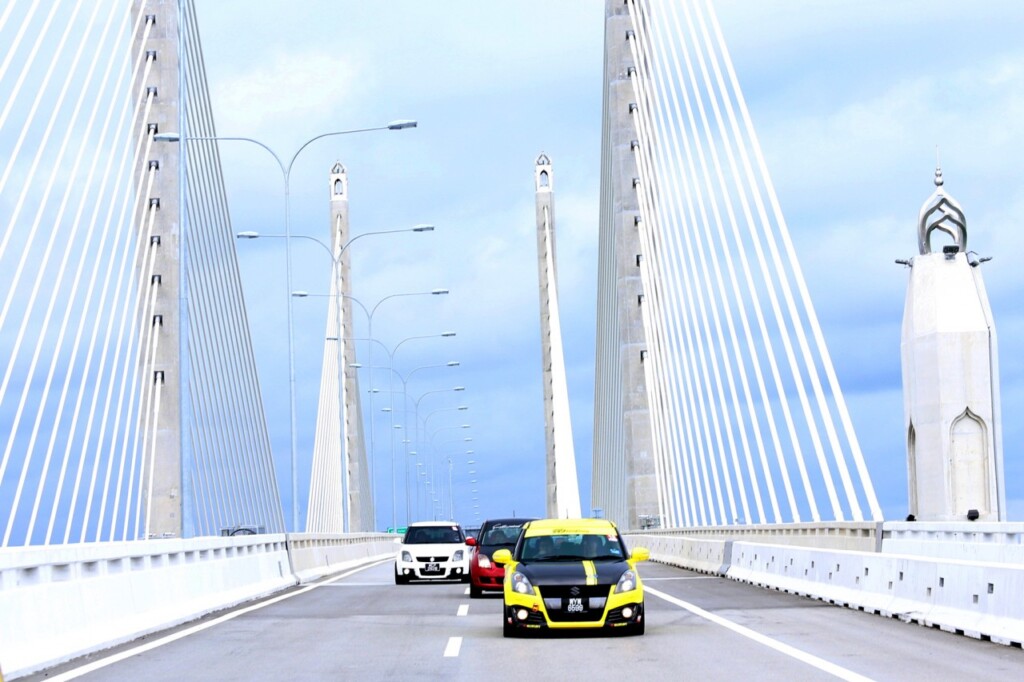 On the second day, the Batu Ferringhi and Teluk Bahang areas witnessed an invasion of Suzuki cars as the 21 car convoy from Kuala Lumpur were joined by about 70 Suzuki Swift from Penang for a fun-filled time at Escape Penang. As the multi-racial Suzuki owners from Kuala Lumpur and Penang mingled freely and got to know each other, they also had lots of fun trying out and experiencing the many challenges, activities and attractions that Escape Penang has to offer.
Mr. Gen Ishii added, "The overwhelming response and support that we have received for the Suzuki Rock the Road Customer Event over the past two years has convinced us to make this an annual event to be enjoyed by all loyal Suzuki customers here in Malaysia."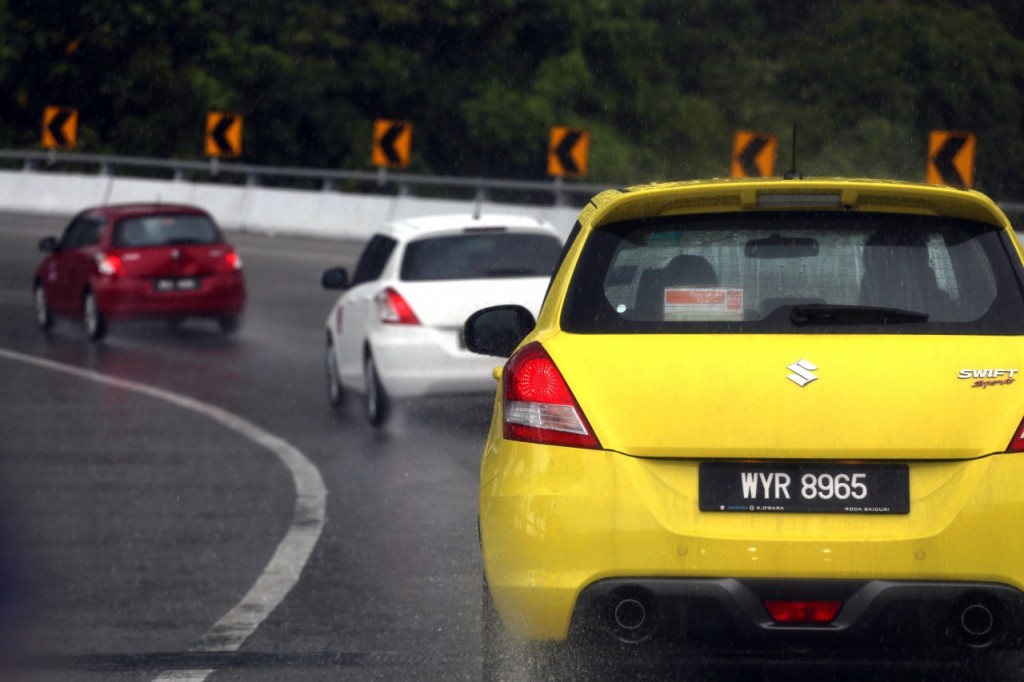 Husband and wife couple Faizul Idham Fauzi and Ruzila Abdul Razak from Puchong, Selangor, who took part in the convoy in their 8 month old, limited edition, Superior White Suzuki Swift RR, were overjoyed with the convoy as it exceeded their expectations.
"During this 2 day 1 night convoy, my wife and I enjoyed a thrilling driving experience, luxurious accommodation, and exciting activities, while getting to know the good people that make up the Suzuki community. We highly recommend that Suzuki owners take part in this event to enjoy this unique Suzuki 'Way of Life!' lifestyle", said a beaming Faizul.
The participants enjoyed this event, with many already looking forward to next year's installation. With such a good response, the company will continue to organise the Suzuki Rock the Road Customer Event annually for the benefit of all Suzuki owners and enthusiasts in Malaysia.