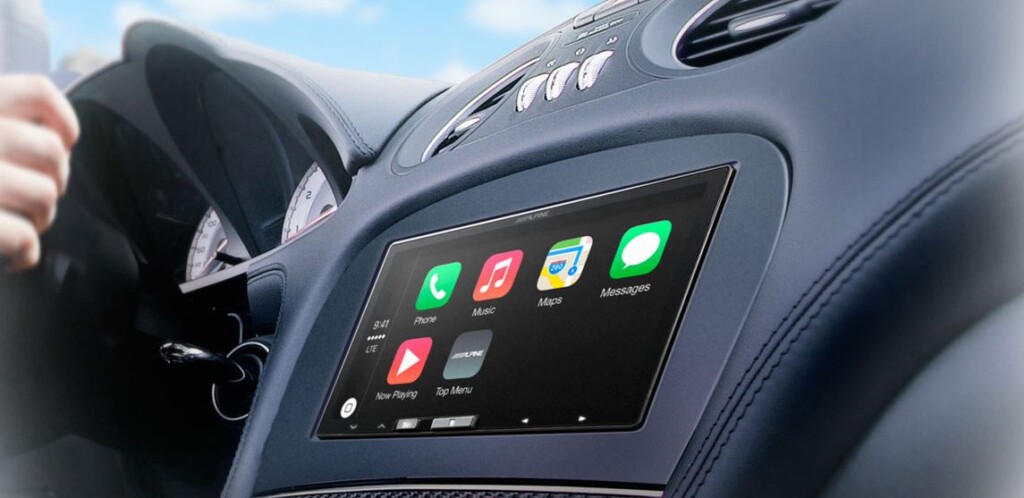 ADVERTISEMENT
With a model name like iLX-007, it seems that the small "i" plays with Apple's usage of the "i" for their product line and of course when you give it a numerical number like 007, one can only be reminded of a British secret agent who recently went blonde.
Not to be outdone by Pioneer who have also launched a CarPlay ready aftermarket headunit, Alpine aims to up their ante by launching the iLX-007 which has a host of connectivity with various other equipment such as the reverse camera and Alpine sound system.

The iLX-007 is a mech-less in-dash receiver with a 7-inch capacitive touch screen with a flat-face design. I kind of like flatfaces but sometimes the contours of a car's dashboard may not necessarily fit that design as well. Dedicated for use with Apple CarPlay to provide drivers with a seamless iPhone experience in the vehicle, users can control CarPlay from the 7-inch screen or activate Siri for minimized distraction. Corresponding audio, driving directions and phone calls are played through the vehicle's speaker system. Apple CarPlay uses a Lightning connector and is compatible with iPhone 5 or later, including iPhone 6, iPhone 6 Plus and the latest version of iOS.
Other features include three (2V) preouts, one aux input, Alpine's MediaXpander™ technology for improved playback of compressed media, and an input for a rear view camera system (camera system sold separately). It has a shallow, 3-inch chassis for greater installation flexibility into vehicles. So far no indication on whether the iLX-007 will work with manufacturer built reverse cameras.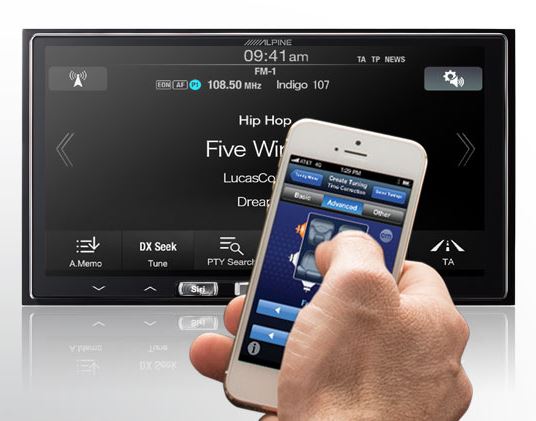 The iLX-007 is compatible with the Alpine TuneIt™ 2.0 App, a free smartphone app that provides customized sound tuning for Alpine audio systems. The Alpine TuneIt 2.0 App lets users easily adjust a wide range of sound settings including time correction, parametric EQ, crossover points, preset EQ modes and more. The settings are made through the app and uploaded to the iLX-007 for precise sound customization and immediate results.
"Apple CarPlay is an incredible experience for drivers. We are pleased to offer Alpine users a product dedicated to Apple CarPlay, which provides access to the iPhone features they want to use most while driving, such as Maps, Messages, making calls, listening to music and more." said Hirofumi Morioka, Alpine's Senior Director and CTO.