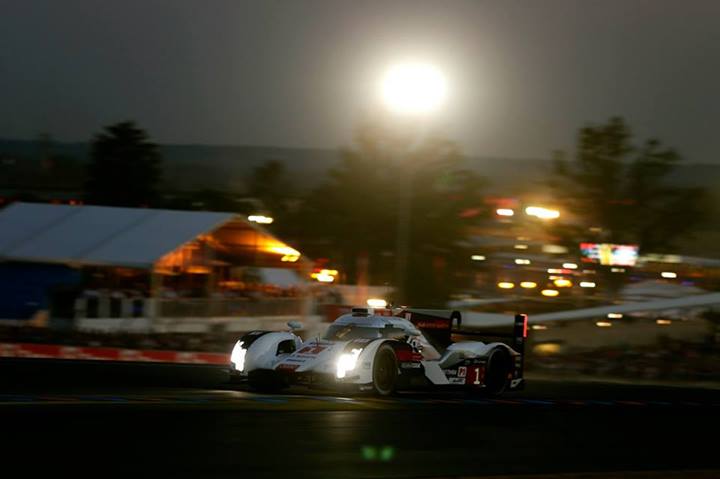 ADVERTISEMENT
Just a few days ago, we reported that Audi could pack its bags from both its Le Mans prototype racing and DTM programs in order to pursue Formula One. The rumour was strengthened given the fact that they just hired former Ferrari F1 head, Stefano Domenicali and may rope in unsettled Ferrari F1 driver, Fernando Alonso in 2016.
That didn't take long for Audi to deny all these rumours, with the German automaker released a short statement on its social media platforms. They have also confirmed they will be committed for the World Endurance Championship (WEC), DTM and GT Racing. New to 2015 is the Audi Sport TT Cup, a new one-mark GT racing series to complement the existing Audi R8 LMS Cup series. On that note, there are no reason for Audi to quit all of these in the name of Formula One.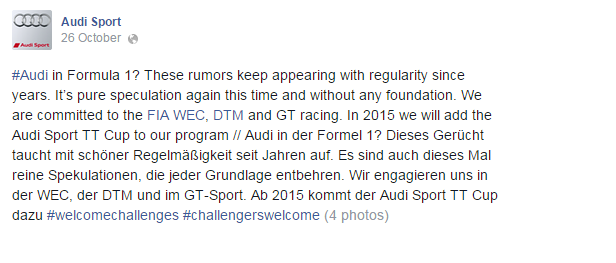 It could be the fact that the recent shocking demise of Caterham and Marussia could make Audi think twice before embarking in the dog-eat-dog world of Formula One. Afterall, it took five years before Mercedes became the constructor's champion in F1 this year. Having strong financial backing isn't necessarily enough to succeed in F1, as proven by Japanese automotive giants, Toyota a decade ago.
[Source: Motorsports.com]