Ask any ordinary Malaysian what they know about motorsports in this country and they will point out it's the Formula One race in Sepang. It might be alien to them that prior to F1, there were already a good number of Protons, Toyotas, Mitsubishis and Peroduas that drove at breakneck speed on the gravel roads in the heartland of Malaysia. I'm referring to rally racing, and I was privileged to follow team Proton R3 Motorsports to cover Round 3 of the Malaysian Rally Championship (MRC) held in Jempol recently.
ADVERTISEMENT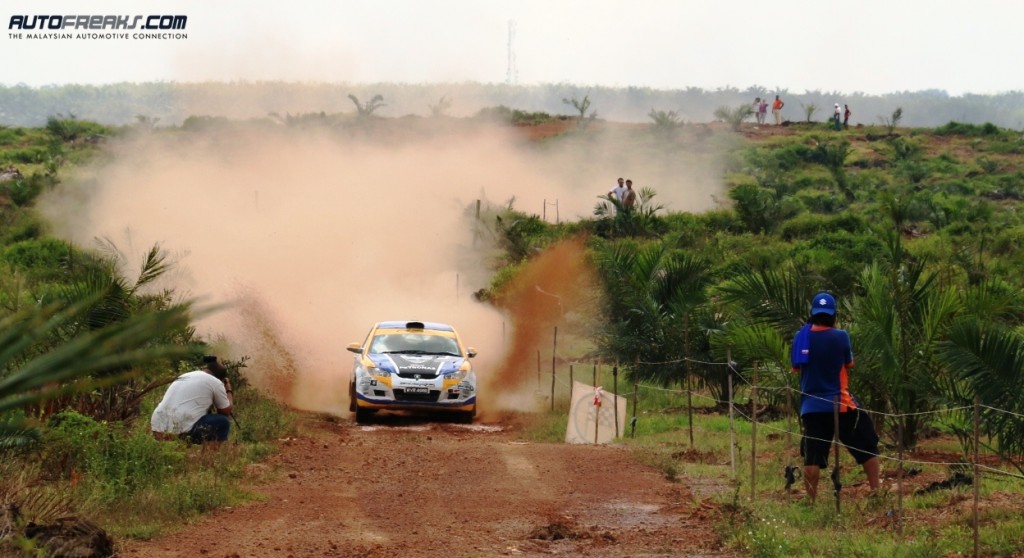 If you have not heard about rally racing in this country, I won't blame you as the sport has lost much of its lustre for decades. Rallying in Malaysia peaked during the 80's to the mid-90's, with participation up to 30-40 cars in each round. Also back then, international participants and various foreign manufacturers such as Mitsubishi, Toyota, Subaru and Nissan were seen attacking the muddy gravel roads in plantations; dubbed as one of the toughest rally stages in the world.
That is until the Asian financial crisis in the late 90's took a toll on rallying, and participation and interest in rally events in Malaysia dropped tremendously. Today, rallying in Malaysia is still alive, although it's more like a grassroots level. Only two full-fledged rally teams are competing in this year's MRC – China based Wan Yu Rally team which fielded two Mitsubishi Lancer Evolution X R4 4WD cars and Malaysia's Proton R3 Motorsports team with two Satria Neo 2WDs.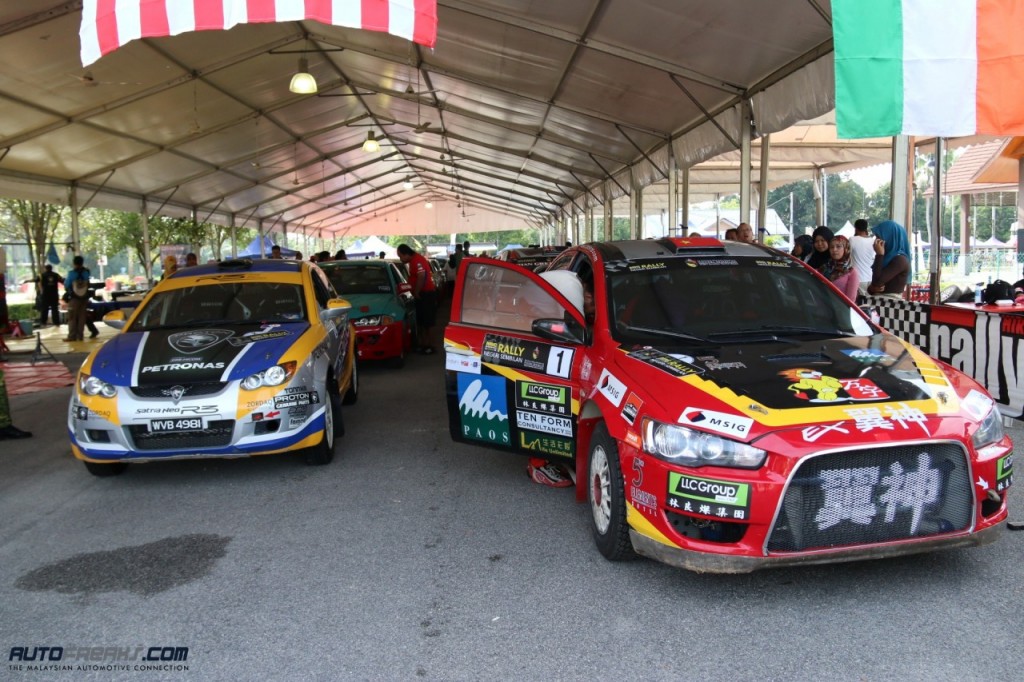 At the same time, almost 80% of the participants are privateers mainly in old and trusted Protons. Undoubtedly rally racing is expensive, leaving these cash-strapped privateers to rely on older and slower Protons to satisfy their passion for rally racing. These 120bhp cars may not sound fast, but try driving even 100km/h++ on these unpredictable dirt roads and that's a different type of thrill offered to these speed freaks.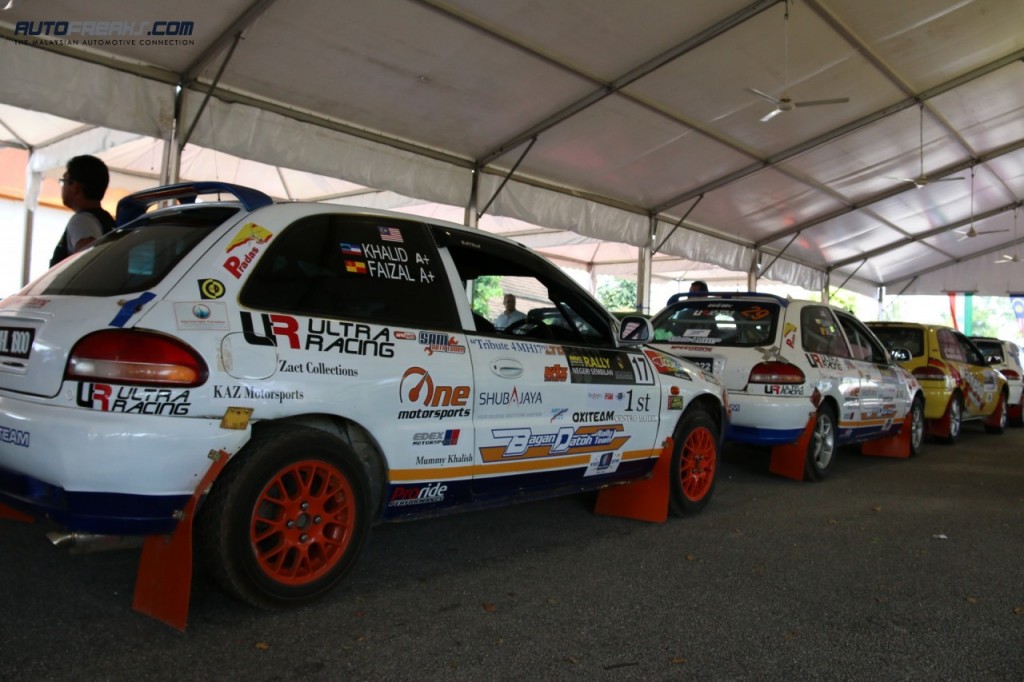 Despite the small numbers, there was a sense of camaraderie seen among the drivers, mechanics and fans in the service park located at the Teratak Za'aba, Jempol. Race fans flocked to meet and support Malaysia's rally legend, Karamjit Singh.
The "Flying Singh" is currently neck-to-neck with Wan Yu's Fan Fan for the championship. Last round in Johor, Karamjit's experience with the small but nimble Satria Neo 2WD had proven itself by defeating Fan Fan in a much faster and powerful Evo X. The Chinese self-made billionaire is an avid rally driver and has plenty of rally experience in China. He also won last year's Rally Negeri Sembilan which secured his MRC 2013 title. Needless to say, Karamjit and co-driver Jagdev Singh have the same number one objective – defeat that red Lancer Evolution.
After the flag-off, all 16 cars headed to the palm oil plantations of Felda Serting Hilir. A total of 12 special stages (SS) took place in the two-day Rally Negeri Sembilan, with six stages for each day. The two Lancer Evolutions from Wan Yu Rally team were indeed fast and advantageous given its 300bhp and 4WD setup. Chasing behind them is Karamjit Singh's Proton Satria Neo.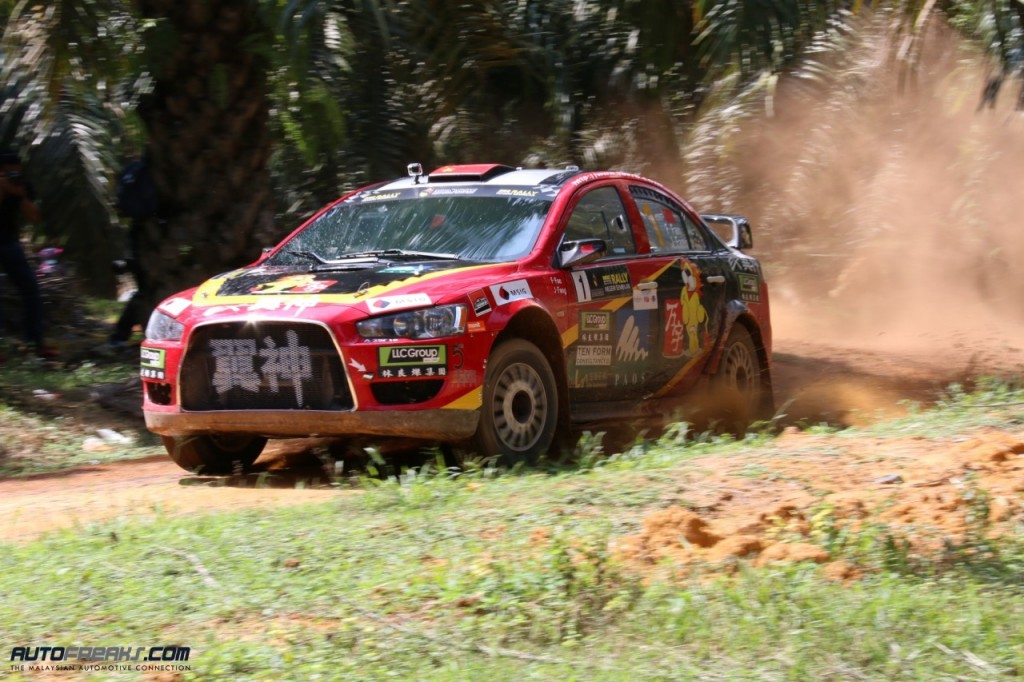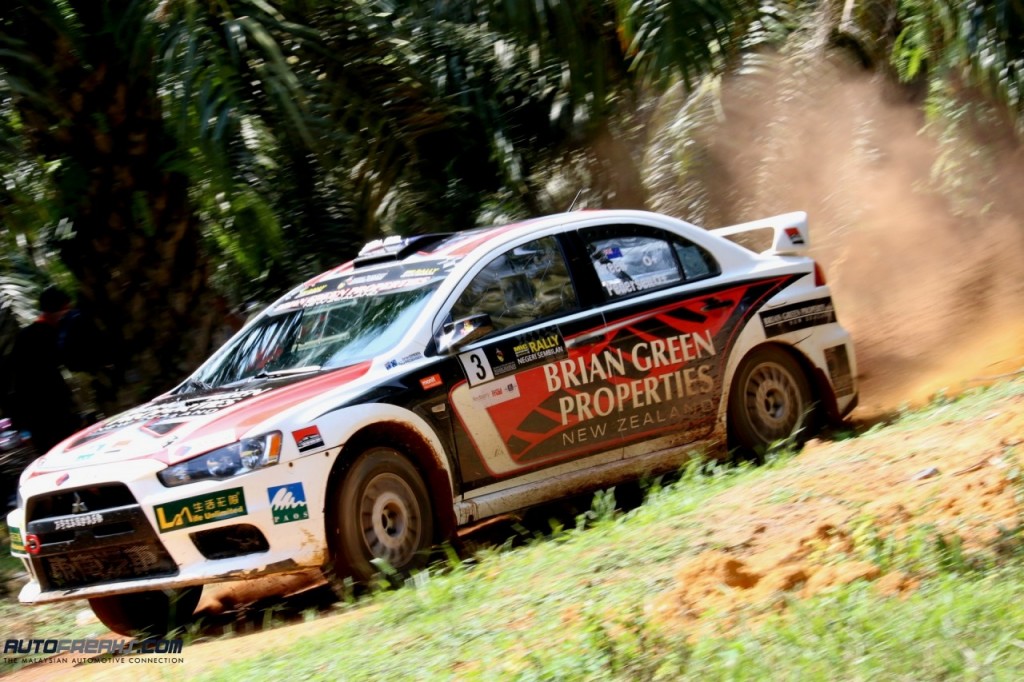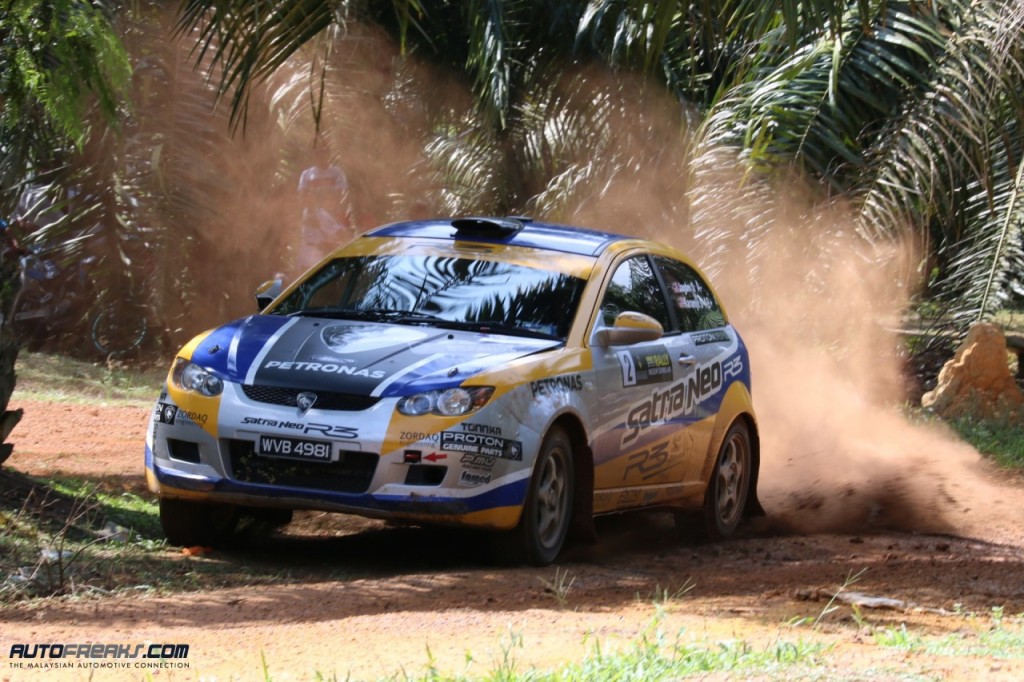 Meanwhile, the other Proton Satria Neo of Kenneth Koh wasn't that lucky when his car was plagued by a problematic gearbox. Until the end of SS1, the ailing car required assistance from the spectators and marshals to get back onto the road. Usually in rally stages, spectators are allowed to assist drivers by pushing a stationary car or one that's stuck at a ditch. In the end, Kenneth had no choice but to retire early. A disappointing note for that young and promising chap, but he did rejoin the rally under super rally rules the next day. Did I mention his co-driver is a female?
Perodua was out from MRC for seven years, but word has it that they are looking to rejoin the MRC next year. Thus they prepared a specially tuned an all-wheel driven Viva as an evaluation round in this rally. The small and nimble Viva was notoriously loud and fast, reminiscing of the rally Kancils from the past. Sadly mechanical gremlins hit that car, and was retired later. The car rejoined the rally the following day and made some promising results. Let's hope for the return for Perodua in Malaysia rallies.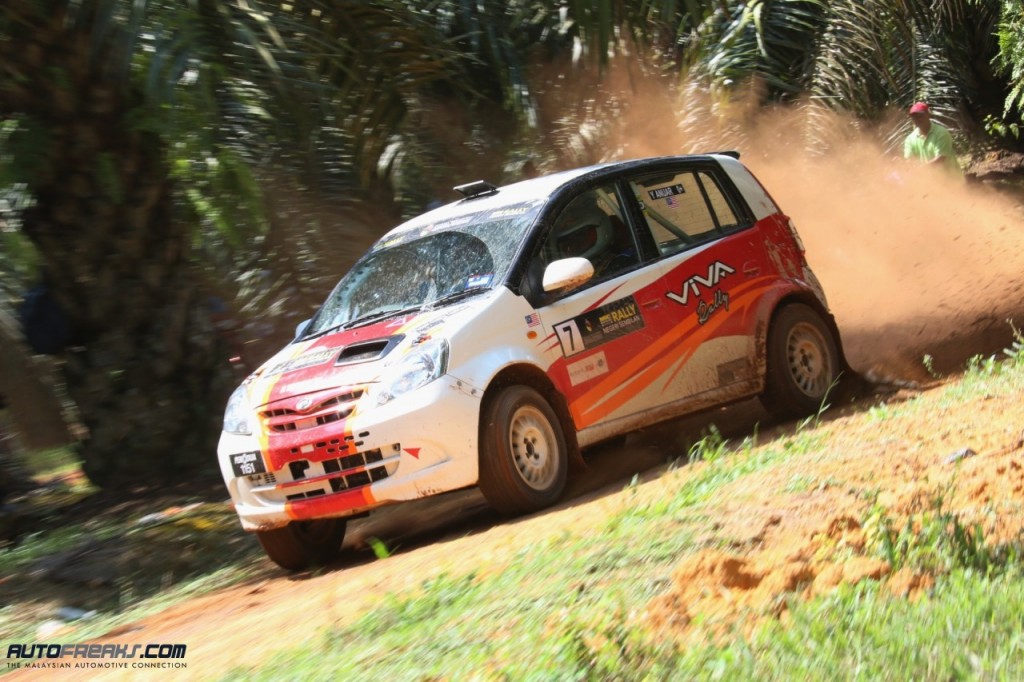 Meanwhile, here are some of the images caught during the morning season.
After 40km of competitive distances over three SS, all cars returned to the service area for repairs, where mechanics raced against the clock to get all sorts of repairs done within the twenty-minute period. The rally had taken a toll on many cars, including Karamjit's car. Karamjit however was given a time penalty after mechanics changed his problematic gearbox that resulted in exceeding the twenty-minute time period. He had to battle hard against lost time on the Evos in the afternoon stages.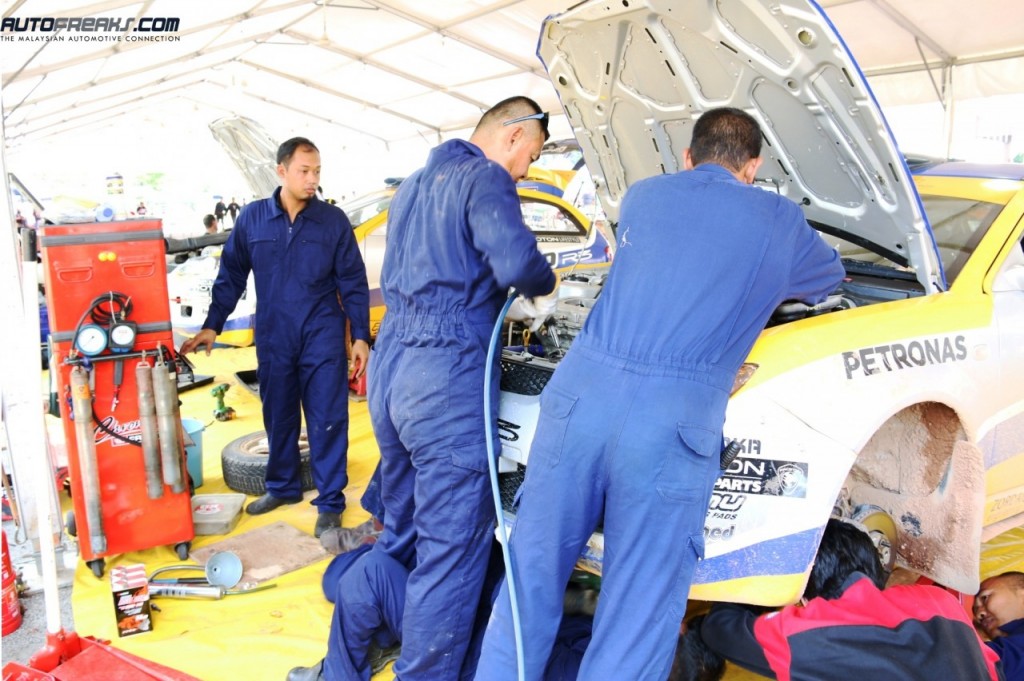 Then drama unfolded in the final section on SS6, which was a repeat of the earlier SS3. Fan Fan's Evo was limping (pic left below) when his right rear tyre was punctured, causing him to slow down and leaving behind a huge plume of dust. Trailing behind him was the Proton Satria Neo of Karamjit Singh (pic right below), speeding close to 160 km/h at the end of SS6. Unexpectedly, Fan Fan stopped his car right after the end of SS6, and unknowingly Karamjit was closing in on him while blinded by the dust trail created from that Evo.
In a split second, Karamjit saw that stationary Evo and took preventive measures but the Proton had a slight collision with the Evo's rear left. The Proton then bounced to the left and hit a roadside obstacle, taking out both the front left wheel and suspension in the process before landing into a small ditch.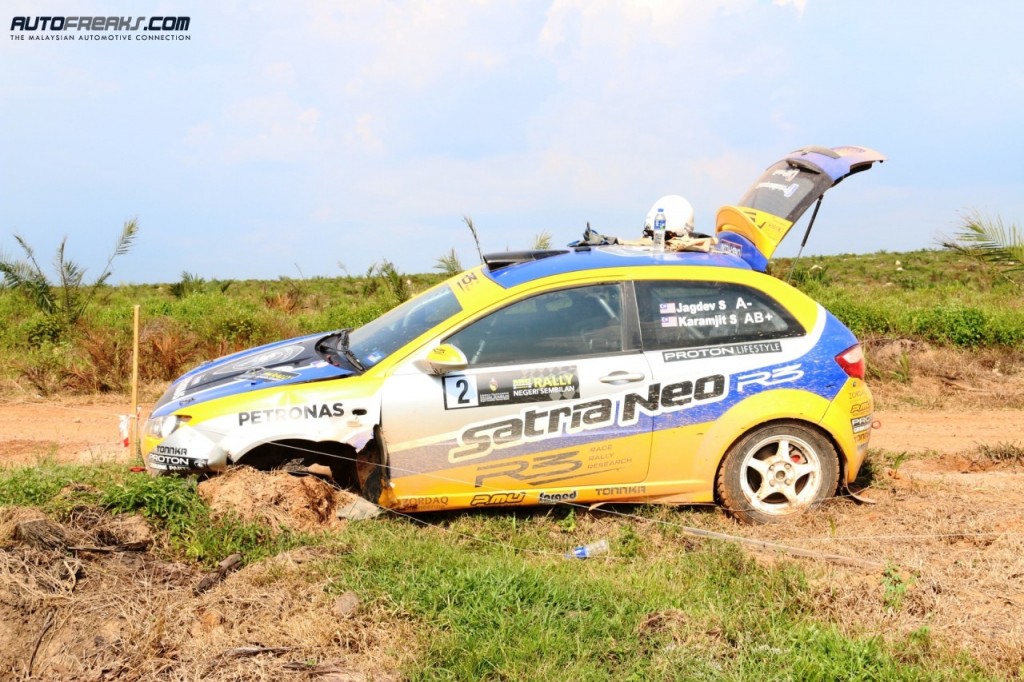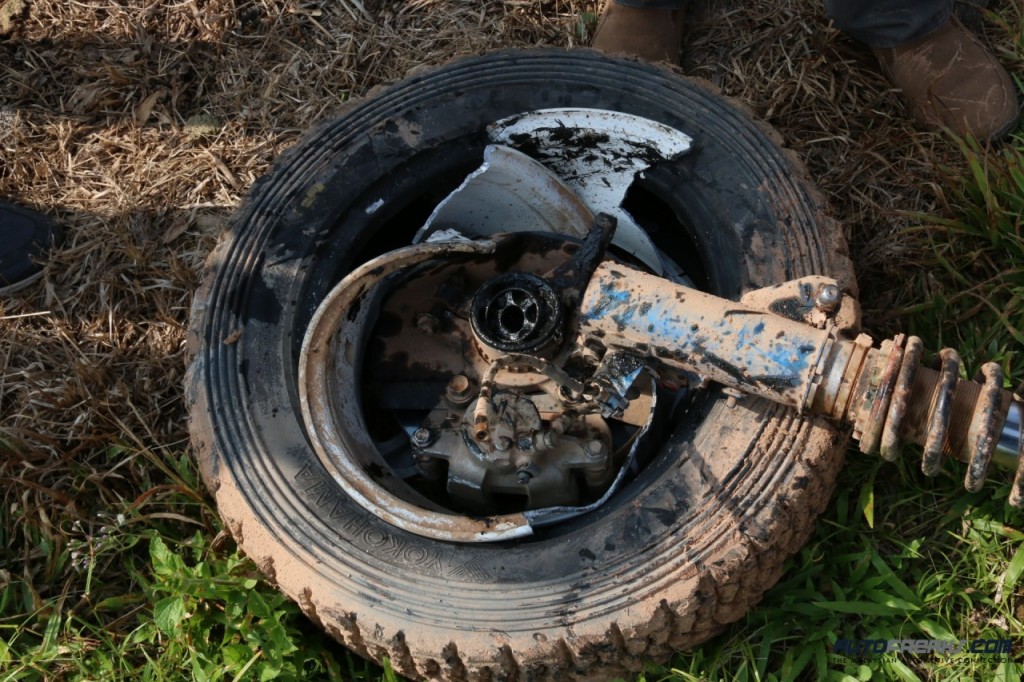 That split second ended both Fan Fan and Karamjit's rally, and as the images suggest, the word "disappointment" was a huge understatement for both Karamjit and Jagdev. Fortunately, nobody was hurt, including a few close-by spectators who ran for cover when the Proton went wide.
Meanwhile, a few cars managed to limp out from SS6, as some of the cars also succumbed into mechanical failures in that stage. That clearly shows the rally stages in Jempol are as equally challenging as the ones in WRC.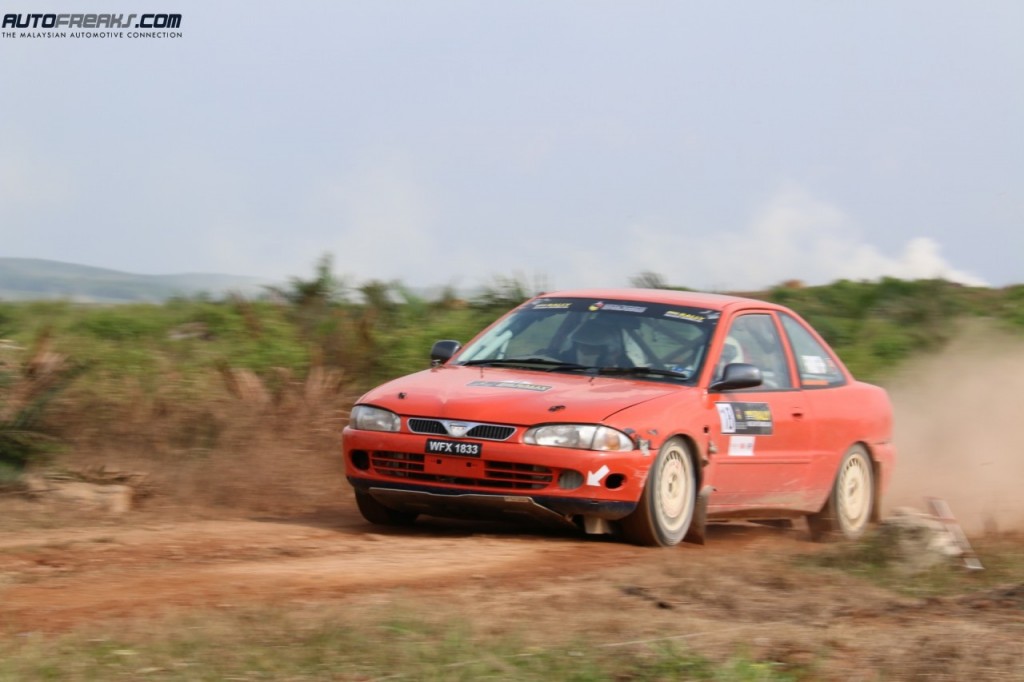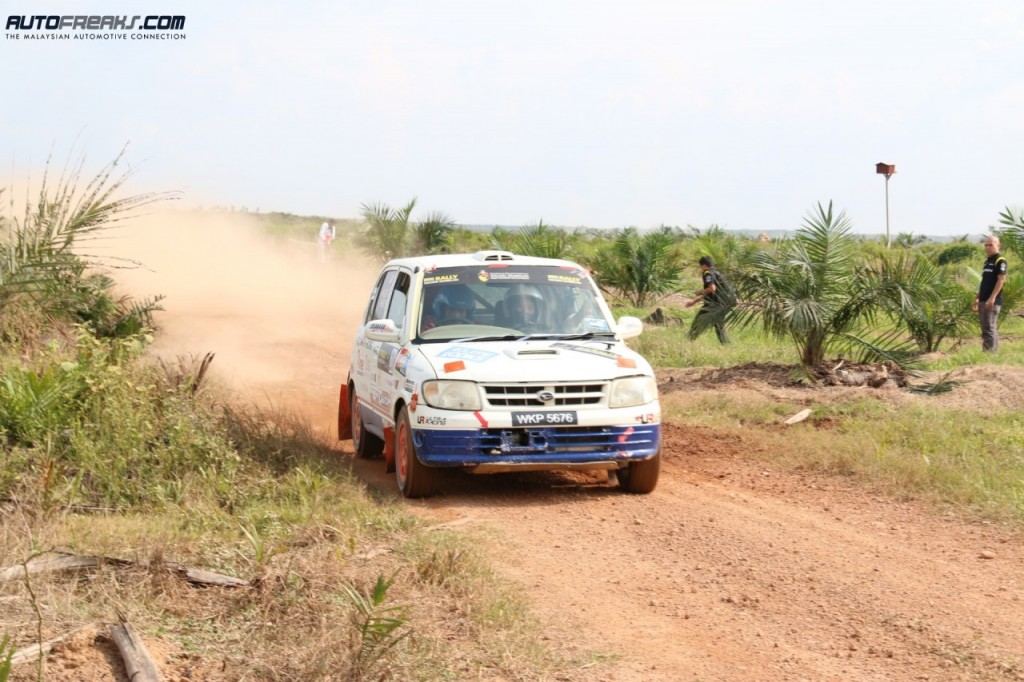 Suffice it to say, both mechanics from Proton and Wan Lu's camp pulled an all-nighter  to get both cars back for the next day's stage as tension rose between both rival drivers.
Unfortunately, I wasn't there to cover day two due to scheduling reasons. But from what I gathered, the rally pulled another shocker when a privateer, Mohd Rafizal Md Rashid won the Rally of Negeri Sembilan in an old Proton Satria. Rafizal inherited the lead after another Lancer Evo X of Brian Green was excluded from the rally due to a technical infringement, while both Fan Fan and Karamjit duked out to salvage for points and position.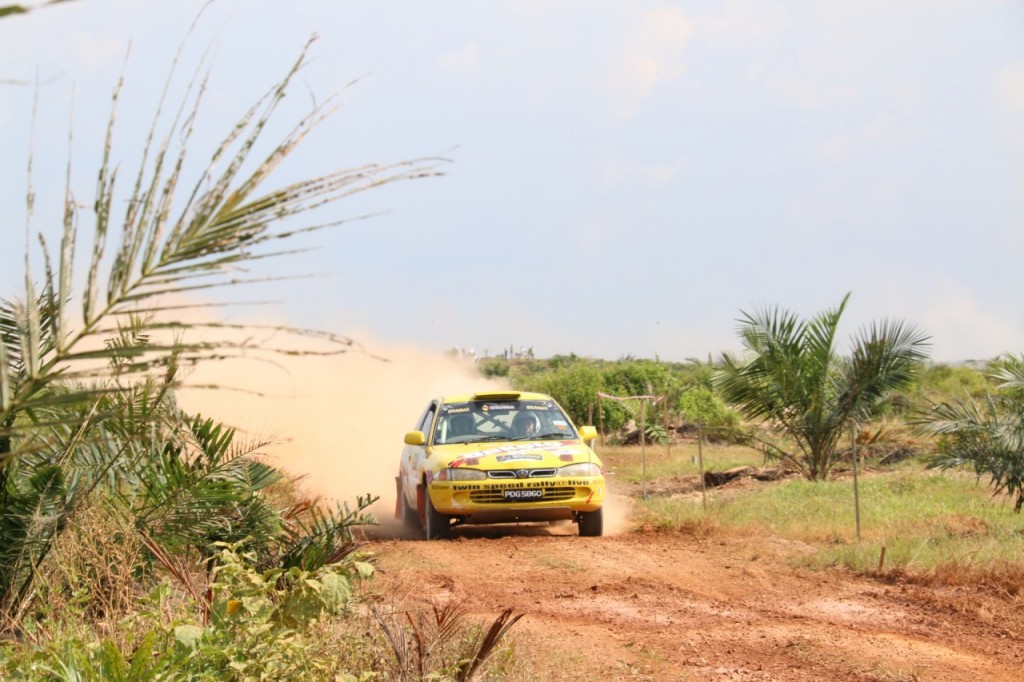 Luck did not favour Karamjit as a drive shaft problem had slowed him down, and eventually he settled for fifth overall. Fan Fan managed to complete the rally in second, but the biggest victor undoubtedly goes to privateer Rafizal. A mechanic by trade, he's been rallying since 2001 but forced to go into hiatus for seven years due to lack of funds.
Never in his wildest dreams did he imagine he could actually win a rally event; a testament of another David versus Goliath just like the round before. After the unpredictable and eventful rally in Jempol, the championship goes to the wire in the fourth and final round in Perlis by end of November.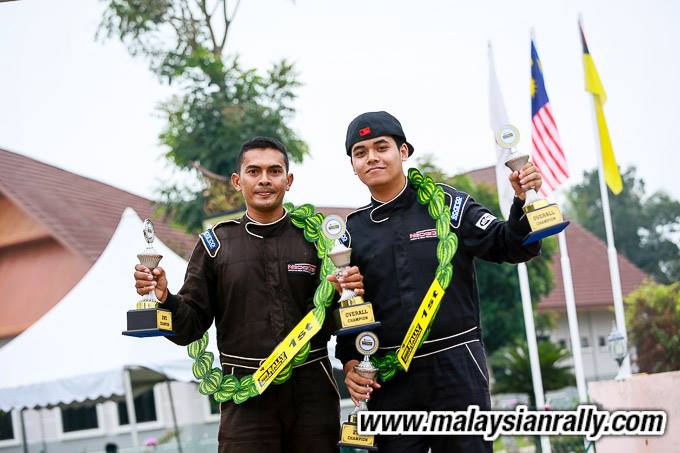 Photo Credit: www.malaysianrally.com
Special thanks to Gary Lee and the Proton R3 Motorsports team for their kind hospitality and opportunity to make this article for AF a reality.