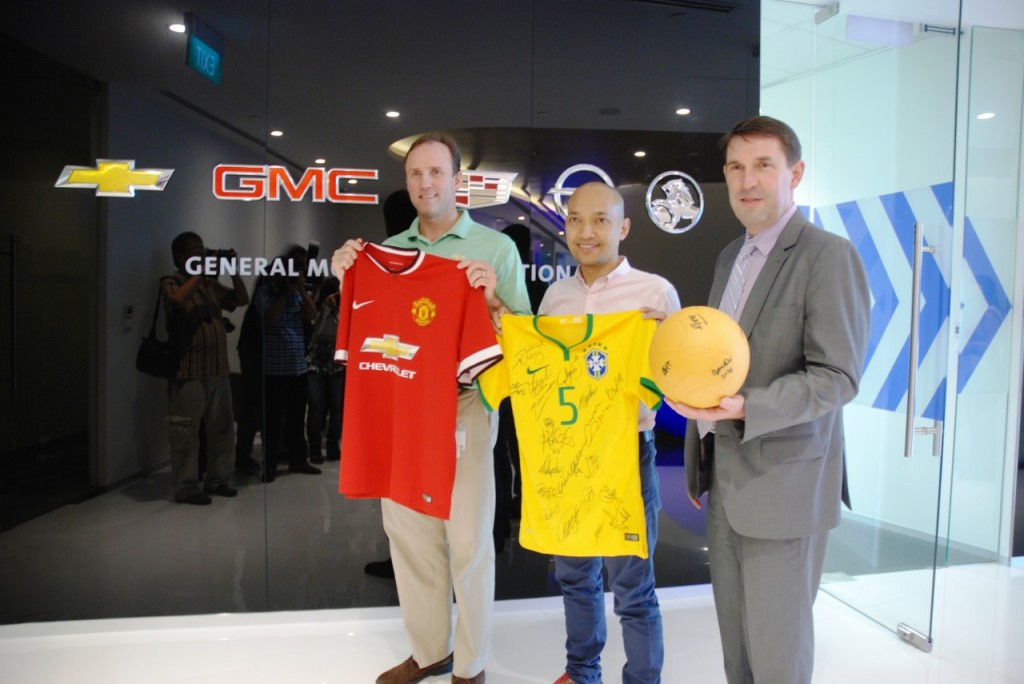 It's great to know that automotive companies have ambitious initiatives to contribute something back to society through their corporate social responsibility program (CSR). Sponsorship opportunities, for example, can be useful to a company in the long-term, encouraging consumers to spend their money on a company with a positive brand image.
ADVERTISEMENT
As one of the world's largest car brands, General Motors understands and embraces the necessity of a CSR plan. The company believes that they could bring their consumers closer to their brand through the game of football, or perhaps known as soccer in different parts of the world. This is also part of the company's initiative to be among the top 10 global brands by the year 2022.
One of Chevrolet's biggest global marketing plans is through a jersey sponsorship deal with Manchester United worth $559 million (RM1.8 billion). This world-record deal with Manchester United was agreed and signed in 2012 for over 7 years, starting from the 2014-15 season onwards.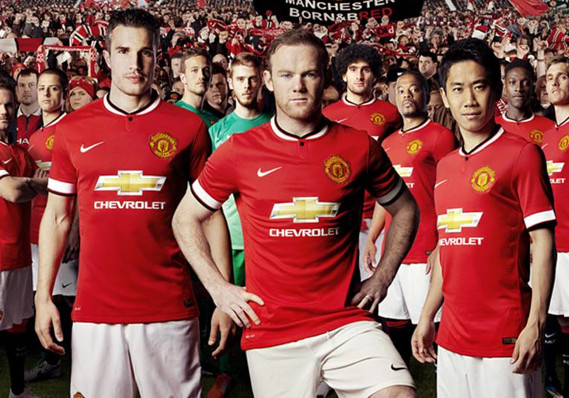 Picture above is Manchester United's latest jersey adorned with the marque's 'bow-tie' logo. As one of the largely dominated sports in the world, this sponsorship will help to promote the Chevrolet brand worldwide including Manchester United's 659 million fans, of which 60% are living in the South East Asia region.  This partnership will also bring Manchester United supporters and enthusiasts closer to their team and give back to the game that everybody loves, well some of us, at least.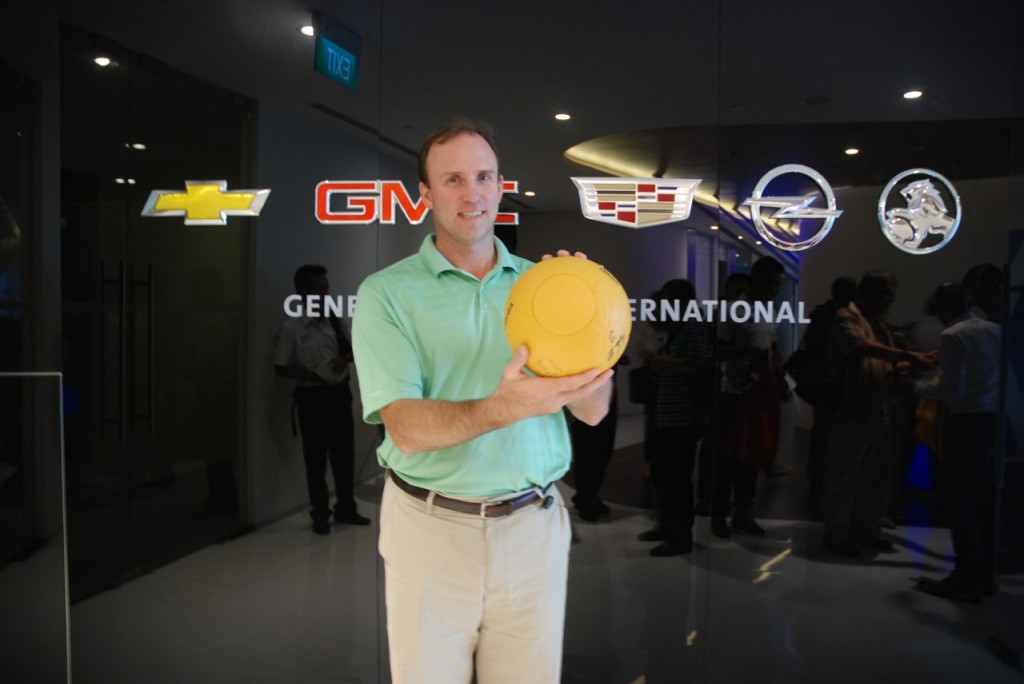 As part of its deep commitment to the game of football, Chevrolet is also committed to help those who are less fortune by donating and distributing 1.5 million One World Futbols to children who cannot buy, afford or maintain a football.
Unlike traditional football, One World Futbol is an indestructible ball that doesn't need a pump and never goes flat, even when punctured, compressed or squashed multiple times. During our meeting at General Motors's Asia Pacific headquaters in Singapore, we were given a chance to 'destroy' the ball to no avail. They also told me that the ball is made with a specialized foam, related to the material used to make Crocs shoes, that allows the ball to re-inflate after being punctured. It can actually survive the harshest of environments for many years, benefiting children living under different circumstances like in impoverished areas, conflict zones and refugee camps where traditional balls don't last. In these places, children normally use recycled items like ropes, plastic bags and trash serve as a ball.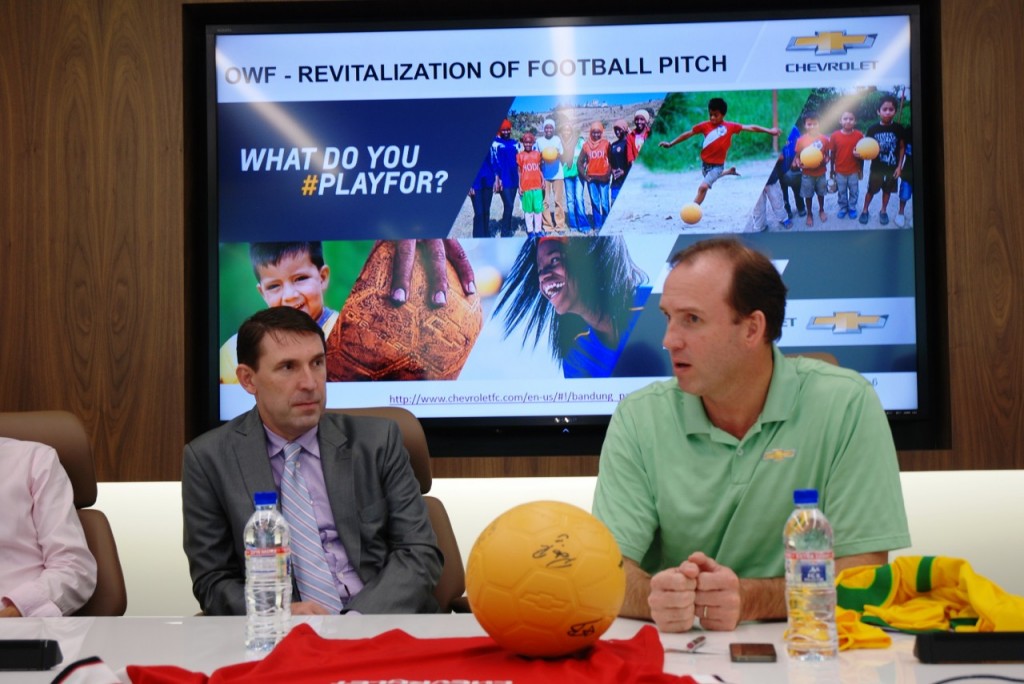 Chevrolet has partnered with the One World Futbols to give away these balls and so far, more than a million children in more than 60 countries in Africa, Asia, and the Americas have benefitted from Chevrolet ball donations. The company believes that this program will positively impact deprived children in communities in key markets such as India, Indonesia, Thailand and China, believing that consumers are more willing to pay for brands with a purpose and aims for a good cause.
Check out the video below to find more about the One World Futbols or click here to learn more about Chevrolet's various CSR programs around the world through the game of football.
PS: We recently took the Chevrolet Malibu for an exciting drive to Johor Bharu so attend this event, so stay tuned for its review coming soon!