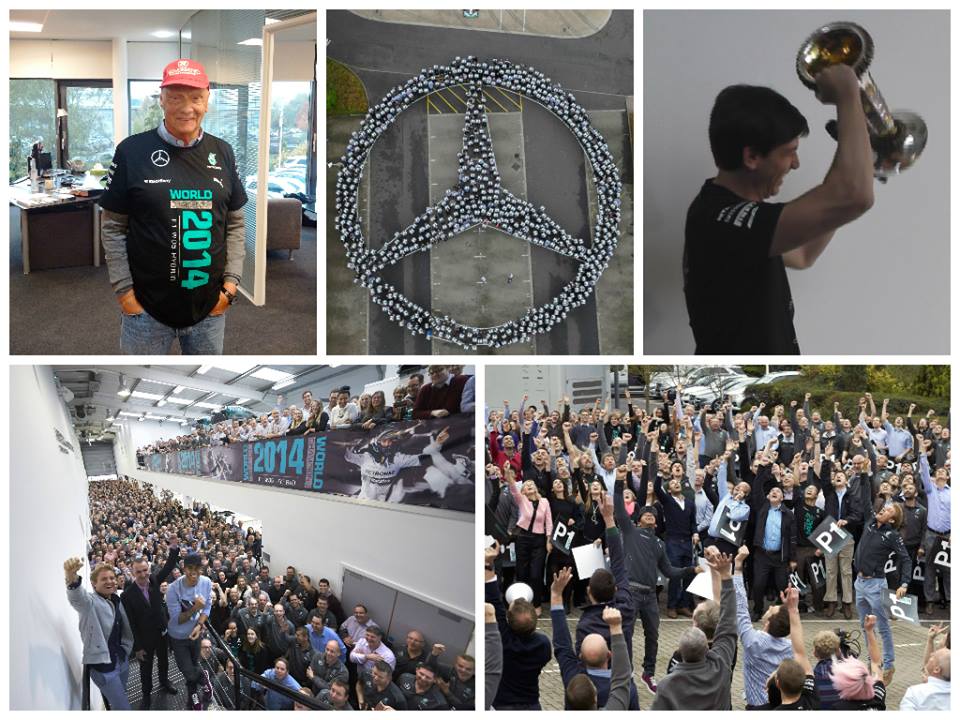 ADVERTISEMENT
It is all positive vibes for the AMG Mercedes Petronas F1 team as they just took home the 2014 Formula One constructor's title. The squad at Brackley once won the constructor's title via the Brawn GP team back in 2009 before Mercedes took over the team in 2010.
With 13 wins, 35 podium finishes, 16 pole positions and 14 fastest laps from 16 races, the Mercedes-Benz PU106A Hybrid Power Unit has taken 64% of all available World Championship points thus far in 2014. Meanwhile, the Mercedes-Benz F1 W05 Hybrid has taken 34% of points available, leading 85% of racing laps.
Team drivers, Lewis Hamilton and Nico Rosberg, and the team's management were at their facilities to celebrate their recent constructor's title after securing another 1-2 at the Russian Grand Prix last week. The team's F1 factory is located at Brackley while the engine factory is in Brixworth.
They had such a great time that the drivers attempted a selfie (or is that a weefie?) together with the entire team!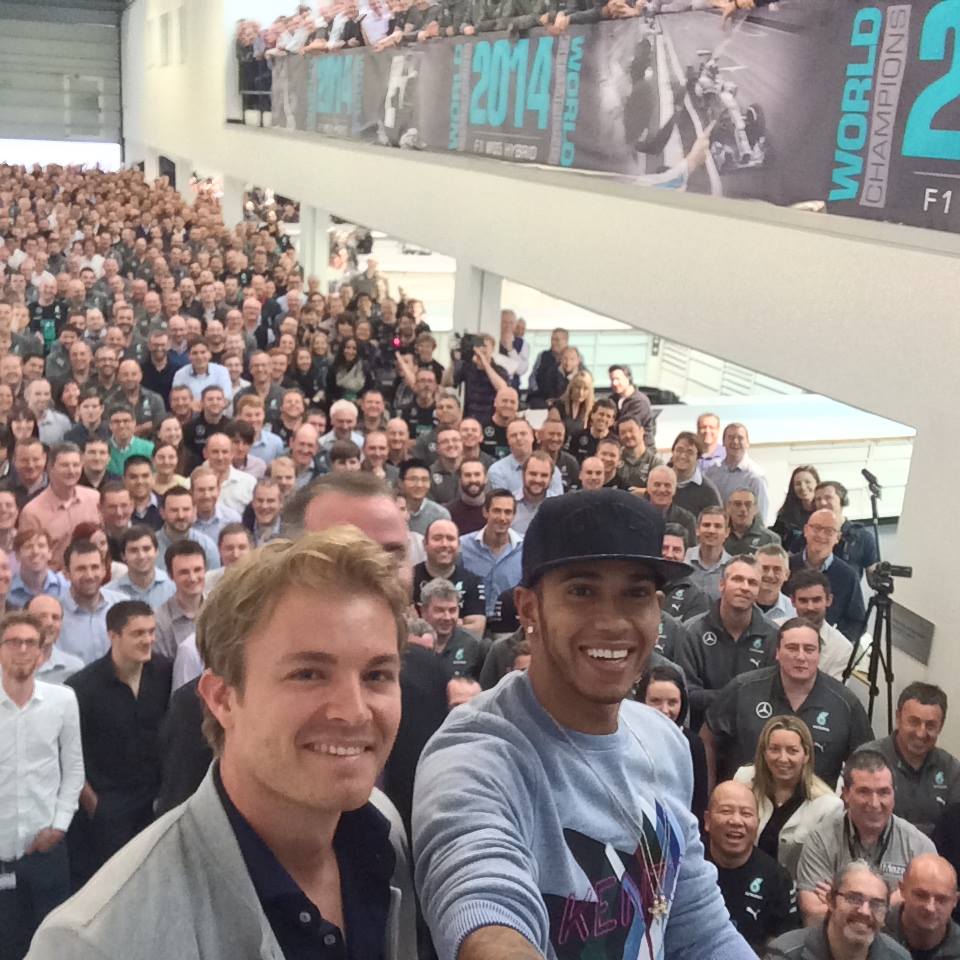 [Source: AMG Mercedes Petronas F1 ]