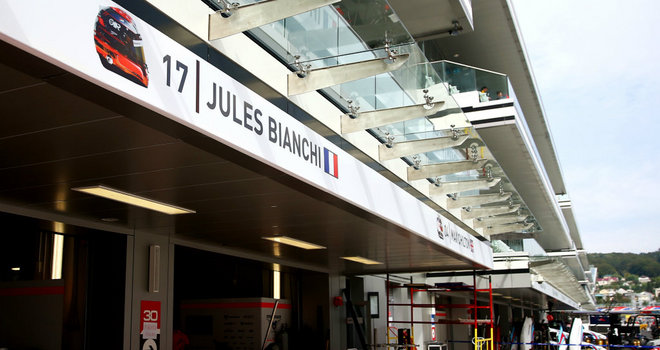 ADVERTISEMENT
It's been two weeks and Jules Bianchi is still fighting for his life after suffering severe head injuries during the F1 race in Japan. As for now, his condition is still not improving, and his family are with him at Mie Hospital where Bianchi is currently treated.
"The situation is desperate," said his father Philippe Bianchi. "Every time the telephone goes, we know it could be the hospital to tell us that Jules is dead. He will not give up, I'm sure of that. I can see it. I believe it. He will succeed in the most important qualifying lap of his life. He won't give up, I'm sure of that."
His father added that doctors told him it was a miracle his son survived, as no one has ever survived such a serious accident. Bianchi's trainer also said that if there's someone who can make it happen with his will, it's Jules. Michael Schumacher's recent ski accident bears similarity with Bianchi's accident, but his father hoped his son would recover just like Schumacher did.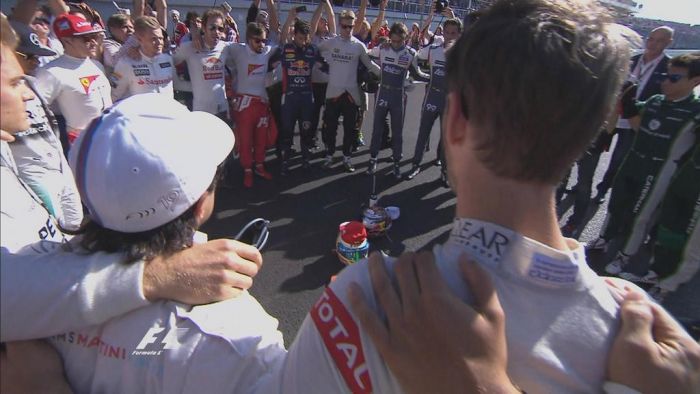 Lately other F1 drivers poured endless encouragement and support for the injured Bianchi as shown in the image above, prior to the start of the Russian Grand Prix. Philippe has also received encouragements from Fernando Alonso, Jean-Eric Vergne, Felipe Massa, Lewis Hamilton and MotoGP riders such as Valentino Rossi and 2014 world champion Marc Marquez. Lewis Hamilton, who won the race in Russia, also dedicated his win to Bianchi.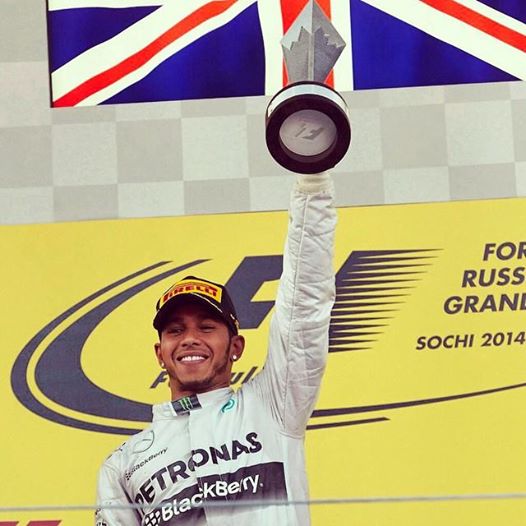 The whole accident has put his family in disarray:
"It's tough. In a week the life of this family has been destroyed," he says. "What are we doing here? Living a nightmare in a place very far from home. But when Jules gets a bit better we can transfer him, maybe to Tokyo and things will be a bit easier. But who knows when that will happen. If it will happen. We have no certainties, we just have to wait.
Meanwhile the following is the latest update from the Marussia F1 team:
The past nine days have been extremely difficult for Jules and his family. As a consequence of the accident at Suzuka, a number of medical challenges have needed to be overcome and the situation remains challenging due to the diffuse axonal traumatic brain injury Jules has sustained.

Jules remains in a critical but stable condition in the Intensive Care Unit of Mie General Medical Center in Yokkaichi. The Bianchi family continue to be comforted by the thoughts and prayers of Jules' many fans and the motor sport community. In particular, the many demonstrations of support and affection during the course of the Russian Grand Prix in Sochi were of enormous comfort to Jules' parents and the relatives and friends also present at the hospital.

The family will provide further medical updates when appropriate.
All we can say is, keep fighting Bianchi!
[Source: BBC Sport]