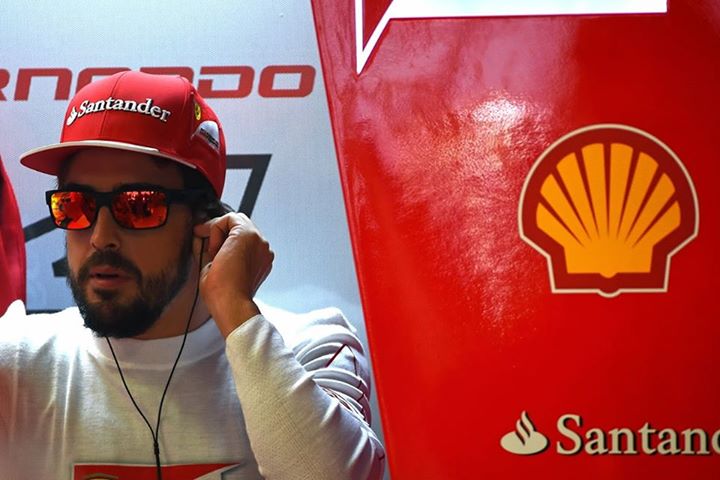 ADVERTISEMENT
The 2015 Formula One 'silly-season' has been intensified with unsettled Scuderia Ferrari driver, Fernando Alonso, dropping hints that he will leave Ferrari after a frustrating 2014 season. While this has everyone guessing where the two-time world champion will go in 2015, he has dropped hints that he has "plans" for 2015, and will not take a rumoured sabbatical next year.
"My future is already set – or already set in my mind for some months. Now we are finalising everything; it is not a big thing," Alonso told the British Media at Sochi last weekend. Despite much speculation, Alonso remained mum on where he's going after 2014 and will remain committed with Ferrari until the finale at Abu Dhabi, as shown in his tweet below.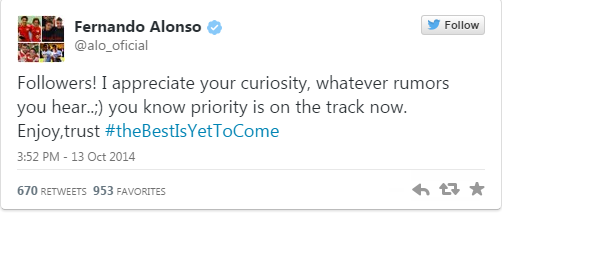 Alonso even hinted that his next team will not be a Mercedes powered car. This leaves teams like Mercedes, Williams, Force India, and Lotus (yes, they just signed with Mercedes engine for next year) out of contention.Having said that, the remaining teams that don't use Mercedes engines are Toro Rosso, Caterham, Sauber and Marussia; although the possibilities are slim since these mid- to low-ranked teams will not suit the Spaniard.
Red Bull has confirmed Daniel Ricciardo and Danni Kvyat as their drivers of 2015, and Sebastian Vettel is tipped to join Ferrari with Kimi Raikkonen onboard for at least another year. With McLaren powered by new Honda engines by next year, this leaves only McLaren, although McLaren has denied such rumours, for now.
Regardless, sit back, and enjoy one of the most dramatic "musical chairs" game in F1!
[Source: SKY Sports F1]