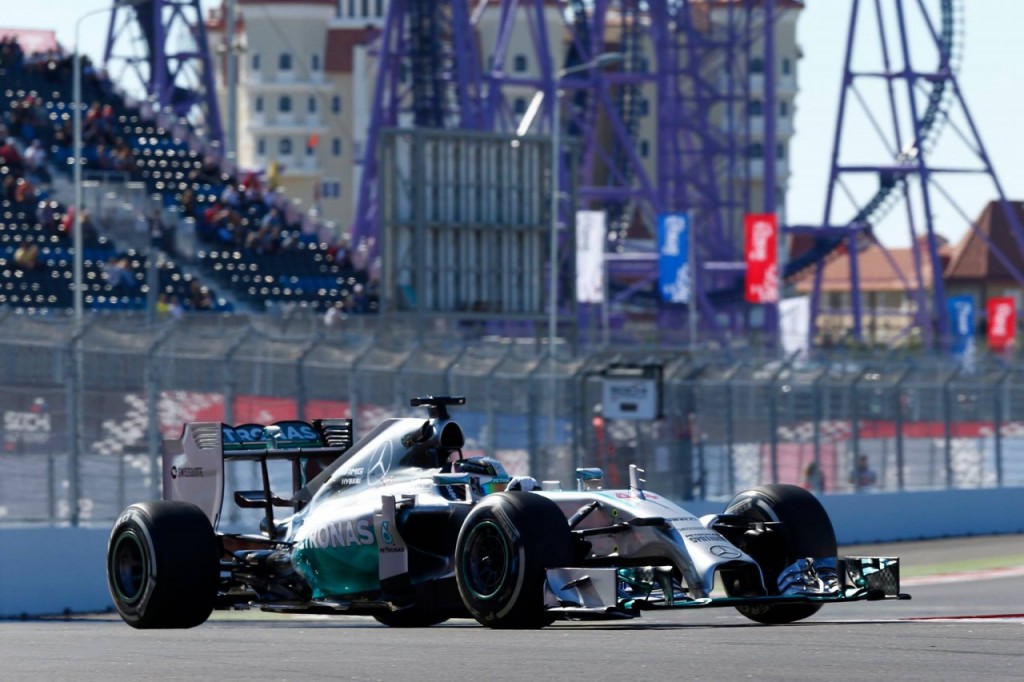 ADVERTISEMENT
The race in Sochi, Russia marks a few important milestones; Lewis Hamilton wins the inaugural Formula One race in Russia, Hamilton equals Nigel Mansel for the most British wins in F1, and finally Mercedes secured their constructors title for 2014. Nico Rosberg took home second after a troubled start while Williams' Valteri Bottas completed the podium in third.
Prior the race, all drivers gathered at the front of the grid to pay tribute to the critically-injured Jules Bianchi. When all red lights turned green, Rosberg who began in second behind Hamilton, charged towards his teammate at turn two. After getting past Hamilton, Rosberg locked up both front tyres and escaped through the run-off area. The massive front-end vibrations on the tyres prompted the German to dive in for early pit stop. That allowed Hamilton to lead the entire 53 laps of the race without any threats.
The Sochi Autodrom track favoured those with Mercedes powerplants, with Valteri Bottas looking for a second-place finish but was overtaken by the surging Rosberg after the Finn had completed his pitstop. McLaren's Jenson Button and Kevin Magnussen also benefited from their Mercedes engines with both of them making it into the top five.
Disappointment could be felt for Russia's Danii Kvyat from team Torro Rosso as he was out of the top ten after qualifying superbly in fifth. Two retirements were recorded with Caterham's Kamui Kobayashi and Marussia's Max Chilton failed to finish.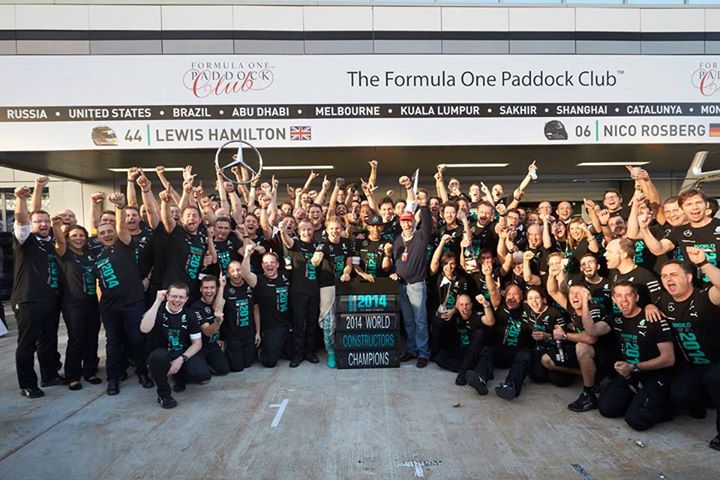 Hamilton now has a 17-points lead over Rosberg with three races to go. The F1 circus takes a short break before back-to-back races in America and Brazil in November before the finale in Abu Dhabi.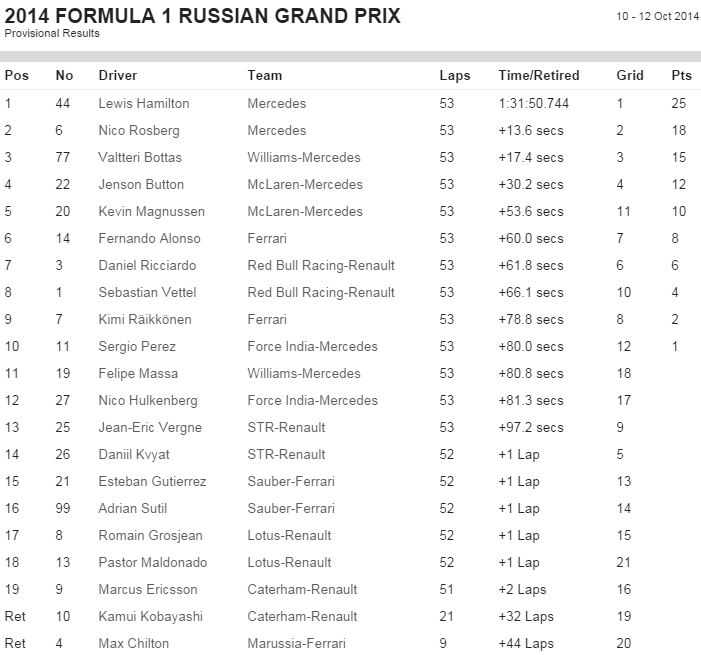 [Image Source: F1, AMG Mercedes Petronas]