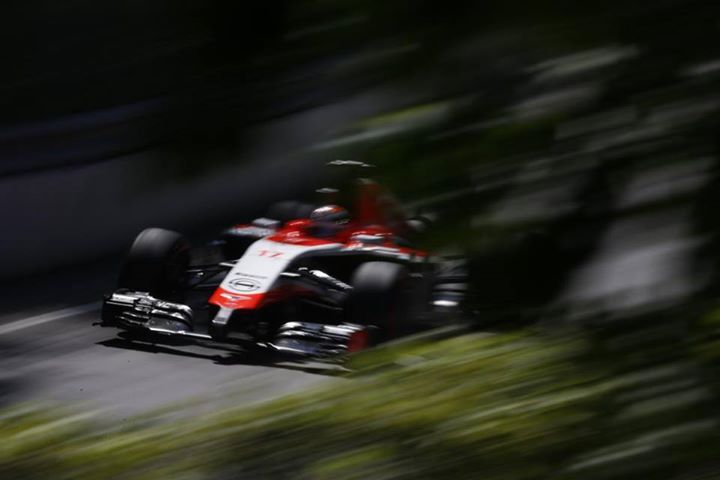 ADVERTISEMENT
It's been days since that fateful weekend in Japan, where Marussia F1 driver, Jules Bianchi, was critically injured following a terrible crash with a recovery vehicle. This weekend marks the inaugural F1 race in Russia, and the mood over there is everything but jovial, with each driver is thinking about Bianchi.
Felipe Massa admitted during Thursday's press conference that last week's race at Suzuka was his worst race of his F1 career. Massa, a veteran in F1 for over 12 years, had a serious head injury following a race incident in Hungary in 2009, where he was struck in the head by a broken suspension component from another F1 car.
"For me, it [Suzuka] was the worst the race of my life," the Brazilian said. "It was a really bad race and worse than the race of my accident as I didn't remember that anyway. It is so difficult as every day you are just thinking about Jules and it will be a very difficult weekend for all of us."
Perhaps the person who's hit the hardest is Adrian Sutil, whose car was in the midst of extraction by the tractor when Bianchi's Marussia hit it at turn 7 at Suzuka. "We will race for him", he said.
Not all drivers were satisfied with the outcome, with Force India's Sergio Perez furiously telling the press: "I want to hear an explanation from the FIA. We will make sure they will hear us because what happened on Sunday is totally unacceptable. The accident could have been avoided."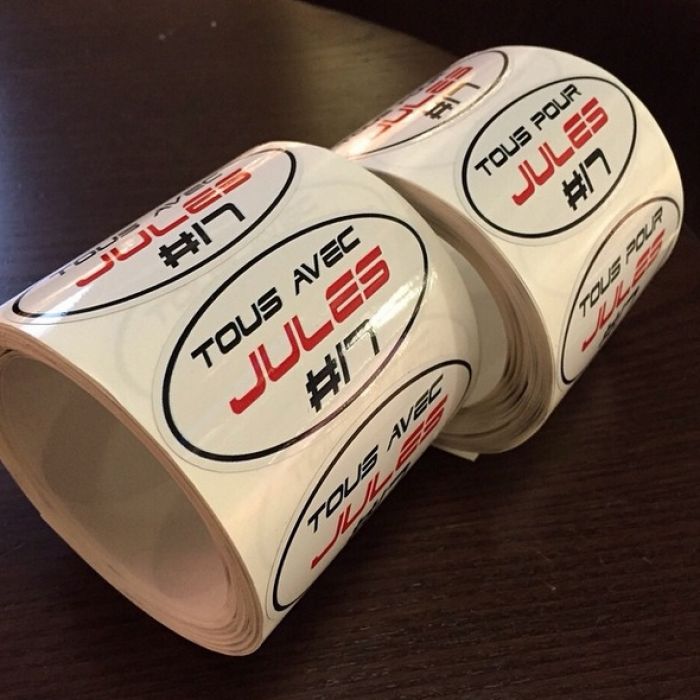 Meanwhile, fellow French driver, Jean-Eric Vergne has made up some special stickers to his fellow F1 drivers to pay tribute to his injured compatriot. The simple, yet poignant sticker that displays "All with Jules #17" will be seen in each driver's helmet in this weekend's race at Sochi.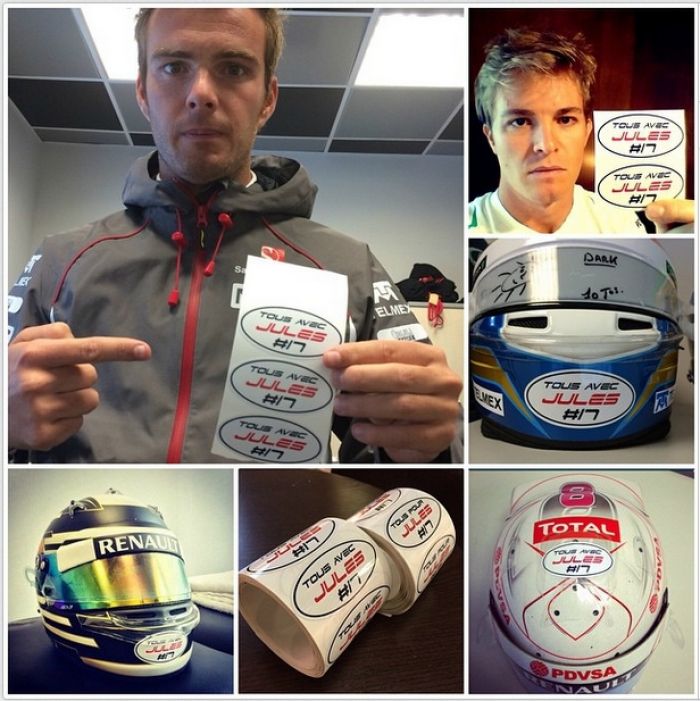 As for now, Bianchi still remains in critical but stable condition at Mie University Hospital, Japan. He is set to be replaced by Marussia reserve driver, Alexander Rossi in this weekend's race as well, although the team has yet to confirm that. Poignantly enough, the Frenchman's name and helmet design still appear on Marussia's garage in Sochi.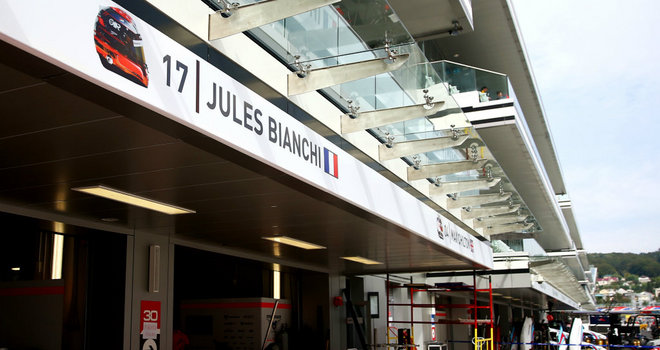 [Source: Sky Sports F1 & YouTube]