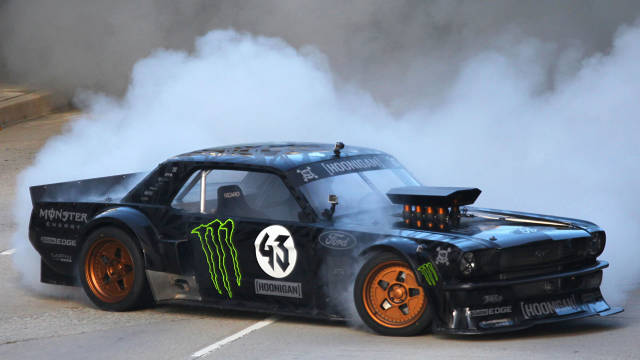 ADVERTISEMENT
It's the end of the year and we are weeks away from Ken Block's annual "hoonfest" video – Gymkhana 7. After years with the Subaru Impreza and the Ford Fiesta, this year we will see Block driving a rather different car – a classic Ford Mustang.
The classic mid-60's Mustang with Monster livery was spotted filming on the streets of Los Angeles recently. Judging from the images, expect a very different Gymkhana video from Block like we've never seen before. Last year's Gymkhana 6 was Block's back-to-basics style after all the outrageous stunts he did from the past and got a rather mixed reception from fans and critics.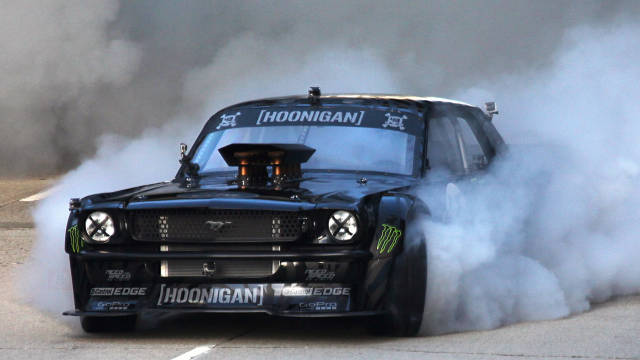 The tyre-smoking Gymkhana 7 video should due to arrive by November.
[Source: Road & Track]