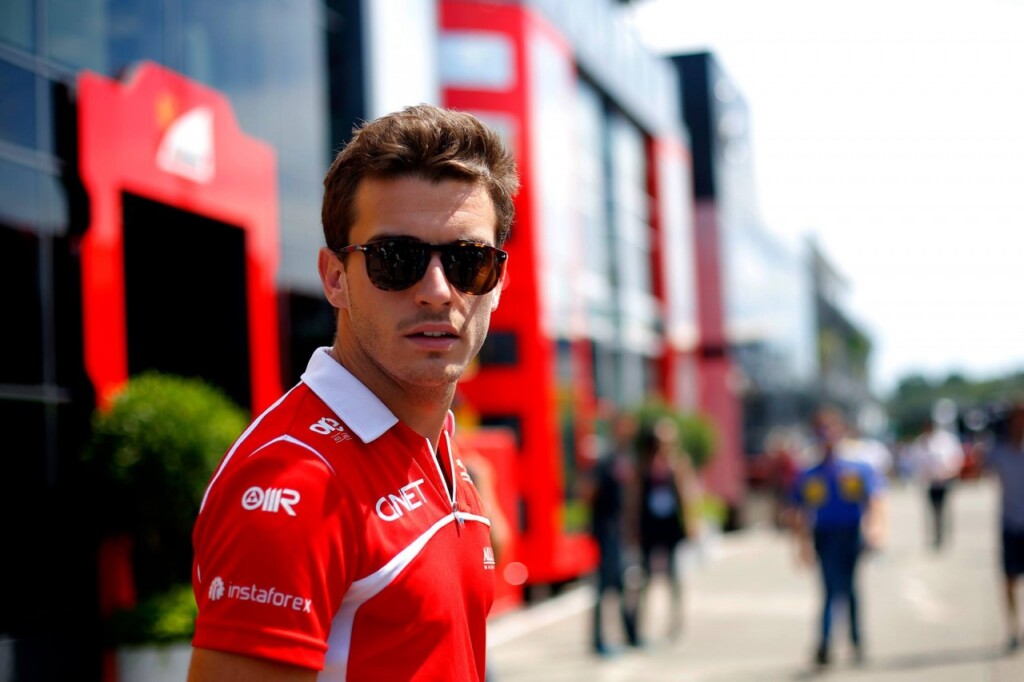 ADVERTISEMENT
Marussia Formula One driver Jules Bianchi has suffered a severe head injury following a terrible race accident during the Japanese Grand Prix. The Frenchman was reportedly unconscious after crashing into a tractor, which was in the midst of recovering the Sauber of Adrian Sutil, who had crashed earlier at that same spot. The race was cut short by 9 laps from the original 53 following that horrific accident.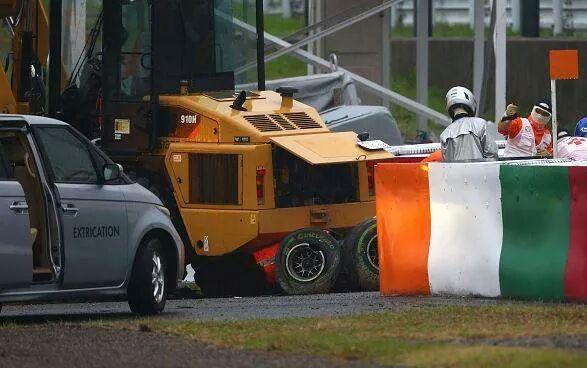 The incident occurred on lap 42 when Adrian Sutil's Sauber aquaplaned into the barriers. While Sutil escaped unhurt and the recovery vehicle was deployed to remove the car, Bianchi's car suffered the same fate, but this time his car hit the tractor. The damage was extensive and viewer discretion is advised at this link.
We have also found an amateur video where the violent crash was recorded. Just like the link above, it is not for the faint hearted.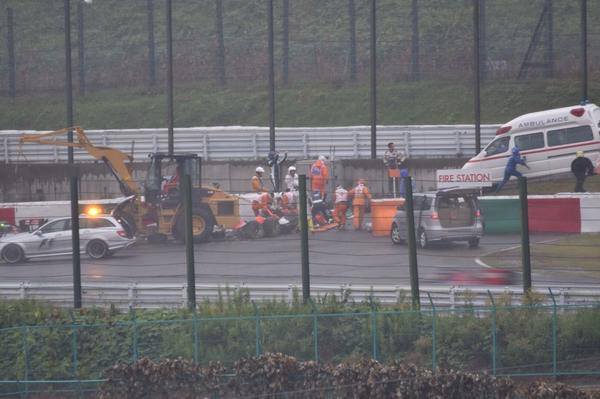 An FIA spokesman said Bianchi had been taken to Mie General Hospital by ambulance. The helicopter was not used due to the bad weather conditions. After underwent surgery, he is now reported to be in a critical but stable condition.
The following below is the media statement by Marussia regarding this incident:
"Following the accident involving Jules Bianchi during yesterday's 2014 Formula One Japanese Grand Prix at Suzuka Circuit, the Marussia F1 Team would like to acknowledge the huge outpouring of support and affection for Jules and the Team at this very difficult time.

"With regard to the communication of information concerning Jules' medical condition, we will respect, and be guided by, the wishes of the Bianchi family. Together with Jules' care, they will remain our highest priority. Therefore, we would ask for patience and understanding with regard to further medical updates, which will be communicated in conjunction with the Mie General Medical Center in Yokkaichi, where Jules is being treated, when they feel it is appropriate.

"Representatives of the Marussia F1 Team and Scuderia Ferrari will remain at the hospital to support Jules and the Bianchi family."
The race was won by Mercedes's Lewis Hamilton, but the podium celebration was toned down following that accident. It was also reported that all F1 drivers were at the hospital after the race to visit their fellow driver. Tributes were pouring as seen on each driver's Twitter page. The one below is from Ferrari's Fernando Alonso.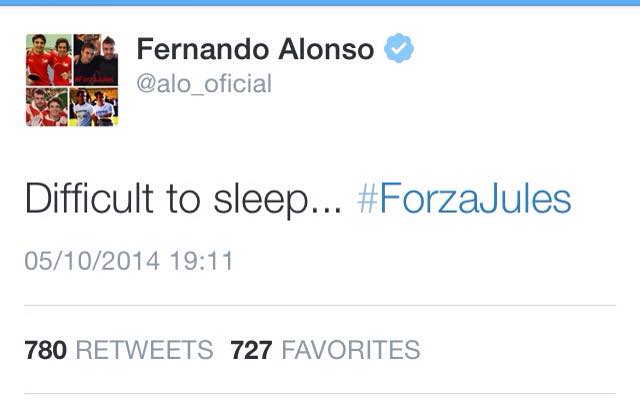 Jules Bianchi started his F1 career last year with Marussia and scored his first points with his ninth-place finish in Monaco this year. The talented young Frenchman is a favourite to join the Scuderia Ferrari in the near future.
Our thoughts are with Jules Bianchi and his family and friends at this difficult time, and we will update if there's any progress.
[Image Source: Sky Sports F1]