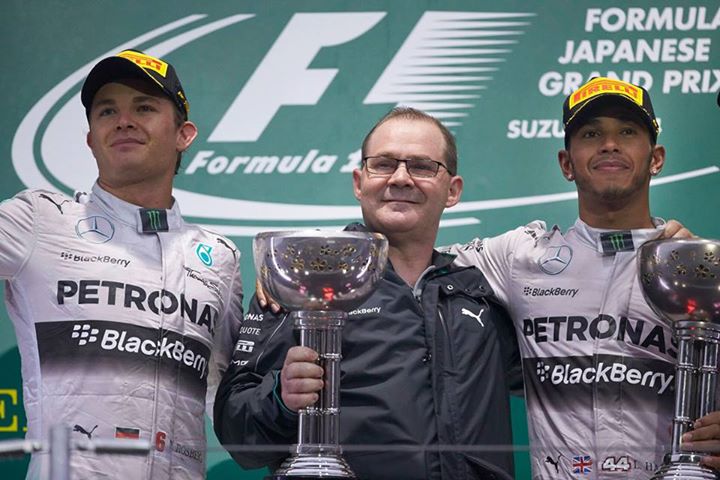 ADVERTISEMENT
Lewis Hamilton was victorious at a wet race in Suzuka, but his victory was overshadowed by Jules Bianchi's horrific crash that shortened the race. Nico Rosberg settled for second while Sebastian Vettel, who dropped a bombshell by announcing his leaving the Red Bull Racing squad a few days ago, secured third place.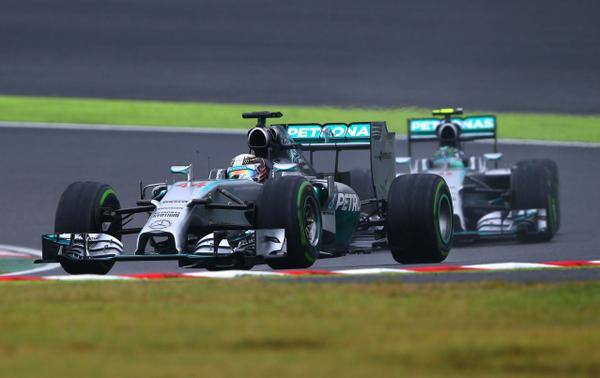 As Typhoon Phanfone threatened the race weekend, the race was started in wet conditions, prompting the race to start with the safety car. Three laps later the race was halted due to the horrid track conditions. The race resumed fifteen minutes later with the safety car leading the race for a couple of laps before the race resumed normally.
When the race went back to full swing, Hamilton, who qualified in second behind Nico Rosberg, attacked his German team mate, but couldn't find the opportunity to pass him. However, it was until the mid of the race that Hamilton found his opportunity when Rosberg's tyres were fading. Hamilton overtook Rosberg towards turn one on lap 29.
Meanwhile, Jenson Button, who is well known for his racing skills in changing weather conditions, was the first driver to pit at lap nine, which rewarded him third place at one time. However, the faster Red Bulls overtook the Briton.
As the track became more challenging towards lap 40, Sauber's Adrian Sutil went off-track at turn seven, prompting yellow flags to put the race under caution. It was a lap later when Marussia's Jules Bianchi lost control at turn seven and crashed into the recovery tractor that was being used to remove Sutil's car. The safety car was deployed together with the race ambulance before the race was red-flagged for the second time, putting the race into a premature end in the process.
Ferrari's Fernando Alonso had a terrible weekend when his car died on lap four following an electrical problem. Meanwhile, Kimi Raikkonen's disastrous pitstop put him out of the points scoring position.
The result in Japan allowed Hamilton to extend his lead to 10 points over Rosberg, with Ricciardo in third followed by Vettel. Mercedes are on the brink of clinching the 2014 constructors' championship and could become this year's constructor champion should Mercedes make 1-2 finish at next week's race, the inaugural Russian Grand Prix.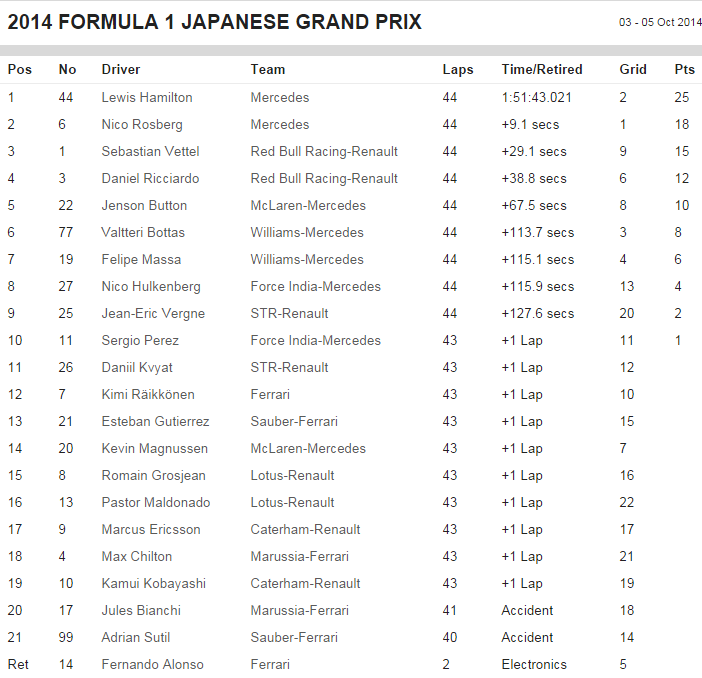 Meanwhile, our thoughts are for Jules Bianchi and his family, and we do wish for his speedy recovery.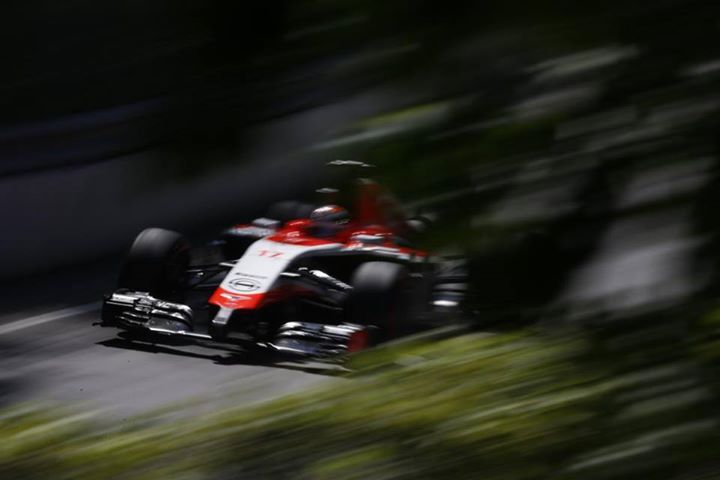 [Image Source: AMG Mercedes Petronas]