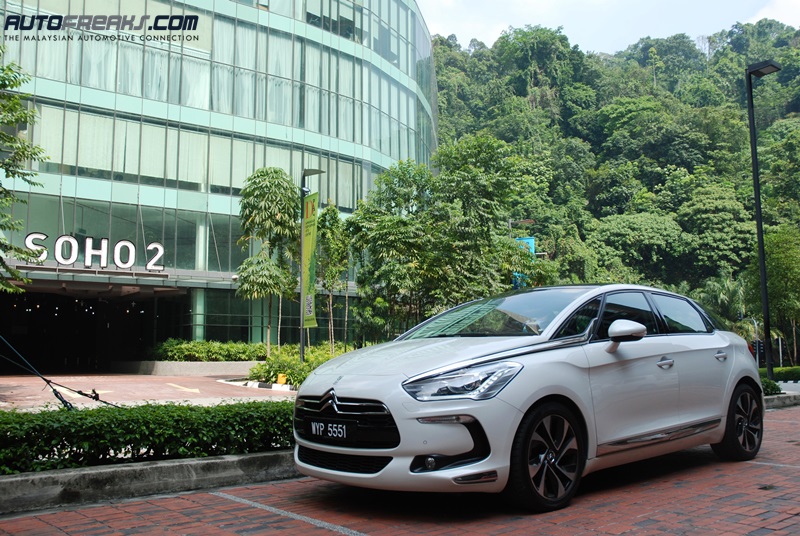 ADVERTISEMENT
After already exceeding expectations in the supermini segment with the DS3, and combining the style of a coupé and the flexibility of a five-door hatchback with the DS4, Citroen has come up with yet another quirky compact executive targeting premium brands like Audi A4 and BMW 3 Series called the DS5.
I have to admit that the Citroen DS5 is one drop-dead gorgeous car that would make anybody go oooh.. and ahh..every time it passes by on the street. But wait a minute, is this a hathcback, a sportwagon, a crossover or an MPV? The DS5's design looks like a morph of all those vehicles, but this is what makes it so distinctive.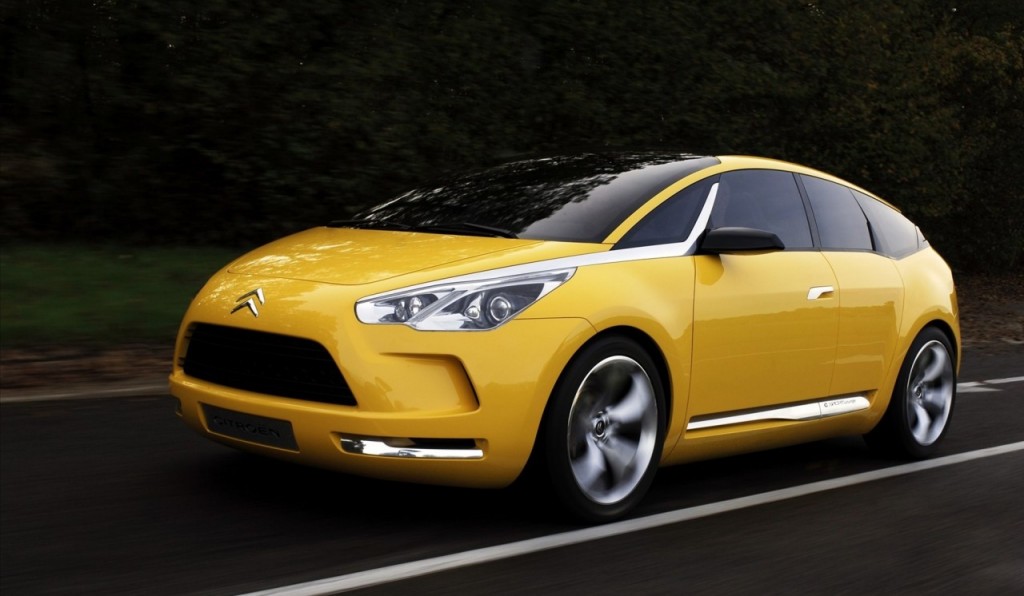 The DS5 styling is influenced by the C-Sportlounge concept car shown at the 2005 Frankfurt Motor Show but when it came to a production vehicle, conversely the DS5 looks more like a concept than the concept car itself! Everybody who had a glance of the DS5 agrees that the French automaker has totally nailed its styling point, and if there is such thing as a car beauty contest, the DS5 would certainly send the rest of its premium rivals home empty-handed and sulking.
Just look at its exterior design alone, its flowing aerodynamic lines, its sleek profile and muscular wheel arches which wrap themselves around the specially designed 18-inch alloy wheels with black gloss diamond-effect, it's so unique, sporty and yet sophisticated. In fact, the stylish alloy wheels are far more elaborate than the design of any typical sedan you see on the road today.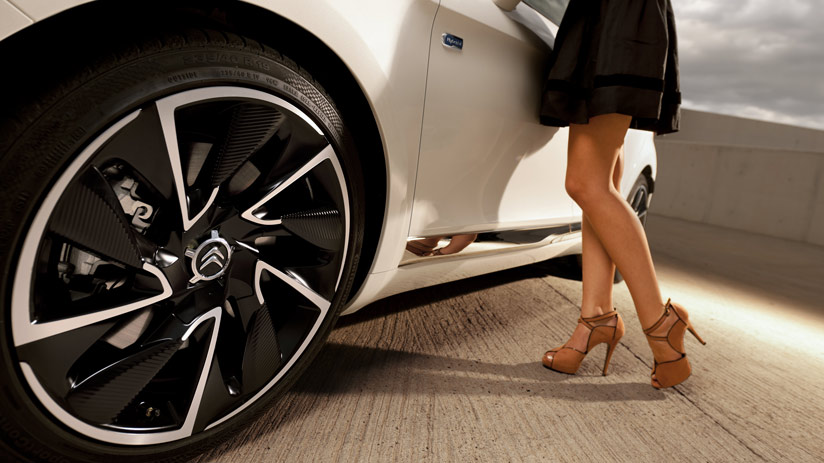 The overall interior is equally fascinating too with an incredible cabin fully consistent with its exterior styling. The driver-focused cockpit features a coupé-like driving position with a near-vertical, multi-adjustable steering wheel and a wide central console. There's an array of buttons, switches, scroll wheels and toggles grouped together on two central consoles; one positioned next to your hip and the other one above the driver's head, just like the one they have inside an airplane's cockpit. Yeah, if you ever had a childhood dream of becoming a pilot, but ended up being a salesman, then you would find this aerospace-inspired cockpit rather amusing… well, maybe for the first few months at least because practicality is not its strong point.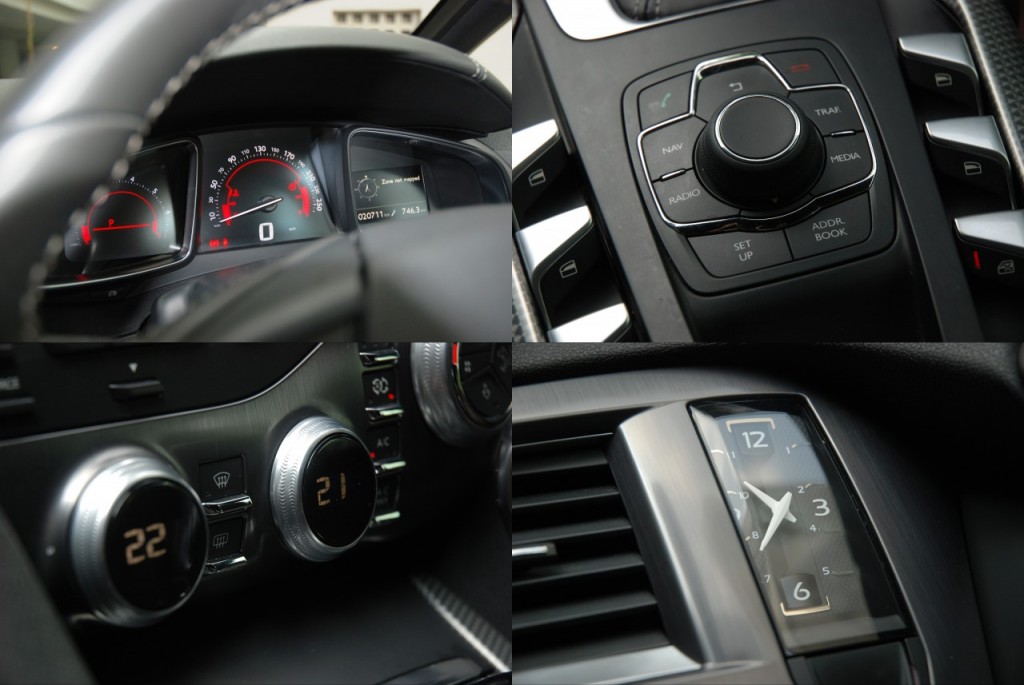 Personally, I think that the DS5 has way too many buttons and switches that seem rather confusing at times and some of them has a very mundane function. For instance, there are three different switches to retract the glass sunroof (two up front and one at the back) and there's more than one switch to adjust the Head Up Display, the lights and several other functions. There's two cup holders located on the side of the door to hold your freshly brewed coffee, but be careful when closing your door because your coffee might spill onto your pants.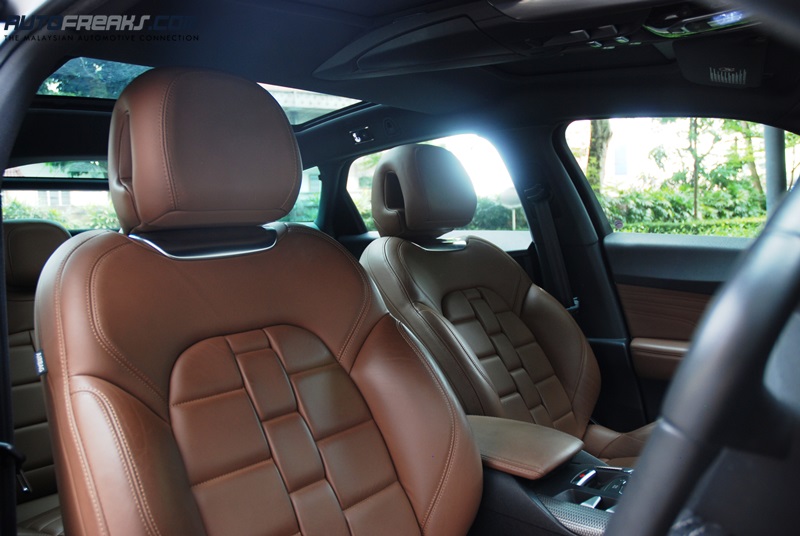 What really amused me the most is the level of attention to detail that you'll be able to find in this hatchback. The DS5 just oozes quality and craftsmanship that's way better than any premium car available in the market. Each part of the interior, right down from the door handle to the steering wheel has been carefully styled, with premium materials such as fine leather and exclusive designs like the 'watchstrap' seat upholstery – a very unique touch by the French automaker.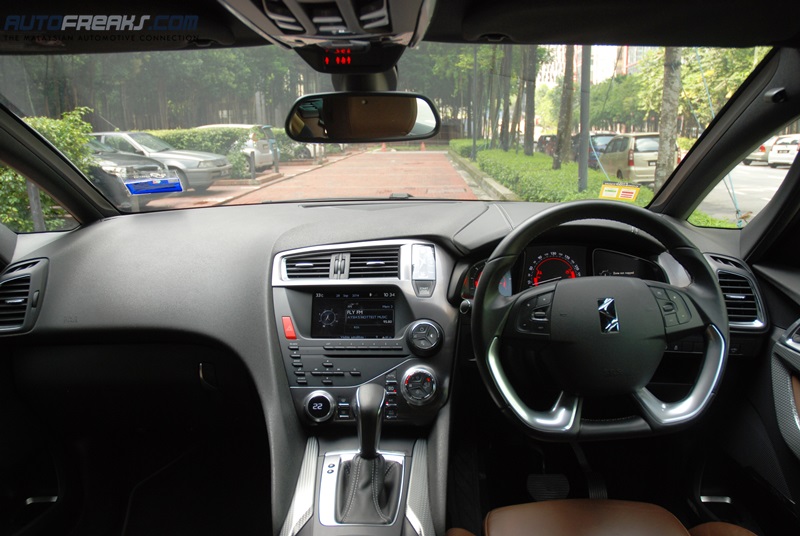 The drivers seat is very comfortable too. It comes with an array of buttons and toggle switches for you to find your perfect seating position like lumbar support, hip support, height adjuster, and oh get this, it even comes with a massage function! It may not be as good as a regular massage chair, but it is definitely something you can say "I bet your car doesn't have a seat massage!" to your friends. While having ample legroom and headroom when being seated in front, some might find the back seat a little cramped because it gets slightly lesser headroom thanks to its panoramic sunroof that takes up the head space. Aside from that, there's quite a bit of leg and shoulder room for two passengers to sit comfortably at the back.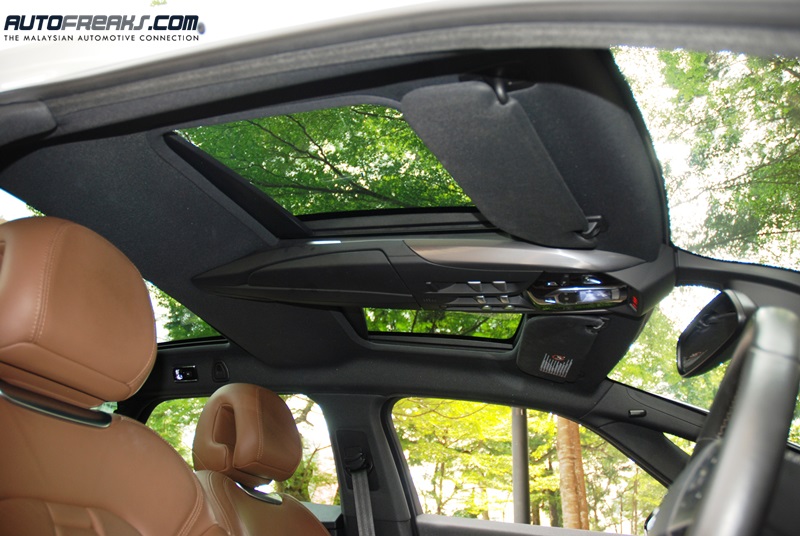 Citroen claims that the DS5 posses a luggage space of a sportswagen with up to 468-litres with the seats up. The rear seats can also be folded to help with larger loads.
When it comes to tech and gizmos, there's a generous number of equipment fitted in the DS5 such a rear-view camera, front fog lamp with cornering function, automatic rain sensitive windscreen, push start button and satellite navigation system available for your driving convenience.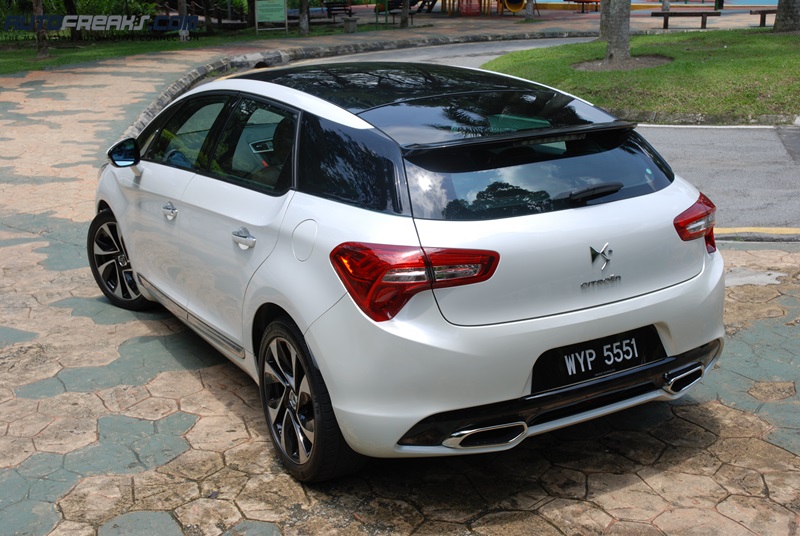 There's only one powertrain available for our domestic market; the 1.6-litre four-cylinder turbocharged engine with a 6-speed automatic transmission that churns out 115kw (156bhp) and 240Nm of torque. 0-100km/h takes a leisurely 9.7 seconds whilst top speed is limited at 202 km/h.
On the road, the DS5 proves to be a very relaxing cruiser with a minimum level of NVH (Noise, Vibration & Harshness) intruding the cabin. It does pick-up with speed well with smooth gearshifts but when climbing uphill or under hard acceleration, the gear change gets a tad slow and clumsy.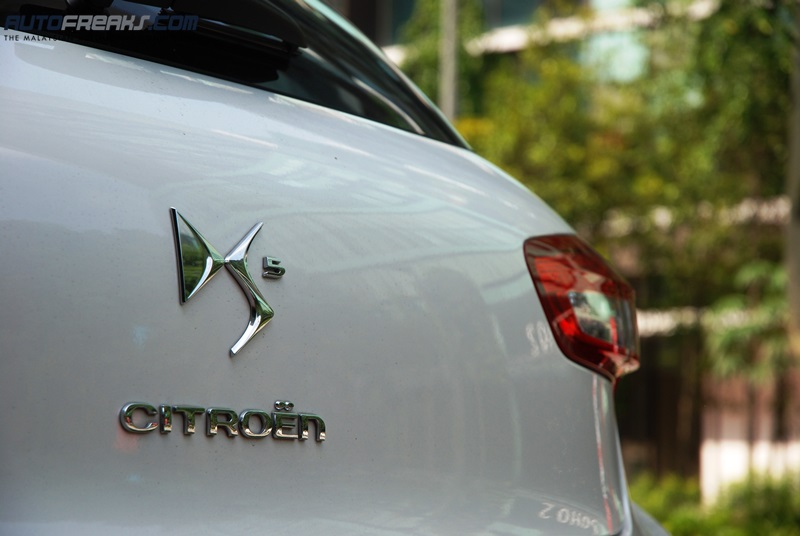 However, I noticed that there was way too much steering kickback every time the car encountered a significant bump, pot-hole or road imperfection. While the stiff suspension set-up invariably keeps the car well-poised and stable on twisty roads, the DS5 doesn't feel 'sporty' to drive at all because the steering feels a little wobbly and light even as speed increases, with minimal 'feedback'.
The overall all-around visibility from the inside of the DS5 isn't that good either. It's fairly limited, especially the rear and it almost feels like you are driving a low-slung coupe due to its sloping roof-line design. Moreover, the split A pillar is a little too thick and it widens the blind spot area. While body control is not as bad as driving a truck, its overall handling is certainly not worth boasting about.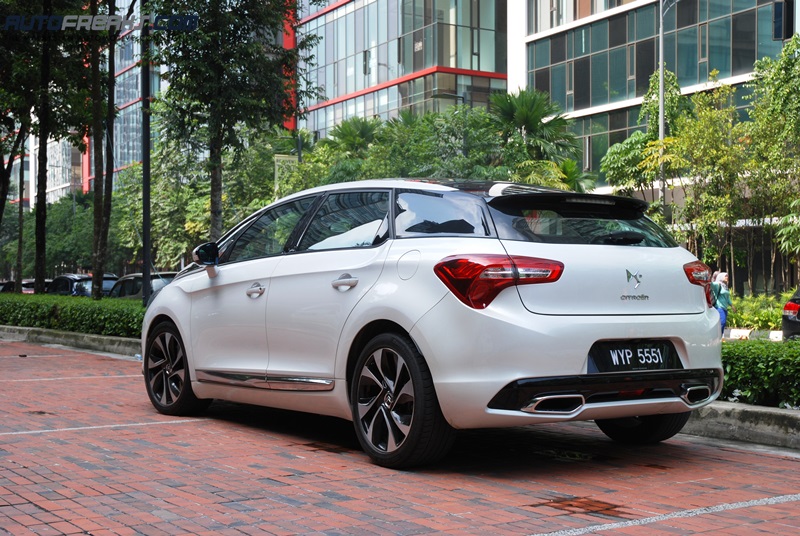 Fuel economy is very important these days as the price of petrol has increased (again!) and motorists will seek alternative ways to save on their monthly petrol budget. Citroen claims the DS5 returns a respectable 10.3-litres/100km in city mode, 5.6-litres/100km on highway driving, while 7.3-litres/100 combined (highway and city driving). Although these figures show that the DS5 might not be the most economical hatchback in the market (if you count hybrids and electrics as well), it does not thirst for fuel either.
At RM195k, do you think the Citreon DS5 is value for money? Before you're quick to judge, let me remind you what defines the words 'creative technologie'. It is the ability to produce or create something unusual and original. And just like fashion, it does not have to be practical or convenient, but it is more about being unique and innovative. The DS5 might not be the most practical car on earth, nor the fastest car on track but the company certainly knows to define "creative technology" through its avant-garde design and its futuristic sci-fi inspired cockpit.
But if you're willing to try something new, and are also willing to forego a few shortcomings in lieu of incredible and extremely desirable styling appeal, then I'd salute you having the guts to be bold and different! Unlike the models below wearing clothes you probably never would, the Citroen DS5 is certainly not a car for everyone; it's definitely not for the masses, but rather for those who hanker for something unique and different. In that respect, amongst a sea of ubiquitous sedans, the DS5 stands out, loud and proud.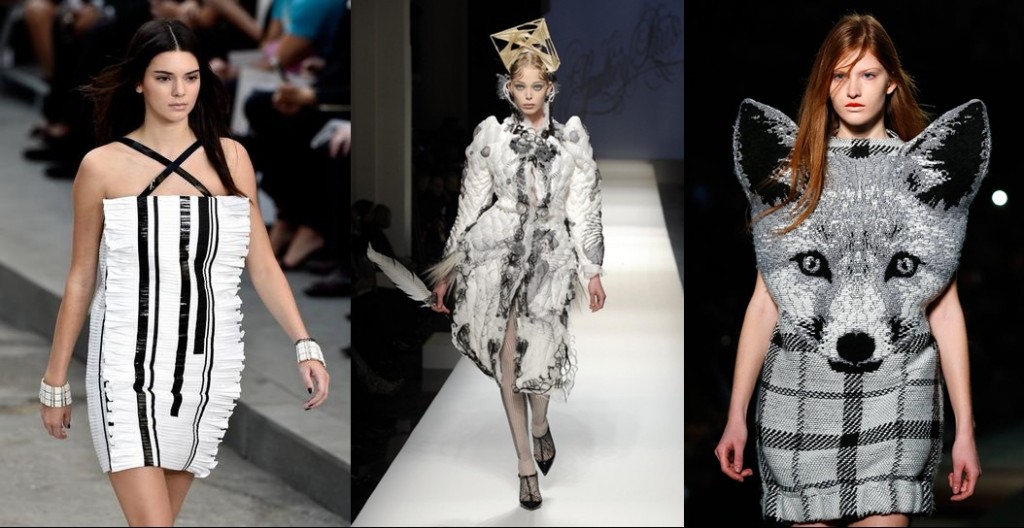 SPECIFICATION: Citroen DS5
Engine: 1,598cc , in-line four-cylinder direct-injection turbocharged
Max power: 154hp  @ 6,000rpm
Max torque: 240Nm @ 1,400rpm
Transmission: 6-speed automatic, front-wheel drive
0-100km/h: 9.7 seconds
Top Speed: 202km/h
Turning radius between kerbs (m): 11.2m