Right after riding a wave of success with the new and successful Iriz compact hatchback, Proton surprised everyone by unveiling the compact crossover variant of the Iriz – The Iriz Active. The prototype was revealed by Proton Chairman, Tun Dr. Mahathir and Proton Chief Designer, Azlan Othman, to the media during the second and final day of the "Alami Proton" event last weekend.
ADVERTISEMENT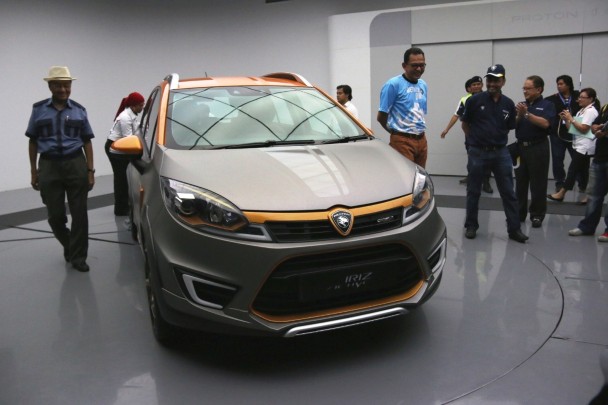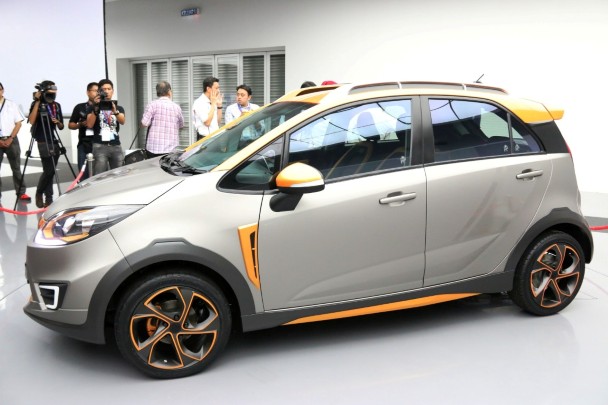 The active range is set to be Proton's new range of trims that sets apart of Executive, Premium and Standard. The "Active" moniker also suggest it will make way for Proton's possible range of crossovers, as it will be recognizable from its high ground clearance and distinctive aesthetics.
The obvious difference between the normal Iriz and this Iriz Active compact crossover are the higher ground clearance and funkier exteriors, courtesy from the inputs of Proton's internal designers at Proton Design. The concept unleashes its stealthy theme with the "Earth Grey" colour with matte finishing were applied in most of the car's body, complemented with metallic Orange Zest on some parts and lines on that car. The concept also adds roof rails and rear tow hooks, telling the audience that this car is suited for those who seeking an active lifestyle.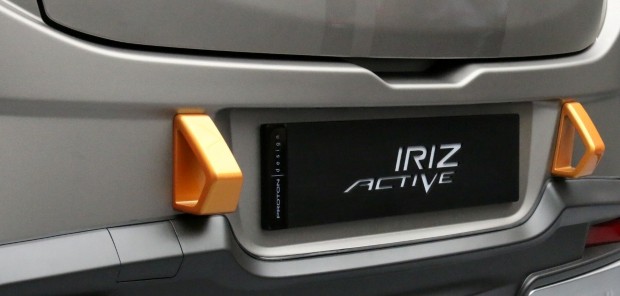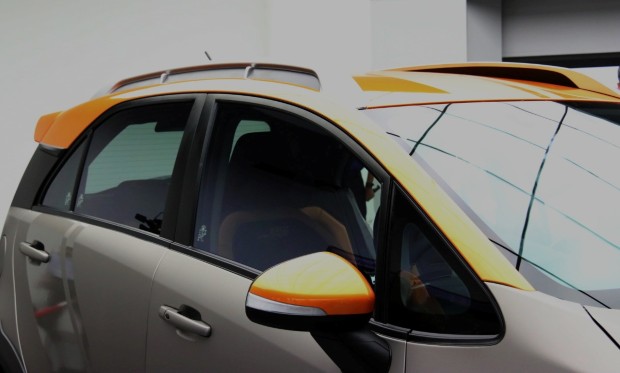 It gets better inside as new technologies, courtesy from the collaboration between Proton and Korea's LG, were included in this concept. Modern instrument panels such as central LCD touchscreen and LCD Meter Cluster were spotted, hinting what drivers will see on the driver's seat in Proton's future models. The Nexlide Lighting System, LG's interpretation of next generation LED lighting tech, were spotted in this concept too.
Safety in Proton cars is set to go an level higher with LG's Autonomous Emergency Braking System (ADAS), an active safety system similar with the ones from Volvo and Mercedes-Benz. The ADAS will be integrated with the Digital Overhead Console, allowing the car the scan for obstacles that could threaten the car. In fact, LG engineers were kind enough to demonstrate the ADAS on the Iriz exclusively to yours truly, which we will post it on AF very soon! Trust us, it's good!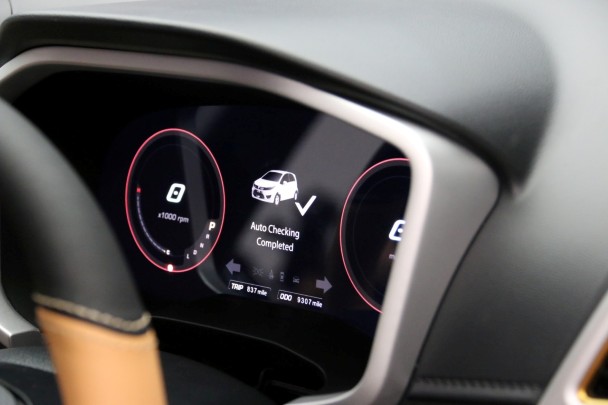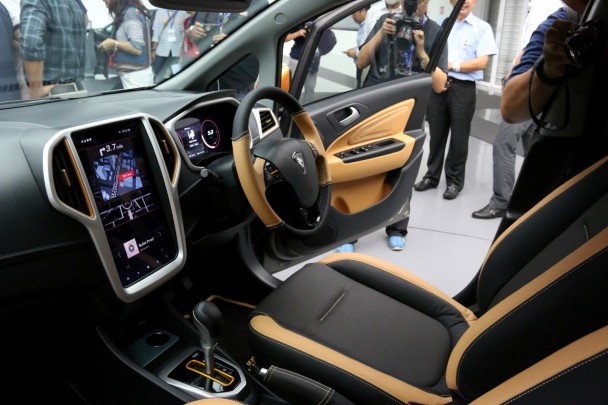 Other tech goodies inside including Integrated Air Purifier, which acts as an air ionizer and cleans the air on the interior, and wireless charging with improved EMI reliability and integrated NFC.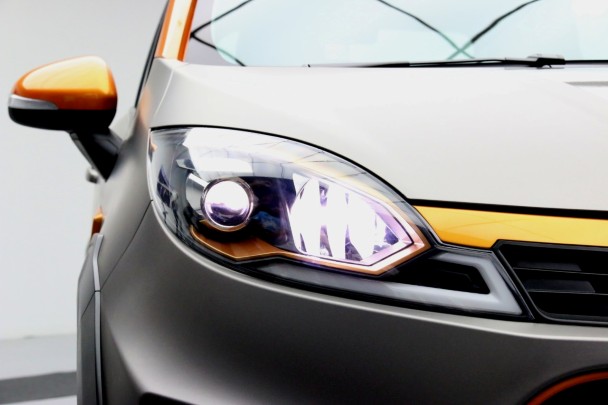 While the design itself determines a potential winner for Proton, Proton didn't disclose any info on revealing when they will put this car into a reality. Hence, they are gauging the public's view determining if there are any solid interest on the Iriz Active compact crossover. So, what do you think of this, should Proton proceed with a car that will compete with Ford EcoBoost and Peugeot 2008?
Come to think of it, this could be a great response from Proton to GWM's cheeky post a couple of days ago!