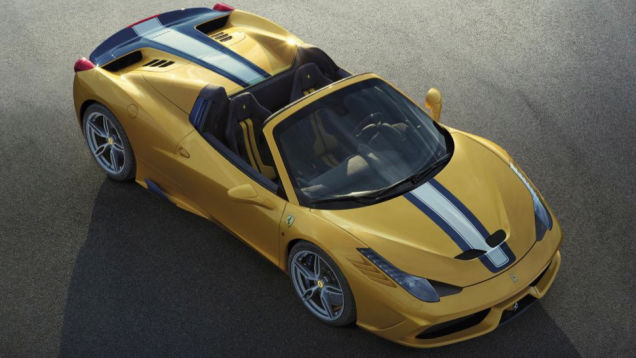 ADVERTISEMENT
There's another new "Speciale" for the Ferrari 458, in the form of the 458 Speciale A, which is set to be revealed at next month's Paris Motorshow. In case you are wondering, the "A" here stands for 'Aperta', which is Italian for 'open'. It could mean "Air" since this is the convertible version of the 458 Speciale. The car is built as what Ferrari quote "a celebration of the dazzling success of the various versions of the 458".
The 458 Speciale A retains the similar 4.5-litre V8 engine from the 458 Italia, with a maximum power output of 597bhp at 9000rpm and maximum torque of 540Nm at 6000rpm. Performance figures are similar as well, but in case you're wondering, 0-100km/h is achievable in 3 seconds with the top speed of 323km/h. This car also shares the similar track time of 1min 23.5sec lap time at its Fiorano test track with the Speciale coupe.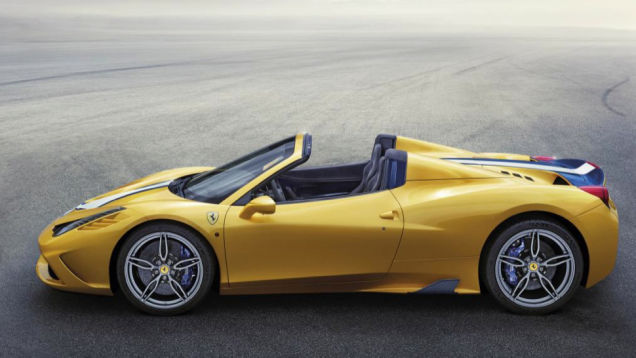 As the 458 Speciale A is quintessentially the Spider version of the hardcore Speciale coupe, it uses an aluminium retractable hardtop that deploys and retracts around 14 seconds, should the driver wants to experience some air.
But exclusive to this 458 Speciale A is the blue carbonfibre on the interior, complemented with yellow Alcantara seats with contrasting stitching and 3D technical fabric. The car's yellow livery with a blue and white central strip makes it the best looking Ferrari in yellow.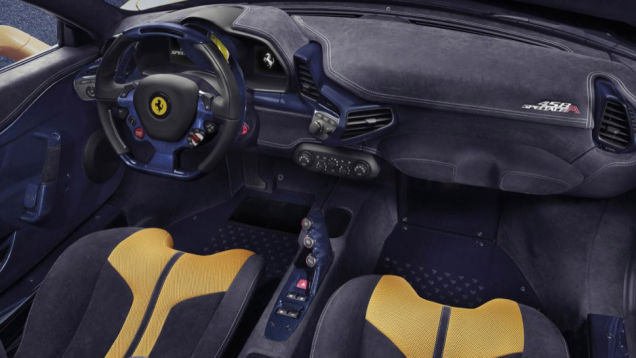 Only 499 of this bespoke units will be made, but no price has been revealed. But judging with the RM1,238,800.00 introductory pricing of the 458 Speciale coupe by Naza Italia (excluding taxes), expect to pay more than that aforementioned figure.
[Source: Autocar UK]