For me, it all started when I was looking for a replacement daily-driver almost two decades ago, whilst still helming a notable monthly motoring publication.
ADVERTISEMENT
My associate editor at the time, Denis (it's all his fault, and I credit/blame him till this day) suggested I go with him to have a look at an Alfa Romeo 155 2.0 Twin-spark (it's the model in red below, but this is not the actual car I'm referring to of course)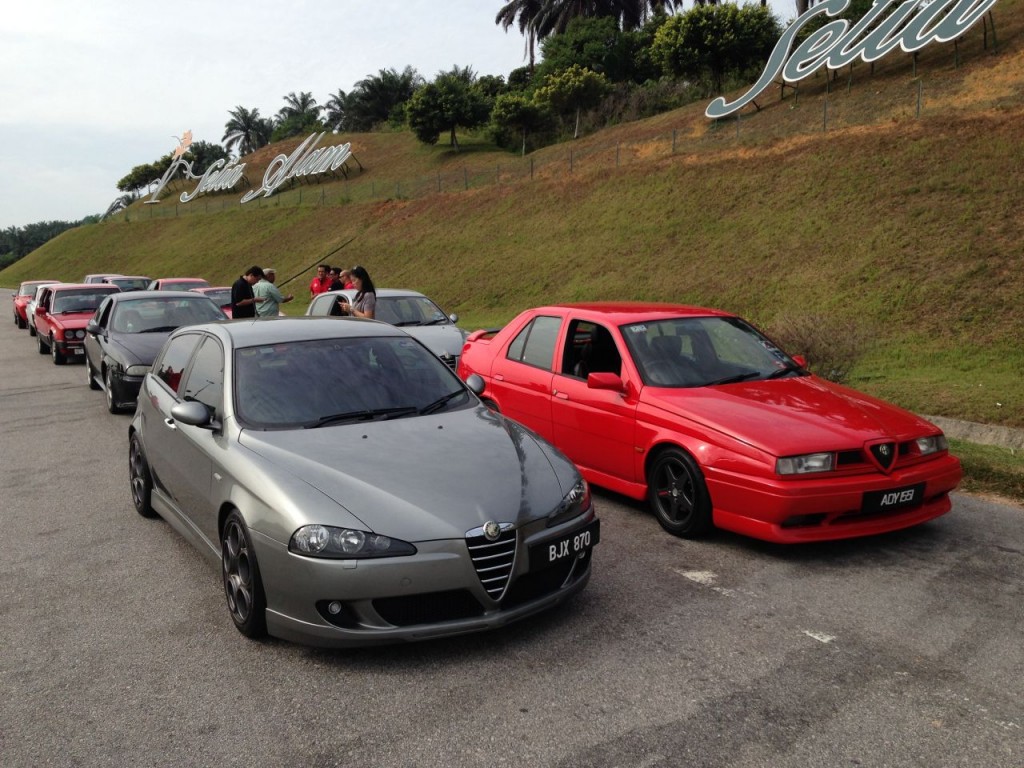 I must admit, up to that point in time, my knowledge of the brand was 'vague' to say the least. Having been in the motoring journalism line for a few years already, I'd heard all the good and not-so-good stories from Alfa Romeo owners, who, for better or worse, happen to be the most passionate car enthusiasts I'd ever met. That still rings true till this day, by the way.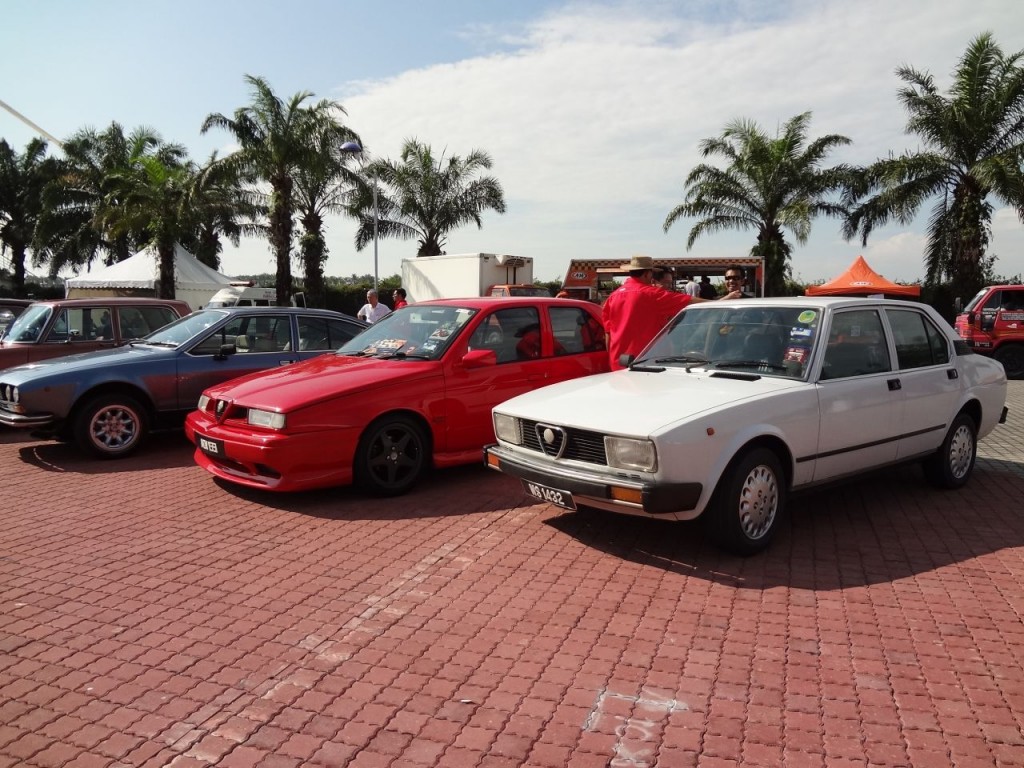 When Denis – who owned an Alfa Romeo 146 at the time – and I finally got round to viewing the 155 for sale, I was not impressed when I first saw the car. It was painted a horrid shade of original metallic light gold, undoubtedly done so by the importer to attract certain buyers who think that the colour represents 'wealth'. It really didn't make a good-first impression.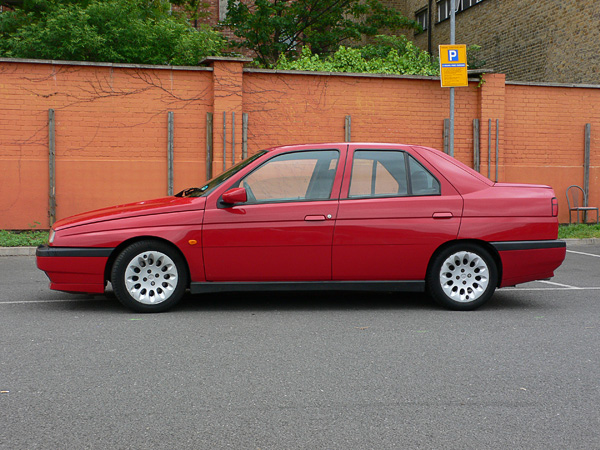 It looked like a door-stop actually; its 'wedge' shape design (above) looked like it'd been styled with a ruler and pencil by someone seriously allergic to curves. It had a big-ass and a pointy-face, and it appeared like the front had been designed by one person, whilst the rear by another, and then stuck together. I was actually ready to turn-tail and run. But then Denis said two words that changed my life forever; "Drive it" he said.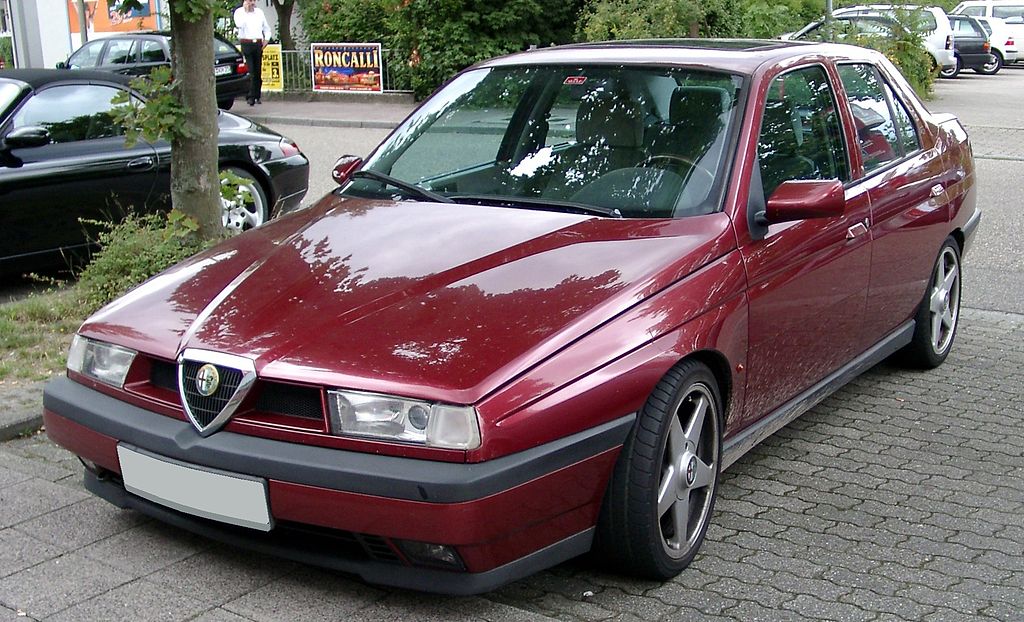 I decided it was the polite thing to do, so I grabbed the keys from the owner. It was a nice key, with a red-head, embossed with the familiar 'serpent and cross' coat-of-arms AR logo. I did like the interior right away though. It had snug semi-bucket seats with red lining, a leather-wrapped Momo steering wheel (with airbag!) a bunch of gauges (my biggest gripe with latter day cars are the lack of proper gauges) and a futuristic 'digitized' climate control system.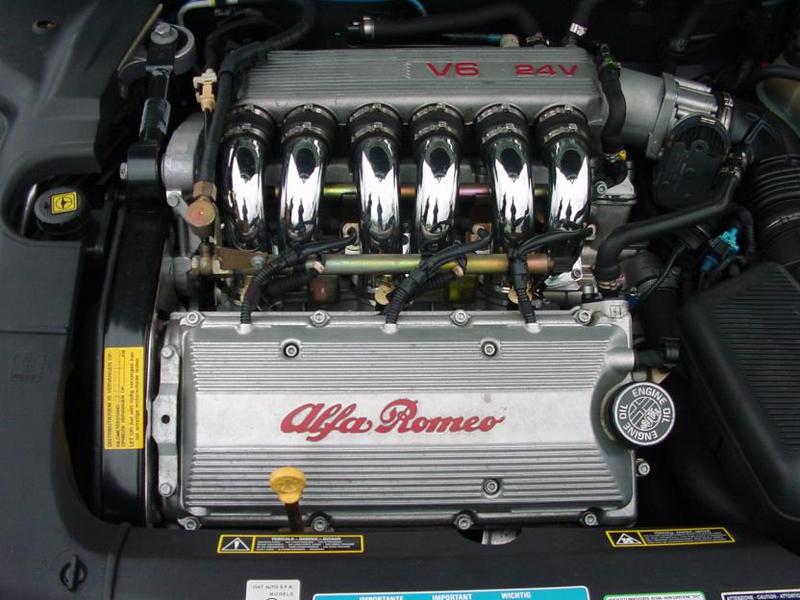 I then made the mistake of inserting the key into the ignition and firing-up the engine. As any car enthusiast will tell you, the cuore sportivo or 'sporting heart' (okay, engine!) of an Alfa Romeo (photo above is for reference only, it's not the actual engine in the 155 I tested) sounds like nothing else out there in the automotive realm, and I'd just gotten my first taste of it… The 155's in-line 4-cylinder, 2.0-litre twin-spark, DOHC 16-valve roared to life and settled to low-rumble; a raspy guttural growl.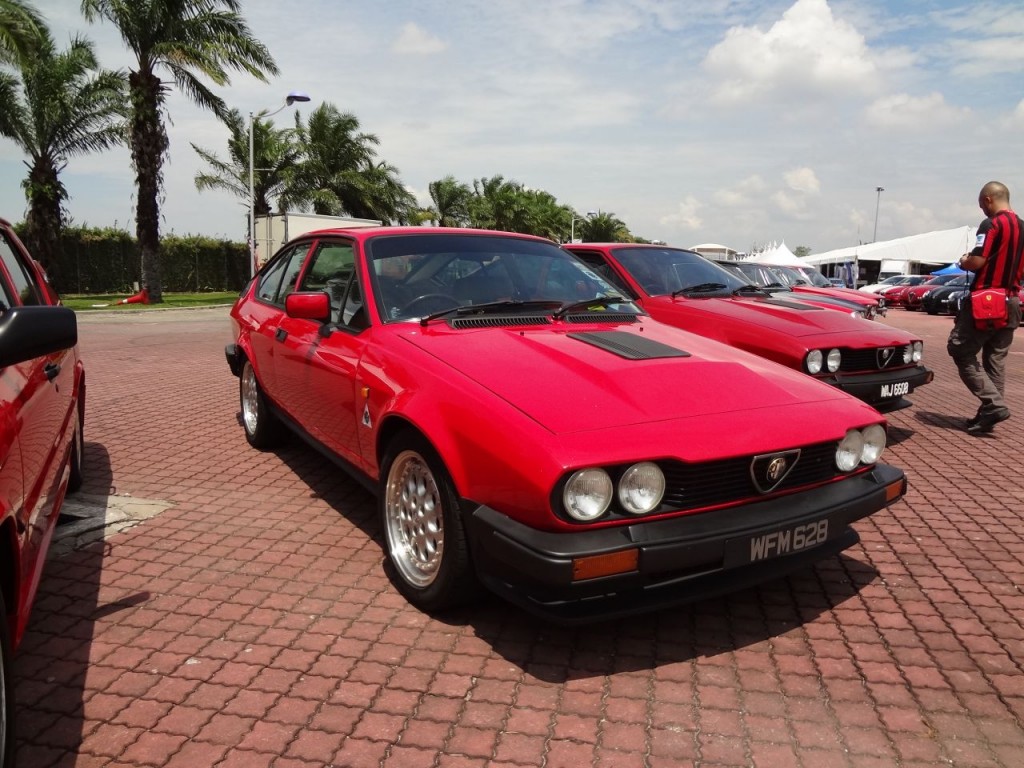 Till today, Alfa Romeo owners will attest that the mere 'sound' of an Alfa engine waking-up (like the one in that gorgeous GTV6 above) makes you want to go for a drive, and that's exactly what I did. Engaging first gear, I set-off. Quiet and unassuming at first, this wedge just purred along, and it was only until I reached the highway that the transformation from '4-door family sedan' to 'stark-raving-Italian-beast' began. The engine was so eager and willing to rev, I could not believe how fast triple-digit speeds were reached.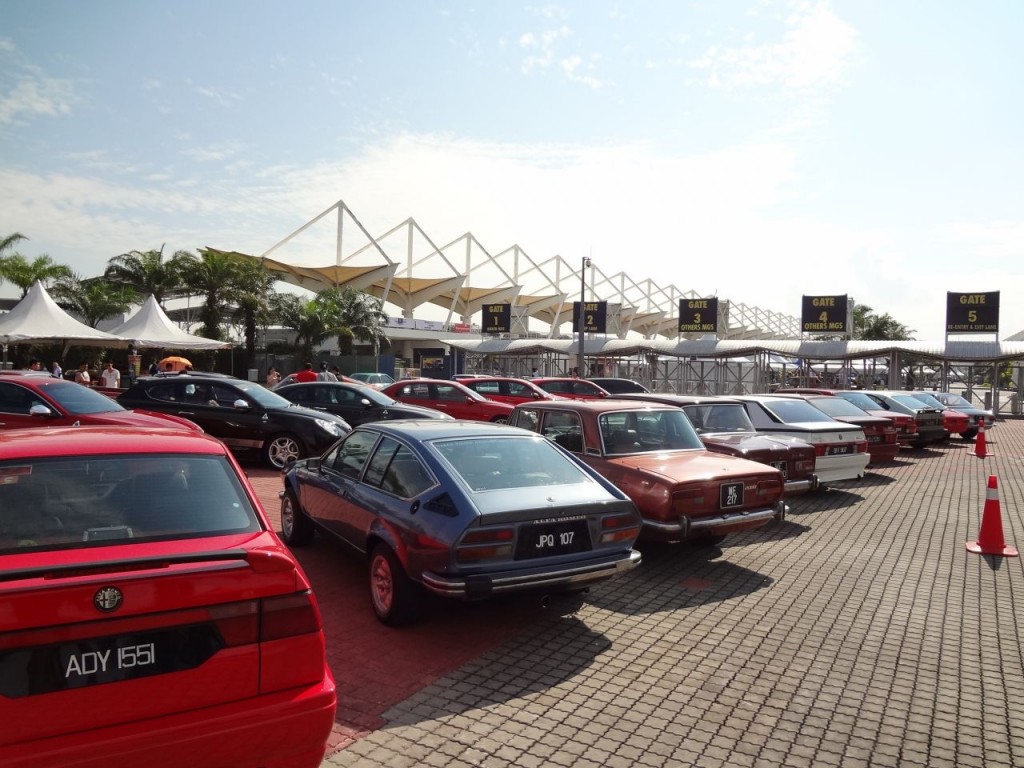 And the sounds emanating from under the bonnet up-front and out the muffler in the back were beyond exquisite. The car felt 'alive' and just begging to be taken for an even longer drive. Gunning the engine almost to redline in every gear, I was 'sold' before I even reached fifth. The close proximity of the pedals allowed slick heel-and-toe moves while shifting, and despite the aforementioned rear proportions, it felt exceedingly stable during cornering and at speed. Getting back to where the rest were, it was hard to hide the grin on my face, and upon getting out, I just looked at Denis and he said "Told you". I bought it on the spot. Upon closer inspection, I even started to like its 'wedge' shape; those flared wide-body arches, the way it sat 'squat' and purposeful to the ground…today, I still reckon it's one of the most enduringly beautiful cars ever created. A timeless design.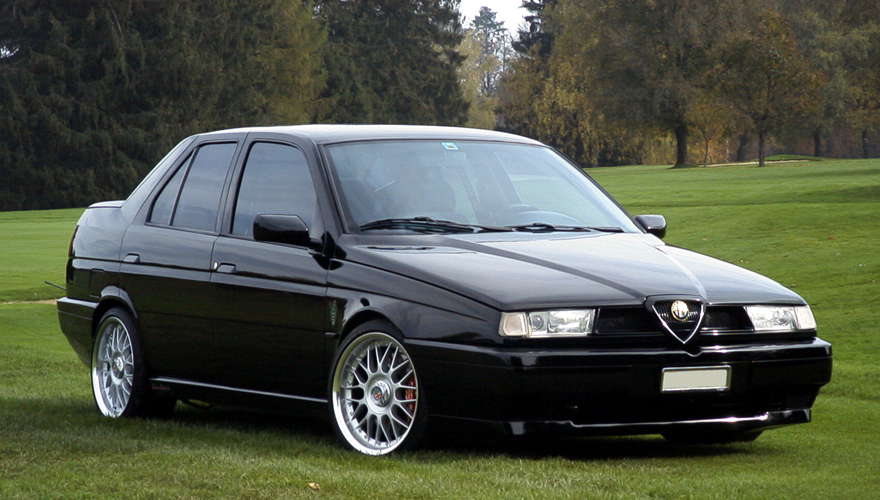 And thus began my love-hate relationship with this infamous Italian brand, an affair which has lasted almost two decades…an affair which recently came 'full-circle'. But first, let's find out why I also hate the brand…
The Alfa Romeo brand has had a tumultuous history in Malaysia. From its Alfettas and Giulias being used as police cars (below, and that particular cop car is still running, owned now by my friend Scaniaman Ovlov) in the 70's to the early importer days of City Motors and later Milan Auto, the one mitigating factor that has allowed the brand to survive till this day are the exceedingly loyal and passionate local Alfa Romeo fans, better known as Alfisti.

They number in the thousands judging from the ever-increasing number of social media sites and local forums dedicated to the marque, and it's only because of this, that the brand hasn't done a Mahindra in Malaysia, e.g. disappear completely.
When SDAI or Sime-Darby Auto Italia took over the role as official importer and distributor of Alfa Romeo in Malaysia in 2005, I breathed a huge sigh of relief, as there seemed to be a glimmer of hope for the brand to persevere yet again. I even organized a gathering of classic Alfas at the SDAI premises some years ago, its turnout is still being talked about till this day. I guess many die-hard fans of the brand were also relieved that a huge conglomerate like the automotive division of Sime-Darby would be in charge of the marque, with proper sales and aftersales backing, there was finally a place for Alfisti to call 'home'. If that sounds familiar, it's because I used those exact words in my article when SDAI was first established, so yeah, I just plagiarized myself.
It has been eight years since then and this year began badly for Alfa Romeo, when SDAI announced that it would be relinquishing the franchise rights for the brand at the end of 2013, casting the marque yet again into uncertainty. SDAI will still honour warranties and scheduled maintenance / aftersales for its customers who bought cars which SDAI brought in during its tenure, however, it won't be bringing in anything new anymore.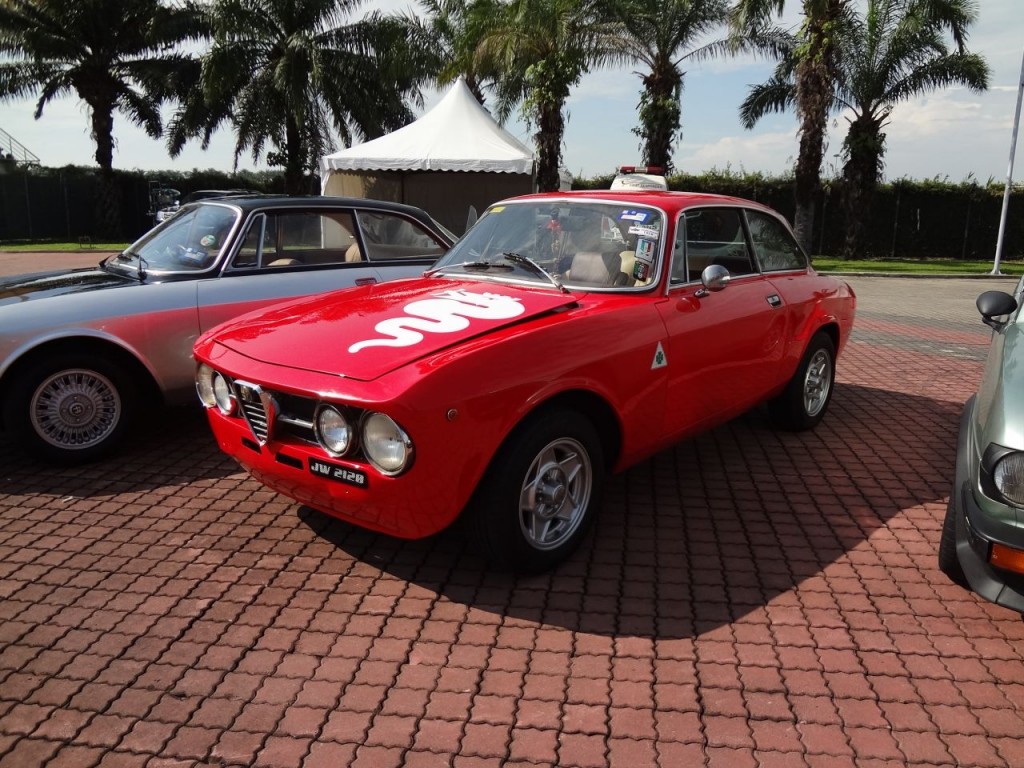 The reason for the brand's failure is no fault of its cars that's for sure. Latter day Alfas like the GT, Brera, MiTo, Guiletta, 147, 159, 166, etc. were all CBU and quite simply, priced too high. There's a saying that you cannot buy brand loyalty and passion, but when those who are brand loyal and passionate cannot buy your cars because they're too expensive, then you have a serious problem. New Alfas, as appealing as they were, were priced in the same bracket as BMW and even Mercedes-Benz, and deservedly so, because they were excellent cars.
However, the main problem facing the Alfa brand was the same problem (then) that was being shared by its French counterparts Citroen and Peugeot (before NAZA took over and totally revamped the said French brands). There was no trust. And while it may have shared the same market position as the aforementioned German brands, it didn't share the same level of confidence. SDAI were not 'winning' any new customers, and there just weren't enough in the current loyal customer base who could afford the new crop of Alfas.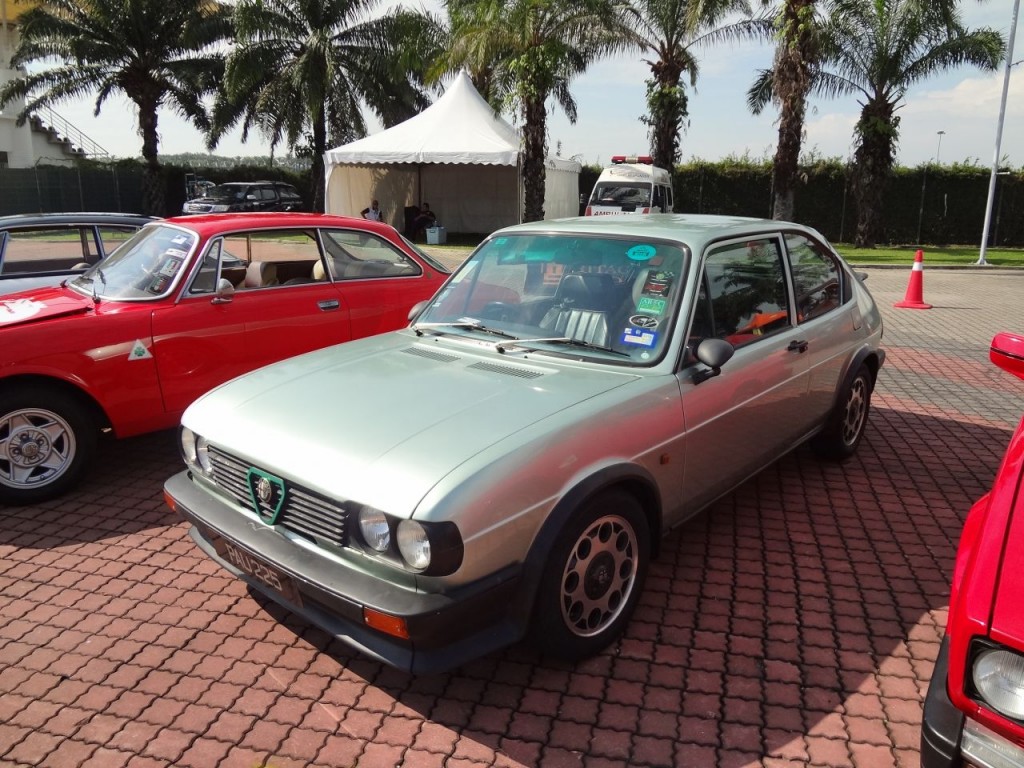 I do know for a fact that SDAI were working hard to rectify this no-confidence issue though; I'd even been involved with providing some input on how to go about doing it; changing someone's mind is easy, changing a 'mindset' is far more difficult. Eight years may be a long time, but in automotive terms, it really isn't; not enough to turn around a flailing brand anyway, so the news of SDAI folding up its operations really didn't do the brand or its image any favours, and negative comments on social media began to spread like wildfire.
But you know what? Despite all this, despite its checkered history, despite the less-than-complimentary stories – the likes of which have become motoring folklore – the Alfa Romeo brand continues to survive, especially in the classic and used car market. Trading and sales of used Alfa Romeos continue to flourish, and there's a saying that there's no such thing as an 'old' Alfa Romeo, since they're all instant classics. A check with any of the more notable car 'restoration' facilities around the country will reveal at least one Alfa Romeo being lovingly restored, sometimes more.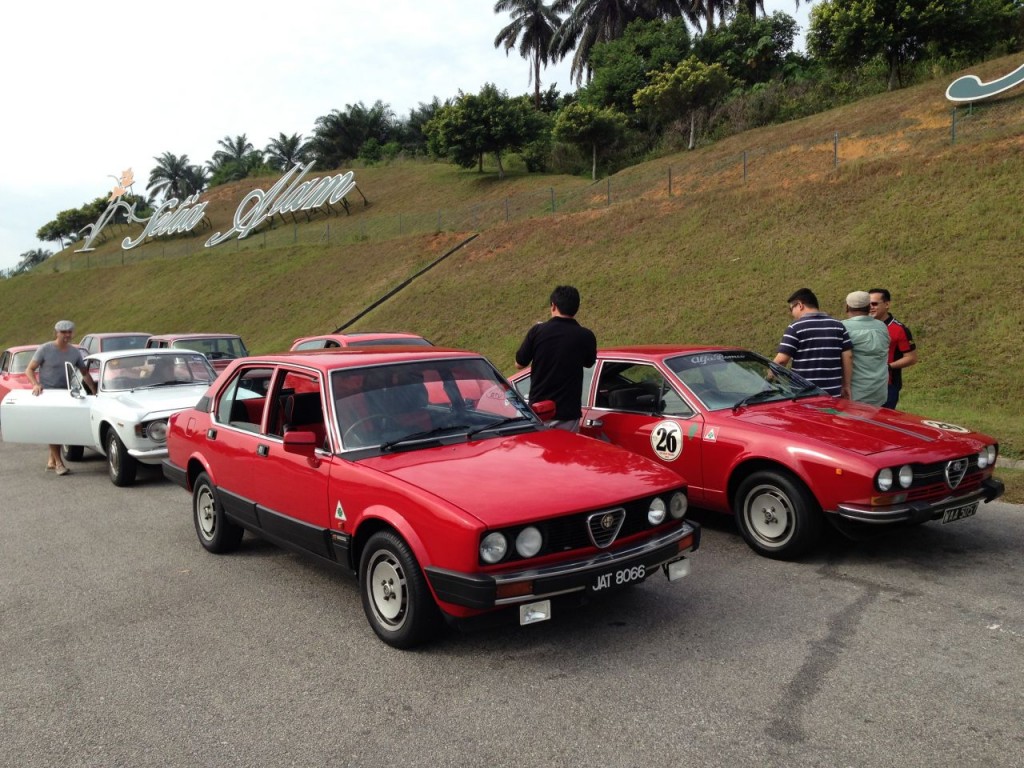 It's a love-hate relationship that spans decades; more often than not fuelled (pun intended) by nothing more than a feeling. It's impossible to describe and only those who've owned an Alfa Romeo for some time will know what I'm talking about. This 'feeling' has seen me (and countless others I'm sure) progress from that first 155 to two Alfettas, a Berlina, a 164 Super 3.0 V6, another Alfetta and most recently another 155 (below); hence, 'full-circle'.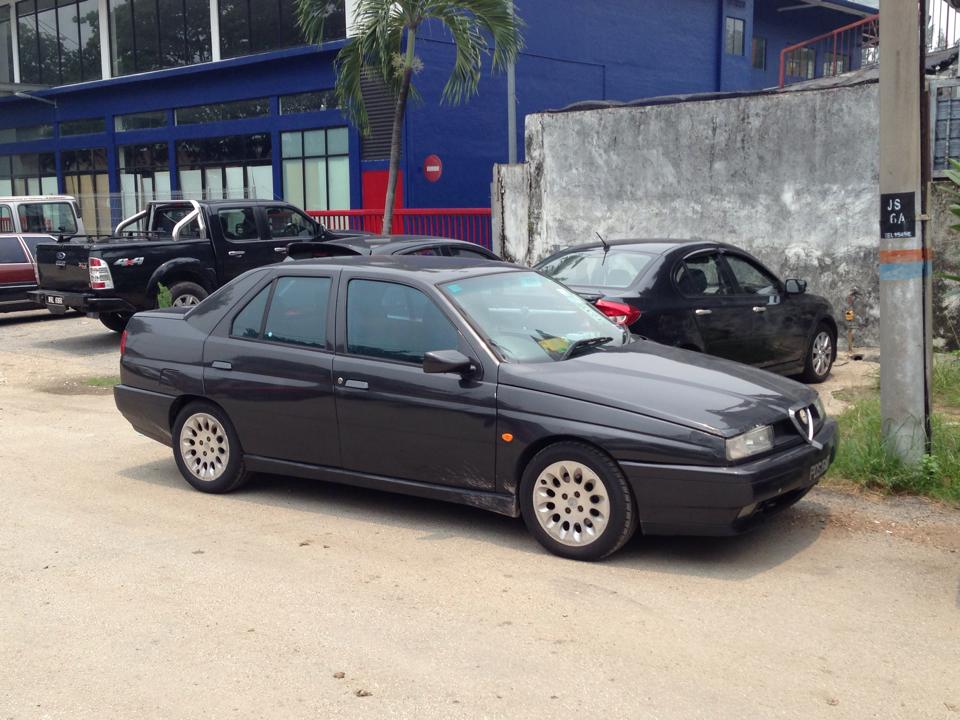 It really is astounding the level of loyalty – maybe a form of madness – that the Alfa Romeo brand inspires amongst its owners; seriously, other car makers would kill for this kind of passion and undying devotion. Thus it is such a travesty that the marque isn't better represented locally. I do hope the future holds better things for Alfa Romeo in Malaysia, but for now, I'm looking forward to being behind the wheel of a 155 again. And I know for another fact that any Alfisti reading this is going to go for a drive in theirs later, because while any brand of car can get you from A to B, an Alfa makes you want to use the longest route possible getting there…
June 24th 2015 marks the 105th Year of Alfa Romeo, and the company is choosing that date to launch what's touted to be the all-new Giulia (above, image from www.autoedizione.com – full article here: http://www.autoedizione.com/date-new-alfa-romeo-announced-marchionne/). It looks simply fantastic, but whether we will ever see it on our shores is anyone's guess. Oh, Romeo, Romeo, wherefore art thou Romeo….
[Photo credits: AF, Wikipedia, Autoedizione.com, Shanmugam Inderan & Scaniaman Ovlov)