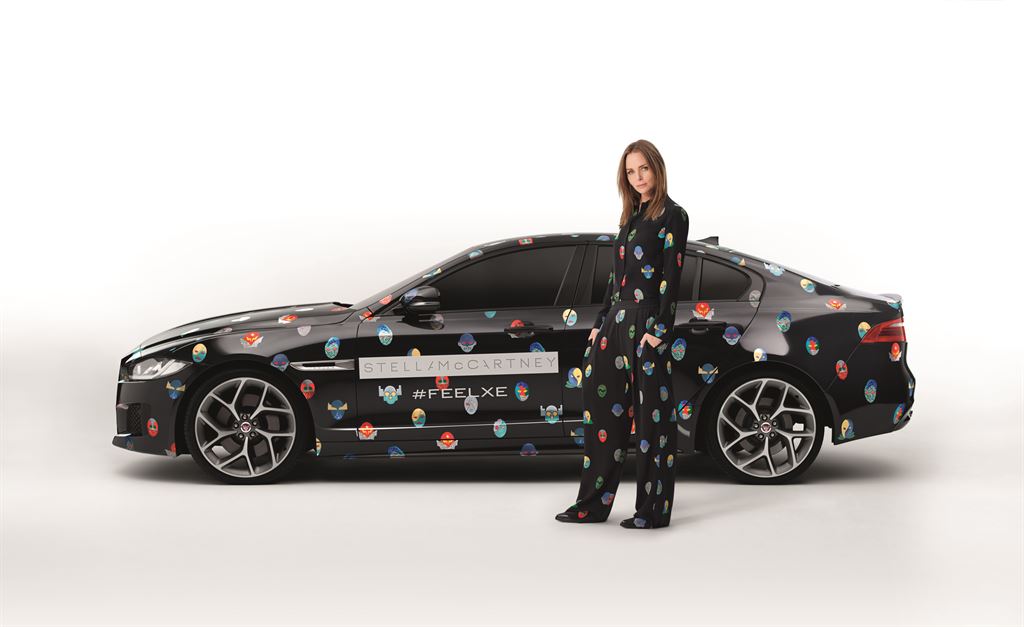 ADVERTISEMENT
Jaguar has joined forces with leading British designer, Stella McCartney for the next phase of the FEEL XE campaign as the anticipation towards of the new Jaguar XE début continues.
Together, Stella McCartney and Jaguar  have created the FEEL XE Experience featuring a fleet of luxury Stella McCartney inspired Jaguars draped in her distinctive Superhero print from her Spring 2015 collection. These 'stellar' vehicles (sorry) will be taking to the streets of Paris on Monday 29 September during the Paris Fashion Week Show.
Two years after graduating from Central St. Martins College of Art and Design, London, Stella moved to Paris and four years later she launched the first collection of "Stella McCartney Fashion" in Paris. The French capital remains close to her heart. It is still the city where Stella got her groove back (sorry…again) and where she shows her new ready-to-wear collections every season. It is fitting that the streets of Paris will be the only city in the world to have the Jaguar Superheroes on its roads.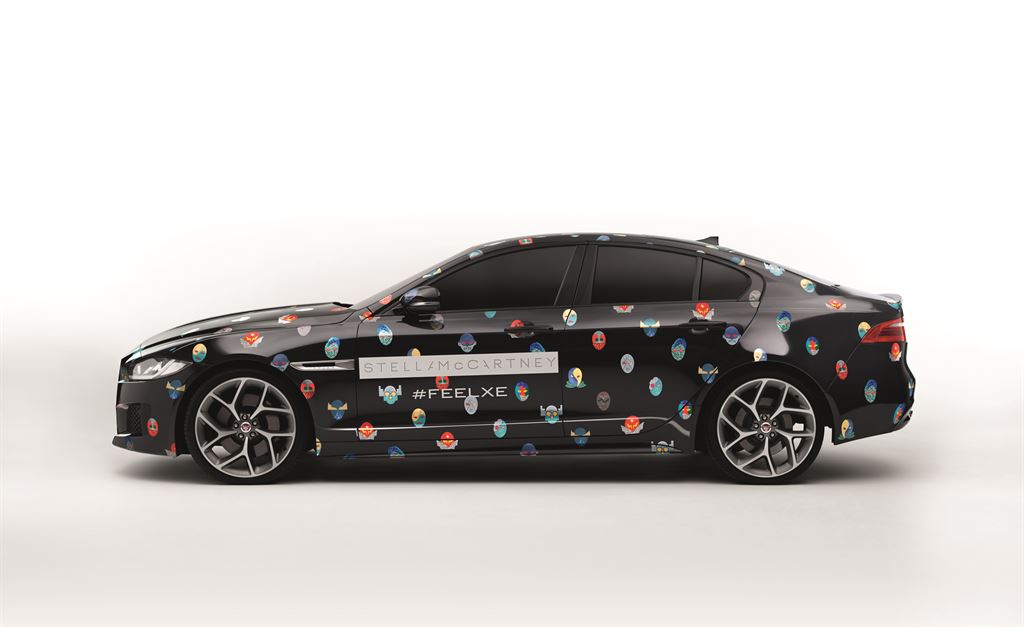 Ian Callum, Jaguar's Director of Design, spoke about his admiration for Stella McCartney's work and their shared passion for British design and innovation, "I've always greatly admired Stella's work and enjoyed her previous collaborative projects, especially the performance apparel for the GB Olympic Team. It is a beautiful demonstration of Stella's commitment to elegance, style as well as functionality and, performance which are attributes that I looked to express in the Jaguar XE."
The FEEL XE Experience marks the continuation of Stella's involvement in Jaguar's FEEL XE campaign. Stella attended the Jaguar XE global premiere at Earls Court in London on 8 September, and she also chose to arrive in the XE at The 2014 Stella McCartney Green Carpet Collection earlier this month.
The FEEL XE Experience marks the next phase in the XE reveal, where Jaguar will announce full details of the entire XE range at the upcoming Paris Motor Show which will kick start on 4th to 19th Oct.  To learn more about the FEEL XE Experience, and see the cars on the streets of Paris on Monday 29 September ahead of the Motor Show, visit www.facebook.com/jaguar.france.