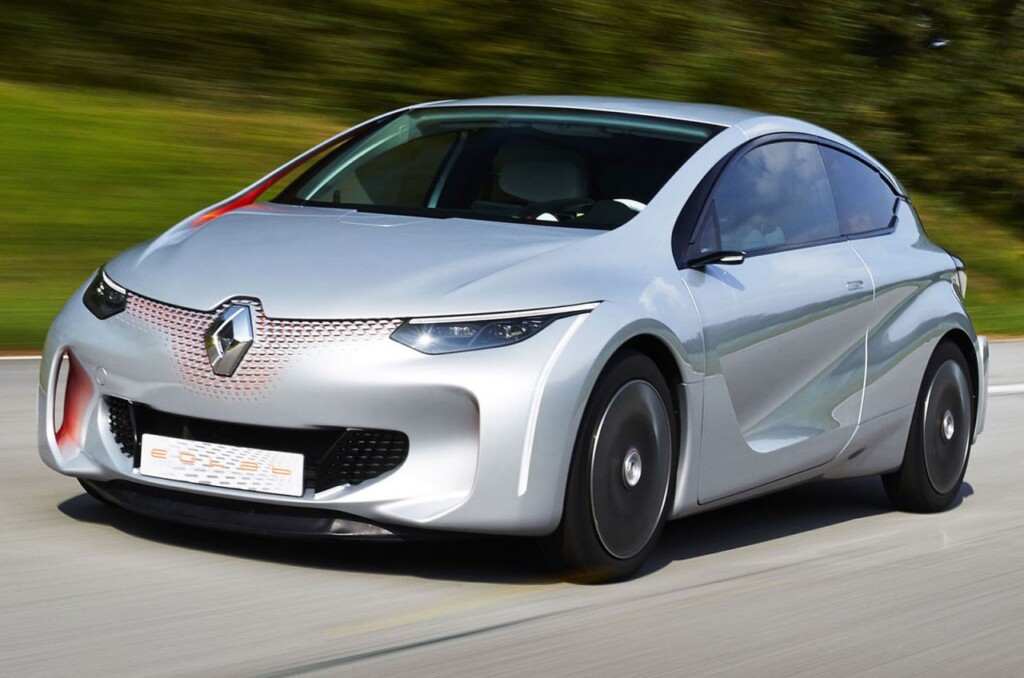 ADVERTISEMENT
Motor shows are usually the perfect platform to allow manufacturers to display concepts and technologies that will shape our cars of the future. In-line with that, Renault is set to showcase the next generation of fuel-efficient superminis with the Eolab petrol-electric hybrid concept in this year's Paris Motorshow.
Renault says the Eolab concept will shape the company's new production B-segment model which is set to be on the road within a decade. The Eolab, which claims to have 100 of Renault's new innovations, claims it can achieve a remarkable fuel consumption of 100km/l and emit just 22/gkm of CO2. All these are made possible by reducing the car's weight, refining its aerodynamics and getting the best performance from its petrol-electric powertrain.
The concept underwent some drastic weight saving measures, which includes thinner and a fixed bonnet that doesn't need any latching mechanism, thinner windscreen and a magnesium roof. That resulted to the concept's weight of just 45kgs shy from a tonne, which is impressive.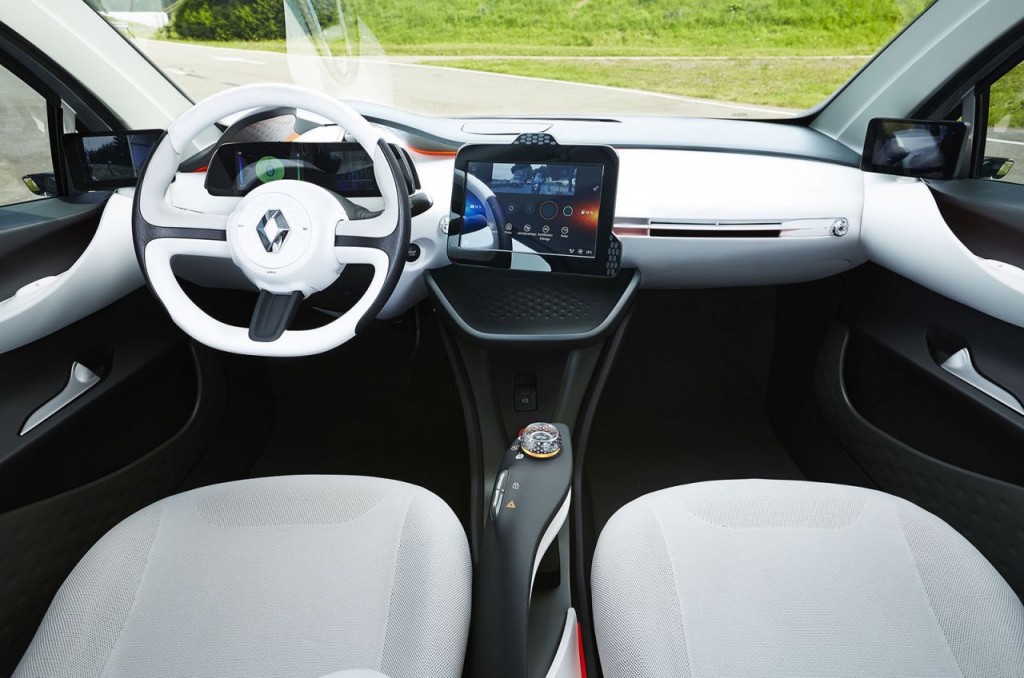 The hybrid power unit, comprises a 1.0-litre, three-cylinder SCe petrol engine that churns 74bhp and 95Nm of torque, and an electric motor, which is claimed to produce 67bhp and 200Nm of torque. The electric motor also integrates with the compact three-speed transmission, where the first two speeds is used by the electric motor, with the third gear uses by the internal combustion unit.
While weekend drives are usually for fun (and speed), over here there a "weekend" mode where the hybrid mode will be overworked to allow additional mileage. Similarly with the F1 car, energy can be generated to charge the batteries while braking and deceleration.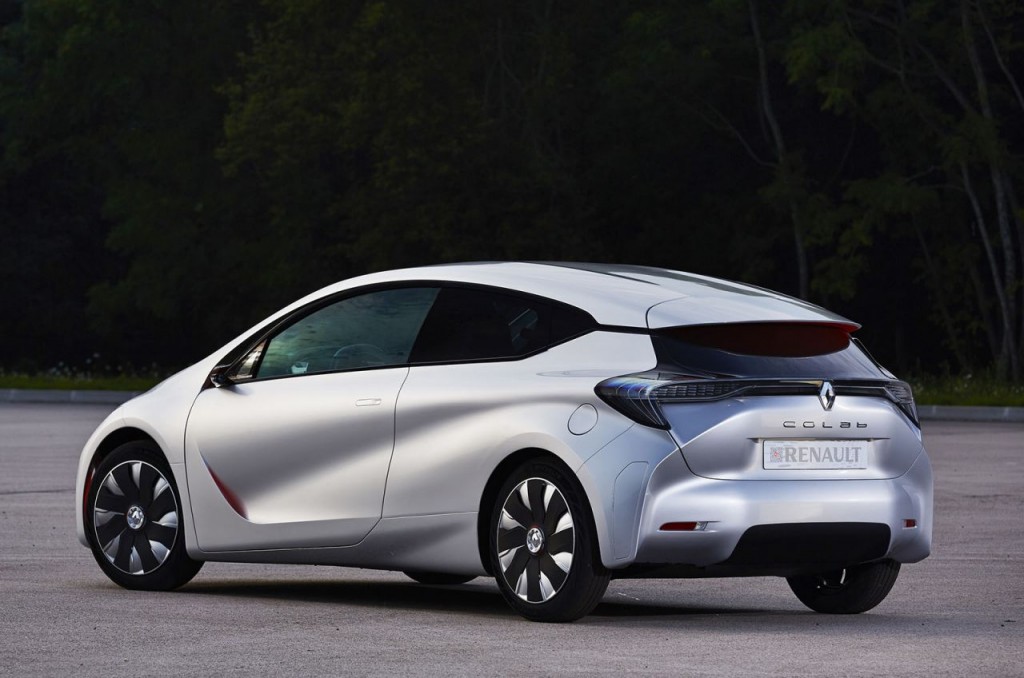 Most interestingly, Renault set to price their mass produced future supermini based from the Eolab with affordable prices; with their objective to produce a car with two power sources for the price of one. Look out for more on this exciting Eolab at the Paris Motorshow this October.
[Source: Autocar UK]