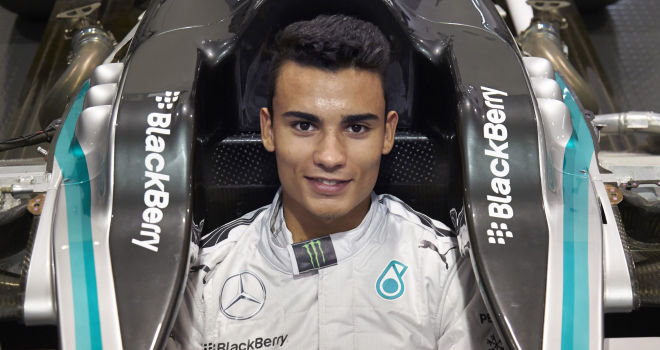 ADVERTISEMENT
No, he is not a mashup between Nico Rosberg and Lewis Hamilton. Nor a cloned driver using Rosberg's and Hamilton's DNA created by the team should the aforementioned drivers eventually kill each other.
He is Pascal Wehrlein, a young German who has just been appointed as the new reserve driver for the AMG Mercedes Petronas F1 squad. The 19-year old is currently driving for Mercedes in the Deutsche Tourenwagen Masters (DTM) and has just won his first race last weekend. He will begin his role at the Singapore Grand Prix.
Wehrlein progressed well in motorsports – starting from karts and junior single seaters – before joining the DTM touring car series. Among the accolades he obtained include Series Champion in 2011 ADAC Formel Masters, runner-up in 2012 F3 Euroseries, and most recently became the youngest race winner in the DTM.
The young German also drove the 2012-spec F1 car for the Mercedes squad last week in Portugal before being confirmed as the team's new reserve driver. In addition, he has also completed 30 days on an F1 simulator covering over 12,000km. He will race should either Nico Rosberg or Lewis Hamilton be unavailable during the race weekend.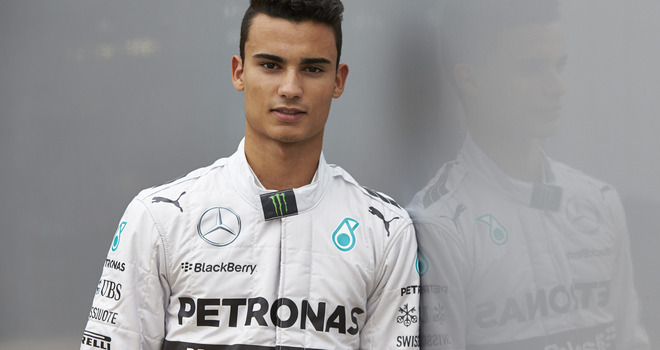 On that note, you may be wondering what happened to our local race ace, Jazeman Jaafar. He did also complete the test at Portugal a week ago, but the role was awarded to Pascal. All the best for next time, Jezza, we're all still very proud of you.
[Source: AMG Mercedes Petronas]