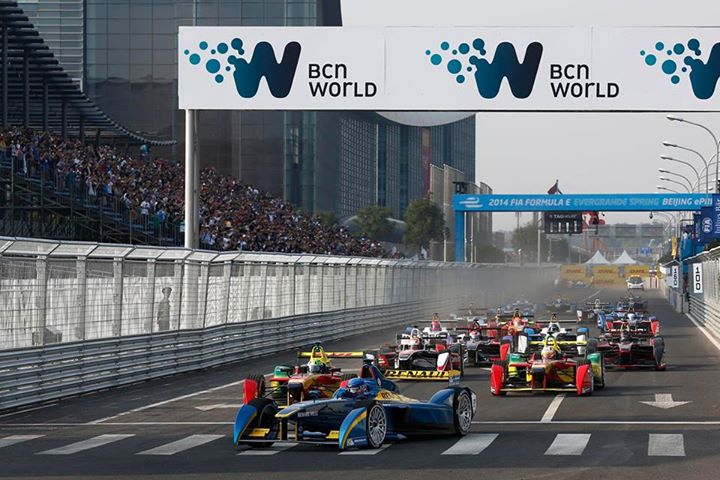 ADVERTISEMENT
Lucas Di Grassi made history by becoming the first winner of the inaugural FIA Formula E ePrix in Beijing, China, over the weekend. The Brazilian's victory was made possible following the dramatic final corner crash between Nicholas Prost and Nick Heidfeld that took both drivers out.
E.Dams's Nicholas Prost qualified in first place and led most of the race distance. However, Nick Heidfeld's quick pit stop had put him as a contender for the race win, while Audi Sport Abt's Lucas di Grassi couldn't do much apart of being behind those two drivers.
However, an attack from Heidfeld towards Prost on the final lap of the race at the last corner prompted Prost to tangle with Heidfeld's car, launching Heidfeld's Venturi up into the air before hitting the barriers violently. Fortunately, the SPARK-Renault passed the safety acid test as Heidfeld walked away unhurt from that major collision. That accident however caused victory to be taken away from these two drivers, prompting the fortunate Di Grassi to snatch the win. Nicholas, who is the son of former F1 great, Alain Prost, was handled a 10-place penalty for the next race.
Second place went to Franck Montagny while the final podium spot went to Virgin Racing's Sam Bird. Ten drivers completed the race, with the rest succumbing to either mechanical failures or crashes.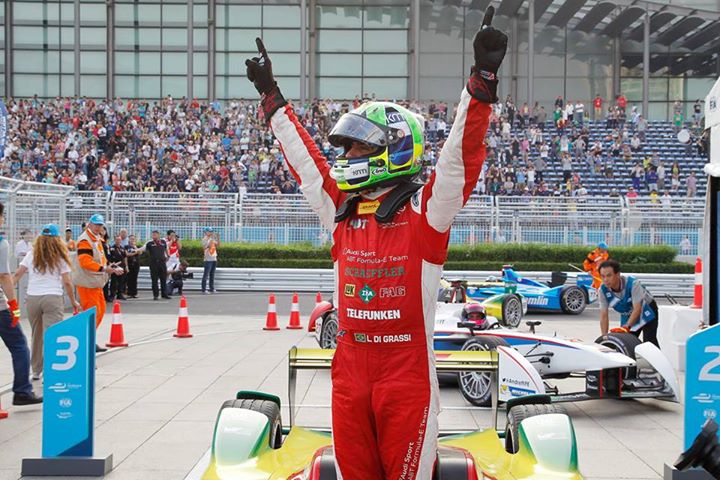 The inaugural Formula E race saw action like never before unlike other open wheel races, with pit stops to switch cars became an intriguing factor to determining a race result. The FanBoost meanwhile did little for the three drivers who gathered the most votes – Lucas Di Grassi, Bruno Senna and Katherine Legge, with both Legge and Senna DNF-ing.. Di Grassi meanwhile admitted he didn't activate the feature due to reliability and energy usage concerns.
The next Formula E race will be in Putrajaya, Malaysia on 22 November. The race action at Beijing has been successful in providing the hype factor to this sports, and for sure race fans will be looking forward to the next race in Putrajaya.
[Image Source: FIA Formula E Facebook Page]