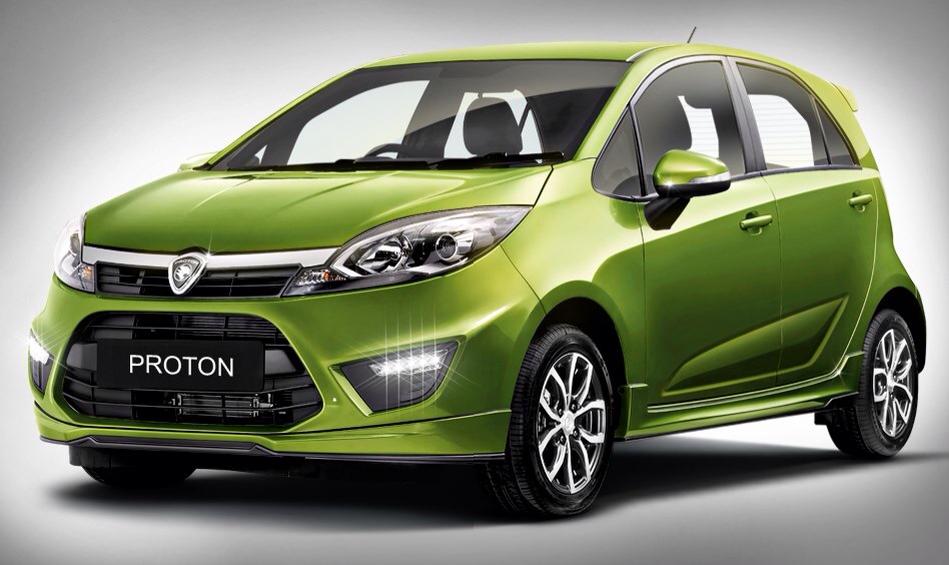 ADVERTISEMENT
Starting today, the bookings for Proton's latest baby, the Proton Compact Car (PCC, or other known as GSC/P2-30A/Iriz) can be made at showrooms nationwide. Also we are now less than 2 weeks before the unveiling of Proton's latest model and the anticipation is undoubtedly high. A check at the Fast & Furious forums at AF's parent site, Lowyat.net, revealed someone found the leaked tentative pricing and specification list for the PCC. Based on our judgement, it does look attractive!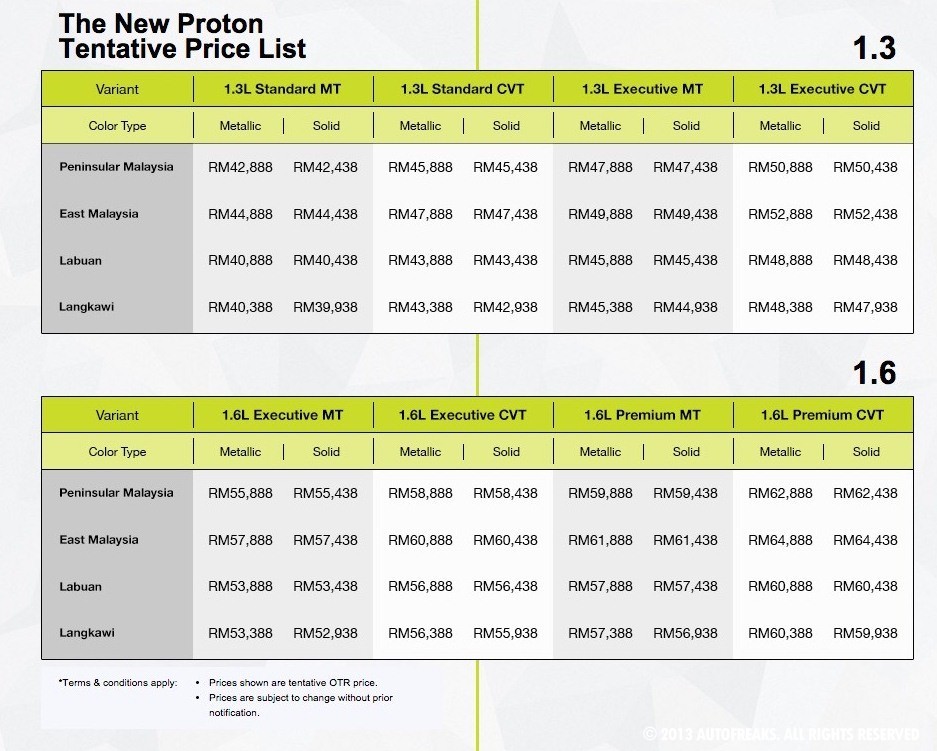 As we reported here previously, eight variants will be launched, with half of them goes to 1.3-litre variant while the other half goes to the 1.6-litre variant. The 1.3 option comprises of Standard and Executive variants; with the solid standard manual starts at RM42,438 until RM50,888 for the metallic Executive CVT variant.
Meanwhile, the 1.6 option consists of the Executive and Premium variants; starting with the solid standard manual at RM55,438 until the bells-and-whistle version of Premium CVT metallic at RM62,888.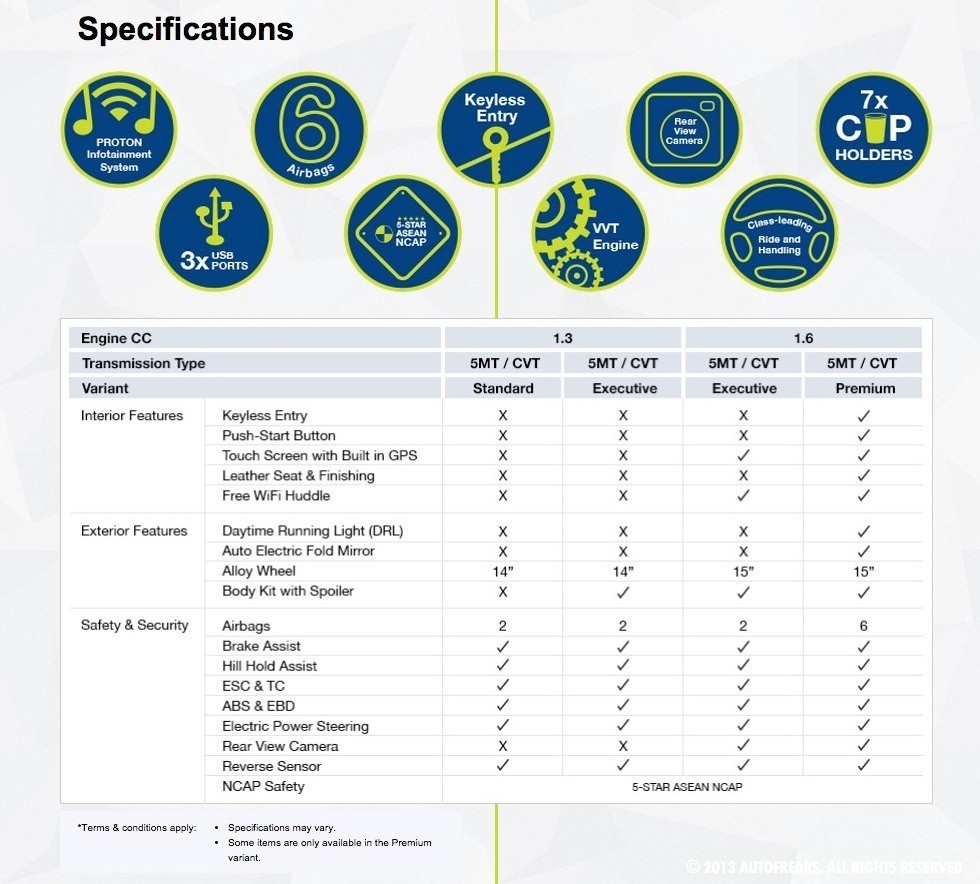 Judging by the spec sheet, the base 1.3-litre standard variant doesn't look dubious, and all 1.3 variants will use a standard 14-inch alloy wheels. The spec list gets better for the 1.6-litre variant, with the standard variant gets rear view camera, bodykit, 15-inch alloy wheels, touch screen GPS system and WiFi huddle.
The bells-and-whistles version meanwhile gets the best goodies, including an additional 4 airbags more than others, keyless entry, Daytime Running Lights (DRL), push-start button and leather seats. Strangely, the auto electric fold mirror, a basic feature seen in many modern basic cars, is only equipped for the 1.6 Premium variant.
Most importantly, the PCC's key selling point is the safety features as all variants will have dual airbags (except for the 1.6-litre Premium variant which has six) , Brake Assist, Hill Hold Assist, ABS with EBD, and Electronic Stability Control with Traction Control. All variants of this supermini also uses the electric power steering as well. An ASEAN NCAP 5-star logo is also awarded for the PCC.
It looks like Proton could come out with a true winner here, hoping to bury the ghost of 2005 (the Savvy) with a true supermini that could give the Perodua Myvi a run for its money! However, the information here is still tentative at this moment, but we will update from time to time should there's new developments, so stay tuned!
[Credit to ruffstuff @ Lowyat.NET Forums for the Info]