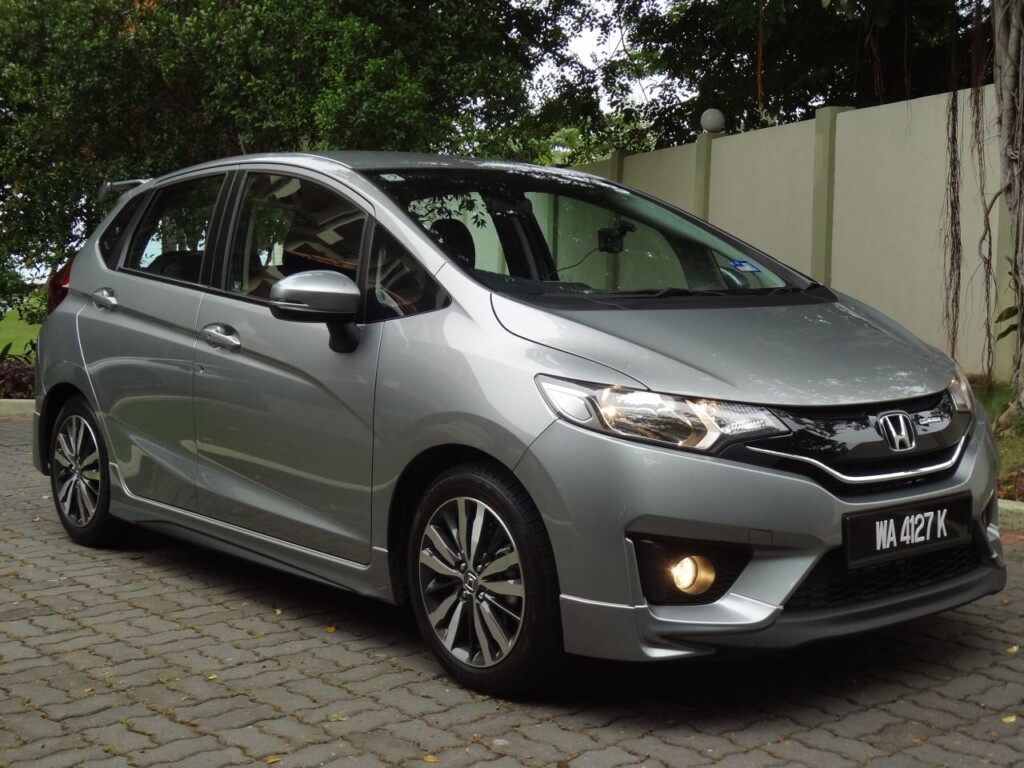 ADVERTISEMENT
UPDATE: Following the Press Conference moments ago where AF posed the question to the Honda engineers if the suspension system was standard across all the Grades – S, E & V – we have learned that they are not. The top-of-the-line V grade which AF tested today, in addition to 16-inch alloy wheels and lower profile tyres, has had its suspension tweaked to suit the tyres, and also provide a more 'sporty' and performance oriented ride as opposed to the S & E variants, which are tuned to return a slightly more 'comfort' oriented ride. – AF.
I first drove the new Honda Jazz in Thailand earlier this year, and even on a test track in Japan last year, both of which were more a familiarization exercise with Honda's latest baby, a get-to-know-you of sorts, seeing as how the drive in Thailand was conducted on a highway most of the time. I do recall being impressed with the manners of the new Jazz, but something kept nagging at the back of my mind; following its recent local launch here, how would the car fare on Malaysian roads?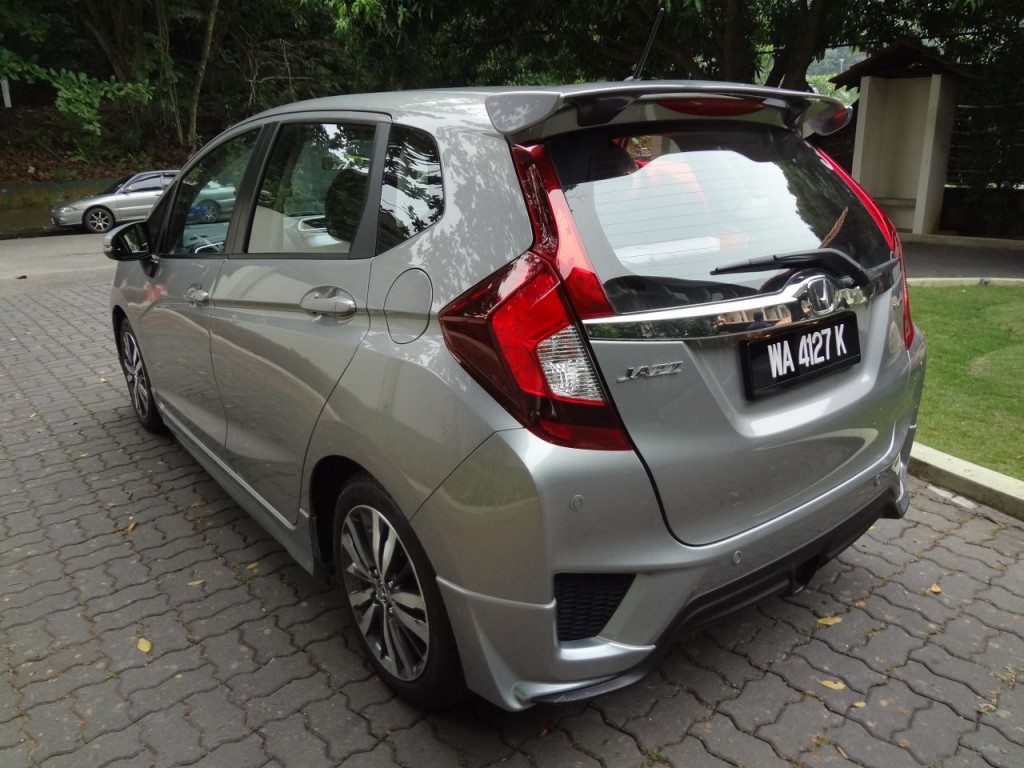 We got our answer today, as we've just completed the first-leg of the official media drive organized by Honda Malaysia Sdn Bhd (HMSB), and this time the route was far from just a highway. The first leg would see us take-on the infamous fast sweeping corners of the Karak Highway, followed by an excursion into Lembing and onto B-roads, before eventually ending up in Kuantan. So this particular review of the new Jazz will be based more on 'feeling'.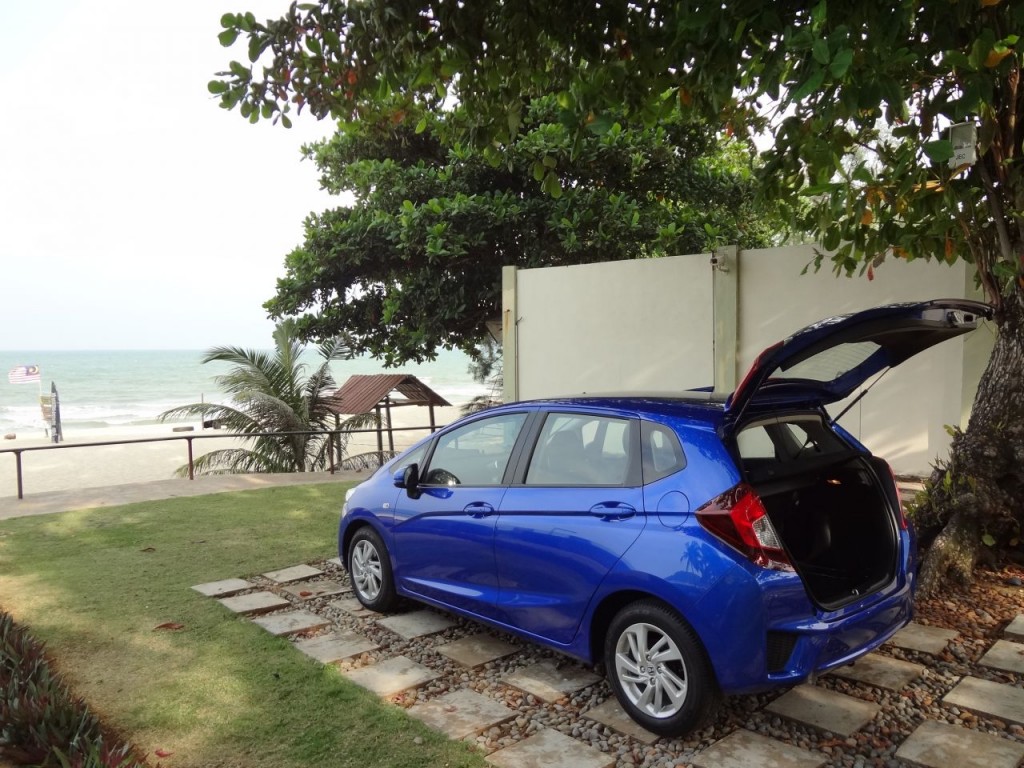 This was actually the best route for the test drive, because Honda claims that this new Jazz is "everybody's type of car", which means that in addition to being adept at commuting on a daily basis within the city, it should also be an accomplished long-distance runner, as well as something that's capable of a providing a bit of fun, when more spirited driving is called for, if you know what I mean. Hey, it's a Honda after all.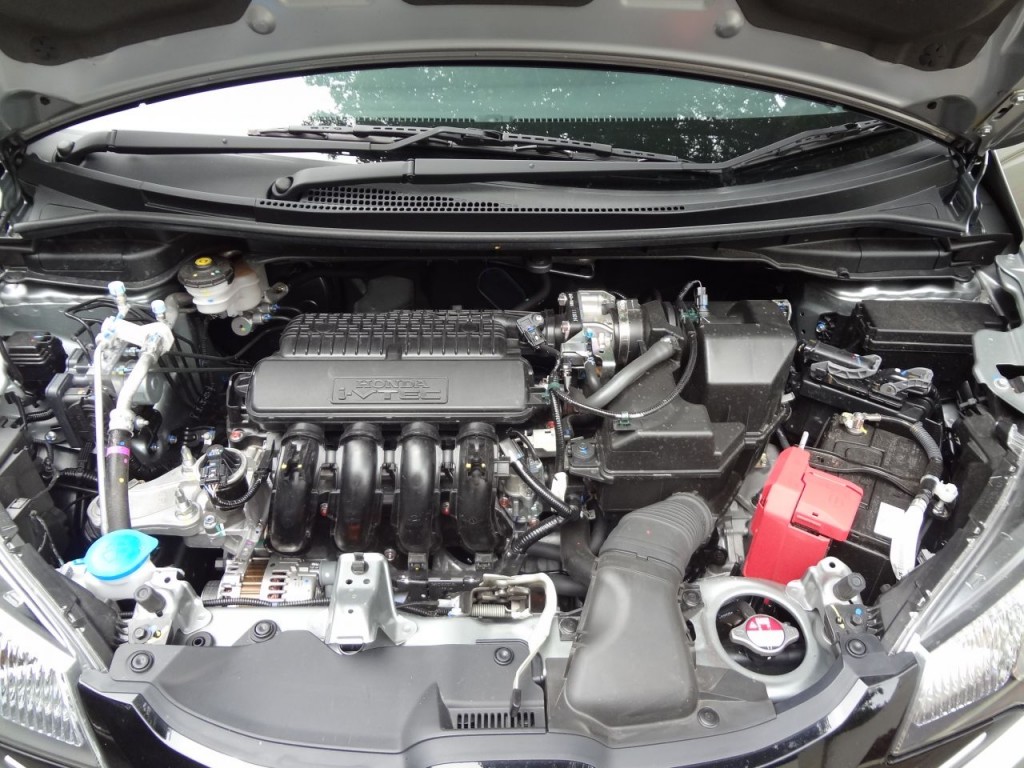 Powered by a 120Ps and 145Nm i-VTEC 1.5-litre 4-cyl engine mated to a CVT which sends power to the front wheels, the Jazz is not quite a performance car like its Type-R siblings, but because it weighs just over 1000kg, its power-to-weight is decidedly good and acceleration is adequate. Gunned hard however, the CVT whine can get a tad annoying, especially at the upper reaches of the rev range.
That said, it's still good for a near 200kmh top-speed, despite a full load of luggage and three adults on board, who were taking full advantage of the versatility of the 'ultra-seats', which can configured to haul just about anything short of a grand piano.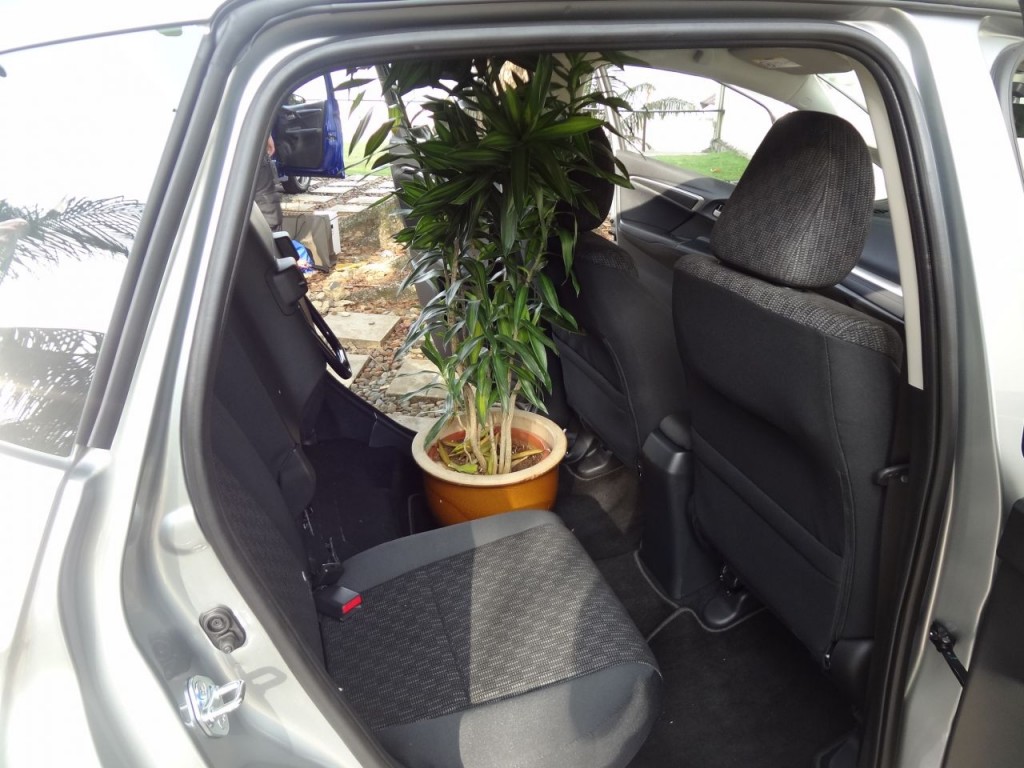 More impressive though was the NVH. As expected, and from what we experienced during the first drive in Thailand, the NVH levels of the new Jazz are very good, and thanks to the use of different tyres for the cars sold here, tyre noise was not an issue either. But then we hit the twists and turns of Karak, followed by tight and undulating corners of the roads around Lembing, and everything changed.
This is where the Jazz was perhaps the most impressive. Its suspension system – MacPherson Struts in front, torsion beam in the rear – seems well set-up for attacking corners. It may come across as too harsh at times though, especially when a series of jarring ruts or potholes are encountered. UPDATE: Following the Press Conference
The rear suspension is a bit too short on travel, and this only comes to light when the car hits an undulation in mid-corner at speed.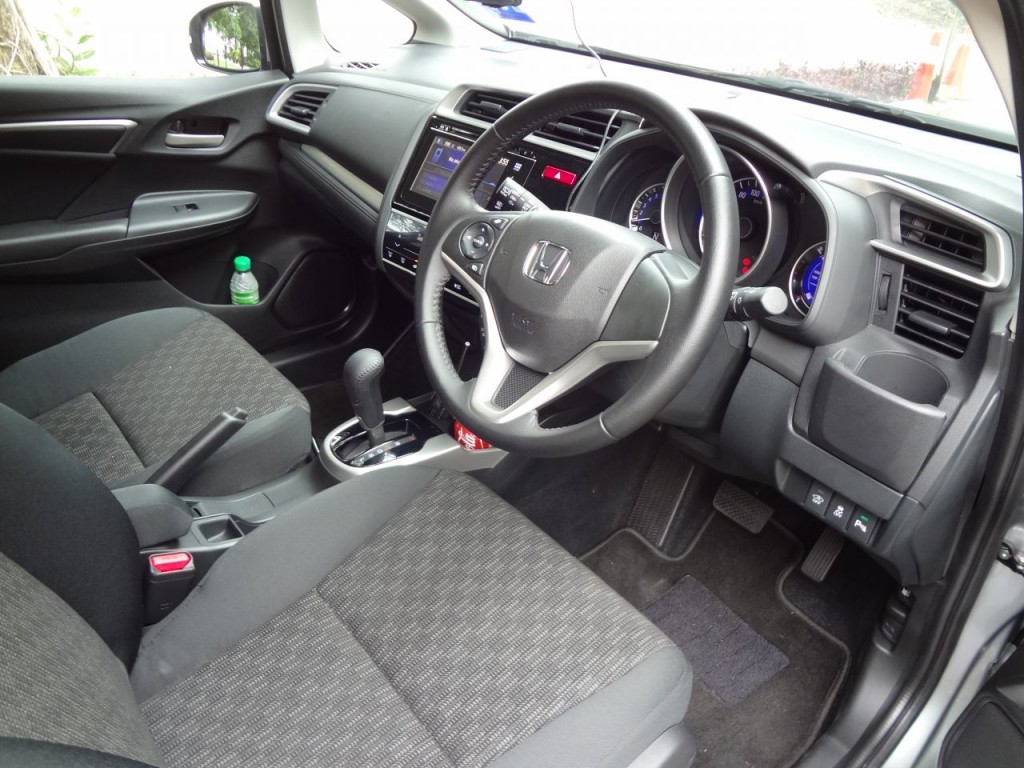 This is an extreme scenario though, because it's rather unlikely that many would subject the new Jazz to the kind of driving we engaged in, and yes, for once I actually missed having a set of paddle shifters to scrub-off some speed before diving into a corner. Despite using drums in the rear, the new Jazz comes to a halt commendably; the addition of ABS and EBD playing a part in that of course.
Driven at more sedate speeds however, the new Jazz feels exactly how you'd expect a Honda in this category to behave. It's easy to maneuver and control, its EPS or electric power steering makes light work of rudimentary driving exercises like parking, and its 'ultra' seats are just amazing in terms of what can be carried in the car.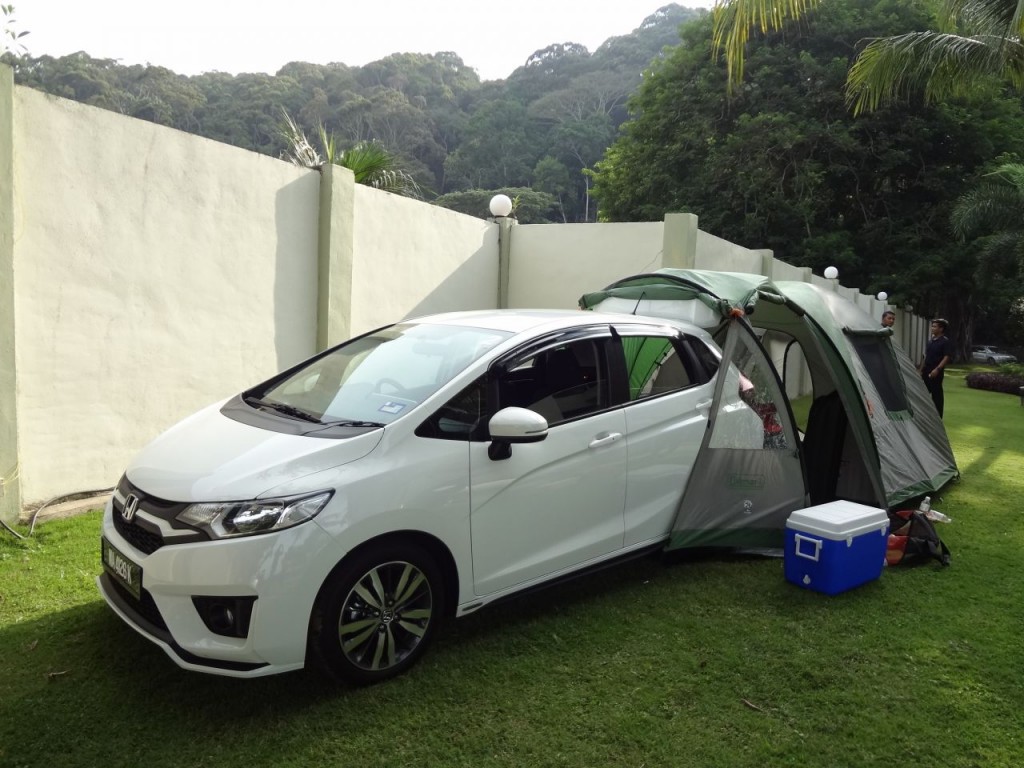 Active and passive safety systems are right up there as well, with 6-airbags, vehicle stability assist, hill start assist, ABS & EBD, Isofix, and ESS, which automatically flash the hazard lights and brake lights if you slam on the brakes suddenly.
All in all it's fair to say that the 4,000 bookings that HMSB have received thus far for the new Jazz are definitely justified. With prices starting at just RM72,800 (Grade S), RM79,800 (Grade E) and RM87,800 (Grade V), the new Jazz should definitely be on your shortlist.
Specifications
Engine             in-line 4-cyl, i-VTEC, SOHC, 16v, 1,497cc
Transmission   CVT (with Torque Converter)
Max power      120Ps @ 6,600rpm145Nm @ 4,600rpm
Brakes F/R       Ventilated discs / Drums
Suspension F/R            MacPherson Struts / Torsion Beam
Steering           EPS, tilt & telescopic adjustable
Dimensions     3955 x 1694 x 1524 (LWH in mm)
Tyres               175/65 R15 (Grade S & E) 185/55 R26 (Grade V)
Wheels            15" Steel with covers (Grade E), 15" Alloy (Grade E) 16" Alloy (Grade V)