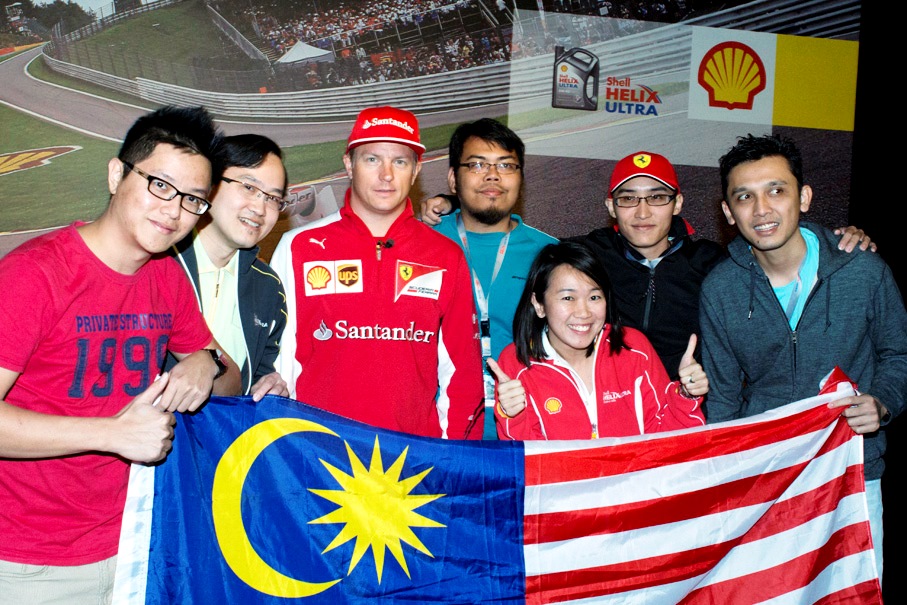 ADVERTISEMENT
Shell Helix delivered an unforgettable weekend for over 200 guests who were treated to an exclusive, all-star experience at the 2014 Shell Helix Global Promotion, fittingly called 'Access All Areas'.
Winners from around the world, including 5 from Malaysia were gathered in Belgium and the Netherlands for an action-packed day out with Scuderia Ferrari driver and 2007 F1 World Champion Kimi Räikkönen.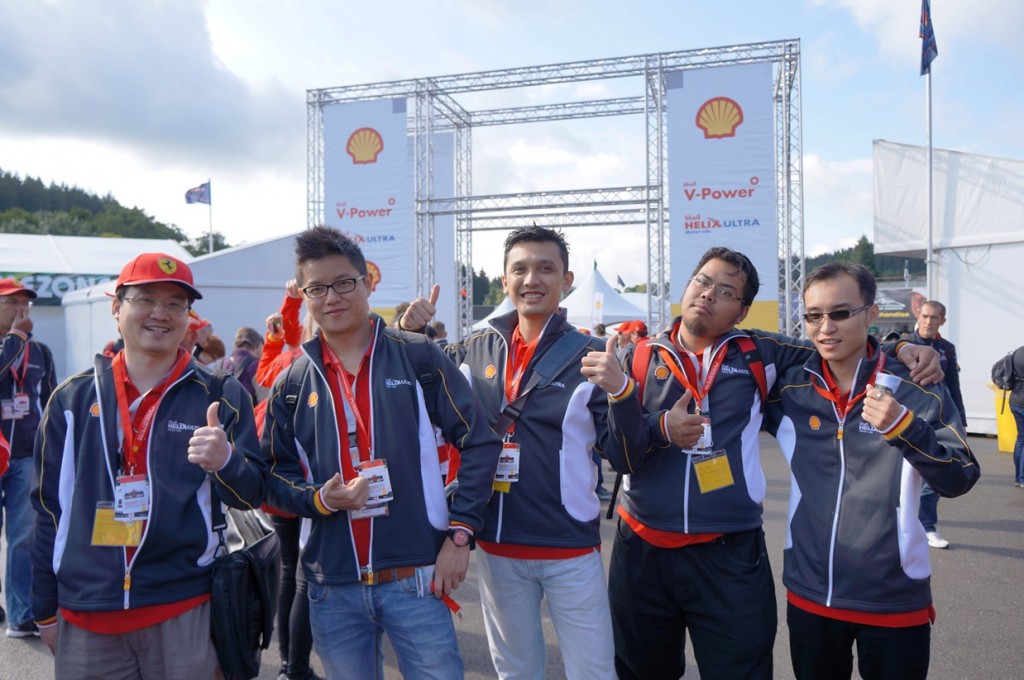 The 5 lucky winners from Malaysia are Mr Kok Tuck Choon, 45, from Kuala Lumpur; Mr Low Ken Chin, 29, from Kuala Lumpur; Encik Mohammad Sukhri Hadafi bin Mohammad Hanif, 29, from Perak; Dr Muhammad Yusuf bin Abdurrahman, 30, from Johor; and Mr Wong Ken Hou, 28, from Selangor. These finalists competed in the this year's Shell Helix 'The Ultimate Ferrari Experience' global promotion that featured a two-tier contest from April 1 till June 30.
As one of the most iconic and historic venues on the Formula One calendar, the undulating Spa-Francorchamps circuit in the heart of the Ardennes forest offered a unique atmosphere that the Shell Helix guests were able to enjoy to the full. Winners had a vantage point to view the on-track action as the hospitality overlooked one of the most celebrated challenges in Formula One – the climbing, twisting rollercoaster ride that is Eau Rouge.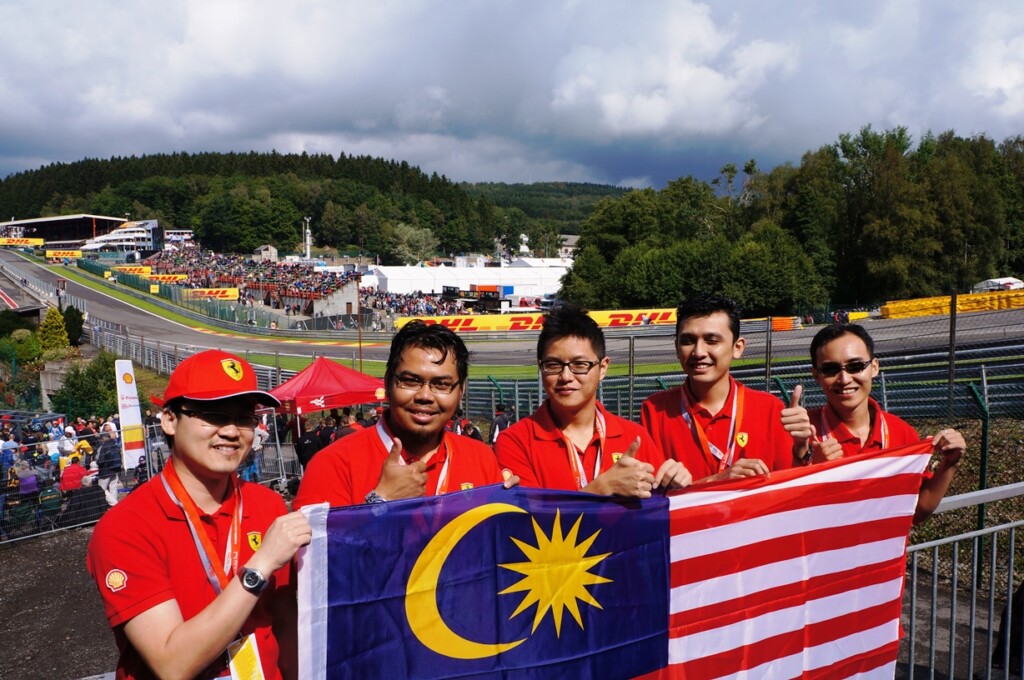 Giving its guests maximum access and insight throughout the weekend, Shell Helix arranged tours of the Formula One paddock, including the opportunity to see the Ferrari F14 T race cars being worked on in the Scuderia Ferrari garage. Winners also visited Shell's state-of-the-art Trackside Laboratory where the most advanced blends of fuels and lubricants are analysed by Shell technical experts every race weekend.
Having seen the race unfold on track, guests travelled on to the cosmopolitan city of Amsterdam to take part in a bespoke Shell Helix Ultra Challenge day where they also met Kimi Räikkönen in an exclusive driver appearance. Räikkönen joined guests in a series of tasks including a Shell Helix oil blend mixology masterclass, Shell Trackside Laboratory oil analysis demonstrations and Shell Formula One Pit Stop Challenge. The Finn also demonstrated the skill of mastering racing lines at a local go-karting venue.