ADVERTISEMENT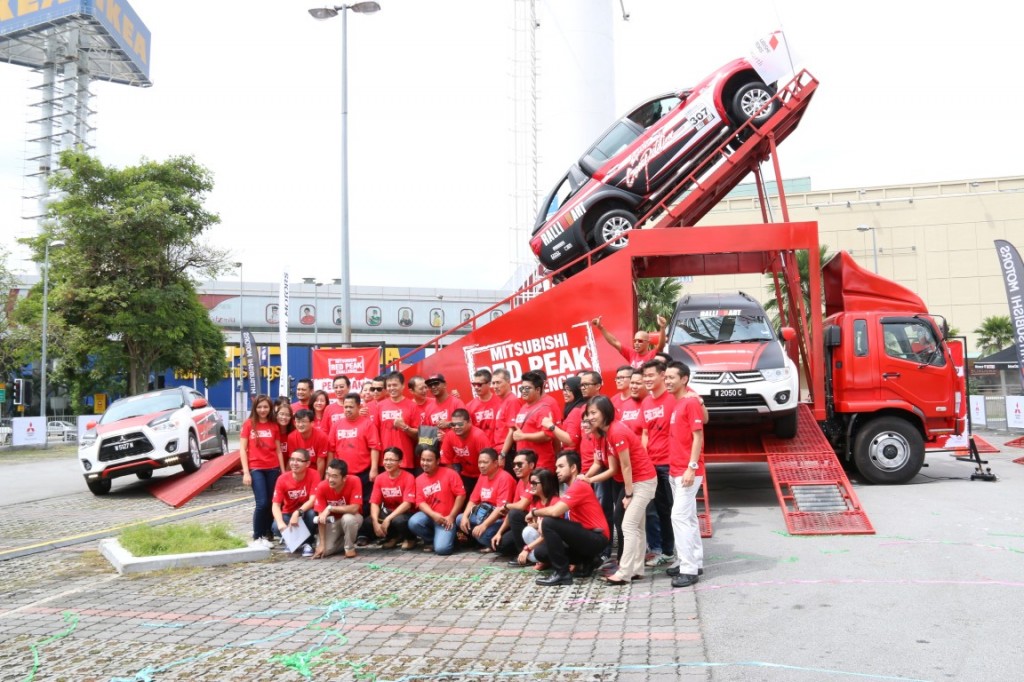 Mitsubishi Motors Malaysia has brought the Red Peak Challenge to Klang Valley this weekend where the public gets to witness the amazing feats from Mitsubishi's line of 4X4 vehicles. The Triton pick-up truck, Pajero Sports SUV and the ASX crossover are the main stars of the event, where these vehicles will undergo special challenges; inspired by Mitsubishi's recent victory at this year's Pikes Peak International Hill Climb Challenge, on a specially outfitted obstacle truck.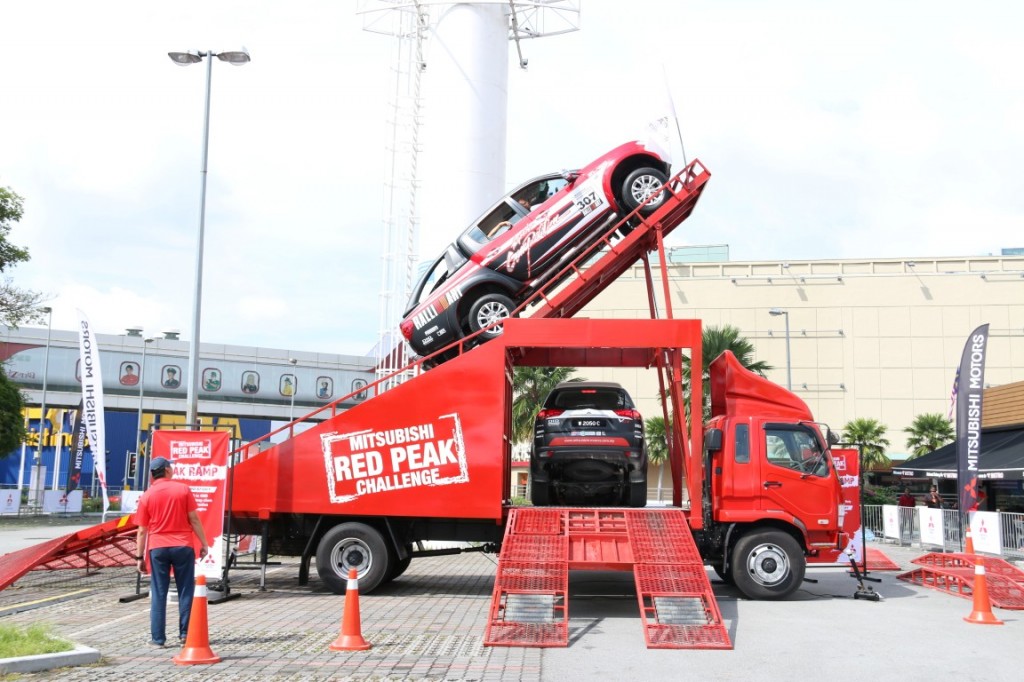 This event, launched this morning by Mitsubishi Motors Malaysia's CEO, Tetsuya Oda (below), will see Mitsubishi vehicles performing these challenges – a roller ramp test, a side traverse, uneven ramp test and finally the challenging, 45-degree, 25-feet tall "sky" ramp that points upwards to the sky.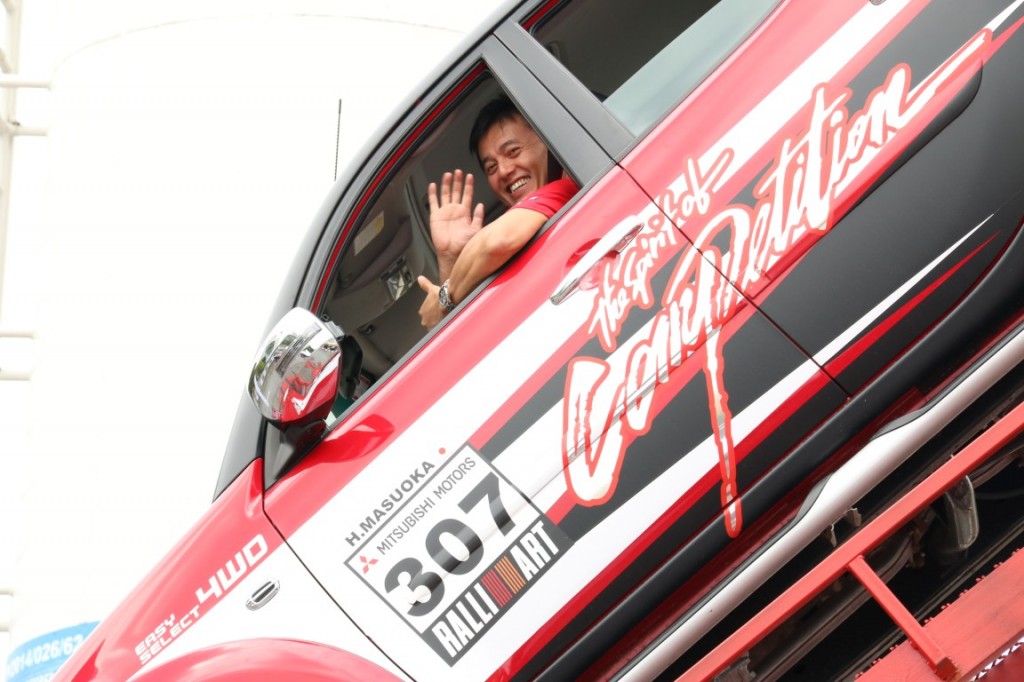 The Mitsubishi Red Peak Challenge made its debut on 23rd August in Penang and will roll on to other major cities including Johor Baru (Plaza Angsana, 13-14 Sept) and Kelantan (Stadium Kota Bharu, 26-27 Sept) over the month of September. Klang Valley folks can drop by to Tesco Extra Mutiara Damansara this weekend to catch the action. Admission is free, and visitors who test drive or make vehicle bookings of Mitsubishi vehicles will be entitled Ralliart merchandise.