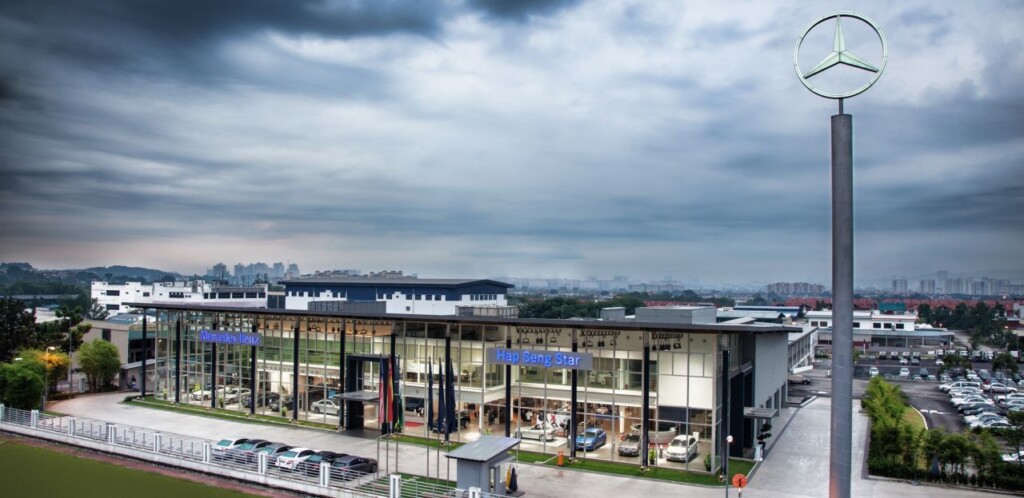 ADVERTISEMENT
Mercedes-Benz Malaysia Sdn Bhd, together with Hap Seng Star Sdn Bhd, has achieved yet another milestone in 2014 following the RM10 million upgrade of the Kinrara Autohaus (HSS Kinrara).
The refurbished HSS Kinrara Autohaus offers complete car solutions under one roof, specifically in accident management. A key highlight as a Centre of Competence is HSS Kinrara's Bodywork and Paintwork Shop, fully staffed with exclusively qualified specialists, who are well-versed in the complex composition of Mercedes-Benz vehicles. As part of a total solution in accident management, specialists attend to a range of accident-related issues from body damage to replacement of components.
In addition to the Centre of Competence, HSS Kinrara Autohaus also features vehicle sales with 10 display vehicles (both passenger cars and commercial vehicles), after-sales services, service and aggregate repairs. Under the same roof, financial services from Mercedes-Benz Services Malaysia, Mercedes-Benz corporate services and official Mercedes-Benz accessories and merchandise are also available for customer convenience.
Spread across 7.5 acres, the 12,683 square metre Autohaus is currently manned by 135 staff. With a 60 unit per day service capacity for service and maintenance, HSS Kinrara Autohaus welcomes customers and their vehicles in comfort with the first facility in Asia to fit its pre-inspection bays with air-conditioning.
Following the upgrade, the Autohaus is the first flagship centre that offers the complete range of commercial vehicles from light duty trucks, heavy duty trucks and prime movers including Mitsubishi FUSO to its product stable.
Located in No. 4, Jalan BK 1/14, Kinrara Industrial Park, 58200 Kuala Lumpur, HSS Kinrara is identifiable by its rotating star tower, a first in Malaysia for the Shining Silver Star. For more information, visit www.hapseng.mercedes-benz.com.my or call 03- 8073 3888.