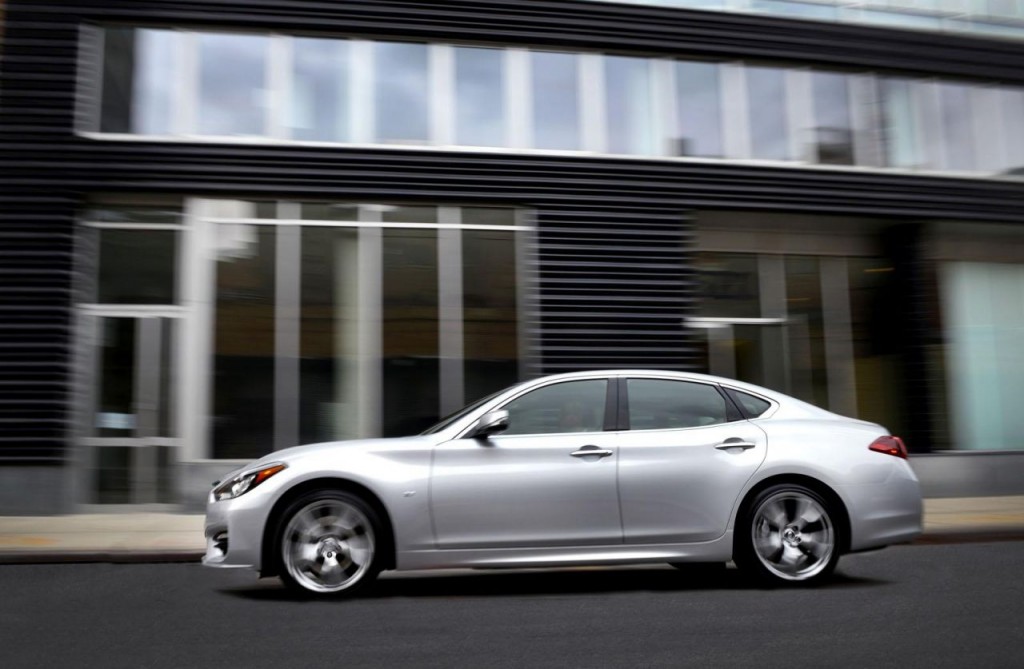 ADVERTISEMENT
Infiniti has announced plans to introduce the updated Infiniti Q70 for the European market at the Paris Auto Show.
The refreshed Q70 features styling changes that bring the look closer to that of the smaller Q50 sedan. The front and rear bumpers have a more chiselled appearance, while headlights maintain the "Infiniti eye" using LEDs now as standard equipment. Taillights are also rendered more visible through the use of LEDs. Both the standard grille look and Sport grille change as well to echo more the Q50 aesthetic.
Infiniti says on-board comfort and noise isolation has also been further improved. Due to several points around the body and chassis structure being further modified for noise reduction, wind, tyre, and mechanical sound entering the passenger area has been significantly reduced.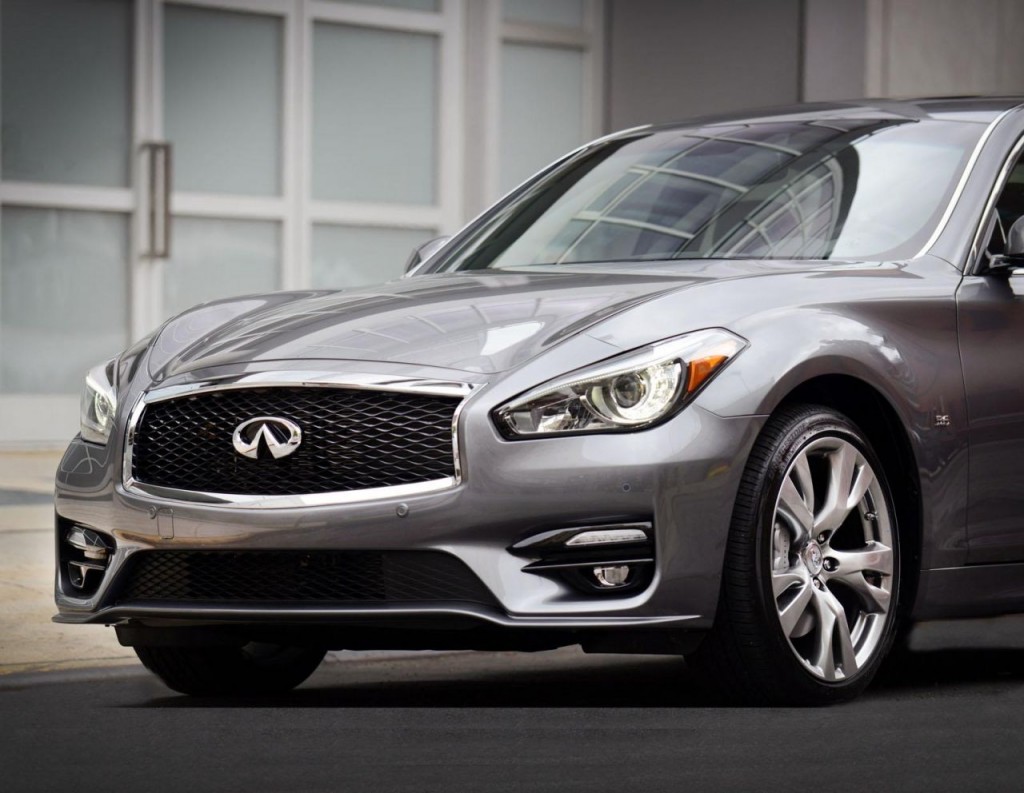 In terms of ride comfort, the sedan's suspension scheme has been modified at all four corners. The existing telescoping dampers now adopt a new seal design between the sliding tubes which minimises in particular initial impacts over road imperfections. At each corner are new standard 18-inch wheels.
The new Q70 will be powered by a 2.2-litre four-cylinder turbo diesel engine producing 167hp and 400 Nm of torque, the latter constantly available from 1,600 rpm through 2,800 rpm. Infiniti also offers the Q70 Hybrid in Europe, which pairs a 3.5-litre V6 petrol engine with an electric motor for a total output of 359 hp.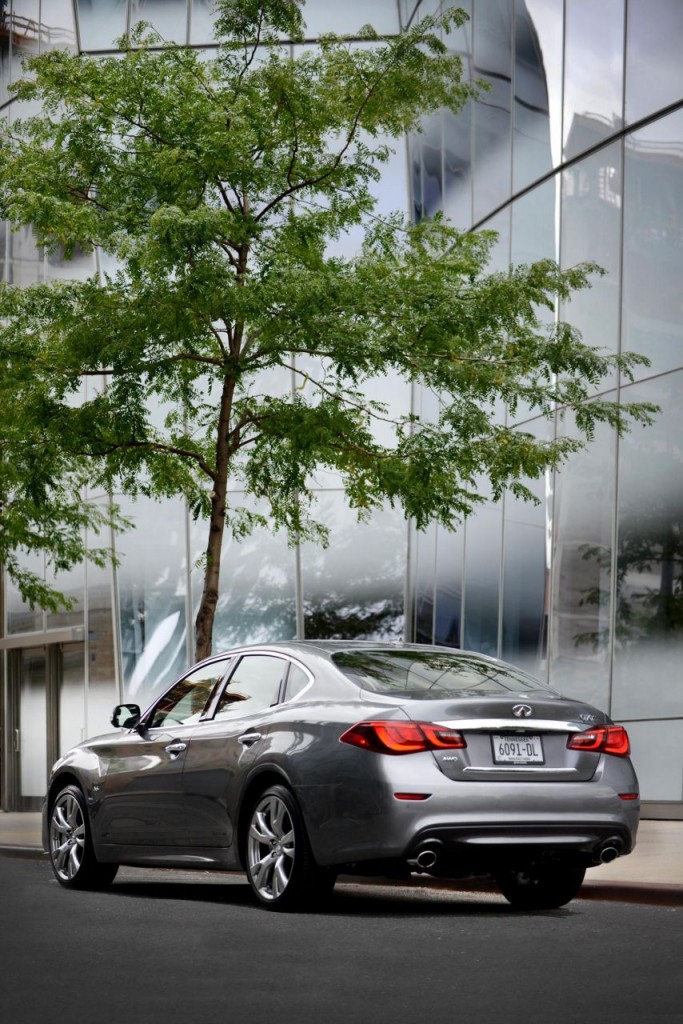 In terms of safety, the Q70 is now available in Around View Monitor (AVM). With its arrangement of cameras, sensors, and lasers fore and aft, AVM provides major benefits at blind intersections, tight urban situations, as well as during parking manoeuvres. The front perspective in particular can switch on the on-board screen between a 150-degree wide view and a complete 180-degree wide view to see pedestrians, children, animals and other cars.
The Q70 now also features a greatly enhanced connectivity interface for any variety of smartphone, as well as additional 12V outlets placed strategically about the cabin and cargo area, plus added small stowage spots for these personal devices. Another on-board enhancement is improved HVAC logic for the climate control that syncs up with the Start/Stop function on the 2.2 turbo-diesel Q70 for Europe, allowing cabin comfort to be maintained as necessary whenever the engine is stopped.
The new Infiniti Q70 starts deliveries in European markets as of December 2014 with all pricing to be announced closer to launch time.