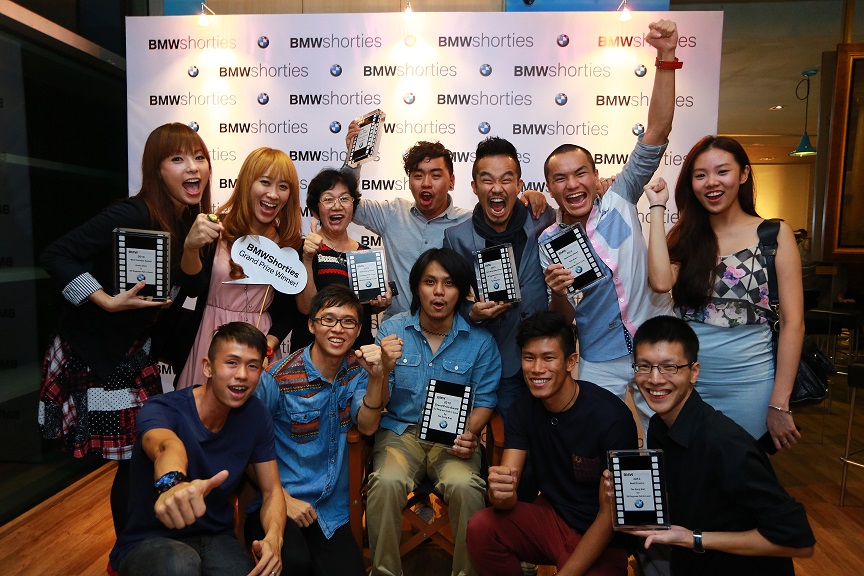 ADVERTISEMENT
BMW Group Malaysia today announced the return of the BMW Shorties, Malaysia's short film competition which now enters its eighth year.
This year, the competition will once again provide budding film enthusiasts in Malaysia with the opportunity to win an RM 75,000 production grant as well as recognition for film making talent in a line-up of awards which includes Best Actor, Best Actress, Best Screenplay, Best Cinematography, Best Production Design, Best Editing and Best Sound Engineering as well as the ever popular People's Choice Award.
With the theme 'Connections', this year's BMW Shorties asks Malaysians to challenge their story telling abilities by exploring the essential human need of being connected, whether with other human beings or with the world around us.
"In today's world of hyper connectivity, the challenge for society is to be able to discern and consume value from the clutter. The theme of "Connections" is derived from our very own BMW ConnectedDrive philosophy, which represents the intelligent linking of vehicle, driver and the outside world in a way which ensures that you are connected with the information and services which lets you make the most of a driving experience. The theme of "Connections" thus seeks to challenge Malaysians to seek out and explore the meaning of the connections which we have to one another, to our nation or to our world, through their own original perspectives," said Mr. Alan Harris, Managing Director of BMW Group Malaysia.
Judging this year's competition is a line-up of experts from Malaysia's film making industry, including four-time BMW Shorties veteran and commercial film maker Lina Tan; feature film producer Nandita Solomon; actor, screenwriter, and director Bront Palarae; highest grossing Malaysian film director Chiu Keng Guan as well as one of Malaysia's original and most celebrated short film directors, Tan Chui Mui.
The BMW Shorties is now open for entries and budding short filmmakers have until the 3rd of November 2014 to submit their short film entries. For more info, visit the official BMW Shorties Facebook page at www.facebook.com/bmwshorties or the official BMW Shorties website at www.bmwshorties.com.my.