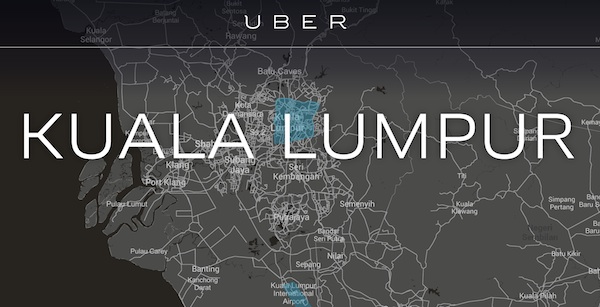 ADVERTISEMENT
You got to admit it, Uber has been making the headlines around the world as well as in our local news. Some news have been just news but the trend seems to be growing, and by trend, its a trend of the taxi companies making complaints against Uber. I guess the normal reaction when your livelihood is affected is to make complaints and in most cases, these complaints do have a certain point to it. Mostly around the fact that certain Uber functions operate without a legal permit in countries, or in some cases, where they exploit certain loopholes in the system.
Cabbies in Malaysia aren't the only ones complaining, cabbies in London, Los Angeles, Paris, Madrid, Rome, Milan and Berlin have also come up in arms against both Uber and Lyft, another rival service to Uber. The complaints are the same, no permits, no insurance, they are not regulated and the most important point we all know they are citing is that Uber and Lyft is taking business away from them. From a cabbie's point of view it makes sense, with the numerous red tape and administration mumbo jumbo that goes about, here comes a service which offers anyone to be a driver and earn money without the need to carry a proper license.
The law is the law, any leeway given will set a very wrong precedence for the future and the authorities around the world has been very cautious.
So on one hand we have news about Uber grabbing the headlines because of numerous complaints and protests around the world, you also get news about the massive war chest that Uber has to bolster out their business model in countries across the globe. Uber was valuated at USD$3.5billion last year with key investors from Google included. Last year their revenues were in the USD$125million but they have been valuated at 30 times their revenue. I am not a financial guy but with the increasing trend of customers switching over to Uber from traditional taxi services, the boffins at Wall Street must have some insight in that. Heck, that was last year's figures, this year, Uber was recently valued at USD$18.2billion!
I mentioned Lyft a little bit earlier, Lyft, like Uber, provides the same sort of service but has been making the headlines in news due to it's rivalry with Uber. Competition is good, having competition means that customers get the benefit of it. And that has been happening, both Uber and Lyft are slashing prices to compete against one another. So when you slash prices, something has to go, and that created another rift among their drivers. Competition has become so fierce that even Lyft has accused Uber of making fake accounts to create fake requests. No action has been taken so far by the authorities about these claims.
@Uber is declaring war. Time to shave the stache. cc @lyft pic.twitter.com/yz2G7in0aD

— Edith Yeung (@edithyeung) May 24, 2013
To me, competition is healthy, without the introduction of Uber, the taxi services will be as complacent as ever and more and more customer complaints will fall on deaf ears. There are just too many cases where tourists are charged exorbitant taxi prices here in Malaysia and too many times we get cheated because the taxi driver doesn't want to use his meter. Yes, the law is the law, if the regulations are broken our flouted, the authorities and the companies should work it out. In some countries, the courts gave a verdict and banned Uber. In other countries, certain regulations was amended to get Uber to comply.
Not all side effects of change tend to be of a legal nature. At the end of the day, change is the only constant. If we don't change, we get left behind and I believe Uber, amidst all the issues about will continue to grab the headlines around the world.