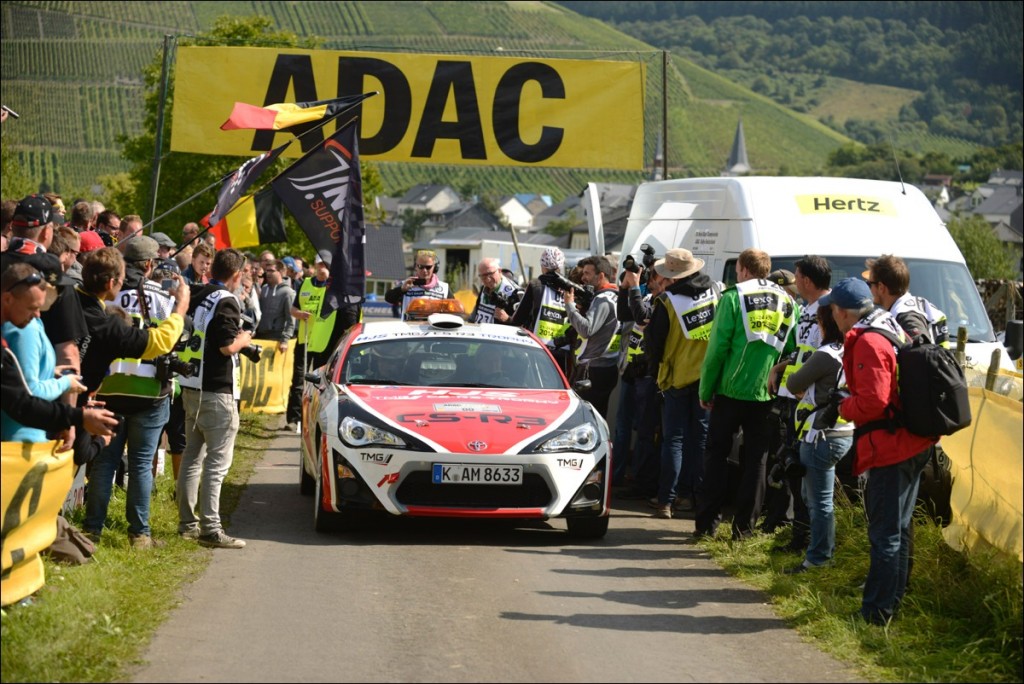 ADVERTISEMENT
TOYOTA Motorsport GmbH (TMG) completed a productive four days with the GT86 CS-R3 car on Rallye Deutschland, taking a major step forward in the car's development.
A prototype of TMG's new rear-wheel-drive rally car took part in the 1300km event as a zero, or safety, car with former female world rally champion Isolde Holderied at the wheel.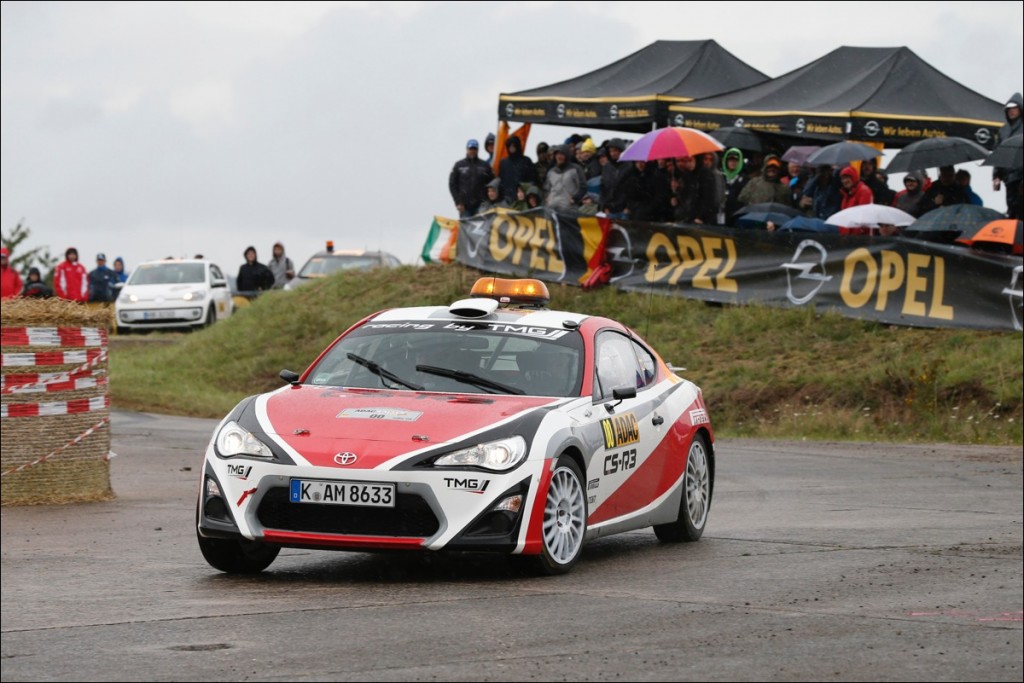 The priority throughout the four days was to record as many kilometres as possible to evaluate the initial specifications and find improvements. Good reliability and Isolde's skilful driving in occasionally tricky conditions helped the team achieve its targets.
Experience gained on Rallye Deutschland will contribute to finalising specifications of the CS-R3 kit which will be delivered to customers in the first quarter of 2015, after homologation in the FIA's R3 category is achieved.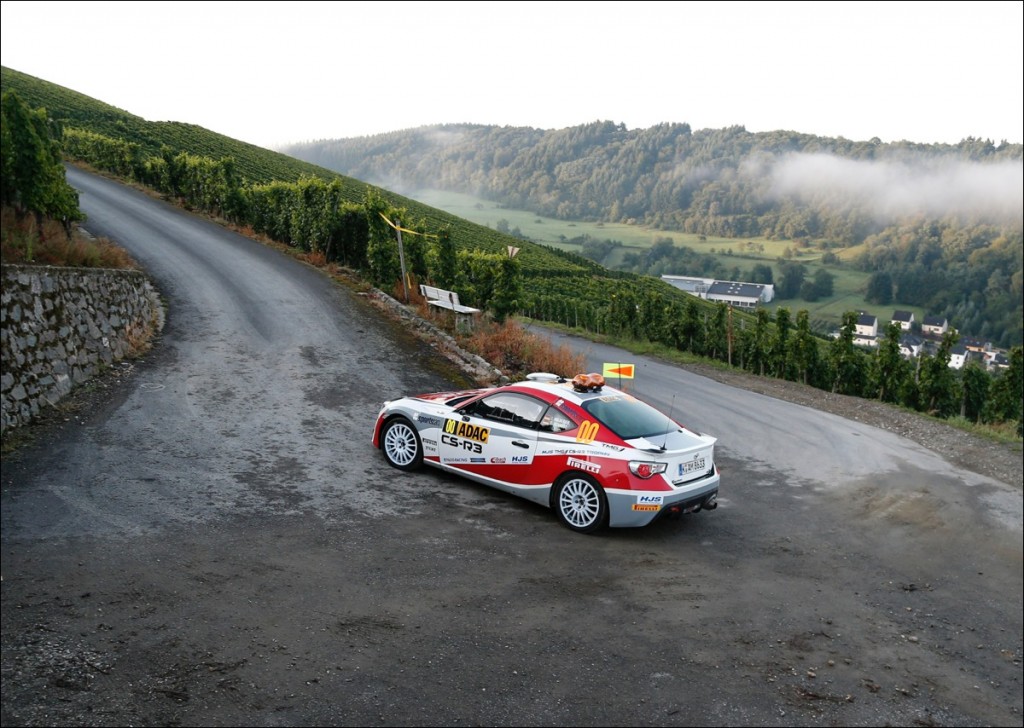 The GT86's striking appearance as well as competitive pricing of the CS-R3 kit (€79,000 plus VAT for orders before 31 January 2015, €84,000 plus VAT for orders after) ensured plenty of attention in the service park and on the stages.
Reaction from fans and competitors alike was overwhelmingly positive, with significant interest in both the car and the new HJS TMG CS-R3 Trophy, which will run within the 2015 German Rally Championship.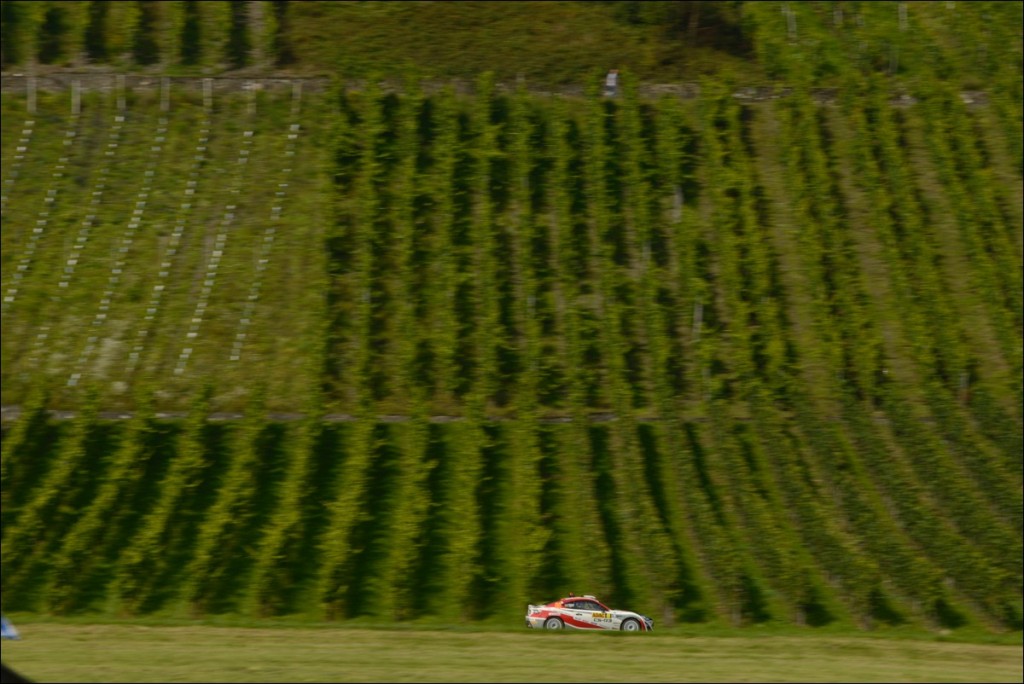 The CS-R3 kit includes all essential mechanical elements such as rally-specific items, complete drivetrain and all OE parts including bodyshell with safety cage for assembly by the customer. An option list will be defined in the coming weeks.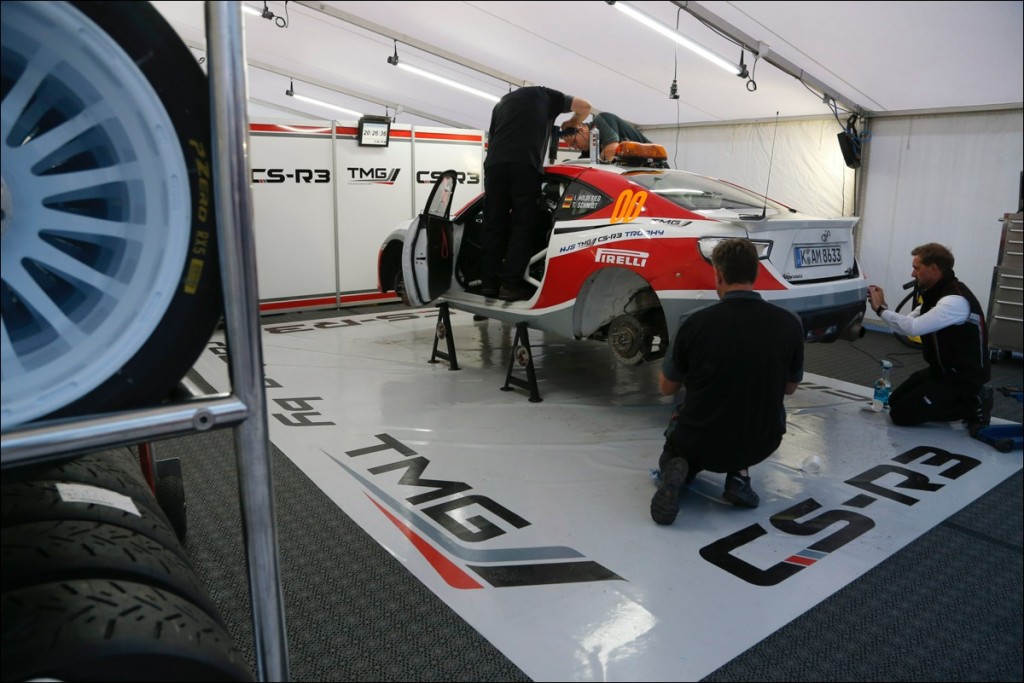 Nico Ehlert, Principal Engineer Customer Motorsport: "Overall it has been a very positive experience for us and an important step in the development of the CS-R3. The car on Rallye Deutschland was a first prototype so we expected some challenges but I am pleased to say the weekend was smoother than expected. Being in an environment where time is limited and the pressure is high gave us the chance to understand not only the performance of the car but also its operational needs. We have found a few areas to improve both in terms of technical performance and service park handling. As well as a positive weekend from a technical point of view, it was also great to see how the CS-R3 has been received. Fans were really happy to have a rear-wheel-drive car back in rally and the customer interest has been very encouraging. We can look forward to seeing plenty of CS-R3 cars on stages around Europe and further afield next year."
Isolde Holderied: "I enjoyed the CS-R3 a lot; with rear-wheel drive it is a lot of fun. It has a good balance and felt really nice to drive on all different types of stage. The reaction from people to me being here with the CS-R3 has been incredible. There are so many people with a big interest in Toyota's rally history and they were really happy to see TMG back at a rally again. The long Panzerplatte stage in front of a big crowd on Saturday was particularly special. I have been there many times and I like it a lot. We had so much fun pushing the CS-R3; I really enjoyed it."