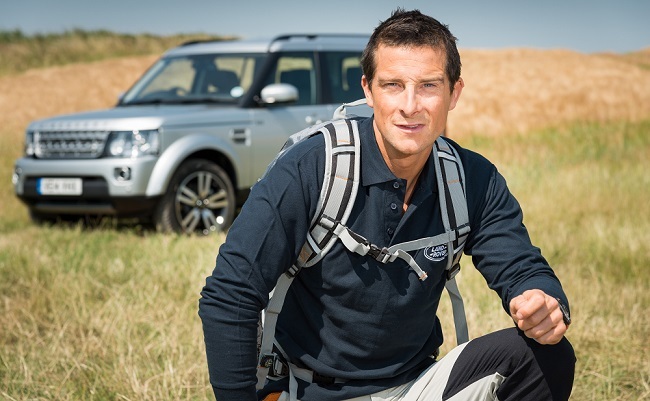 ADVERTISEMENT
Adventurer, successful TV host and occasionally urine drinker, Edward Michael "Bear" Grylls, has a new job. The man behind the successful "Man vs Wild" TV show has been appointed as Land Rover's "Long-Term Global Ambassador."
It is a logical move since Grylls' adventurous image associates well with Land Rover's credentials. After all, both of them are quintessentially, British.
"I've used Land Rover vehicles throughout my life, during my military career, on countless expeditions and then while filming. From deserts and jungles to the highest mountains; they always deliver a rugged reliability that you can always count on when the chips are down in hostile environments." said Grylls.
Grylls previous adventures before his TV shows include a brief spell with the SAS and he became the youngest climber to climb Mount Everest.
"There are not many people out there that live and breathe the Above and Beyond spirit more than Bear Grylls. He regularly tackles the biggest adventures on this planet, which is why he's such a good fit with Land Rover," Land Rover Brand Experience Director Mark Cameron said.
His first task as a global ambassador is to mentor Land Rover's next generation explorer, 22-year-old Alex Woodford. Alex won the Discovery Adventure Challenge after outwitted other competitors in a series of outdoor challenges.
Also, Grylls is set to play an integral part during the launch of Land Rover's upcoming car, the Discovery Sport, scheduled to take place on September 3, 2014.
[Source: Land Rover & Jalopnik]