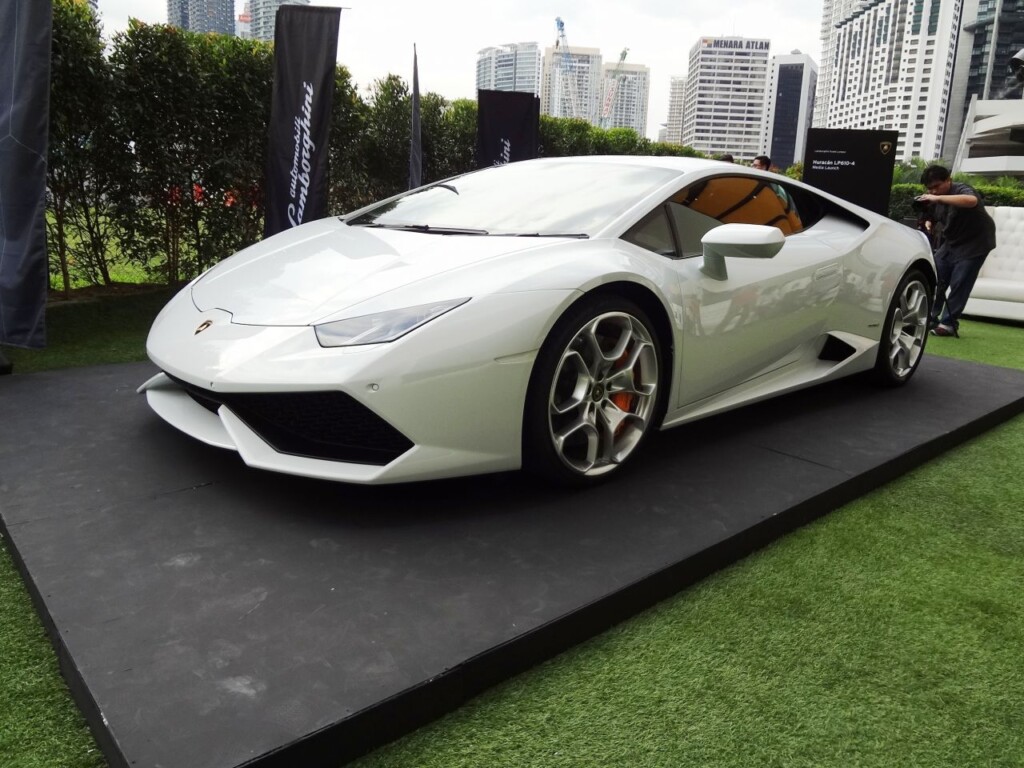 ADVERTISEMENT
JH Italia Sdn Bhd, the sole authorized dealer for Lamborghini in Malaysia has unveiled the Lamborghini Huracán LP 610-4 in an exclusive launch event held in Kuala Lumpur last weekend.
The Huracán makes its official debut at the 2014 Geneva Motor Show in March, but before that, it took part in 130 different events in 60 cities around the globe including Malaysia where it made its first appearance in our local soil back in January.
This long-awaited replacement for the Gallardo borrows heavily from the Aventador's styling, with a sleek, smooth design in the traditional wedge shape.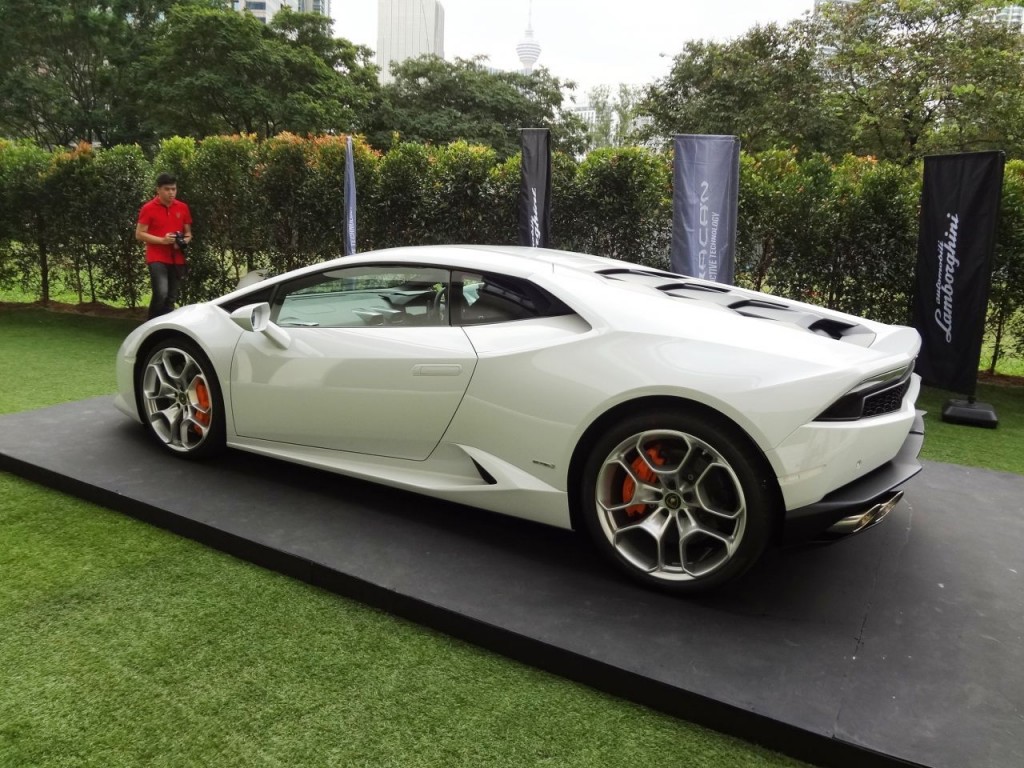 Under the hood, lies a 5.2-litre V10 engine that delivers a maximum power of 610hp  at 8,250 rpm. In case you'e wondering, the "610" in the Huracán's designation is the amount of brake-horse power this new supercar packs, complemented by a maximum torque of 560 Nm at 6,500 rpm. The power from the 5.2-liter, direct-injected ten-cylinder is dispatched to all four wheels (that's where the "4" in "610-4″ comes from) courtesy of a seven-speed dual-clutch transmission.
In the new "Iniezione Diretta Stratificata" (IDS), direct and indirect petrol injections are smartly combined. This results in more power and torque with lower fuel consumption and emissions compared with the Gallardo V10 engine. The top speed of over 325 km/h and the acceleration from 0 to 100 km/h in 3.2 seconds and to 0-200 km/h in 9.9 seconds. Also thanks to the Stop & Start technology, the combined consumption figure has been further reduced to 12.5 litres per 100 km (290 g/km CO2 emissions); talk about environmentally responsible supercars!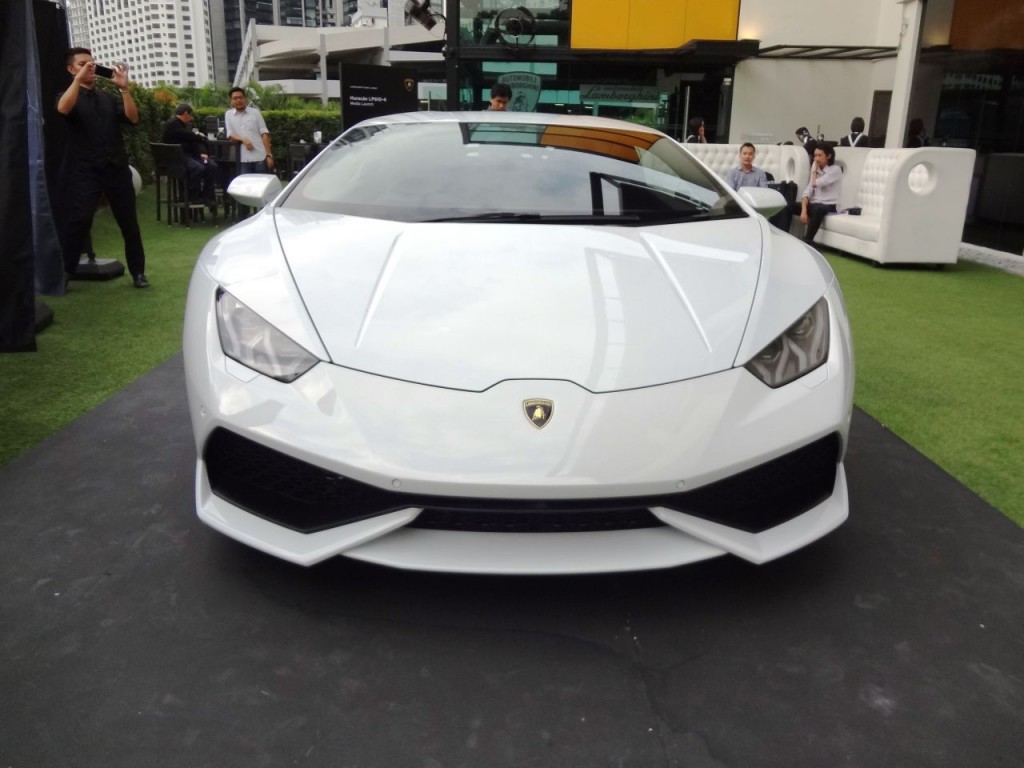 The different driving modes of the Huracán can be selected via a driving dynamics selector switch in the steering wheel with three setups of the dynamics system: Strada (street), Sport and Corsa (race). The different modes influence the set-ups of several systems, such as the gearbox and engine behaviour, the sound, the four-wheel-drive system and electronic stability control. The Huracán's carbon-ceramic brakes are a standard feature while the "Lamborghini Dynamic Steering" variable steering ratio system and magneto-rheologic suspension damper control are both available as optional goodies.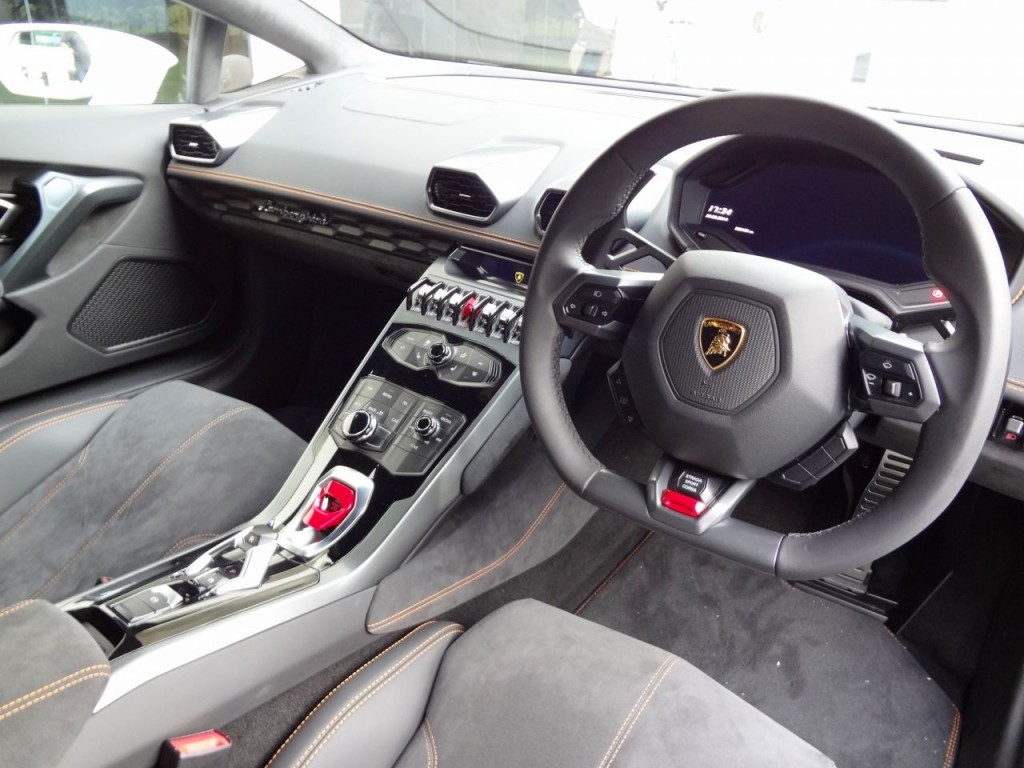 The interior is dominated by an innovative cockpit. A 12.3 inch full-color TFT instrument panel delivers all car information to the driver, from rev counter to navigation maps and infotainment functions, and can be configured by the driver in different setups. Fine Nappa leather and Alcantara distinguish the interior, with several colour combinations offered as options.
The Huracán is produced at the Automobili Lamborghini headquarters in Sant'Agata Bolognese and retails around RM2.1 million including import tax and duties.