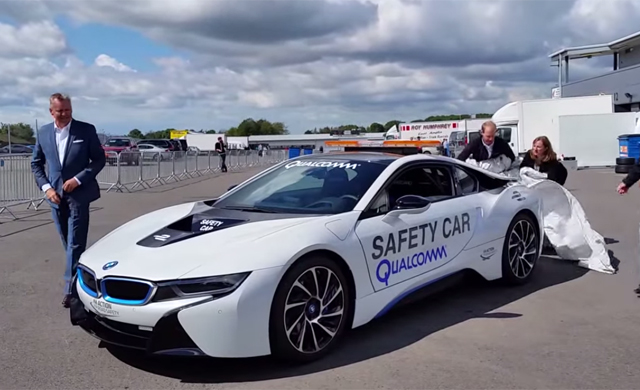 ADVERTISEMENT
In keeping with the sport's low emission credentials, the organisers of Formula E found the latest, best and fastest electric sports car to be the official Safety Car for FE – enter the futuristic and electrifying (pun intended) BMW i8.
The car was revealed as the official safety car for the upcoming Formula E season in a ceremony at Donington Park, UK. The i8 is powered by a 1.5-liter three-cylinder turbocharged engine and two-motor electric drive systems that is capable of liberating 357bhp, almost 90bhp more than the Spark-Renault SRT 01E single seater cars. New to this i8 is a new electric technology called wireless charging – to ensure the car's battery remains fully charged at all-times.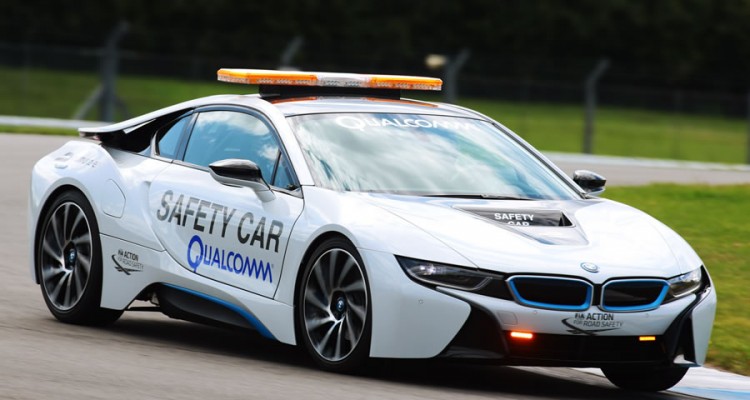 However, the i8 will only be driven around the street circuits of Formula E and in front of these Formula E cars depending on situations. Two units of the i8, dubbed as Qualcomm Safety Car, will be made available and will be driven by Bruno Correia. Expect to meet the i8 when round two commences in Putrajaya this November.
[Source: Motor Authority]